New year comes with new hopes, new beginnings, and new experiences. What worked well the previous year might not work well this year or might exceptionally work well this year. People have changed, their attitudes have changed and their expectations are constantly evolving. Adapting and adopting to the trends will outline success in 2023.
While MLM is slowly giving way to single-level direct sales strategies, the new year will witness industry transformations with innovative technologies and interesting marketing strategies. According to a study by PipeCandy, DTC businesses occupy 13% of all ecommerce businesses in the U.S. More brands are adopting the direct selling marketing model on account of the advantages it has over the traditional retail business. We also expect to witness new businesses join the direct selling line with quality products and services upholding the industry image.
Epixel MLM Software takes immense pride in being the growth partner of many successful direct selling businesses through the decade. With this experience and expertise, we have curated the crucial factors new businesses must consider before entering the direct selling industry in 2023.
Building an excellent work environment
A great workplace is not luxurious interiors, world-class facilities, or constant team outings. An awesome workplace is characterized by superior culture, comfortable working conditions, and timely appreciation—a place where your salesforce identifies themselves, their skills, and their loyalty to your brand.
So many factors go into building a workplace that your workforce loves.
Accessibility
An accessible workplace is not about signboards, elevators, or wheelchairs. Your workforce working from the office or home should still have their needs met. Rather than physical accessibility, the year 2023 would demand digital accessibility.
Digital accessibility involves aiding your workforce with the necessary tools and systems required to carry out their responsibilities from wherever they are. It also includes content accessibility. A centralized content management system can help give them the necessary knowledge they would need to run your brand.
Make your brand conveniently accessible to your brand lovers. Simplified onboarding and online training can accelerate the pace at which your workforce will blend into your brand.
Transparency
Establish transparency across all business processes. It ultimately builds trust and loyalty. Establish open communication between teams, share your expectations, and help your distributors meet them. Hear their concerns, challenges, and ideas.
Discuss their performance, setbacks, and opportunities, and commit yourself to their development.
Functional flexibility
Give them the flexibility to learn, work, and sync in with your brand. Freedom to choose their own way of establishing your brand, individually or in teams can boost distributor morale and confidence. Where, what, and how the work has to be done should be left alone to them.
Stability
Promise them a stable work environment, where appreciations flow, efforts are recognized and stable income keeps them up and running. Promising a stable lifestyle outside the workplace will undoubtedly keep them tied to your brand.
Development
Advancements in personality and career are what people seek today. People of all generations unanimously vote for careers that would provide them with professional as well as personal development. They look forward to their career as a source of earning the right skills they would require to sustain themselves in this ever-competitive world.
Helping distributors overcome their field fatigue
Heading straight into the race of improving your retention rates? These are the four factors that would ultimately drive your brand in 2023.
Distributors are already bored and exhausted. The same selling techniques are draining their spirits. Distributors find it difficult to compete in the new setting. Remote work makes collaboration tougher, outdated tools make them struggle harder. They give up, lose, or abandon their determination to take your brand further.
Giving them the best of you can help revive their spirits and overcome their field fatigue. Engaging them in more exciting ways than one can get rid of their boredom and make them fall for your brand.
Workplace flexibility can help them relieve stress and work at their own pace, allowing them to explore and experiment with their creative abilities.
Automation and gamification can lighten their efforts and engage them with brand activities further.
Onboard them rightfully into your company culture with a proper introduction to your company goals and values.
Address distributor pain points as a company and a channel.
Adopt current trends and methods to help them sell. Social selling is an evolving and all-the-more exciting trend brands adopt. Formulate efficient social selling strategies to make your distributors shine brighter in the social selling arena.
Help them stay updated on the ongoing technological advancements.
Consider their stress and strains before launching your wellness initiatives.
While all these are applicable to each one in your salesforce, remember, they are diverse. They are unique in their own way. Understand their differences in opinions, needs, and interests. Just as important companies consider customers and just as hard as customer-centricity evolves, distributor-centricity also should be the soul and focus of direct selling companies in 2023 and beyond.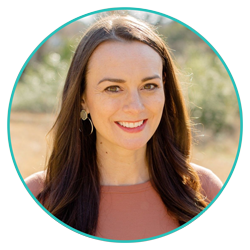 "Honesty and transparency are the core of our field communication strategy. Acknowledging the hard times is an important part of empowering the field to move forward. If we pretend that everything is always great we lose trust and credibility with them. Every business has moments of hard, it is how you work through those moments that determine your ultimate success."
Amber Olson-Rourke, Chief Marketing and Sales Officer at Neora
A look into changing customer behaviors
Customers today are in doubts, fears, and confusion. All this is fueled by the pandemic, inflation, and economic crisis. While their spending has not met a downturn they are also vigilant about what to buy and what not. In view of the oncoming recession, consumers are watchful of their spending habits. A report from NielsenIQ in July 2022 found that consumers are increasingly scared about an upcoming recession and are more concerned about their finances than they did six months ago.
Massive discounts, subscription offers, and endless rewards will attract more customers in 2023.
They love to shop inside the comfort of their homes but also expect things to reach them at a much faster pace. They admire brands that curate experiences for them and are more fastened to brands that promise lightning-fast deliveries. They find online shopping more convenient and flexible compared to in-store shopping.
They love brands that are socially committed and maintain high ethical standards. An IBM research cites that 77% of consumers consider sustainability and environmental responsibility to be "moderately important" brand values. Corporate social responsibility has become a counting factor for brand choice among today's consumers. Especially Gen Zers and millennials support brands with products that are environmentally responsible.
Health and wellness concerns have also contributed immensely to changing customer behavior. While online shopping is one such outcome, increased use and dependability on health and wellness products have taken the industry by storm in the previous years.
These socially active groups of individuals love to see their brands everywhere they go. Hence maintaining a strong online and social presence becomes excessively necessary. They want their brands to hear them out and reach out to them individually. They appreciate recognition and appreciation. Hence personalization should stand atop your 2023 brand launch list.
Customer behavior highlights 2023
Socially committed
Socially active
Watchful spending
Online shopping
Personalized experience
Customer security
Quality over quantity
Health conscious
Offer lovers
Seek flexibility
Aligning with the regulatory environment
Direct selling does come with a fair amount of scrutiny. In February 2022, FTC issued a notice on Advanced Rule Making against deceptive earning claims made by many organizations including MLM companies across various industries. The direct selling industry has worked beyond its capacity to curb deception and unfair trade practices. However, every season brings in its share of allegations.
So, launching a direct sales business in 2023, you will have to set an extremely high priority on conforming to the legal and regulatory requirements. Stay watchful of the upcoming FTC mandates and DSSRC regulations. Reviewing the compensation plan and maintaining an accurate income disclosure statement ensuring that it is in line with the growing distributor base can help prevent future complications.
Training your salesforce to comply with legal and regulatory restrictions is crucial to saving your brand identity. Formulate actionable remedies to overcome unavoidable adversities striking your business.
Supply chain struggles
Either you plan to deliver your products or depend on a third-party service provider, delivering without compromising on quality and time is critical to successfully establishing your brand in the minds of your customers. In an era where customer sets high expectations on brands also questions the ability of your brand to grow up to their expectations.
Unexpected delays and high delivery costs can hamper your business and cause a breach of your customer trust. Entrusting your deliveries with a reliable delivery partner or optimizing your delivery channel for faster and safer deliveries can improve your brand trust and customer loyalty.
Security stays on priority
A survey on enterprise security priorities for 2023 noted that new vulnerabilities have got into corporate networks exposing them to cyber attackers. The top four threats identified were malware (40%), insider threats (26%), ransomware and related extortion (21%), and phishing (16%). Two-thirds of companies were targeted by attackers in 2022 exploiting process gaps and security vulnerabilities. Cyber attackers are adopting new and advanced methods of attack targeting company data, intellectual property, and personal identifiable information.
The increase in online shopping methods has also attracted many risks associated with it. Brands that offer secure shopping and transactions without intruding much into their personal space will stand as customer favorites in 2023. With so much financial and identity theft happening, brands that secure their customer interests in a promising threat framework are sure to double their customer base.
Security priorities for 2023
Startups as well as enterprise platforms are reconsidering their security priorities across various domains to safeguard businesses of all sizes.
Data security
Insider threats
Malware and ransomware
Phishing
E-mail based threats
Customer security
Device security
Competent ecommerce strategies
Ecommerce in direct selling has already seen new bounds with advanced technology and competitive strategies. Yet with a new year ahead organizations must revitalize their strategies that beat the cold and outdated ones with fresh and promising ones to beat the upcoming competition.
A smarter shopping process together with a secure shopping experience will promise your customers a better brand experience. Customer behaviors are changing and at a much faster pace. Adapting to the changing behaviors successfully is the only chance you can pace up with their expectations.
Ecommerce trends for 2023
Environmentally responsible products
Voice-enabled shopping experience
Consistent deliveries
Social commerce
Mobile commerce
Smarter shopping cart
Omnichannel shopping
AI shopping
Hyper-personalization
Making the right decision – Mergers or acquisitions
The year 2023 can be luckier, riskier, or harder for your direct selling business. It has only started and we do not know anything yet. Making the right business decisions at the right time will go a great way toward building your brand in 2023.
Strategic partnerships with companies having complementary product lines and customer bases can increase brand reach. Aligning your business with other global and popular brands can help you expand your brand presence in the global markets.
If planning for acquisitions, entrust the market research with an experienced team to analyze all aspects of the acquisition.
According to the Global Direct Sales Market Report, the market size was valued at $212.4 billion in 2021 and is expected to expand at a CAGR of 5.96% during the forecast period, reaching $300.59 billion by 2027. Showcasing a promising growth potential the industry has also manifested its success in more ways than one. The opportunities it provides to newbies and industry legends are beyond question.
So, if you are planning to launch your direct selling business in 2023, all you have to focus on is building your business in an ethical way contributing to the credibility of the industry in the years to come.
Senior Industry Research Analyst and Strategist