What is Party MLM Plan?
Party MLM plan is a type of MLM plan that promotes or market the products through the social events like the home-based party. And on social events, the products are displayed for sales.
Party in the old days is just about having fun and well, it has changed its course with the addition of "business into the party" mode. Now, make every party count with a party plan and with party Plan software to organize it.
The two terms that have its role in this particular plan are – Host and Guest or say, Consultant – Referrals! The consultant who hosts a party invites friends, family and more people as guests for various social gatherings/events. The host will display an array of products and promotes it through these social events. We shall categorize the party plan in direct selling business as well as referral marketing.
And the product business also focuses on single-level marketing and multi-level marketing. With Epixel Party Plan software organizing, planning, monitoring, etc. can be easily carried out.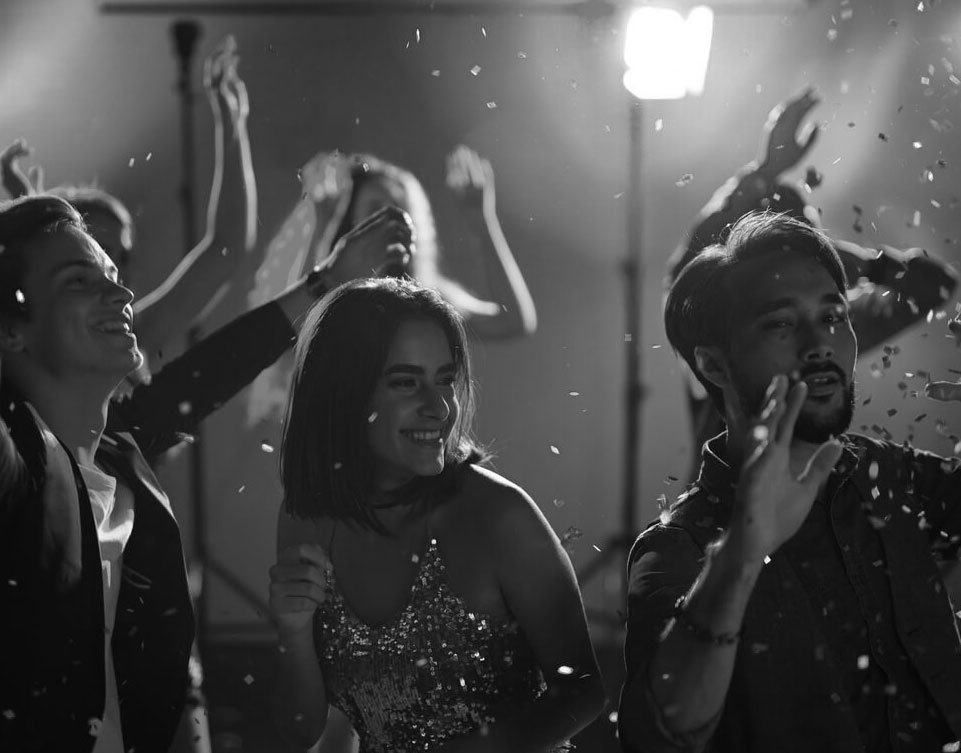 How does Party Plan work?
Possibly, you can call the party plan as "a comp plan with a plan" i.e., the plan with a definite guide from a
party plan organization.
The process is simple as that; the party plan company meets a consultant who hosts a party. And in this party s/he displays the company products and by means of little presentation. With this potential presentation, the consultant convinces the guests and makes the selling. Usually, the plan is suitable for women who are into direct selling business. Nowadays men are also becoming a part of such strategies.
The guests who are happy with the product buy it and once the payment is done via credit cards or any other way the product selling is done! The host will receive commission or compensation for this successful part. That's why we can call this as a direct selling business.
Well, the potential guests can also earn such commissions by becoming an independent consultant. By this way, we can categorize the plan into the next chapter i.e., "referral marketing". With the help of Epixel Party plan MLM software, you could potentially manage, control and organize all these processes easily.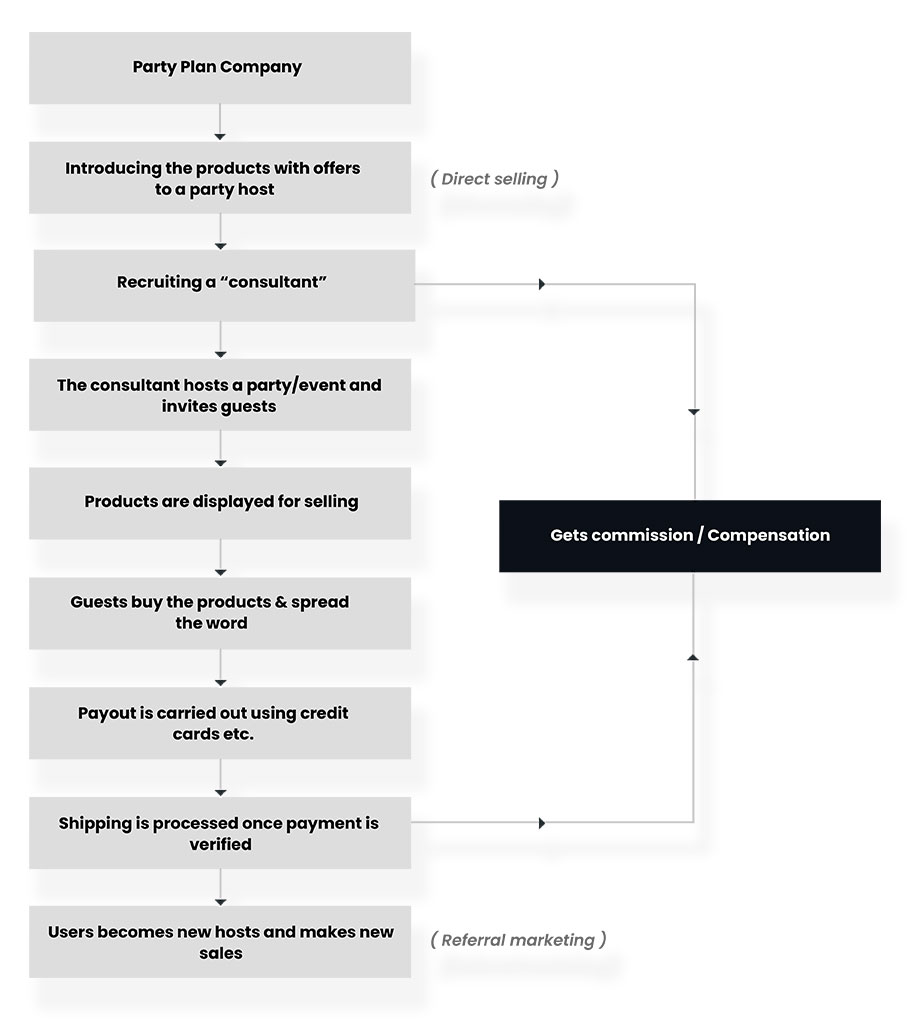 Benefits of Party Plan
An easy way of earning is offered for both guests and hosts
Party with benefits (potential earning)
Product reach and display
Direct selling & referral marketing opportunities
Guests to Host conversion (guests can now host their own event)
More sales opportunity for party plan companies etc.
Epixel MLM Back-office software features
As a leading provider of MLM Software we are offering almost all the standard features of efficient multilevel marketing system. The list of enterprise features which will assist you to manage the business effortlessly
Clean & Classic Dashboard
E-Wallet
Genealogy Tree
Multiple Currency Support
Multilingual Support
Full Responsive
Network and Team Explorer
Change Sponsor & Repositioning
Payment Gateway Integration
Multiple Network View
Down-line and Up-line listing
Sponsored Members Listing
SMS Integrations
Rank Advancement
Custom Rules for Ranking
Income and Expenses Report
Multiple Withdrawal Options
Multiple Payout Options
Theme Switcher
Configurable Enrolment Fees
Multiple Compensations
Business Wallet
Business Turnover and Expenses
Track Activities
Configurable Compensations
Customizable Business Plan
Unlimited Members
Support Ticketing
Lead Capturing
Multiple Payment Options
Internal Messaging
Transaction Failure and Recovery
E-wallet Transfers
Live Chat Module
Manage User Types
CMS
Integrated REST API
Bitcoin Integration
Multiple Wallets
Automatic Payout
Party plan software

reviews

Please check our Party Plan Program Demo and experience the efficiency of our Party Plan System, Party Plan is one of the best multi level marketing compensation plans who loves to party and engage with business terms. Enjoy your Party Plan Software demo and examine the working modules to earn a bigger target! Party hard fellows! Our Party Plan application will work in all operating systems such as Linux, Cloud and Windows Platforms.

Rated 4.3/5 based on 21 customer reviews