Customers stay loyal to a brand for various reasons. The quality of the products, customer service, shopping experience, and promotions are some of the factors that drive loyalty within customers. Ever asked yourself why you keep buying the products of a specific brand even though there are multiple options available in the market? Besides the above-mentioned factors, the offers and prizes you receive for your purchase behavior might have earned them your continued support.
Growing long-lasting relationships with customers could be a challenge in the MLM business. MLM companies focus on bringing out the smile in them by paying attention to the smallest details. In an MLM business, your responsibility does not end with delivering just the quality of products. Customers remember you for the perks that come with your products, such as loyalty rewards. Loyalty programs in MLM are one of the simple and warmest ways of nurturing your customers.
Customer retention is a very crucial part in the growth of an MLM business, as loyal customers are our biggest assets. Besides the various tools available for recruiting and retaining customers, loyalty programs are a simple and effective way to sustain the interests of customers.
MLM loyalty program explained
People love to receive loyalty bonuses in return for their purchases. In MLM business, customers can be given special loyalty bonuses after purchasing products or services. Right after the successful completion of payment, the loyalty bonus can be credited to their purchase wallet directly. These bonuses can later be used for the purchase of new products at discounted prices, or be converted to money and transferred to the bank account.
Coupons are another great way to provide your customers with loyalty bonuses, which can be redeemed on their future purchases within a specified timeframe, to avail exclusive benefits. These are creative ways by which MLM companies can drive customers for their continued support and loyalty. What if the loyalty program can be expanded to offer more benefits to your customers? Is it possible to explore more benefits within MLM loyalty programs?
The answer is a big YES.
There are different ways to achieve this progress.
1. Loyalty bonus for referring new members to the business
Rewards and benefits ignite enthusiasm among the customers. Referral bonuses are a highly rewarding experience for new customers. These bonuses can be product discounts, membership discounts, combo offers, etc. With easy-to-generate referral links, customers will be encouraged to refer and earn loyalty bonuses.
This, in addition to satisfying your customers, will bring more attention and credibility to your MLM business. Educate your customers on the possibilities of earning additional commissions and bonuses, if they are willing to distribute your products.
2. Special rewards on special days and key milestones
Birthdays, anniversaries, etc, are days where the customers are in their happier than usual selves. Treat your customers on such special occasions with special purchase bonuses and discounts as gifts. You can also reward your customers for their years as your customer. This shows your customers how much you care about their happiness, making them even more happier and satisfied with your business.
3. Benefits of social media promotions/brand advocacy
You can provide your customers with attractive benefits for signing up and promoting your direct selling business on social media. Customers can follow and share your pages on popular social media handles and get exclusive benefits on their shopping. This also helps you create better social selling strategies by analyzing the trends of your customers.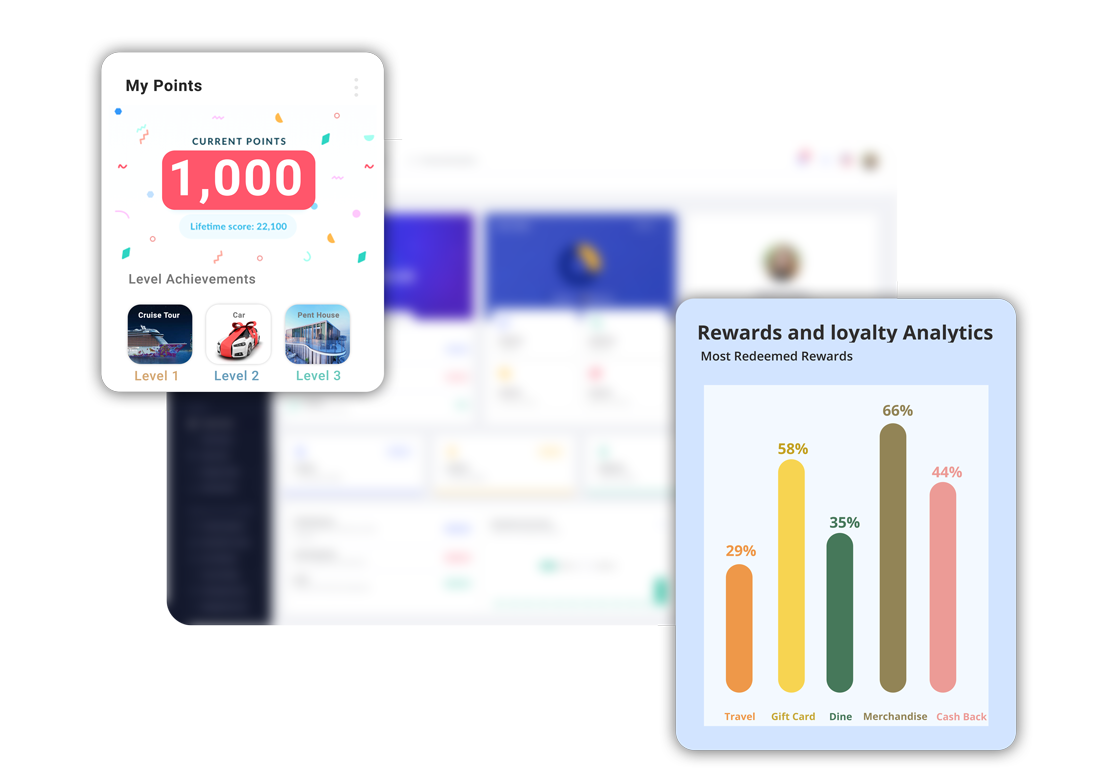 4. Loyalty benefits for being a top customer
Appreciate the customers who make frequent purchases. You can track the purchase behavior of customers on your e-commerce platforms, and trigger benefits and promotions as they reach a preset value of completed purchases. Such benefits can ignite their interest in being distributors and lead a successful MLM career.
5. Benefits on successfully hosting MLM parties and events
Encourage your customers to host home parties, community events, etc, to introduce your products and services to their family, friends, co-workers, and acquaintances. Reward them with loyalty rewards and benefits for their interest and support to your brand.
6. Benefits for signing up with auto-ship programs/subscriptions
Autoship programs help customers to register products or services for recurring deliveries. Automatic periodic delivery of goods and services can be convenient for customers and save their time. Reward their interest with extended subscription periods, discounted subscription costs, etc.
How can MLM companies manage their loyalty programs efficiently?
Automation, as we all know, has made our day-to-day life as well as the tasks of distributors productive and easier. Automation tools like Direct Sales Planner can help us manage the daily routines of distributors, with the help of scheduled reminders, which improves the overall productivity of your MLM business. Likewise, loyalty programs can be managed efficiently with the help of automation tools, to maximize the efficiency of your MLM business and retention of your customers.
MLM system must be able to cope with the management of loyalty programs under various conditions. Epixel has developed its scalable MLM loyalty program software, which helps to manage the distributor loyalty programs from smaller to bigger groups of distributors easily.
While developing an MLM loyalty program software, we consider the requirements of business owners and lay out a plan. Then we understand the trends in customer satisfaction and make necessary alterations to the plan. Global MLM statistics show that 67% of the customers are inclined to the personalized service that direct sellers provide, which includes personalized loyalty programs. The configuration is the next goal; we test the system from top-to-bottom, the security considerations, and launch alpha and beta versions. Finally, we deliver a system that matches the requirements, while also meeting the timelines.
Many procedures come in between this long process. We always recommend our customers to take a good look at their requirements in the view of their customer base.
Clubbing loyalty programs and distributor compensations will popularize your MLM business, make your distributors productive, and attract a much wider group of customers. Even new concepts can be introduced by MLM consultants to make unique plans.
MLM loyalty programs will increase retention rates alongside bringing new customers. Loyalty programs also contribute to the customer-centric approach of MLM organizations. A solution to attract more customers as well as to empower your brand's credibility across the global markets. Also, MLM loyalty programs will increase the customer-distributor conversion ratio, paving way for more leaders to emerge and grow the MLM business.