Join the 100+ companies using the Epixel platform
Recognized as Supreme Software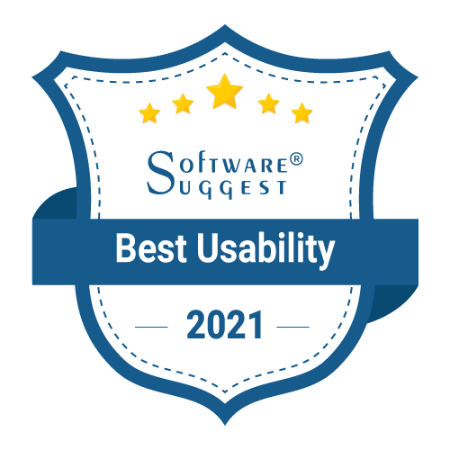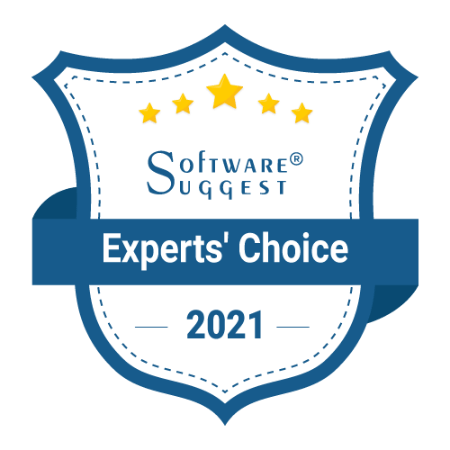 All the Essential Reports for Remarkable Growth
Grow faster with actionable insights.
Sales and Revenue Analytics, Distributor Performance Metrics, Network Growth Trends, Commissions and Payout Insights, Product Inventory Management, Customer Insights, Market Expansion Opportunities, and Regulatory Compliance Monitoring. Epixel MLM Software helps you grow your MLM business with key data insights.
Best MLM Software for Network Marketing
Build, manage and collaborate with teams.
What is MLM Software? MLM Software refers to a type of software that MLM organizations use to manage day-to-day business activities, commission management, lead generation, customer acquisition, marketing, sales, distributor recruiting, network building and training. Epixel MLM Software facilitates growth, so distributors can bring in and manage more members. Onboard and educate new members and collaborate with teams through easy and convenient solutions.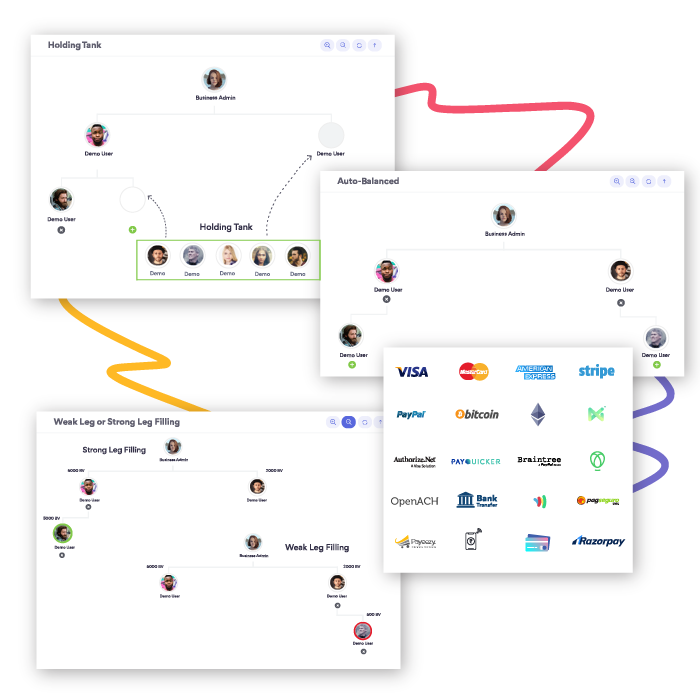 Distributor Engagement and Retention
Attract, engage, and—most importantly—retain your top performers.
Epixel's easy to use MLM software back-office includes advanced and user-friendly features to maximize the distributor engagement and retention. Boost distributor's performance with perfectly crafted tools from an experienced MLM software developer.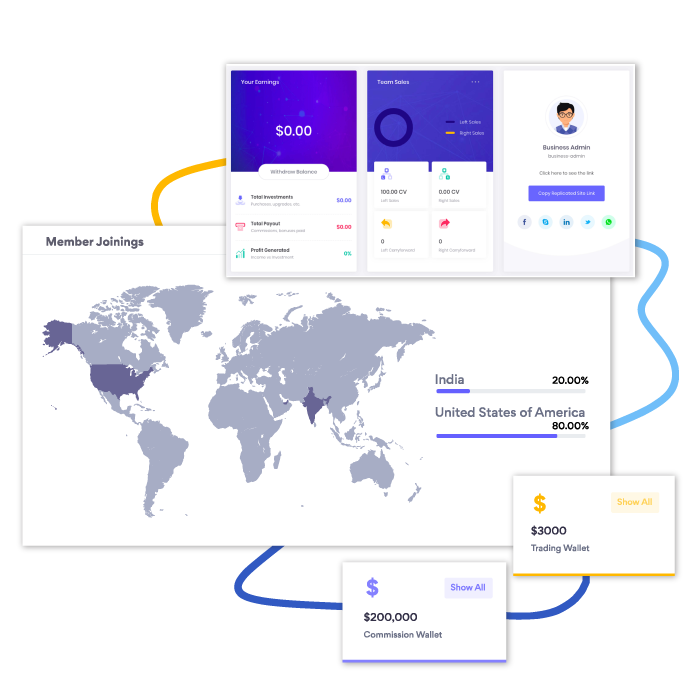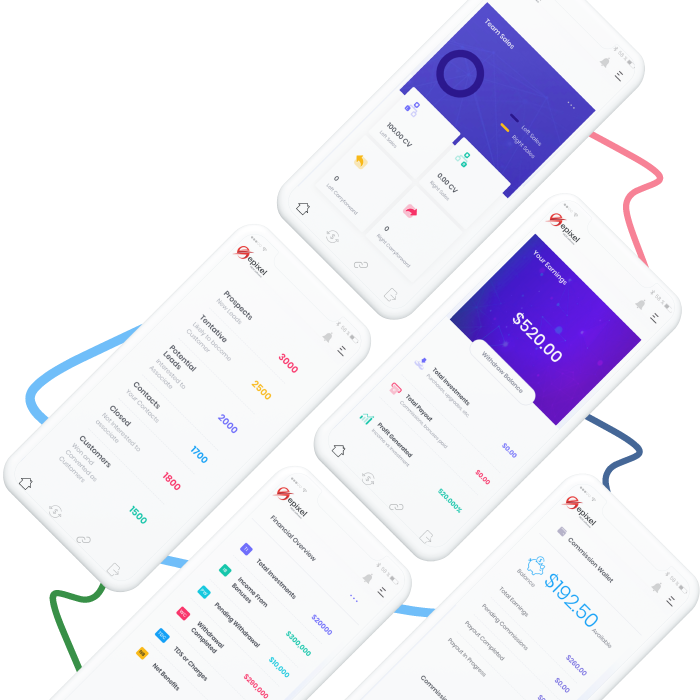 Take Full Control Over Business Growth
This White Label MLM Software gives business owners full control over the business. Epixel Software for MLM business is packed with enterprise-standard features to plan business growth over time.
Our Bespoke Solutions
Customize the software to your exact needs.
The choice is yours, customization is what we offer. The MLM system architecture is customizable from top-to-bottom based on your requirements. The Epixel White Label MLM Software unlocks unparalleled customization opportunities for you to tailor the platform to align perfectly with your strategic goals.
Technological Advantage
Future transformation starts now.
Reduce bottlenecks with the most reliable and error-free MLM Software platform, engineered to meet all your network marketing business needs. As the top MLM and Direct Selling software provider, we continually improve our system to bring revolutionary changes to the Network Marketing industry.
Frequently Asked Questions
MLM software is a technology solution that supports MLM businesses of all sizes automate, manage, and streamline multi-level marketing operations such as lead generation, sales prospecting, customer acquisition, payout management, compensation plan management, and distributor management.
MLM software streamlines operations through automated network marketing processes, ensuring accurate commission calculations, offering real-time reporting and analytics, and maintaining robust security features for data integrity and regulatory compliance, thereby saving cost, time, and effort. Additionally, it offers improved tracking of downline performance, sales, and marketing activities giving MLM businesses a comprehensive overview to strategize their decision making process. The platform has in-built features that support businesses in customer and distributor retention fostering accelerated growth in the highly competitive MLM industry.
MLM platform can automate core MLM processes like lead generation, commission calculations, payout disbursement, sales and marketing, distributor management, customer relationship management, and compensation plan management. It can further enable automatic recognition of downline activities and performance metrics. In the administrative level, MLM software automates tasks such as order processing, inventory management, and report generation accelerating decision-making and fostering efficiency across all network marketing operations.
MLM software includes the following out-of-the-box features.
Compensation plan management
Commission management
Promotional tools for omnichannel marketing
MLM genealogy tree for downline tracking
Training and collaboration tools
Automated order processing
Comprehensive and real-time reporting tools
Enhanced security measures to ensure the confidentiality of sensitive data
Scalable design to accommodate business growth
User-friendly interface for easy navigation
Distributor management system that delivers performance insights
Advanced payout management system
Customization features such as compensation plans, rank advancements, third-party integrations, are also available for businesses to tailor the software to their specific needs.
Yes. Epixel MLM Software supports all MLM compensation plans including binary, unilevel, matrix, board, monoline, generation, stairstep breakaway, and hybrid MLM plan.
Yes. Our dedicated support team assists in data transfer ensuring seamless transition and minimizing downtime for your network marketing business operations. We understand the importance of preserving your historical data, user information, and transaction records. With our expertise we ensure efficient and hassle-free migration process allowing you to enjoy the benefits of our MLM software swiftly and without disruption to your normal business activities.
Epixel MLM Software supports all third-party integrations including but not limited to popular CRM systems, ecommerce platforms, payment gateways, plugins, accounting platforms, tax platforms, etc. Our platform offers compatibility to enhance the overall functionality of your MLM operations. This allows you to leverage existing tools and technologies, ensuring a cohesive and integrated ecosystem for your business.
Our software adheres to industry-leading security and compliance standards. We are committed to ensuring that your business aligns with relevant security, privacy, and compliance policies. By implementing robust encryption protocols, secure authentication mechanisms, and regular security audits, we ensure utmost integrity of your MLM operations.
Epixel MLM Software offers seamless customization of features and functionalities from tailoring compensation plans and modifying commission structures to incorporating new brand elements and adapting the user interface. Our range of customization options include various aspects of the software including interfaces, workflows, and integrations.
We offer comprehensive training resources like detailed documentation, video tutorials, and responsive customer support channels to help users get started with our software. Additionally, our dedicated software support team is readily available to address queries, offer guidance, and assist with any technical issues. We are committed to empowering our customers with the knowledge and resources needed to maximize the effectiveness of our MLM software.
Yes. We offer a free trial of our MLM software, allowing you to explore its features and functionalities in addition to a trial period that provides you with a hands-on software experience to evaluate how our platform aligns with your business needs.
The cost of Epixel MLM Software depends on factors such as features selected, user capacity, and customization requirements. We offer flexible pricing plans to accommodate various business needs.
Epixel has a dedicated support team that provides comprehensive and uninterrupted support round-the-clock irrespective of time zones. The team offers prompt ongoing assistance through various channels like email, chat, and phone support to address any queries or technical issues. We offer regular updates, training resources, and documentation to keep you informed about the latest features and best practices.
Yes. Epixel MLM Software supports multiple languages. MLM businesses can switch languages based on their country of operation.
MLM software is built on a scalable platform that scales with expanding business requirements. The software architecture is built to accommodate sudden surges in traffic, number of users, transactions, data points, and workloads.
Epixel MLM Software is designed with end users in mind. It features an intuitive user interface with simple navigation and responsive design.
Case Studies and Success Stories
Read from our customers how we have been helping MLM organizations stay one step ahead of rising competition and customer expectations.
Explore new opportunities for MLM and network marketing in the ongoing technology revolution. Begin your transformation now with the brand-new version of Epixel MLM Software® V-25.
Latest Blog Posts
Become aware of what's happening around the industry and new technology updates. A world of information is open for you.