Many moons ago, I was lecturing a communication paper for university grads in Africa. I had students of all ages—from 18 to 60 from different walks of life—with varying caliber and behavior. Each new student was a new experience to me. With the passion for teaching swirling inside me, I considered each of them my responsibility.
A real challenging experience it was... I used to devise new teaching techniques, first to grab their interest and to keep them active during my lectures.
Now, when I penned down the title of this article, all these thoughts came rushing to me. You know why!
Distributors in direct selling are just like them. The only difference is that the former is in search of knowledge and the latter in search of a career.
Keeping them tied to your brand is your real challenge.
You cannot keep them inside a room and teach them how to sell. Welcoming them to your brand and making them your brand ambassadors is an arduous task.
Applying the same classroom strategies, we can make this strenuous task a little easier. Come, I will explain how.
Brand welcome.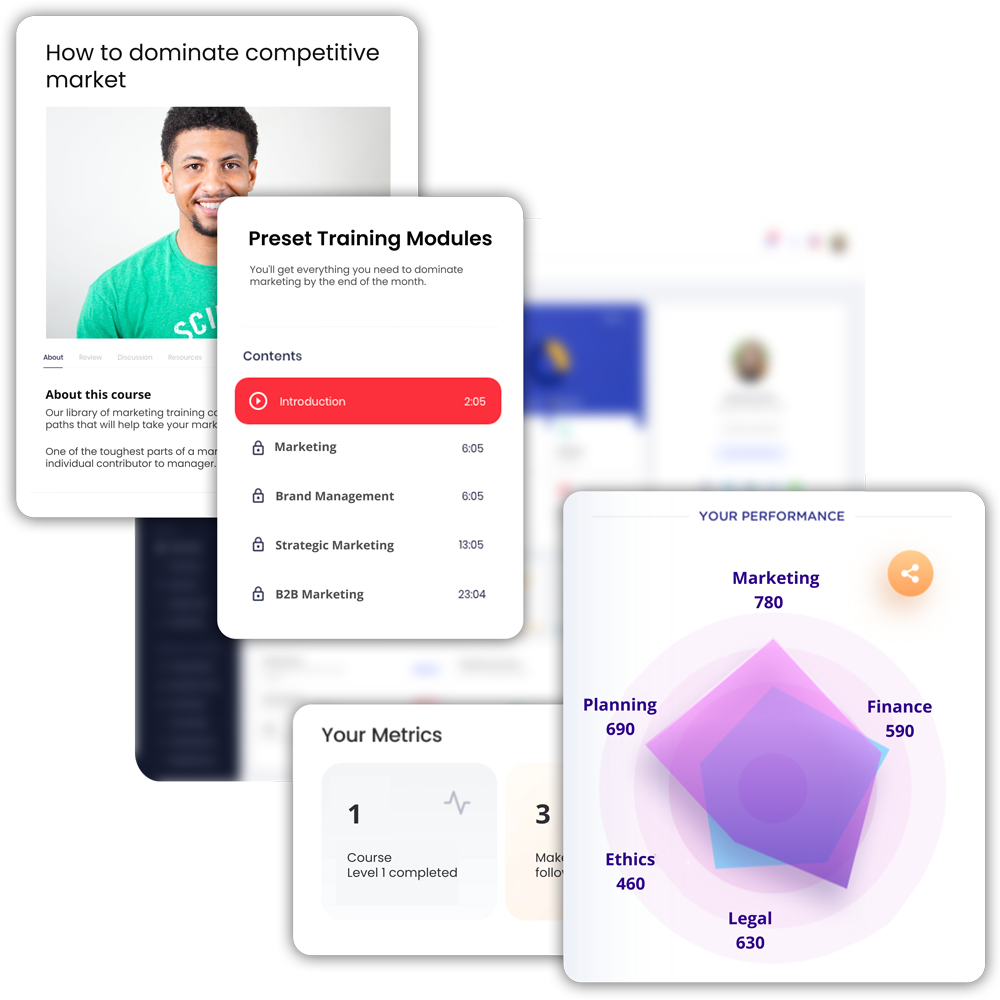 Distributors join for one of the following reasons—love for your products or an extra income! Whatever the case may be, they feel overwhelmed in their first few days and this is where you must invest your capacity in!
Grab that part of their brain which made them join you and work it up to formulate their tasks and assessments. Distributor onboarding in direct selling should be carefully structured and personalized.
Structured onboarding
Do not flood them with training materials and tasks on the initial day itself. Design a consistent and creative approach to deliver on-time content in an approachable way. Delivering content in a sequence and in recurring episodes, will reduce stress and boost engagement.
Basic business information such as MLM compensation plans, products, compliance and security policies, could be taught in episodes with the help of quizzes or other fun elements to reinforce their understanding.
Personalize their onboarding experience
Make your distributors feel comfortable and in place with personalized onboarding processes. Personalization should not be confined to factors such as age, gender, or location but to their interests that spurred their decision to join you.
Accept their individuality and create personalized enrolment packages, training sessions, discounts, and offers.
Make them comfortable.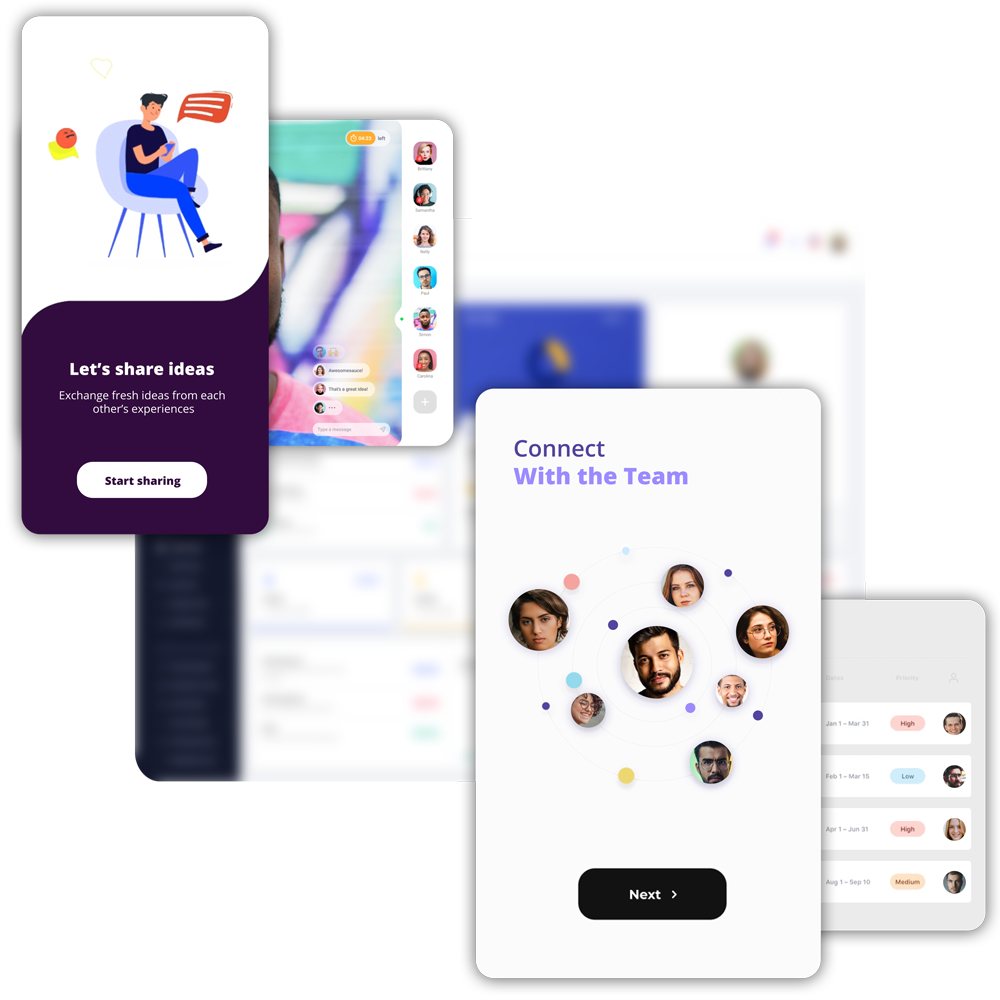 One way you can make them feel light-hearted is to build their confidence in your brand. Rather than calling them 'distributors' tag them as your 'brand ambassadors'; that feels warmer and adds up an extra ounce of commitment.
The processes involved in boosting their comfort level have varying rates of success. Choose the one that best suits your organization.
Data-driven training programs
Most of the distributors, when they walk in are completely clueless on how to proceed. Help them fit the right piece into the puzzle with customized distributor training sessions.
Turn your distributors into vivid learners with data-driven learning strategies. Make sure the focus of training reflects well on your distributor's growing demands. Constantly evaluate the efficiency of your training programs on your distributors' performance and give it a boost whenever necessary.
Personalized interactive training sessions boost distributor engagement and are sure to uplift their skills and capabilities.
Brand communities
Make your brand more favorable among your distributors with active brand communities. These support groups can guide your distributors in their direct selling journey. Brand communities play a pivotal role in the transformation of the brand image.
Adds trust and value to your brand
Creates brand advocates
Gives you more customer know-hows
Improves brand visibility
Great source for data
Omnichannel analysis can help you identify the popular channel of your interest groups. Identify the right place to establish your brand community.
Practice with purpose
Distributors want to feel happy about what they are doing and are activated by finding the purpose of doing it. Helping your new distributors find their purpose is a major trail for organizations in building them as assets.
Walk your distributors through the personal benefits of direct selling
Skills don't develop until you put them into practice. In direct selling, there are numerous challenges your distributors might stumble upon; the right dose of support can help them get through it.
Help them realize the real purpose of being with you through interactive video-based training programs and success stories of other distributors because stories of real success are the greatest motivators.
Grant them easy access to your content platforms and learning systems to help them reach out to you in time of need.
Help them not to sell.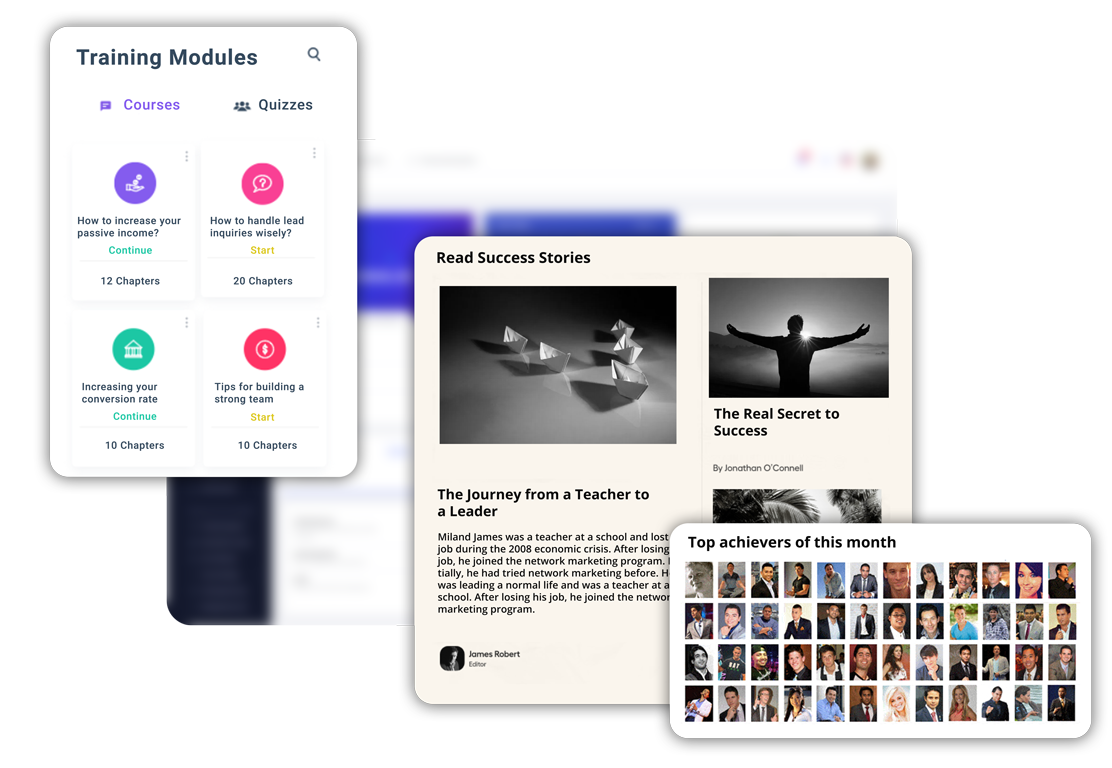 Yes. You heard that right.
Don't train your distributors to sell; train them to deliver value to their customers. Value should not be limited to the benefits your product offers but should focus more on delivering a selfless service.
Make them customer-ready
This is one and the most difficult of all challenges. With heaps of similar products flooding the marketplace, making your brand stand out is a pretty tough job.
The first and foremost thing that needs your attention before letting your distributors out in the market is to make sure that your distributors are 'encyclopedias' of your product. 63% of buyers think of connecting with a seller only if they get a value delivered in exchange.
So, rather than teaching them how to sell, train them on providing the best experience to your customers. Building their skills to align with buyer personas and guiding them to make the right pitch to the buyer problem can promise them assured conversions.
Help your distributors in acquiring long-term customers
Keep your distributors up-to-date with your product information through micro-learning modules and product quizzes.
Invest in boosting their productivity
Distributor productivity is key to building your brand in the marketplace. How well they propagate your brand values determines the favorability and that undoubtedly is the opening move in establishing your brand.
Productivity tools coupled with a good deal of motivation can do the trick.
The methods you train, the tools you give, and the benefits you offer should elevate your distributors' professional as well as personal standards. The sense of commitment from your side will double up their loyalty.
Design an interactive training environment with preset training modules, on-demand courses, quizzes, newsletters, and presentations that can be sent at designated timings.
Evaluate their performance.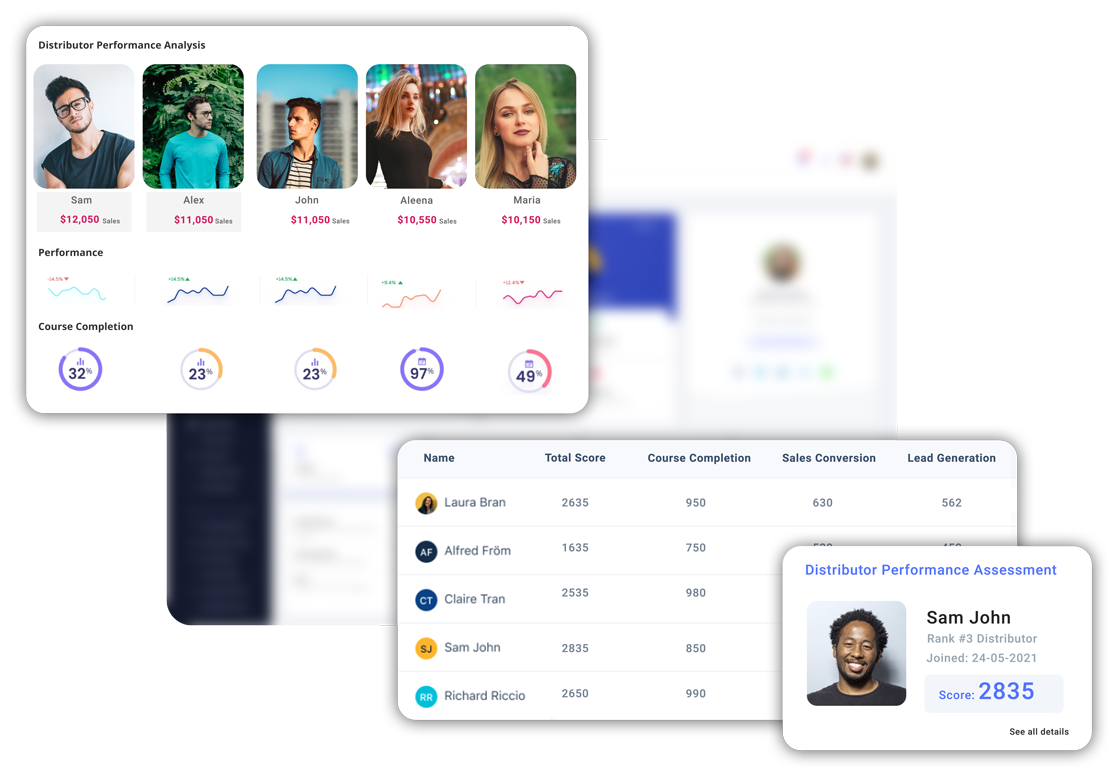 Weighing distributor performance is not about measuring and firing. In fact, in direct selling there is no firing, it is only distributor burnouts. So, keep the flame alive.
Sponsors are the good samaritans
Sponsors are the go-to-guys for distributors in direct selling. When sponsors bring in new distributors to join the team, they take great care to motivate them and keep them focussed as it eventually leads to a boost in their income. This might fade over time and distributors might be devoid of support.
Sponsors need to be encouraged to provide constant support to the distributor whole.
Create sponsor-oriented practical training sessions to train and upskill your distributors. Motivate sponsors with value-added recognition programs.
Performance-based onboarding
You never know how a distributor, confident and smart at your door today, will perform tomorrow. You have to make sure they are warmly brought in and trained to perform in a way that extends the scope of their skills.
Individualize the onboarding process to suit each distributor's potential. Analyze their growth every step of the way through course completion status, rank achievements, and sales performance.
Performance can be marked based on specific criteria such as promptness in course completion, number of effective sales conversions, and contributions to their team.
Performance-based training can nurture your distributors' real-life skills while transforming them personally as well as professionally.
Spot your distributor problems well ahead of time
Distributors go haywire, with many reasons attached. When lack of support can be one, loss of confidence, failure to meet goals, reduced or no career growth also can result in lower productivity gradually leading to increased distributor attrition rates. Diagnosing these problems early can hold it back to a certain extent.
Get insights on where they are running low and fuel them up with solutions to overcome their weaknesses. Know where they lack with distributor KPIs and nourish them with upliftment programs.
Track your distributors who are off the track with real-time CRM data and help them get back on the right track with an on-time approach.
Engage them to stay.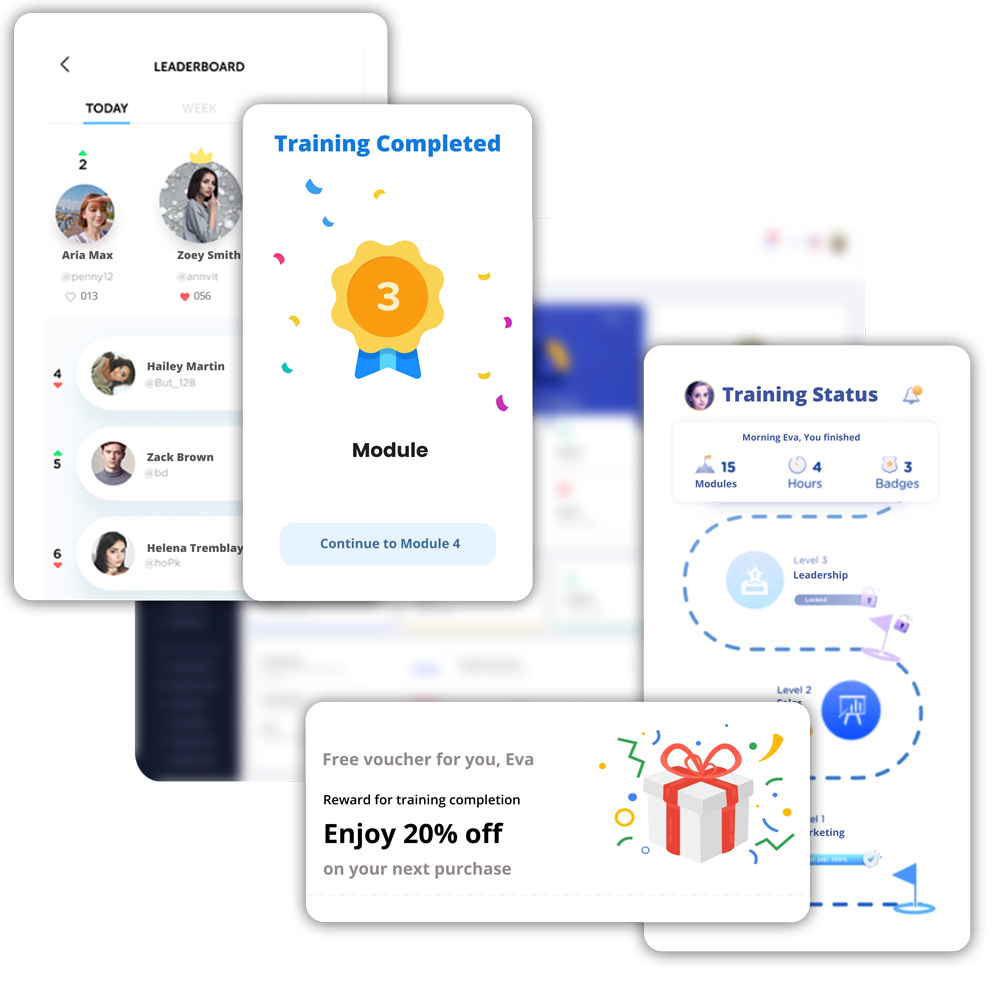 Distributor engagement is a critical factor in reducing attrition. Selling your products back-to-back drains off distributor spirits. Lighting up the spirit is a constant challenge faced by direct selling companies.
While there are many ways to break the ice, choosing the ones that are welcomed by your distributors is important.
Gamification has new definitions for distributor engagement
Lighten your distributor efforts with a tinge of games in their daily tasks. Explore the areas where you can blend in gaming. This reduces distributor stress and activates their interest.
Engaging them with gamification in their early stages can keep them smart, happy, and motivated.
Gamify your product and compliance training; as vital as the knowledge is, gamification will reinstate this easily into your distributor minds.
Reward your distributors for their loyalty
Distributors deserve rewards for their efforts. Rather than a source of motivation, appreciation can bring a good deal of engagement among your distributors.
Rewarding distributors for course and training completions will inspire them to learn and acquire more knowledge. Appreciating them as a part of your brand brings a boost in loyalty and commitment. It also accelerates sales and profits.
A brand that takes great care of its salesforce earns a good reputation among its interest groups.
Analyze your distributor activities and performance to decide on which level you should introduce your loyalty programs.
Distributor Onboarding can be a tough game to take up when it comes to direct selling. Keeping your distributors in one place and training them is out of question, yet the demand is so. Collaborating with your distributors virtually or physically and the level of its effectiveness is a metric you need to put under constant evaluation. Onboarding is the perfect time to mold your distributors to help them come off with flying colors.