The whole world loves shopping. Well, not at all an exaggeration, shopping is loved by everyone for their own obvious reasons.
Shoppers and shopping experiences have been an evolving trend. Customers are becoming more knowledgeable, their expectations rise and their shopping behaviors have seen a drastic shift. Ecommerce is one industry that experienced a boom in the new setting.
When the pandemic crept in, you, me, and many others just like us found it safer to shop inside their homes. This resulted in a sudden upsurge in the growth of ecommerce, raising its share of global retail trade from 14% in 2019 to about 17% in 2020 as cited in the global review report of UNCTAD.
Industries, stumbled and staggered with the new shift, but were very quick to adapt to the evolving trends.
Early 2020 served as an inflection point in accelerated ecommerce growth (by some estimates about 10 years-worth of growth occurred in 8 weeks). Acceleration of ecommerce growth poses a long-term opportunity for direct selling..
—Ben Gamse, Director of Industry Insights, DSA
Early 2020 served as an inflection point in accelerated ecommerce growth (by some estimates about 10 years-worth of growth occurred in 8 weeks). Acceleration of ecommerce growth poses a long-term opportunity for direct selling..
—Ben Gamse, Director of Industry Insights, DSA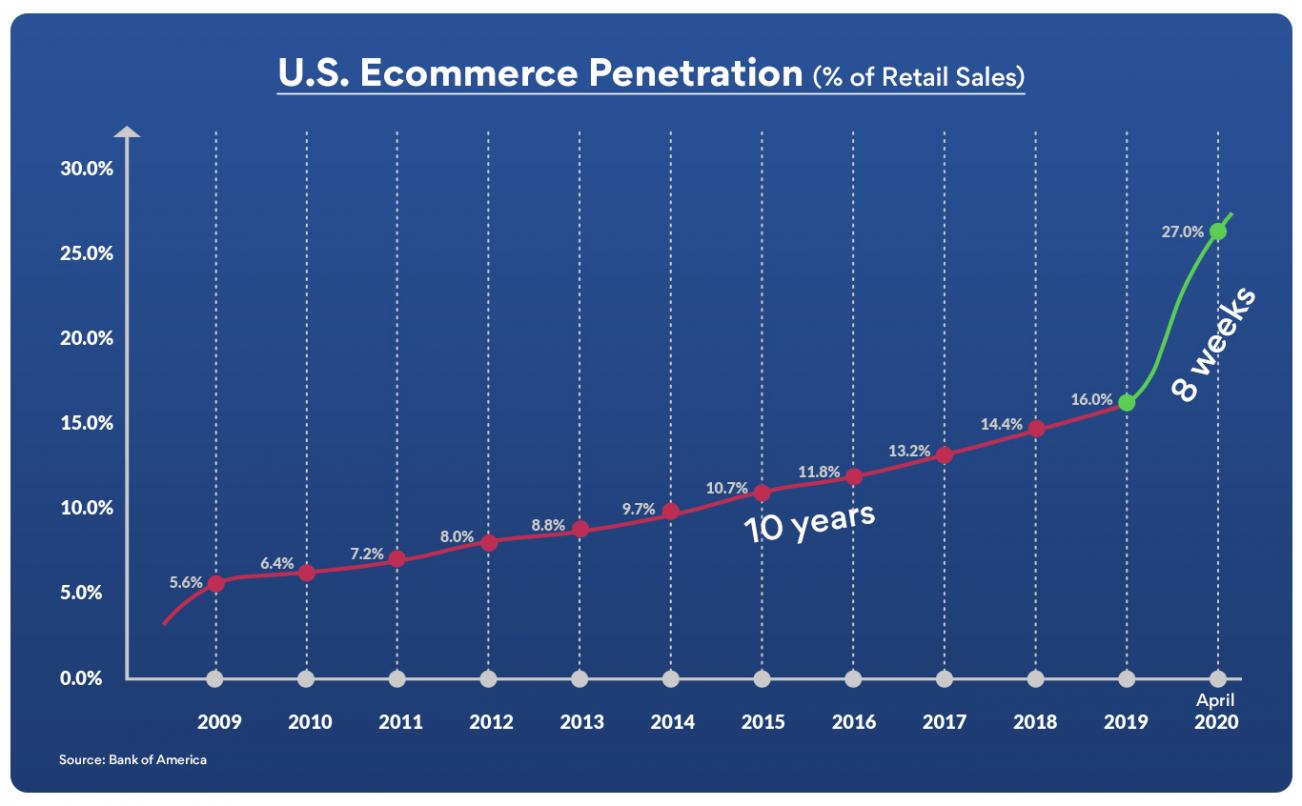 The direct selling industry has shown the dexterity to quickly rise up to their customer expectations by revving up strategies to sync in with these evolving trends and that very well outlines the growth of the industry in 2021.
How did the consumer trends change?
Consumers and online shopping trends
53% of shoppers have admitted that the pandemic has permanently changed their shopping habits. Online shopping, 'Shop local' campaigns, 'Black Lives Matter' movement, all added up fuel to the changing habits of consumers across the world.
CapTech survey analyzing consumer behaviors revealed some interesting facts.
Consumers have limited their purchases, setting priorities on spending. The organizations that revved up sales had interesting consumer attitudes behind them.
Shipping waivers, free shipping, and increased safety measures are important factors in choosing a particular business over another.
Consumer purchase decisions are also influenced by the commitment of businesses towards their employees.
Businesses offering advanced and innovative technology are considered the most influential.
Consumers' spending preferences have changed dramatically in just a few months, and it's very likely these habits will continue to change. Consumers are not only receptive to using technology, they've come to expect it. To succeed in this environment, businesses will need to innovate to meet their needs.
—Vinnie Schoenfelder, CTO of CapTech
The survey also revealed that 77% of consumers are determined to continue their online shopping with 58% wanting to continue communicating with a company through online chat. 52% want to continue paying for products or services using a smart device.
Where do all these statistics point to?
Undoubtedly, Ecommerce!
Things to consider before giving your direct sales business an online shift
While many argue that ecommerce damages the direct selling culture of establishing elevated customer relationships, going with the trend is always a pivotal factor that determines the success and sustenance of businesses. So to speak, Ecommerce in direct selling has gained prominence in the current setting.
We all know the possible advantages of taking a direct selling business online.
24/7 product availability
Accelerates the buying process
Reduces costs
Faster and wider customer outreach
Faster address of customer demands
Flexibility in payment methods
Retargeting customers is easy
Great source for customer data
Process high number of orders in less time
Well, a coin always has two sides and it's wise to know both before you flip.
While you're all set to go with the trend and you have well-established claims to back up your idea, it's no harm to give the drawbacks a glance.
Building relationships, the hallmark of direct selling business, fades away.
Untrained distributors falter in the online marketplace and tarnish brand image.
Difficult to oversee if the distributors abide by organizational and industry guidelines.
Customer-brand conflicts are more difficult and risky.
Controlling fake distributor profiles and marketing tactics requires more resources.
Now that you know the direct selling ecommerce deficits, all you need is to watch the hump before you speed up.
Establish ecommerce effectively and effortlessly in your direct selling business
The present shopping trends and consumer attitudes are a clear indication of how the advantages outweigh the deficits in direct selling ecommerce. A well-outlined ecommerce strategy can cover up the bases and help direct selling organizations launch an effective ecommerce business.
Technology has transformed how businesses build their ecommerce platforms. Direct selling software with integrated ecommerce let organizations launch their own estore.
Yes, it's just as easy as that. The self-reliant platforms help manage everything related to an ecommerce business.
Consumers are shifting, technology is transforming, so should your strategies. Remember, your competitors have access to the same technology, customer, and market insights. One thing that would differentiate your success from them is the strategies you adopt and the ways that you implement them.
We, at Epixel, knuckled down ourselves to curating some of the effective strategies that would add a unique value proposition to direct selling ecommerce businesses, the world over.
1. Mobile commerce is skyrocketing
With more than 125 million Americans using smartphones coupled with technological innovations such as 5G and Augmented Reality, mobile commerce sales are expected to double between now and 2025. In 2021 alone, it is expected to hit $359.32 billion in the U.S.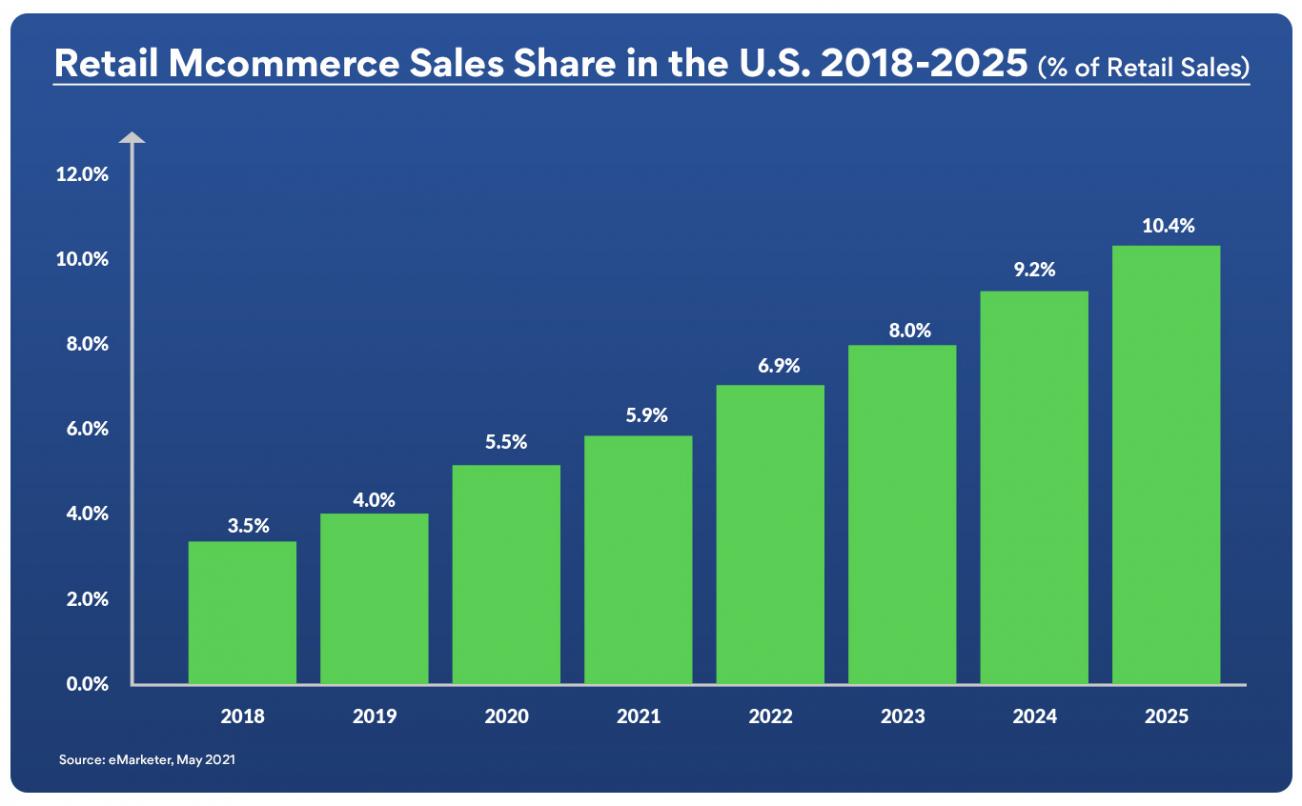 Organizations can capitalize on this favorability by concentrating their efforts on building customer relationships on mobile-first platforms such as social media companies, Google, Instacart, and other influencer platforms where mobile audiences are active and live.
Mobile wallets or eWallets are also gaining traction as it entrusts customers with ease of transactions and increased layers of security. Integrating this into your ecommerce business payments can be a contributing factor to extended brand trust and customer security.
2. Personalized recommendations are changing the scene
Personalization has long found its way into the heart of customers. Personalized services to every inch of their nail are what ecommerce customers set their hearts on.
We cannot but agree with the fact that 92% of marketers admit that their customers expect personalized experiences and 97% actually see a positive impact on their business after personalizing their buying process.
Upselling and cross-selling coupled with personalized recommendations have rewarded seamless shopping experiences to customers and for organizations, a boost in retail sales.
3. Innovative technologies on the run
Be quick to adapt to innovative technologies as soon as they hit the marketplace. Ecommerce has recently seen a boom in technological advancements that have positively impacted the sector.
Augmented Reality (AR) and Virtual Reality (VR) are giving users an out-of-the-world interactive shopping experience with digital try-ons for fashion and cosmetics. However, it doesn't limit its capacity there. Ecommerce world is in search of newer possibilities. So, why wait?
Artificial Intelligence (AI) had set its foot in this domain for quite some time and is constantly transforming the face of ecommerce. AI-powered chatbots have already changed the scope of customer service and with Machine Learning, things are getting more sophisticated. It not only is delivering superior customer services but can also hint at operational inefficiencies with data-backed insights.
Voice commerce is accelerating its pace and will soon hit a new record in the ecommerce sector.
All you have to do is to wrap all this up on to your technology platform and watch the show!
4. Ecommerce subscriptions and loyalty programs add beauty
Subscriptions and loyalty programs are the prime focus for customers to choose an ecommerce business.
The ecommerce subscription market alone is expected to hit $478.2 billion in revenue by 2025. Ecommerce subscriptions deliver an easier and hassle-free purchase process for customers while creating predictable revenue for companies. It also helps you calculate the customer's lifetime value.
Loyalty or reward programs on the other hand add up to the brand feelings of consumers. These cost-effective sales tweaks can help you win customer hearts while your sales graph sees new heights.
5. CRM integration
CRM platforms have been a savior for brands in establishing great customer relationships and in strengthening internal sales processes. Ecommerce in particular benefits from the platform by leveraging the data potential of CRM to create highly personalized product recommendations for customers.
Organizations are focused on widening their business horizon by engaging their customers through various channels like online marketplaces, social media, websites, email, etc. A better advancement to the managing of these processes is integrating CRM into the ecommerce platform.
Tracking customer behavior and product outreach can help invent or discover a new edge to your organizational strategies.
6. Content in the spotlight
In recent times, brands are increasingly recognized for their content. Creative and entertaining content turns heads but authentic and sincere content receives handshakes.
How well organizations catapult it to target their customers forms the base of customer trust and brand affinity. Customers assess brands largely through user-generated and real-life content. They are not easily carried away by the product promotions you showcase rather on the value and benefits you offer. Your content should focus on addressing this. Sharing user experiences elevates brand image and boosts customer base.
Artificial intelligence has revealed new dimensions to the way organizations manage content. Natural language processing, an AI-powered technology, can analyze the content published or created by distributors on social media and other online platforms and validate it to meet ethical standards. Direct selling businesses can make use of the opportunity to establish contractual agreements between organizations and distributors.
AI has also opened new doors for organizations to deliver personalized content experiences to their customers.
7. Engage your customers all over the map
Thoughtfully engage customers and prospects across channels because the world is looking at you mainly through them. Your brand identity is built here.
Sales are routed through these channels, hence it is imperative for ecommerce organizations to energize these channels to match up with their customer interests.
Linking your estore to your social media channels can load you up with important customer insights and data. Mold them into actionable plans through product launches and exclusive offers that capture customer interests.
Organizations should take great care in building a positive image. Be attentive to their queries and concerns. One negative remark can tarnish your brand image to a great extent. Remember that and act fast.
8. Add fun in shopping with gamification
Customers are always excited and baffled by the spin wheels, quizzes, and daily puzzles. Even if they don't win, they come back the next day with the hope of getting a second chance to win, and this repeats. This establishes a connection with the brand which also boosts sales, customer loyalty, and business growth.
Researches that highlight on the importance of gamification cites that customers are most engaged with ecommerce companies that provide gamification. There are more than a handful of ways you can excite your customers through gamification.
When you look into the history of trends that have transformed businesses, you notice how slowly they edge in and evolve to create an impact. But, the pandemic setting accelerated the rate at which these new trends impacted the industry. Many industries and organizations stood the turbulence while many faltered.
'Ecommerce' rather than a business niche has evolved as a trend that sets businesses on a new track in a new direction.