You have friends coming over for dinner to celebrate your promotion at work and you are busy doing the preparation. Your signature pan-roasted veal chops with cabernet sauce is going to be the star of the night on the menu. But you pulled your kitchen cabinet to find out that you are running out of red wine, the key ingredient of the recipe. Not having enough time to lose, you pick up your phone and place the order through your favorite delivery app. By the time the rest of the ingredients are sauteed and simmered, your red wine has reached your doorstep!
Welcome to the world of q-commerce, where everything from groceries to heavy electronics or even automobiles is delivered to you in a matter of just hours to minutes.
Like a kid who is adamant about asking for something and wanting it immediately, customers these days prefer immediacy with products, services, and everything they want. If one of the platforms that they are looking at cannot deliver within their preferred time, they opt for the million other options they have, to grab what they are looking for whenever they want it. Ordering something online and tracking and waiting for it until it reaches you, for days and weeks, is soon going to be history.
What is q-commerce?
Q-commerce or quick commerce is the golden child of ecommerce that delivers groceries or any other goods instantly to wherever you are. It is an activity of buying or selling with greater convenience, faster checkout, and increased upselling opportunities. With lives getting busier day by day and 24 hours not becoming sufficient enough for activities, fast and furious is what customers prefer from food delivery to everything they want no matter whether it is an emergency or not.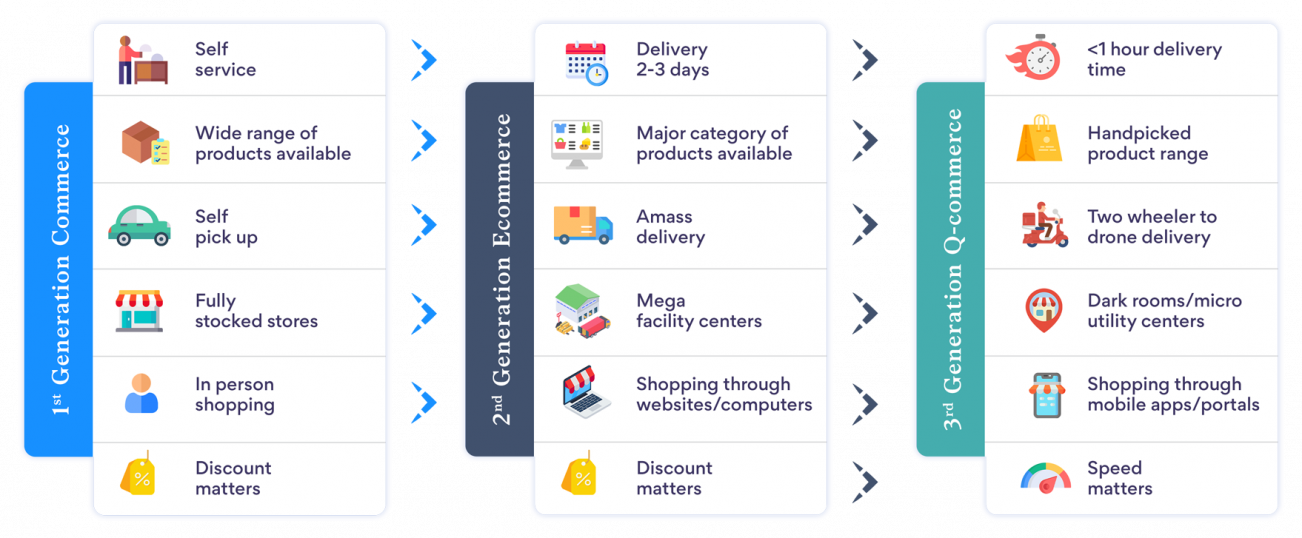 One of the fastest-growing business concepts in the world, q-commerce is the generation next of ecommerce that is advanced, sophisticated, and convenient at the same time. With rising customer expectations and market competition, q-commerce is a great possibility for brands to improve their customer relationship and brand credibility.
Q-commerce isn't the new or fresh out of the oven. Online food delivery that gets food delivered as fast as possible is derived from the q-commerce concept. However, other industries are yet to explore the possibilities of q-commerce especially the direct selling industry which is on the lookout to transform its strategies to adapt to innovative industry trends.