"I believe that the days of just selling opportunity are long gone and that we have to lead with customer experience, customer education, and customer value"
-Brian Underwood, Co-Founder and CEO, Prüvit
Just like any other business, in direct selling, the customer is very important! Even your best of the best business strategy can fall apart if your customer is unhappy. Customers play a pivotal role in the success of a business, this article analyzes how organizations implement customer-centric policies and value their customers.
Direct selling is not a new phenomenon that has just sprouted in the market space, but it is a vivid and vibrant setting that underwent innumerable transformational challenges. It is an industry that has been subjected to a lot of scrutinies over the period only to come back stronger. It is one of the main reasons why the industry attracts a lot of people who become active in the process, taking up different roles as customers, distributors, and the organization itself.
Even though many direct selling companies have transformed the lives of distributors and customers in one way or the other, it is an undeniable fact that more often than not, these companies come under the shades of suspicion.
Epixel, a committed MLM software solutions provider excelling in customer acquisition and retention, took up the research on selected companies to understand the dynamic effect of these companies in the public and the effect of their customer-centric policies in their sales. We studied the companies featured on the Customer-Centric Recognition program conducted by Direct Selling News who classified companies into gold and platinum categories based on the specified customer-to-distributor ratio.
The consumer attitude undergoes dynamic changes with every slight variation in the market. Only a seller who could adapt to the changing trends and update himself with the necessary steps can survive and make a positive impact in direct sales. There is no clearly laid out strategy or guidelines that must be followed for a successful business, especially in direct sales as the market is exposed to continuous innovation. Multi-level marketing companies, more often than not, get classified into the pyramid scheme or scam. The credibility of the companies is questioned without proper scrutiny. This attitude can easily scare new people who are interested in direct sales.
Epixel, analyze the success of direct selling companies and how they manage to survive amidst the increasingly competitive market standards and controversies that engulf the direct selling industry. We aimed to clearly distinguish between legit direct selling companies and companies that run on scams! To understand the depth of the issue, we must analyze the major differences between pyramid schemes and direct selling.
The initial setback for direct selling companies occurred in the inception as none of the beginners were able to map out a strategy in which the business could be carried out. This compared direct selling companies with pyramid schemes and kept the companies under shade even today. This shady image of the direct selling companies who often come under scrutiny is because of the lack of a proper customer-centric strategy. The presence of 'real customers' has the power to rewrite the character of direct selling companies.
Direct Selling News (DSN) instituted a survey to find out the best customer-centric companies and classified them into the Platinum and Gold category. DSN believes that "Customer-centric is direct selling's present and future. Actual customers buying real products, generating real success for opportunity seekers, as well as the direct selling companies they represent."
A quality product that provides high value is essential to get consistent ongoing purchases from your ever-growing customer base. The most significant elements to get us there were first of all to ensure that our compensation plan was focused on customer acquisition and ongoing customer sales.

Stuart MacMillan, President, MONAT Global
Being a customer-centric company is to divide the success among all people who are involved in the process of attaining customer-centricity like the distributors, direct selling companies, and the channels. DSN considers the classification as a step forward in establishing a culture of customer-centricity with the Customer-Centric Recognition (CCR) program. The companies that made it to the list practice a business strategy that promises high customer-to-distributor ratios and encourages end-customer sales. DSN conducted market research to find out the companies that satisfy a definite customer-to-distributor ratio which is 5-10 customers to one distributor for gold status and more than 10 customers to 1 distributor or more for platinum status. Companies should be in business for at least a year and must have annual sales of US$5 million.
The companies recognized under the DSN CCR program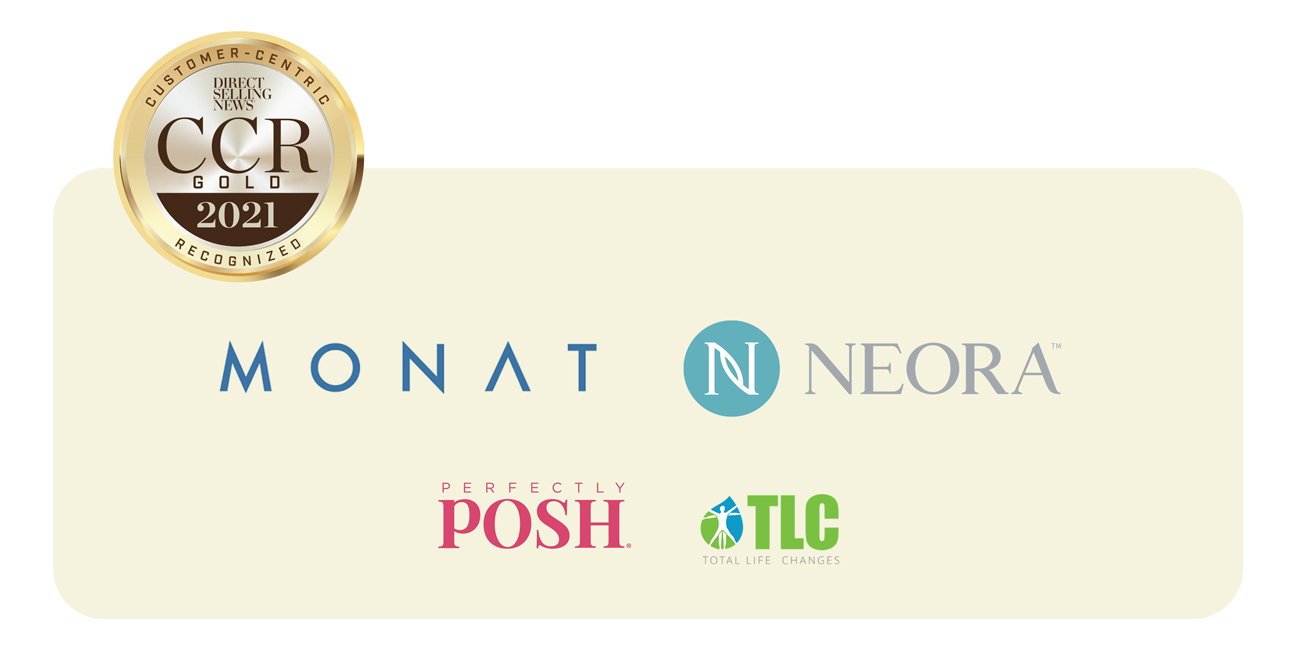 Platinum List of Companies
ACN
The business is established in 27 countries spanning over 5 continents. ACN concentrates its business on products and services that people need every day such as cell phones, electricity, and television, which gives them an edge in marketing their business effectively.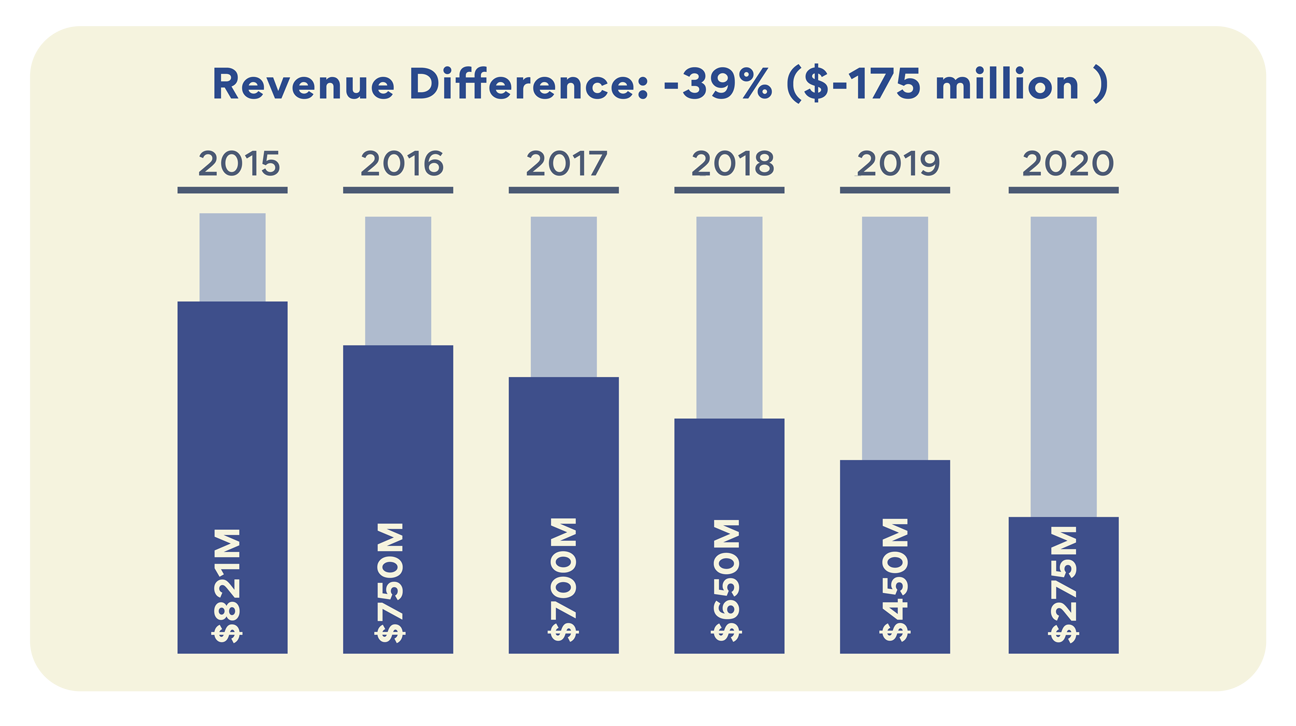 Source: businessforhome.org
ACN, one of the world's most accomplished direct selling companies, is very much particular about the sales activities being subtle and not harsh. ACN mandated their distributors to add customers rather than adding business owners and designed their compensation plan based on the number of customers they added. Another ACN innovation is the setup of public and private websites for the distributors, through which they can streamline their business. The websites are updated regularly with training materials, business-boosting strategies, products, and much more. ACN considers the rights of the customer paramount and therefore has marketing tools that will enhance their experience of getting into business with the company. Some of the marketing tools include 'Referral, Upsell, and Winback'.
ACN is very peculiar about the privacy of their customers and makes sure that distributors don't invade the customer's personal space without their permission. They do not encourage email spamming or any kind of digital marketing gimmick which will barge in on the customer at any time. ACN has segregated their markets into warm and cold and has also issued guidelines for the distributors to approach these markets.
Bhip Global
Bhip Global is one such direct selling company that functions solely on word-of-mouth advertising, working towards the goal of international expansion by understanding the pulse of global consumer sensitivity, to dominate countries and world markets. It has a sturdy product line that consists of weight management products, energy and fitness products, health and wellness products, and personal care products.
The compensation plans of Bhip include retail profit that gives a percent on the sale of retail products, qualification bonus on sponsoring 2 active members, a direct bonus when you sponsor members with a partner, executive or professional package, and team bonus on recruiting members as distributors.
Bhip considers its community as a valuable resource and employs a business model that supports and encourages its community. With impeccable transparency, brand responsibility, and strict adherence to the legal guidelines, Bhip creates a viable environment for its community through good industry practices, digital infrastructure, and tools to develop its enterprise.
The Bhip established their global strategy as a "sensible approach to best industry practices, coupled with a sturdy and reliable online infrastructure," providing "the tools they need to cultivate their own business." Bhip incorporates an exceptional business model, futuristic digital capabilities, multiple patents, and unique quality product lines that help its members to adopt an opportunity that promises a positive change in their work and personal life.
Bhip growth strategy is modeled on subtle and consistent growth with happy customers on the apex. It works with a well-supported infrastructure and marketing strategies that promise better customer-to-distributor ratios. With changing social dynamics, Bhip has ensured its online presence through the power of online marketing using search engines, social media, and the power of autoresponders.
It Works
It Works has shown impressive growth as a company from a mostly self-funded venture to a global enterprise with its presence in more than 24 countries. The product ranges from personal care to wellness. The motto of the company is to make a change in people's lives with a sturdy compensation plan that is presented to their distributors to garner effective customers.
It Works is clear about its customer demographic and offers customized products. Their innovative sampling system is one such initiative that shows their contagious confidence in the products, which elevates their distributor's confidence in selling them.
The compensation plan of It Works is the Perks Point System, in which the distributors earn rewards based on adding loyal customers to the company. The longer the customer stays, the higher the perks will be. It is an innovative program to drive customer retention and boost the confidence of the distributors to go get the best.
Stream/Kynect
Hard work and innovation are two factors that helped Kynect to become one of the largest network marketing energy companies. The growth of Kynect is a cultural movement that surpassed all financial expectations catering to the economic goals of everyone associated. Kynect's range of energy services includes stream energy and wireless services with the motive to connect people wherever they go.
The marketing mantra of Kynect is the effective transference of techniques needed for building business, thriving customer base, and achieving success. The members associated become a big family where existing distributors become role models for the newcomers. Kynect holds events such as Super Saturday, an excellent platform to meet and learn. In Kynect, sturdy relationships can take a long way. The major business benefit of Kynect is the kind of business they deliver. They have a range of products that have now become an essential part of customer's life and Kynect ropes in customers who are unhappy with their current service providers by giving them excellent service and delightful offers.
Estimated commission payout of Kynect in 2020: 35%
Data as on April 2021
Source: businessforhome.org
Kynect holds weekly blogs that host training, announcements, and opportunities for the distributors to help them ace their game. The company has great confidence in their product that they believe their first customer can motivate and transform your business to the next level. Kynect encourages relationship marketing by providing excellent service that has no equal among their competition.
Nu Skin
Nu Skin Enterprises has a glamourous line of 200 premium-quality anti-aging products extended into personal care and nutritional supplement categories. The company generated US$2.42 billion in revenue from the company's global operations during 2019. Nu Skin has its foundation in innovation since its inception. It has strong roots planted in research and development which is reflected in the quality of its products coming from its futuristic laboratories. Its institutional presence globally under a network of over 200 brilliant in-house scientists is a testimony to this.
The Nu Skin business is based on creating meaningful relationships with their customers by focusing on their needs, following up on their buying culture, and creating memorable experiences. Nu Skin has always invested in technology and boosted digital capabilities to match the market standards, to drive business continuity and performance. Nu Skin's global compensation program has created positive outcomes in the global market with the compensation offered for garnering sales. It has also adopted a unique launch process for its products intended to increase sales and revenue. Its Limited Time Offer is a unique opportunity for the distributors to feel the products and experience their quality before its launch so that they can put across a strong case in the market from their personal use.
Nu Skin has a unique perception of enhancing natural ingredients through scientific intervention. It continues its degree of innovation by constantly exploring new ways backed by scientific research and testing of products. It constantly monitors customer needs through constant surveys and interviews and tries to include them in the product portfolio. A customer-centric culture is established throughout the organization and considers it as the organization's core value. The culture is known widely in the organization as "The Nu Skin Way".
The 'Nu Skin Way' Statement
We place the customer at the center of everything we do. We rigorously research and intimately understand our customers, and we design all solutions with their needs in mind. We foster community and fierce customer loyalty through personalized customer experience at every touchpoint.
Nu Skin has created a commendable position for itself through unfailing CSR activities that have positively enhanced the company's reputation. With products that are exclusively developed with the help of scientific advancements, they have rewritten the rules for direct selling companies in establishing a robust business.
Le-Vel
Le-Vel is a direct selling mogul that provides products on health, wellness, and skincare. It has reached the milestone of selling US$2 billion worth of products in lifetime orders. It also has over 10 million customer and brand promoter accounts worldwide which continue to expand in countries such as the United States, Canada, Australia, New Zealand, the United Kingdom, and Mexico. The company has positively garnered innovation from science and technology in creating avant-garde products. It has successfully implemented the use of cloud-based technology and other digital tools in surging productivity and boost its promoters and customers in finding stability, especially during the pandemic.
Le-Vel thrive on their customer reviews and it strives hard to give them a premium experience while using the products. To achieve this, they have come up with a unique program called Autoship Insider Program which provides details of the products under development and collects customer expectations and needs through a crowdsourcing approach that helps them streamline their product quality. The multibillion-dollar company shares the data collected with their research and development to raise the standards on health and well-being products.
Le-Vel has perfected regulatory compliance with operations that have served them positively in establishing a trusted environment for their customers. They have not implemented a signup fee, website fee, or any kind of initial payment to be a distributor. Commissions are not rolled out based on sales minimums or quotas. Le-Vel does not believe in paying commissions for recruitment and has channeled the sales always directly to the end customers rather than reselling it through promoters.
The major compliance policies of Le-Vel
Policies to defy any kind of commission division
Concentrate on the products than the opportunity to sell them
Strict adherence to self-regulatory ethical promotion or income claims
Le-Vel has effectively used the best of automation in its operations and reaped excellent outcomes in the direct selling markets. The company considers growth achieved through impeccable morale as the best kind of growth and continues its forward strive to excellence, excitement, and better business.
Drew Hoffman shares his insights: "As the President and Chief Legal Officer of Le-Vel, I am laser-focused on growth, on morale in the field, on excitement, and on generating continued forward motion from a business perspective". Le-Vel has effectively surpassed the negative implications of the pandemic by going virtual in all their activities, events, and other promotional strategies. It has established a wonderfully supporting, empowering, and positive culture among the associated members to create a favorable output at the customer level.
Scentsy
An organization with more than 200,000 independent consultants, innumerable loyal customers who ardently believe in the quality of the products they use, a unique selling strategy that includes people, party, and energy. Scentsy is one such direct selling company that targets household customers who believe in the party plan method of buying. Scentsy has a quality line of fragrances that has set a mark for itself in the market. It employs a compensation plan that provides commission on the sales of the products by distributors and their recruited members. On greater sales, the distributors are presented with greater rewards. The company arranges family conventions and scholarships.
Scentsy has a clear and recommended mode of strategy to be followed in reaching out to customers. It starts with creating a personal website for the distributors which can be linked to almost all social media handles. The next step is to plan a party and introduce the website and Scentsy products to the guests, giving them a physical feel on the quality and appearance of the products. It is also important to study your market and come up with policies that will tap the right target customers.
The ideas they advocate
Be prepared
Throw theme parties
Set goals
Build relationships
Learn the Scentsy product line
Know your potential customer
Network like crazy
Use digital marketing
Distributors in Scentsy actively use social media for their marketing and client acquisition along with the personal website that they develop when they become distributors for the company. The party plan method has proven to be beneficial for Scentsy as the guests are introduced to different Scentsy products which they get to try and discuss among their friends.
Scentsy has always thrived in the market with a periodical update of its products by closely observing and understanding the changing needs and interests of the consumers. The innovation helps the company to stay focused and deliver great business in the market. International expansion by complying with the rules and norms such as compensation plan strategy and competitive brands in the new market is highly essential in finding the pulse of the customers. Success is a must when challenges are positively shifted to great innovation. Scentsy works with high integrity and trust in the power of giving back that aids their business values to get propagated among the public.
Gold List of Companies
MONAT Global
MONAT Global Corp (MONAT) is a global healthy-aging haircare and skincare company that has been ranked 653 on the list of the Inc. 5000 fastest-growing private companies in America with a growth rate of 718%. MONAT is a constant in the list of DSN Global 100 since 2018 and now ranks at #24 with US$388 million in sales.
Urdaneta, Co-founder, and CEO, MONAT Global says "In just under six years, MONAT has grown exponentially and accomplished more than we could have imagined. And we're just getting started. I'm so grateful to our team, our Market Partners, and our customers for making this achievement possible."
MONAT considers continuous digital innovation during the global pandemic rewarding as they were able to master the virtual and online sales activities and widen their customer base. The younger demographic, the target customers became the impetus for instituting their online presence. MONAT's standout success, virtually, would be the annual event that they hosted by incorporating their large base of distributors and customers. The registered people were furnished with experiential kits, a subtle marketing technique as they were able to reach triple the number of customers than previously conducted offline events.
MONAT provide Flexship programs for their VIP customers. The customers will have to enroll in the program with a one-time enrollment fee of US$19.99 which will be added to the customer's enrollment order. The customers get an additional 15% off the retail price. For orders above US$84, the customers will be entitled to free shipping. The VIP customers of MONAT can customize the shipment of their purchased products and enjoy their flexible shipping by scheduling their Flexship. The VIP customers of MONAT enjoy unique birthday treats, exclusive information on the upcoming products, exclusive flash sales, special offers, and promotions along with additional discounts that they enjoy while reaching certain price thresholds on purchase. The VIP customers also have the freedom of cancellation anytime from the program.
It is our mission to help people everywhere enjoy beautiful, healthy, fulfilling lives through our exceptional, naturally based products, a fun and rewarding business opportunity, and a culture of family, service, and gratitude. To ensure that we're changing lives in truly positive, meaningful ways, we have core values that are part of every decision we make. Most importantly, we believe that family is always first. And we know that our Market Partners, and their Customers, should be treated like family.
MONAT values the importance of featuring quality products and fulfilling the expectations of their end customers rather than concentrating on just enhancing their distributor base. They believe in the sustainability of the business and aim on achieving this by delivering a premium shopping experience, developing excellent product lines, and accelerating customer-to-distributor ratios. MONAT has effectively transformed their negatives into strong positives with consistent and robust business strategies. MONAT excels at keeping consistent connectivity with the customers. They keep the customers informed in the most viable way possible regarding all their product innovations and other promotional activities.
Neora
Neora is a direct selling company that revamped its business entirely including its name and compensation plan to withstand the changing standards of the market. They have a huge product range from skincare to nutrition. Neora concentrates on building a wide customer base as keenly as building the business. They have a very powerful compensation plan that rewards customers and distributors equally.
Neora has the knowledge pool imbibed from 15 different partners around the world who help in devising unique formulas and sources to create world-class products. The mission statement of Neora says—to make people better. From the inception, Neora has concentrated on this mission and garnered end customer sales to attain a high customer-to-distributor ratio. They pride themselves in creating a customer base who buy their products regularly for the value they see in the price point and the results they get.
The backbone of any direct selling company is relationship marketing. Neora explores the extent of relationship marketing to the one that promotes one-to-one relationships in business. Neora depends on customer loyalty and consistent sales. The best marketing tactics must be employed with the right customers to get the desired output that is long-lasting and effective. Neora, through its distributors, develops long-term relationships with its customers on a one-to-one basis to attain end-customer sales, long-term sales, customer loyalty, and retention. The relationship marketing approach rightly done can elevate sales, reduce costs and increase profits.
A personal bridge is formed between the customer and the company through distributors using social media, email relationships, and mobile apart from in-person conversations.
Neora has compensation plans based on the standards of performance. LLC is a unilevel plan that compensates distributors included in 8 generations. They have also incorporated rewards and bonuses at retail and customer levels as it helps in building customer relationships.
Highlights of the Neora compensation program
Rewards for selling
Product rewards
Rewards for team building
Rewards for leadership
Neora believes in the power of scientific research and they explore areas through which the products can be optimized. They annually invest a huge amount of time and resources for research and development.
With changing social conditions, Neora has evolved into a digitalized company with an
e-commerce-driven social selling approach, including 'Zoom Real Results' parties. They adopt transparent compliance policies and monitoring services.
We believe the focus on customer acquisition and maintenance improves Brand Partner retention and ultimately facilitates long-term steady growth.

Jeff Olson, Founder and CEO, Neora
Perfectly Posh
Perfectly Posh is one such direct selling company that has imbibed the emerging traits of a developed society like the United States, in creating its products, its environmental concerns, and insisting on leading a healthy lifestyle. Their products are made through eco-friendly, cruelty-free methods which are mostly vegan, produced from luxurious butter, oils, fruits, and flower extracts with no fillers. Their products range from skincare to personal care.
Perfectly Posh has revived its business strategies with on-trend retail products, "give back" ingredient sourcing programs, and pioneering business operations. The company is on a non-stop race with a business of over US$100 million in revenue. CEO, Ann Dalton, is happy to express that the company is up for "world domination."
Perfectly Posh selects personal and social places for their marketing and encourages their distributors to find their customers in places destined for social bonding. They opt for marketing through home parties/open houses, Perfectly Posh consultants, individual replicated websites, one-to-one relationship marketing, events, fairs and shows, online sales, retail sales, and advertising.
Perfectly Posh has streamlined how the distributors can advertise their products. This helps in bringing a certain level of credibility and integrity to the company and its standards. They encourage healthy advertising through personal branding, telephone or web listings, and online marketing.
Perfectly Posh insists distributors establish their own independent business with creativity. Distributors can start their own business by purchasing their consultation kit for just US$99. The consultation kit includes building tools that aid your business.
The products delivered to the customers are created ethically to provide a premium experience. From packaging to formulating the product, everything is taken care of with precision and social responsibility. With a young, vibrant, and forward-thinking consultant base, innovation is a must for the company to keep up.
Perfectly Posh has also leaped into the era of technological advancement and adopted software that is equipped to keep up with their mode of operations called salesforce technology.
The compensation plan of Perfectly Posh starts with a US$99 starter consultation kit. The kit includes their bestselling products. Training materials and access to their PEP academy, a structured training program for initial 30 days, and ways to earn free products. The consultants are categorized into Protégé and Platinum Premier based on the sales.
Perfectly Posh is a company that cares about its customers just as equally as they care about their distributors. The Perks rewards program enables customers to collect points and to use them to avail free exclusive products.
Recurring promotional events endorsed by Perfectly Posh
Splurge Of The Month (SOTM)
An exclusive 'while supplies last' sale directed towards distributors and customers.
Feature Of The Week (FOTW)
Catalog products are featured at a discounted rate during this offer.
Social media contest
This gives the customers unique opportunities to win prizes by winning contests.
Qualified to shop
This is a unique opportunity presented to distributors to shop a day before the launch if they have US$200 in PV sales for a month.
Seasonal products and promotions
Products are launched at discounted rates for each season.
Total Life Changes
Total Life Changes, LLC (TLC) is an MLM company that is committed to delivering exceptional products and services to its customers by encouraging home-based business. TLC is one such company that has laid out clear and established regulations for conducting business with the utmost integrity. They pride themselves in running a spotless business amidst the strict scrutiny directed towards direct selling companies. Their distributors are instructed to conduct their business with honesty and integrity.
There is a whole range of health and wellness products lined up under TLC that are developed after staunch research. TLC has experienced 3 years of admirable growth in their business and they believe the philosophy behind the growth is to create and offer products that work. The expansion of TLC from their home offices to a multinational company with an impressive product line just in 14 years shows the power of their products and their influence on their customers. TLC continues to conquer markets with the help of technologies and the internet to keep up with the competitive market standards.
Total Life Changes understands the power of making end customers happy with quality products that have lasting effects on them. They also make sure to provide relentless support to their customers and distributors and leave them with a memorable experience. Their customer support team caters to all cultural groups and plays an important part in creating happy customers. As true as they endorse, 'TLC is changing the world, one person and one family at a time!'
The compensation plan of TLC is equally impressive as its business mission.
50% commission on "personally referred/enrolled" customers
50% commissions on any product kits purchased by personally referred/enrolled customers
50% Fast Start Bonus (FSB)
Check Match Bonus of 50% for 1st level
Check Match Bonus of 10% to 50% for 2nd level
Lifestyle Bonus for national director
Amazing hybrid binary plan with a weekly capping of US$20000
Car bonus, global pool shares, and foreign tours
Keeping their international customers in mind, TLC has mastered the art of online marketing and enabled the company to initiate the shipping of their products to over 150 countries. TLC also acknowledges the immense effort put in by their distributors in expanding their brand and its value among the public. They provide numerous possibilities and opportunities to flourish financially for their distributors when they continue propagating the TLC products. The distributors are celebrated every year with a hybrid binary compensation plan and unique bonus incentives to exclusive retail opportunities and special events. Some of the earning strategies directed towards the distributors include; Retail Bonus, Fast Start Bonus, Binary Pay, Matching Bonus, and Life Changer Bonus. They also recognize the major role played by the customers in the success of their distributors, and TLC always comes up with exciting offers for the end customers to boost their purchases.
TLC aims to rule the health and wellness industry and they plan to do so by investing in their products, processes, and people. Their mantra is simple: be honest, work hard, and build trust amongst the customers and distributors all around the world. TLC introduces many events and promotional activities every year to encourage their distributors, attract and retain new customers.
TLC makes sure to connect with their customers during isolation with live broadcasts, like Fun Fridays, daily live broadcasts with Jack Fallon and John Licari, weekly exercise broadcasts, and more, bringing together a total of 19 broadcasts per week.
Since we have established that customer-centricity is the key to success, why is it difficult for companies to get on the path of success by adopting a robust customer-centric strategy? One of the major reasons that affect the inability of companies to delineate a proper strategy is the abundance of data and the lack of operational abilities in streamlining the available data. The companies also lack the resources and technology to adopt the right strategy or convert the plans into action.
The direct selling companies emerged to satisfy the needs of customers who lived in far and wide areas. The customers got what they needed right in front of their homes that increased the demand and supply of the products. Industry transformed, customers evolved, technologies emerged and globalization happened, but the direct selling company's customer-centric activities couldn't keep up the pace with the rest of the world. Other business strategies like financial growth strategies went up the list of priorities and customer-centricity depleted over time. At the same time, some direct selling companies continue their business based on their customer needs. These companies are widely called customer-centric companies in today's diction. Such companies adopt customer-centric strategies, update their products according to the changing needs of the customers, exceptional compliance, scrutiny of regulations, and goal of sustainability for both the company and the industry. They timely rewrite their model of business based on the changing customer base, social and cultural trends as well as keep up with the fast-changing technology.
How to make your customers happy?
A question that's core to any business, is the same as in the case of MLM businesses. The key to this question is often not as easy as it seems and there are multiple elements of business involved in finding out that perfect potion that makes your customer happy. To attain customer satisfaction, the product that you deliver must be efficient, valuable, and effective. The performance of the product, cost, presentation and packaging, marketing, customer service, time and cost involved in shipping the product, customer compensation plans, rewards and loyalty programs, and bonuses are additional attributes that can make an impact on customer satisfaction.
1. A credible compensation plan
Given all this, being an MLM company, there is additional baggage of scrutiny that comes its way more often than not. Lawsuits filed against many of the MLM companies in the past decade do not help either as unrealistic compensation plans and invalidated cash flow are investigated to ensure transparent and accountable business proceedings. To substantiate their business structure companies were forced to restructure their compensation plans and packages to comply with the rules and regulations.
Today's MLM company must have a compensation plan that in structure, practice and terminology emphasizes compensation and rewards based upon bonafide retail sales activity. Just as importantly, MLM companies should accurately and transparently disclose the earning or lack of earnings of all program participants, not just the participants who earned commissions in a given period.

Brent Kugler, Attorney, Scheef & Stone
Companies that provide threshold-based and duplication-based rewards come under strict scrutiny and the company will be held responsible for any kind of improper property acquisition of their distributors. Therefore, the primary step any company should take to deliver a spotless business keeping the customer at a pivotal point is to establish a compensation plan that enhances the retail demand for their products. The company should aim at a customer-to-distributor ratio of 5:1 by generating sales at the retail level from bonafide sales to end customer sales.
2. Sales targeting the end customer
Another important aspect concerning the integrity of MLM companies is to promote sales among end customers without a representation agreement rather than aiming at distributors whose purpose is to obtain the benefits of a compensation plan. The end customers are usually observed to be loyal and passionate about buying the products at regular intervals if they are happy with the product that the company sells. If the company is keen on encouraging distributors then they should promote the culture of attaining revenue through sales from the customers rather than improving the number of distributors lined under them.
3. Personalized selling
The origin of direct selling can be traced back to a time when the selling of products depended hugely on personal interactions. Decades after, the companies still consider personalized selling as one of the prominent impetus that encourages direct selling. Even though personalized selling remains prominent, the method of selling has considerably changed over the years as the customers no longer will have to wait for weeks to get hold of the products or the distributors don't have to carry their inventories to the customers. The direct selling companies have established online platforms that will enhance customer experience providing optimum convenience and making the process of buying a pleasurable experience. The distributors are provided with better opportunities in promoting their microenterprise through personalized interactions with much less ruckus as major aspects of selling like order processing, shipping, and delivery are handled directly by the companies digitally. This facilitates continuous customer interaction and order placement in the most transparent way possible.
4. Continuous customer engagement
Identification of possibilities with customers to improve customer acquisition and retention acts as a cornerstone in the direct selling industry. There should be constant research and analysis done on the customer interests and trends to achieve this goal. The company should be willing to alter its standards and strategies to incorporate changing customer likeness. It's not just about knowing your customer but having enough evidence and data to substantiate your knowledge. Only a company that is ready to engage itself in a constant quest for opportunities to provide maximum customer engagement can sustain in this race as real customers bring real sales.
5. The power of 'Giving Back'
The companies need to identify the power of generating the good word in the public and their social responsibility towards the public is one way of garnering positive feedback from the public. One of the major traits observed in these companies is the effective distribution of a specific part of their profit to the needy. The companies also provide aids to the distributors and their families in the form of bonuses, rewards, and scholarships. This way of exercising social responsibility is one such initiative that resonated well with the customers and the distributor base.
6. Digital capabilities
A year into the difficulties caused by the pandemic, a major benefit that arose is the extensive use of technologies in actively engaging the market. The companies have efficiently upgraded themselves to experience the digital deliverables and have devised new business strategies that are exercised only online. The virtual intervention has provided immense scope for the companies through online sales, social media marketing, and personalized websites for the product.
This article is intended to evince the policies adopted by the direct selling companies in equipping a higher customer-to-distributor ratio. It explicitly indicates how direct selling companies can ensure public trust amidst the wave of recurrent pyramid scams. The measures required to achieve a robust marketing strategy and productivity decide the future and success of a direct selling company and this article is an attempt to lay out some of such measures practiced by the top direct selling companies. It is identified that successful companies update their technologies, understand consumer pulse, deliver quality products and services, exercise their social responsibility, and consider end customers as the key to success.