MLM is a vibrant area for both rookies and wizards to showcase and grow their talents. Individuals have enjoyed the flexibility in implementing their MLM business ideas opening a whole new world to both online and offline marketers. However the case may be, it has suffered immensely due to the widespread misconceptions it has received by the acts of felons manipulating the potential of the MLM industry.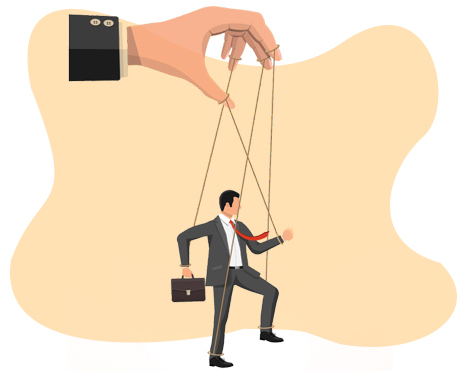 Similarly, during these hard-hit times, imposters are using the pandemic as a tool to handle the beliefs and by pretending to conquer fears of others for their own good depriving society of its values. When the whole world is in distress, it is really a pity to see people fiddling with the trust and helplessness of people without bothering about the negative effect it will have on society and on themselves. This has occurred over the years in the direct selling and network marketing industry and has contributed immensely to the shady reputation. It still remains shady despite the numerous possibilities and the potential it has showcased across various industries. Right from weight loss claims to 'rags-to-riches' campaigns, imposters seek different ways to trap people for their selfish advantage.
Recently, FTC sent warnings to 16 MLM companies about Coronavirus fraud. The distributors of these companies were noted for spreading fake promises that their products can treat or prevent Coronavirus when no scientific evidence was provided to back their claims. The representatives of the companies are also said to have lured people about the income individuals can make by investing in the business after having lost income in lieu of the pandemic. We cannot but agree with Lucy Baker, a consumer defense associate at the United States Public Interest Research Group, "Scammers love natural disasters, especially in this environment where everyone is vulnerable."
The list below highlights only a few of the recent scams brought to the public attention but there are numerous others out there, still feeding on the ignorance of people.
In June 2020, Isagenix, Melaleuca, Plexus, The Juice Plus+ Company, Vivri USA, and Youngevity --
MLM supplement companies
that are into selling dietary products, shakes, and other personal care products were warned by FTC for misleading its consumers.
Warnings were also issued to Arbonne, doTerra, and Rodan & Fields in April, earlier this year.
According to the Direct Selling Association, 51% of the 51 companies that participated in a survey in early June said COVID-19 has had a "positive" impact on their 2020 revenue.
In 2019, U.S. Securities and Exchange Commission pressed charges on Herbalife for misleading its investors and was penalized with $20 million.
In 2017, Beachbody was penalized with $3.6 million for charging customers for membership renewal without their consent and for exaggerating its products' health benefits.
In 2016, FTC filed a suit against Vemma Nutrition Company placing a ban on its pyramid scheme practices.
Every individual is responsible for what is happening around and it is everyone's duty to prevent it. But how do people fall victim to incidents like these over and over again? It's a hard but true fact that tricksters feed on the greed and ignorance of victims.
How can we prevent this?
Greed is a personality trait. That is solely in the hands of the individual and no external system can help him with that. But ignorance isn't. Society can help them deal with that. Technology too can.
We, at Epixel, are launching a campaign to let our community know that we are with them to fight the evils in the industry. Despite the hardgivings by malign influencers, a large number of consumers still favor direct selling for the opportunities it provides. So, let us work towards saving their interests.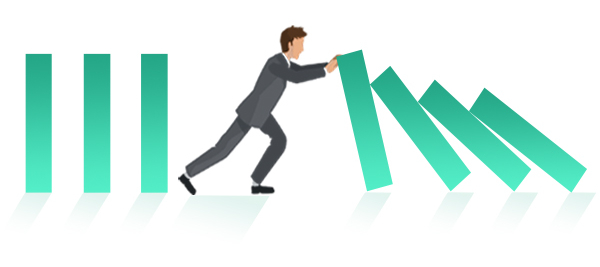 We admit that greediness is a personality trait and we have dealt with that right from the start. We are never on money, we have lost projects because of that and we are extremely okay with that. We are clear. We do not want to support scammers. We are doing our bit but the industry is still facing challenges.
The only way out of this is to pay heed to the warnings by responsible organizations like FTC (Federal Trade Commission) and DSA (Direct Selling Association) as they know the industry better. We at Epixel consider it our responsibility to wipe out the ignorance and help people to identify between the real and fake opportunities in the industry. We are starting a campaign to let the world know that "MLM isn't pyramid" and to clearly state the difference between the two. Educating people to come out of their ignorance will help the industry, in the long run, is what we believe. We understand that we are just a minute drop in this mighty ocean. But we thought let's begin in our way because it's these tiny drops that make the mighty ocean. In Julia Carney's "Little Things", she says, "Thus the little minutes, Humble though they be, Make the mighty ages / Of eternity."
It's as simple as that. If you wish to make a change, be the change. We have started doing it our way, but together we can do better. So let's unite our efforts to revive the industry, to make it better for the community who believe in it!!!