What is your customer thinking right now? What are they going to think tomorrow, the day after, and in the days yet to come?
If you're thinking 'How does that matter?' then it's time for you to take the turn.
"Why?"
In 2020, when organizations were looming in a hapless and hopeless year of uncertainty, it occurred to them that, what would help them sail away through the economic catastrophe, will be "customers". Though not a novel concept, meeting customer expectations by investing, tracking, and measuring every detail of customer loyalty advocates your brand identity.
Yes, you heard me right. I said 'loyalty' not 'satisfaction'.
Customer satisfaction and loyalty are concepts in contrast. Well, let me explain. Customer satisfaction is what the customer expresses through surveys or votings on a numerical scale whereas customer loyalty is a set of behaviors, trends, or attitudes a customer exhibits over a brand by making repeat purchases or choosing that one brand among a band of many.
"How to achieve customer loyalty?"
Concentrate on a customer-centric culture. Just as a one-word answer as it may sound, the concept runs deeper in the veins of your business.
What is customer-centricity?
An inherent business culture that had been making its rounds, revolutionizing industries, since time immemorial. Rather than calling it a 'strategy', I would like to consider it as a 'culture' of placing your customers at the center of everything you do. Whether a product manufacturer or a service provider, knowing your customer needs, even before they realize, will serve as the tipping point of your success. Building the culture would need you to focus on the way your organizational resources are attending to your customers.
Customer-centricity should be about delivering value for customers that will eventually create value for the company.
– Robert G. Thompson
Age-old tradition of customer-centricity in direct selling
Direct selling is one of those business models that understood the concept and gave due weightage at the very beginning itself. Countryside selling, door-to-door sales, home parties, and multilevel marketing, are all customer-focused marketing models. Getting to the customer doorsteps delivering products and services kick-started customer-centricity in direct selling. A recent study cited that reaching out to the customer in person was recognized as one of the contributing factors to the positive attitude of consumers towards direct selling.
How is the industry implementing the strategy?
Being a customer-centric model since the beginning, the companies have been working on enhancing the traditional business model giving a new definition to customer-centricity in 2021. When the traditional system focused on delivering goods and services on the doorsteps and in-person sales, the modern blend with remote working culture breeds into engaging and retaining customers in the digital space virtually. Personalized services helped distributors acquire long-term customers turning them into brand advocates or maybe in the long run even distributors.
Direct selling companies are envisioning a customer-exclusive culture in 2021 laying off the existing conventional systems, bringing in fresh experience for customers in addressing their issues by understanding and analyzing their shopping behaviors during the course of the pandemic. Direct selling organizations through the pandemic era had kept a close watch over their customers and have made rapid progressions in devising strategies to refurbish the loyalty and trust customers had invested in them through loyalty programs, rewards, premium services adding to a highly personalized buying experience. Direct selling companies and associated organizations worked collectively to infuse customer-centricity in the industry while at the same time devising resourceful ways to boost distributor engagement. Apparently they are the ones who bring in new customers.
Direct Selling News understood the gravity of the situation and launched its Customer-Centric Recognition program as a part of its obligatory effort to make direct selling companies realize the importance of being customer-centric. The program recognized companies on a 'Customer-to-Distributor' ratio in the Gold and Platinum categories. This initiative by DSN is aimed at recognizing companies that follow a sustainable customer-centric future for the industry.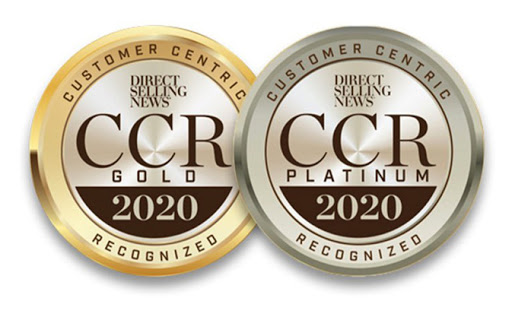 DSSRC took its customer-centric efforts down a new road to guide direct selling companies and its salesforce through strict regulatory and legal standards. The guidance issued establishes the ethical standards an organization's salesforce must follow in the course of marketing and selling its products. It intends to protect consumers against bogus earnings claims that drive them into huge financial loss.
Government regulatory agencies also joined the march underlining consumer protection and creating empathy for consumers. FTC whose primary objective itself is the protection of consumer rights kept a close watch on companies who went off the legal track. Policing and penalizing the companies kept organizations such as FTC, SEC, and other state-level agencies quite busy in the pandemic setting. This helped the industry dust off the unsolicited allegations brought about by the workforce thus helping in refining the direct selling industry to a customer-centric model.
Technology drive in customer-centric direct selling
Technology is the crystal ball that predicts the future of businesses. With the advent of Artificial Intelligence (AI) and Business Intelligence (BI) stirred by the data revolution, tarot card prophecies changed into logical data science predictions that helped companies craft their way into a customer-centric future. Analyzing and segmenting customer data has hit the mark in developing 'close to the customer' strategies and product development techniques. Machine learning powered by AI can synthesize customer data into actionable insights and companies work on these to provide their customers with an incredible shopping experience.
1. Service personalization
Providing personalized product recommendations and a smooth shopping experience by analyzing customer behavior and preferences will make customers feel more connected to the brand.
2. Analyzing the ratio of Customer LifeTime Value (CLTV) to Customer Acquisition Cost (CAC)
CLTV is the revenue a customer contributes to the company during their term in the company and CAC is the money spent by the company in acquiring a new customer. The ratio calculation lets companies analyze customer profitability consequently deciding on how much is too much for a customer.
3. Customer sentiment analysis
Bots powered by AI and natural language processing have got it down to the roots of the language to analyze sentiments word by word in customer responses and reviews.
4. Customer engagement and loyalty
Measuring customer loyalty is done through a variety of metrics such as Net Promoter Score, Repurchase ratio, Upsell ratio, etc. Customer engagement depends on the time the customer spends on your website or company, frequency of the visit, and actions the user takes on their course.
Customers have shifted their shopping trends to mobile commerce, e-commerce, and social media. With an increasing number of customers moving online and adopting multichannel shopping techniques, being customer-centric means shifting with them, knowing them, and being with them. What the COO of Shopify said fits right into the context, "Multichannel is not a strategy. The strategy is to sell where your customers are".
Customer-centricity is a voyage with no destination. How well you sail through determines whether you are on the course or off it. Tools help companies in optimizing and analyzing customer experience and behavior. True. But a customer-obsessed culture works better. Let technology accompany your strategy not the other way round. Technology can analyze your customer behavior and scan their preferences, but only you can hear them right! Because technology works on data and humans work on sentiments. Create the right blend to set the right atmosphere for your customers.
Senior Industry Research Analyst and Strategist