2022, What an eventful year it has been!
From gripping back to life after the pandemic even though we aren't completely out of it to staying alert for the looming inflation across the world, it has been a year of countless challenges. However, none of these challenges or hurdles are new to the direct selling industry and hence, in the year 2022, the industry saw many breakthrough innovations, technological advancements, and revenue high-lows.
For doyens and beginners, the year has been learning in more ways than one. What worked in the previous years seems impossible now and what was impossible once seems easy. From hybrid work culture and virtual onboarding which was quite unheard of pre-pandemic to reinventing business with avant-garde marketing techniques, the industry has seen it all in the past year.
JANUARY
Like every other year, the direct selling industry was all set for a fresh start. Innovations like metaverse, mobile commerce, quick commerce, etc took over, transforming direct selling businesses at many new levels. While artificial intelligence and allied technologies were in the beginning stages in the past year, we have reached a point where one could virtually try on, compare and experience a product or service through metaverse and other advanced AI inventions. Social commerce, which flourished across all walls, is expected to be valued at $1.2 trillion by the year 2025.
"The steady rise in time spent on social media reflects how essential these platforms are in our daily life. They're reshaping how people buy and sell, which provides platforms and brands with new opportunities for user experiences and revenue streams."
Robin Murdoch
Global Software & Platforms Industry Lead, Accenture
The World Federation of Direct Selling Association Chairman, Roger Barnett, announced that the industry sales for 2021 was $186.1 billion with over 128.2 million participants. The year saw a global growth of 1.5% year-over-year.
Leading direct selling brands which had their plans well-sketched way before they began to implement them right from the beginning of the year.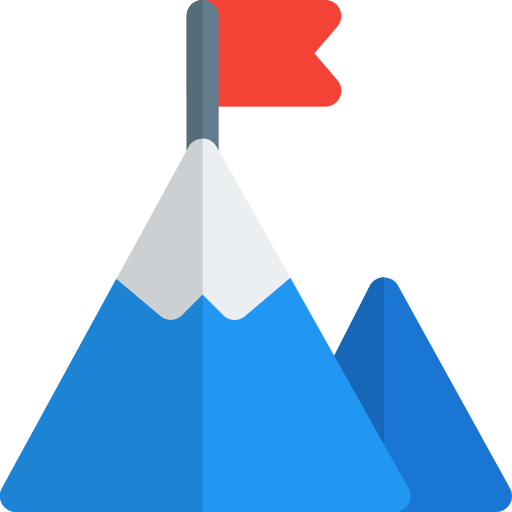 Milestones
Accenture (NYSE: ACN) in its new study found that the global social commerce industry which is at $492 billion currently is projected to grow up to $1.2 trillion by 2025 which is thrice faster than traditional ecommerce.
Faberlic, a leading direct selling company in the healthcare sector having over 1,000,000 distributors, 10 million customers, and operations in over 44 countries launched its operations in the United States.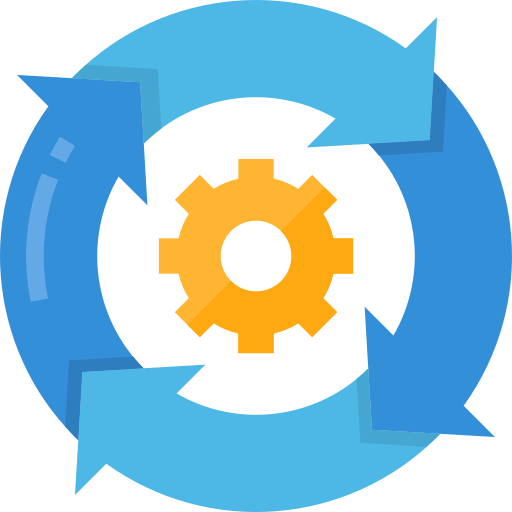 Essential Impact
Health care expert BEMER developed a BEMER device that can improve human circulation for a better supply of oxygen, nutrients, and bodily disposal of wastes through Pulsed electromagnetic field therapy (PEMF). The device can stimulate micro-blood vessels in the body which are the root cause of major health issues that one might face in their life.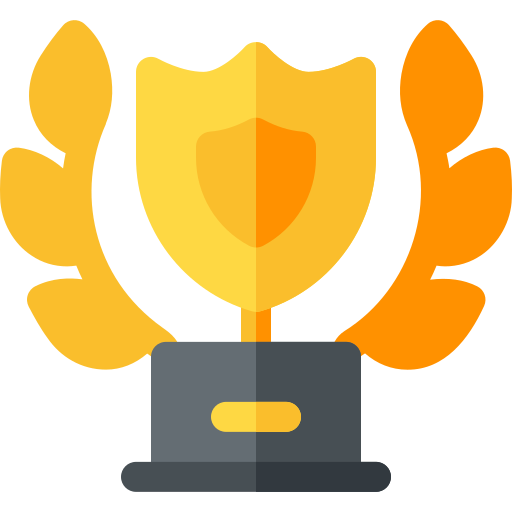 Achievements
Tupperware was recognized as one of the Most Responsible Companies in America.
As a part of its relief program, Nu Skin provided meals for 750 million people.
eXp World Holdings held a position in Deloitte's list of fastest-growing companies in North America.
In other news, Gene Hughes, one of the direct selling veterans, and the co-founder of Nature's Sunshine passed away at the age of 91. Hughes built a multi-million global enterprise that has set foot in almost every country and envisioned the growth and development of the brand at many levels.
FEBRUARY
A month flew by and the industry was already making waves in its ways. While maven brands aimed many steps further and framed brand progress by covering all aspects of the brand growth, novice brands picked one step at a time carefully trying not to negatively create a post-pandemic impact on their respective brands.
In the Spotlight
Direct Selling News announced its prestigious DSN CCR (Customer-Centric Recognition program) awards to acknowledge various direct selling companies that strive to improve customer-centricity in the industry. Based on each brand's strategies to retain customers, the awards are classified into Platinum and Gold categories.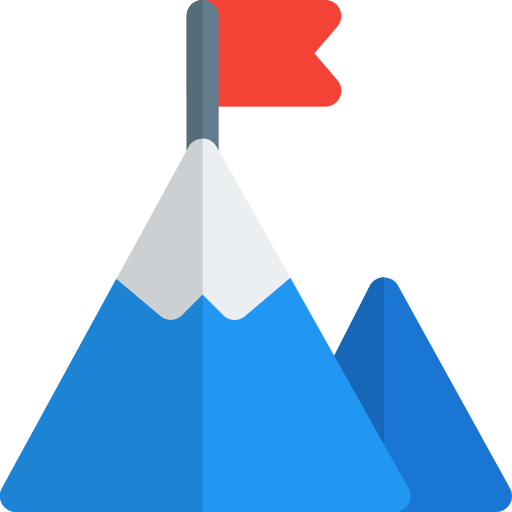 Milestones
Mary Kay's Suite 13, a virtual experience platform for customers was the viral, talk-of-the-town innovation that got all heads turned in the previous year. They also launched Mirror Me, an augmented reality makeover platform and Skin Analyzer App in early February that analyzes customers' faces to deliver a personalized skincare routine were pathbreaking innovations to deliver the best customer experience in the industry.
With the fourth quarter revenue reports coming out, the majority of the companies showcased a revenue high compared to staggered growth in the previous years. Leading brands like eXp Realty, PM-International, OPTAVIA, Scentsy, Betterware de Mexico, Herbalife, etc recorded higher revenue growth by restoring their strategies and innovative marketing techniques.
Younger brands like Red Aspen, Body Shop at Home, and Qui Ari also saw their sales and revenue reaching the top in the fourth quarter which was a great way to stay encouraged throughout the year 2022.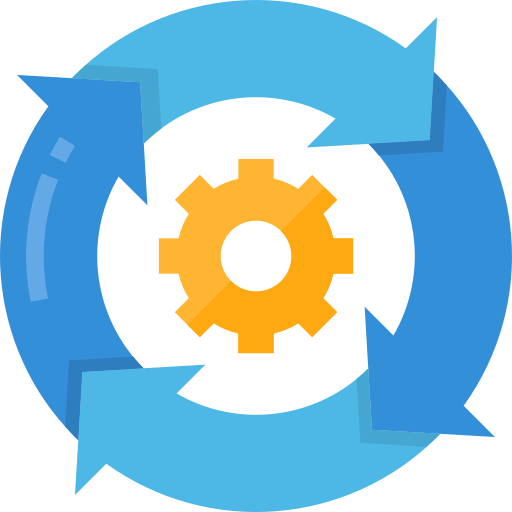 Essential Impact
QuiAri, a newcomer in the industry that was launched in the year 2019 developed nutritional products from maqui berry to help keep an eye on one's weight, and diabetic levels and support the body with its rich antibacterial and antioxidant properties.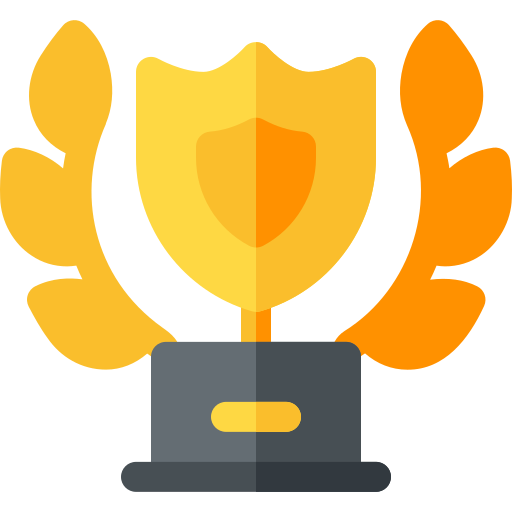 Achievements
Better de Mexico acquired 100% of JAFRA's operations within the U.S. and Mexico to spread its wings in North America. The acquisition was worth $255 million.
IDShield, a division of Legal Shield won the U.S News & World Report's accolade for one of the Best Identity Theft Protection Services of 2022.
Medifast was honored by FORTUNE magazine as one of the fastest growing companies of 2021.
eXp World Holdings announced a 110% increase in their revenue from their fourth-quarter reports. eXp Realty had an agent roster increase of 69% in the year 2021.
"The next generation has a different relationship with technology; a different approach to problem-solving; and a different set of social causes and missions that our research has shown is also relevant to other generations. Adding younger generations of talent to executive meetings and including their voices is the key way to harness that unique viewpoint."
Jason Darsey
Generational Research Expert
MARCH
While the fourth quarter revenue reports came in as a breather, quarter one also seemed positive which helped the top brands keep up their momentum and others to fuel up to do better. But at the same time, the Ukraine war has started creating a huge impact on the global market.
In the Spotlight
The major news that broke out in the month of March was the Federal Trade Commission's (FTC) Advanced Notice for Proposed Rulemaking (ANPR) to challenge misleading and unfair earning claims. Consumers often fall prey to bogus money-making claims and losing quite a lot of money has been a cause of concern and worry for people to enter into the business. FTC has been keen on taking stringent actions against mentoring schemes, multi-level marketing companies, work-from-home, e-commerce, or other business opportunity scams, employers, and job scams that lure customers and entrap them in massive debts. ANPR is an added measure to protect consumers and their hard-earned money.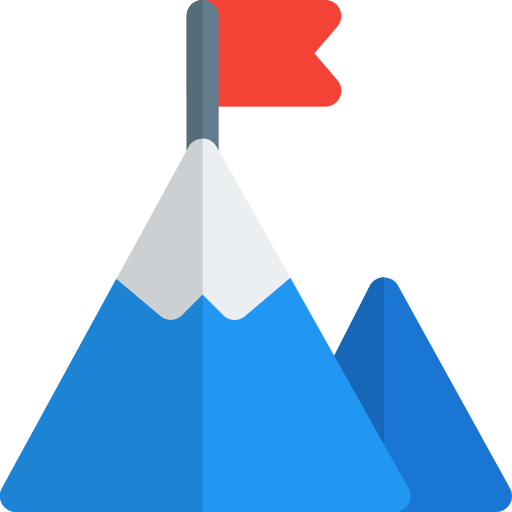 Milestones
Herbalife Nutrition, Mary Kay, Nu Skin Enterprises, Scentsy, and Melaleuca made it to Forbes' 2022 list of America's best midsize employers list.
Frost & Sullivan honored Amway for its use of competitive intelligence with the 2021 Competitive Strategy Leadership Award for their intelligent home water treatment system.
March was a month that saw direct selling companies across the world irrespective of their revenue size or overall strength supporting Ukraine in every possible way. While 4Life supported orphans in Ukraine during the wartime, Young Living in its statement declared that 'the company unequivocally stands with Ukraine and condemns the war'. Through Young Living Foundation, the company also joined hands with NGOs in Ukraine to support families that were displaced due to war and made donations of up to $100,000.
Nu Skin in its bold statement declared that they are suspending all business operations in Russia with immediate effect.
Natura &Co delayed its listing on the New York Stock Exchange in light of the Ukraine War and the chances of volatile, ascending rates in the global equity markets.
Mary Kay Inc. and the Arbor Day Foundation together during their long-standing collaboration have planted as many as 1.2 million trees. Through this project, the brand announced that it has sequestered 1,018,021 metric tons of CO2 until March and 4,236 tons of air pollutants have been removed. The project also helped with avoiding runoff of 81,902,445 gallons of water, which is equivalent to providing clean water for 930,710 people.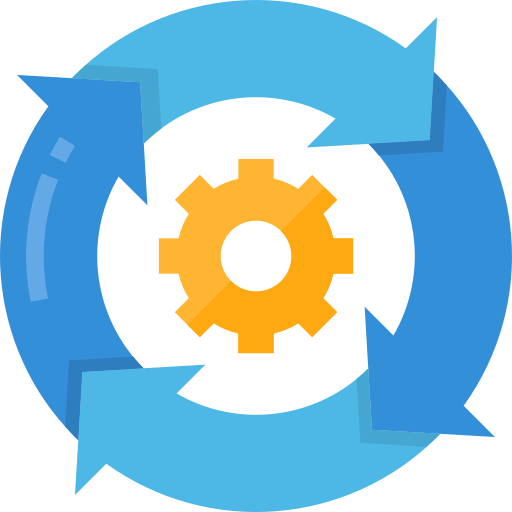 Essential Impact
Rodan + Fields, the network marketing skincare brand turns 15 years old in the business. The brand made a wave in the industry with its dermatologists inspired, clinically proven products that are 100% result oriented. Simplicity is the brand motto and on its 15th anniversary, the brand R+F is aiming at transforming the distributor and customer experience and thus become the fastest growing billion dollar plus direct seller on the planet.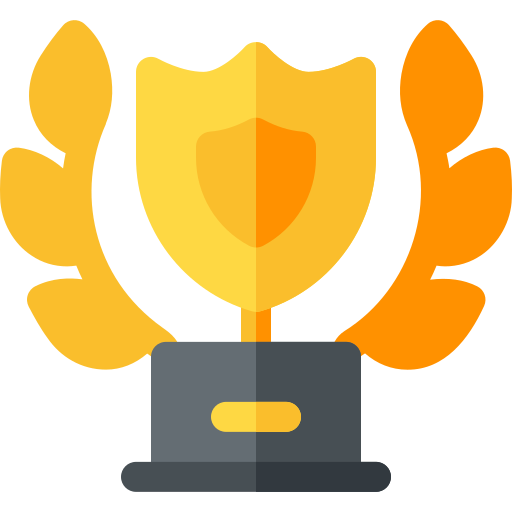 Achievements
With operations in 20 markets and over 77,000 agents located around the world, eXp Realty expanded its real estate brokerage operations to Greece. The brand is also making efforts to reduce carbon footprints and make the real estate business a more sustainable and profitable platform.
Apart from focusing on targets and achievements, March was a trying month that got the direct selling fraternity together from across the globe to stand in solidarity with Ukraine and take part in relief efforts. The sense of community, togetherness, and having each other's back is the most wonderful thing about direct selling businesses which work around human emotions and interactions.
"With increased labor shortages and inflation, we have evaluated and reevaluated our salary structures and pay philosophies to ensure we're offering competitive pay and compensation packages. We have gotten creative with flexible schedules and out-of-the-box strategies to balance where and how people work in all areas of our business, and we offer an incredible number of perks for employees."
Dan Orchard
President and Interim CEO, Scentsy
APRIL
With the Russia-Ukraine war continuing and other nations doing their best to stop the situation of uncertainty and fear, the direct selling industry still found its way to push through in confidence to the second quarter of the year.
In the Spotlight
The direct selling Oscars or the prestigious DSN Global 100 list was announced in early April. The hybrid event saw massive participation of distinguished direct selling executives, employees, and distributors from across the globe. At the event, DSN also announced Bravo awards, Best Places to Work, and Lifetime Achievement Award to appreciate the outstanding achievements of various direct selling individuals and companies.
Direct Selling Companies in the 2022 DSN Global 100 list
Amway
Natura & Co
Herbalife
Vorwerk
eXp Realty
Coway
Primerica
Nu Skin
PM-International
Atomy
Tupperware
Medifast / OPTAVIA
Oriflame
USANA
Telecom Plus
Ambit
Scentsy
Belcorp
Beachbody
POLA
Prüvit
Omnilife
RIMAN KOREA CO
LegalShield
Plexus Worldwide
MIKI
Betterware Mexico
Farmasi
Nature's Sunshine
New Image International
Hy Cite Enterprises
Faberlic
LR Health & Beauty Systems GmbH
For Days
Best World Lifestyle
Princess House
Pro-Partners
Vestige Marketing
Grupo Hinode
Noevir
Naturally Plus
LifeVantage
Immunotec
APL Go
BearCereju
ASEA
Giffarine
Menard
KK Assuran
Mannatech
Xyngular
Zinzino
MARUKO
DIANA
Usborne Books & More
NARIS
Charle
inCruises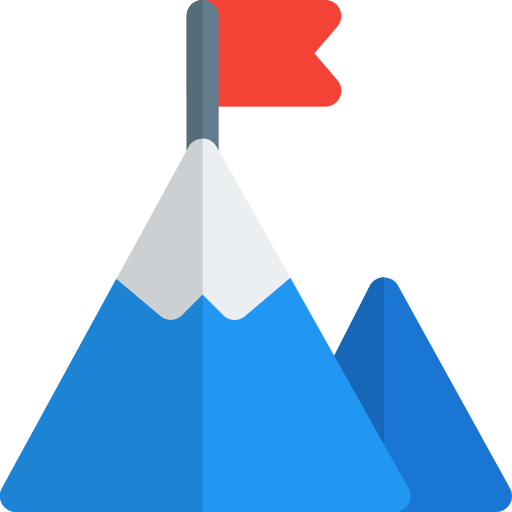 Milestones
eXp World Holdings, through its immersive technology vertical Virbela developed a metaverse campus to deliver a more curated experience for its employees. Through the technology, eXp lets its distributors have digital copies of actual physical spaces and create branded experiences and an avatar system with a large number of customization options to rightly represent each distributor. The platform is also expected to be more flexible and controllable with a grid layout. With Zoom integration, the platform lets distributors connect to a meeting from any part of the world through any device.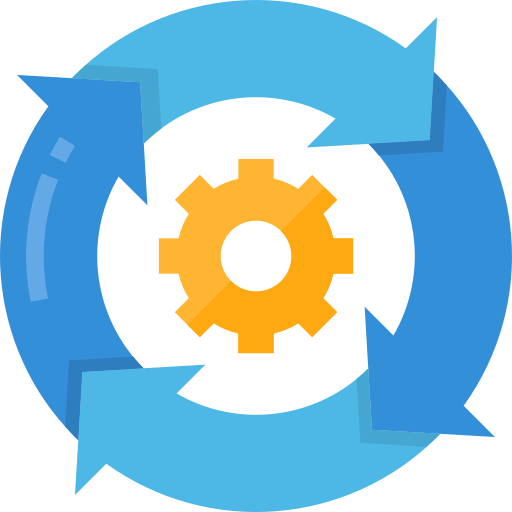 Essential Impact
After two decades of its operations, It Works, a direct selling beauty, nutrition, and personal care brand aim to provide holistic well-being for its patrons through its new and expanded range of products covering energy, nutrition, beauty, and weight management products. The founders of the brand Mark and Cindy Pentecost are eminent direct selling icons who behold clear ethics and values with their business. Beyond sales and revenue It Works primarily focuses on the lives it has changed through the business.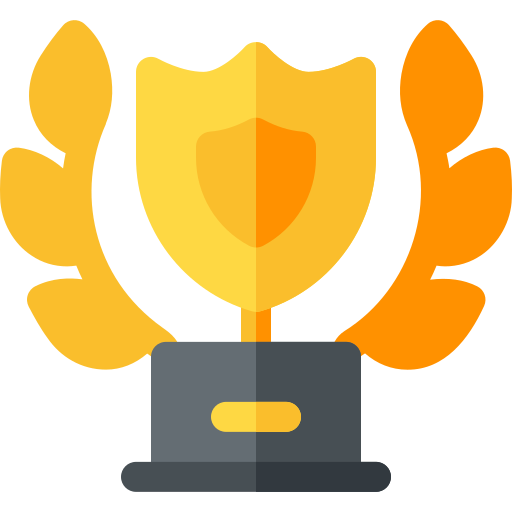 Achievements
Infinitus launched its range of healthy food products through its new brand Relax Raise. The new brand intends to bring health-oriented functional foods and snacks into the market, offering lean ingredients and nutritious ready-to-eat solutions. The products are primarily aimed at the younger generation who in their fast-paced lives often skip meals thus leading to a lot of health issues.
Le-Vel, the direct selling doyen brand, made a record launch of nine products along with a new product category. Its newest THRIVE range of products has gummies to alkaline fusion water giving instant energy and nutrition.
MONAT Global through its partnership with Alpine Supply Chain Solutions revamped its distribution process. The new processes are
In-line scales to make sure the right quantities and products are picked in each order.
Auto-print and apply stations to increase order processing speed and accuracy.
Auto carton erectors to eliminate the need for forming and taping cartons.
Pick-to-light system to improve picking productivity from 80 to 120 lines per hour.
With favorable first-quarter sales figures coming in, USANA reported $273 million in sales which is an 11% increase in their net sales compared to 2021.
"Ours is a safe, encouraging, and diverse environment where human beings are empowered to grow and thrive. Here, we don't just look out for each other; we believe in one another. We aren't just a company; we are a family. We celebrate, have fun, and make memories together. People are at the heart of all that we do, and we do it for our families and a brighter future."
Blair Cremeens
Director of Marketing, Total Life Changes
MAY
First quarter sales of 2022 were a mixed bag of profit and loss for most of the direct selling brands. While some saw a steady increase in their sales figures, some witnessed a steep fall and others stayed flat.
In the Spotlight
As much as we talk about women's empowerment and freedom, one thing that is often ignored is women's financial empowerment. LimeLife by Alcone, a direct selling skincare, and cosmetics brand is focusing on redesigning its compensation and incentive plans to help women raise their confidence and earnings. How thoughtful, right? The brand on its journey to becoming a billion-dollar global brand is making conscious efforts to create professional opportunities for women to rise and succeed.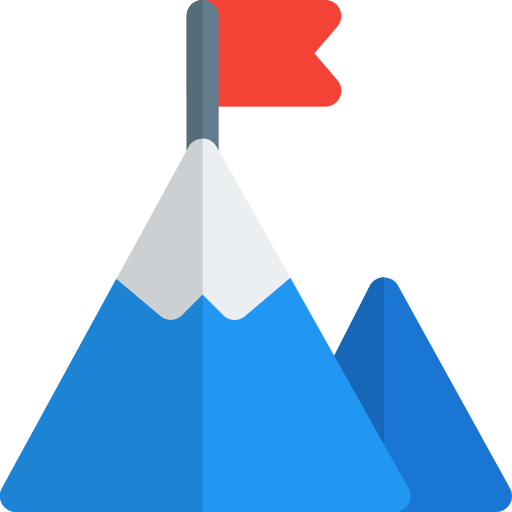 Milestones
Modere for three times in a row made it to the list of the top 50 Fastest Women-Owned/Led Companies. In the past, it has been #3, #1, and this time in the #4 position. Modere focuses on a 360-degree approach toward its employees, distributors, and customers, delivering quality products backed by science and outstanding customer experience.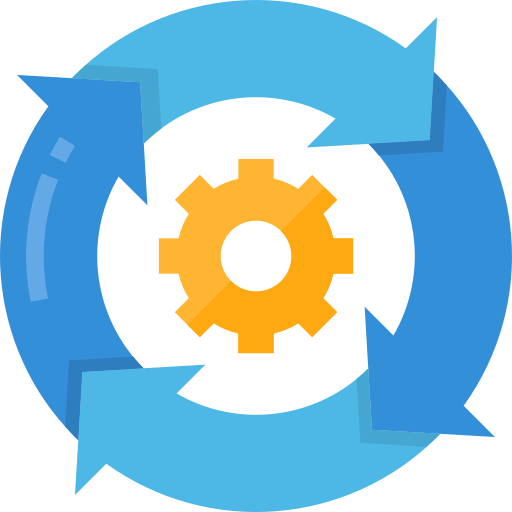 Essential Impact
With the pandemic, we have learned many lessons. We were forced to adapt some while others are here to stay and bring in more benefits to the business in more ways than one. Virtual conferences were one such thing that came into existence during the pandemic period. The direct selling industry is mostly about meet and greets, one on one meetings and most importantly distributor meets. Through various online platforms, we got to do them virtually.
Now, it seems like the most effective way to get in touch with your customers and distributors without having to travel to destinations, which can cut the cost massively and, most importantly, reduce carbon footprint by a whopping 94% and energy use by 90%. What a marvelous impact going 'digital' is having on our industry, isn't it? A study released in early May by the University of Michigan also says the same. Companies big and small have integrated the virtual conferencing system into their business to effectively communicate with their teams across the world and make quick actions to perform business efficiently.
In yet another impactful study that came out in the year 2022 by Oracle and CRM Essentials stated that social media influencers are a trusted source of information for customers who are looking at making a purchase or are looking for opinions for reference. While only 13% of the respondents said that they discover products through conventional television ads, as much as 80% of the respondents said that they trust responses made on social media platforms. Influencer marketing proved to be a stellar strategy that most of the direct selling companies adopted in the year 2022.
"Social media platforms are becoming more than just social platforms, they are becoming commercial platforms with the rise of influencer and affiliate markets. We have always believed in the power of word-of-mouth marketing going all the way back to the beginning of the company. By taking advantage of the macro trend in influencer and affiliate marketing, as well as the shift from retail commerce to e-commerce and now to social commerce, we believe that our go-to-market strategy becomes significantly more powerful. "
Ryan Napierski
CEO, Nu Skin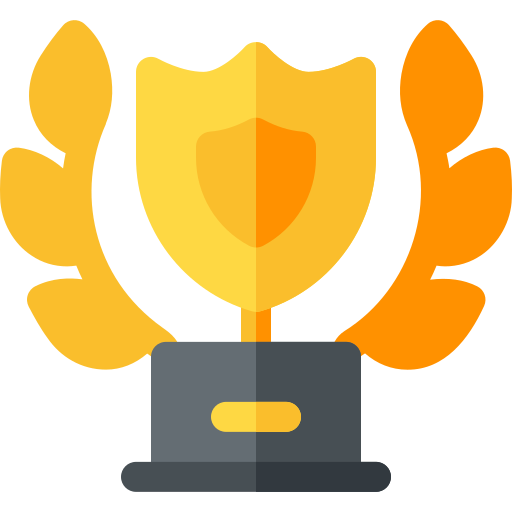 Achievements
Herbalife was selected to be included in the Forbes list of America's Best Employers for Diversity for the year 2022. The brand was within the top ten names and was chosen for its commitment to diversity and inclusion at its workplaces.
Just as we spoke about sustainability, Infinitus was honored for its sustainability-focused architecture of Infinitus Plaza, its headquarters in Guangzhou's new Baiyun Central Business District. The plaza was built with reduced usage of concrete and 25,000 tons of recycled materials and an extensive range of solar panels and other high-end technologies to reduce carbon emissions and keep the interiors cool.
JUNE
Half a year just flashed through already creating waves in the industry. What seemed like a hopeful and positive year turned out to be slow due to an unprecedented war and its impact on the global market. However, the direct selling industry can dust it off its shoulder and move forward.
"Direct selling has and will always be a people business, the more companies focus on how to understand and embrace people from every generation for their strengths and communication styles combined with diversity, equity, and inclusion efforts in their decision making and culture building, we believe significant shifts and evolution can happen."
Shelley Rojas
Publisher, and Chief Brand Officer for Direct Selling News
In the Spotlight
The Direct Selling Association's (DSA) Direct Selling Growth and Outlook Survey for the year 2021 showed an increase in direct selling retail sales by 6.4%. The industry recorded the highest-ever retail sales of $42.7 billion and the channel has served 44.6 million customers in total. The evident network growth according to the DSA President Joseph N. Mariano was due to "the impact that the channel has made in the local economies, its philanthropic contributions to communities across the country, and the demonstrated resilience of the business model representing the ongoing momentum for stable, sustainable growth."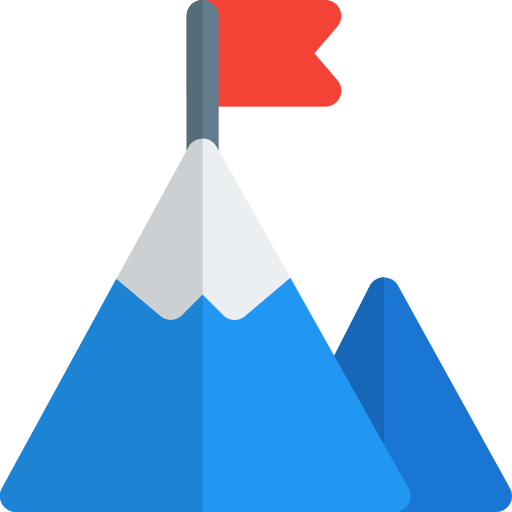 Milestones
Post-pandemic, industry trends have undergone a massive transformation. Medifast affirmed this through their study which found that COVID-19 has permanently altered how U.S adults prioritize their health. Out of 2000 respondents, 70% of them said that they give health priority in their life further to the impact COVID-19 has created in their lives.
As per the survey, nearly three in five U.S. adults have dieted at least once in their lifetime to help them feel good physically (50%), lose weight (48%), boost their energy and immune systems (47%), and feel good mentally (47%). Only 28% of those dieters using a traditional diet method say it lasted, and 79% were likely to go back to their previous eating behaviors after giving up.
The number of health, wellness, personal care, fitness, and nutrition products, and subcategories that have arisen in the industry is unbelievable. Like many other lessons learned in the harder way during the pandemic, the importance of prioritizing health would have undoubtedly been the most significant.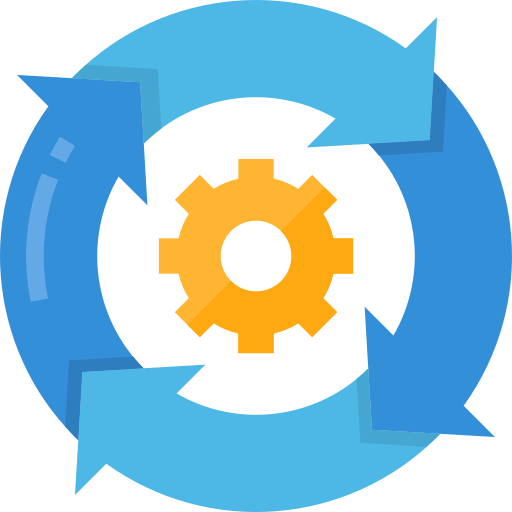 Essential Impact
Needless to say the impact the annual DSA Engage has in the channel, the 2022 DSA Engage: Conversion Immersion held in Boca Raton, Florida created quite a wave. It educated the fraternity on technologies that are transforming organizations, innovations that are challenging, and the need to adapt knowledge to ensure continued growth and prosperity.
Industry veterans and best-selling authors handled sessions on tools and psychological insights to help brands connect with their prospects, distributors, and customers in meaningful ways and how metaverse and NFTs could redefine the direct selling future.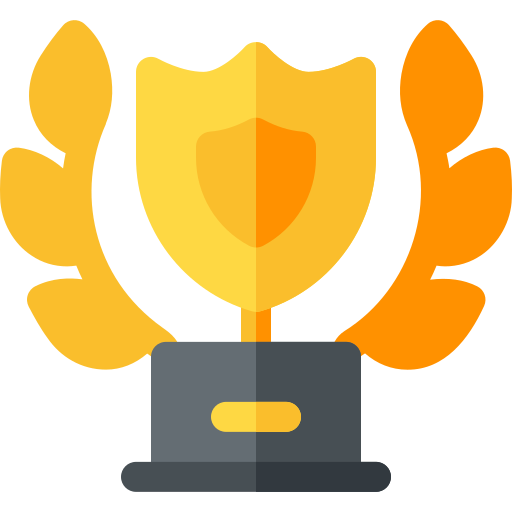 Achievements
Coway announced its quarter one revenue of $730 million which was a 5.6% year-over-year increase. Coway had expanded NOBLE, its premium design appliance line and it has reflected in the brand's growth despite wavering market conditions.
inCruises achieved the 1 million member milestone through the subscription model. The brand could entice members from 194 countries through the subscription travel club model of which a major lot are youngsters.
Shaklee was honored with the Trusted Brand Award in Malaysia by Reader's Digest in the vitamins and health supplements category.
JULY
The second quarter also went by in a flash with most brands facing a stagnancy with their sales and revenue. The looming chances of stagflation, a cocktail mix of high inflation and economic stagnation, were also causing concerns to brands under all categories.
In the Spotlight
Amway, the direct selling giant with a 63-year-old history declared that they are winding up their operations in Russia. Amway in its statement announced that it has tried every opportunity to retain its operations in Russia, but the economic, technological, organizational, and operational circumstances seem unfavorable. Amway had operated in the country for over 17 years and it was the first time that the brand has left any market.
Similarly, Young Living also declared that it is ending its operations in Russia owing to "complex and rapidly evolving circumstances in the region." The company suspended its promotional and operational activities in Russia in March and completely closed its operations in July.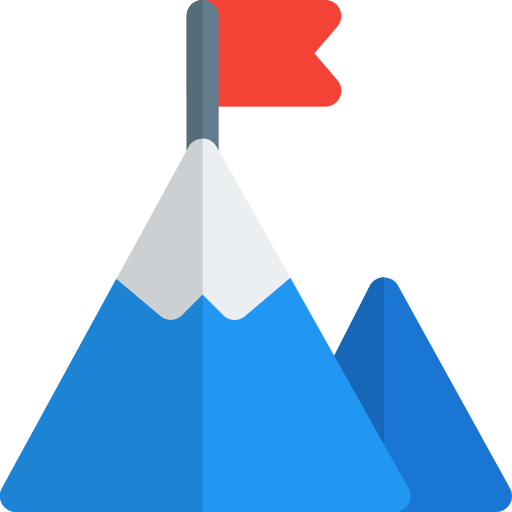 Milestones
Infinitus through its 2022 positive energy campaign for China's health food industry pushed for norm management protocols which could be a milestone to drive sales in the health food industry. Infinitus also asserted the need of creating sustainable growth for the health food sector and how norm management procedure enforcement could be done collectively to increase health awareness among the Chinese.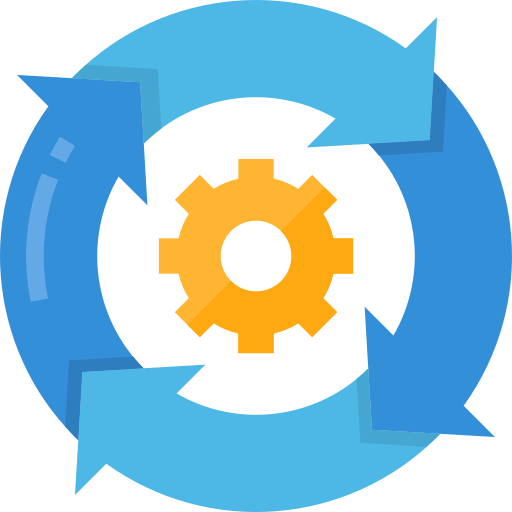 Essential Impact
The World Federation of Direct Selling Associations (WFDSA) released its annual report which showed global direct sales of $186.1 billion in 2021. Except for China, which saw a 1.5% increase, worldwide retail sales showed an increase of 3.3% year-over-year. The global direct selling sales force also saw a slight increase of 0.7% making the total number of independent distributors 128.2 million of which, 70 million are active members seeking a full-time or part-time career in direct sales.
The report also showed that male participation in direct selling increased to 30% from 26% in 2020 and the number of distributors participating full-time increased by 12%.
"It's vital that an organization have honest and open conversations about how the company positions the founder. From the very beginning, the role and voice of the founder should be something that's used strategically. If the Founder/CEO believes they are always right and doesn't want to listen to others…that is a lonely road. Hubris is a terrible but far too common cause of the corporate decline."
Jason Camper
Founder and CEO, Le-Vel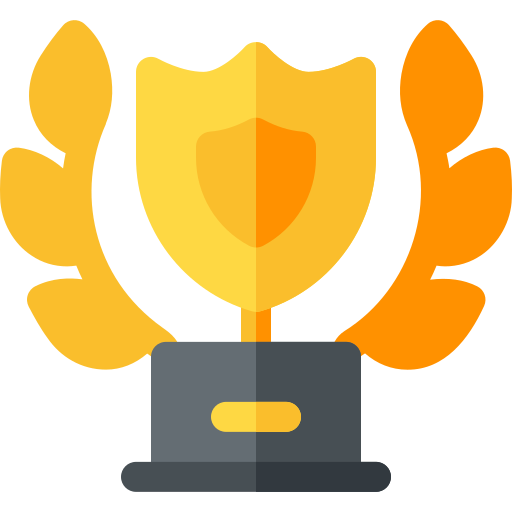 Achievements
Coway Co., Ltd earned "AA" in the 2022 MSCI ESG Ratings. The AA rating makes Coway a "leader" in its commitment to environmental, social, and governance (ESG) risks and opportunities. Coway's sustainability efforts have reduced 104.4 tons of GHG emissions thus generating renewable solar energy. MSCI is an organization that provides critical decision support tools and services.
doTERRA as a part of its global expansion announced its opening in India making it the central hub of the brand's operations in the whole of South Asia.
New Image Group with its "extensive due diligence" acquired Nutrimetics, the skincare, and cosmetics vertical of Tupperware Brands Corporation.
AUGUST
With leading companies closing down their operations in various markets, August remained a question mark. It added fuel to the fire with more brands altering their operations in specific regions and laying off employees to cope with the slow market and its repercussions on the overall brand growth.
In the Spotlight
McKinsey in its latest study stated that Americans are ready to adapt to Metaverse, which is a fusion of virtual reality, artificial reality, and mixed reality. Metaverse is beyond technology and it can positively encourage customers giving them convenience, enough opportunities to stay connected, and needless to say entertainment. The study was a booster for brands to integrate metaverse into their strategies to improve customer experience and drive purchase and engagement.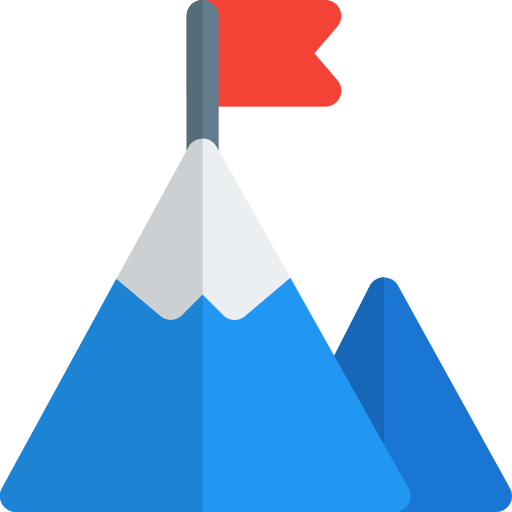 Milestones
Mary Kay in collaboration with UNDP China and other women's development organizations in China helped improve the lives of rural women and thus alleviate poverty. It is indeed a beautiful thing to let others grow as you grow and especially when it is by lending hands to underprivileged communities, it is sure to improve the brand's credibility and identity. We live in an era where brands that are kind and empathetic are respected by customers. Such philanthropic or value-adding initiatives are sure to increase Mary Kay's advocacy manifolds.
"Our industry is not the same as it was when I started 27 years ago. It has changed significantly within even the past few years, we must think differently and embrace a digital, omni world. From scratch, we built our proprietary platform, complete with custom digital tools, a back office, and a commission engine that is ever-evolving and tailored to the needs of our business. This has allowed us to not only survive a global pandemic but thrive by providing a new experience for our customers and brand partners."
Melissa Thompson
Founder and CEO, Bellame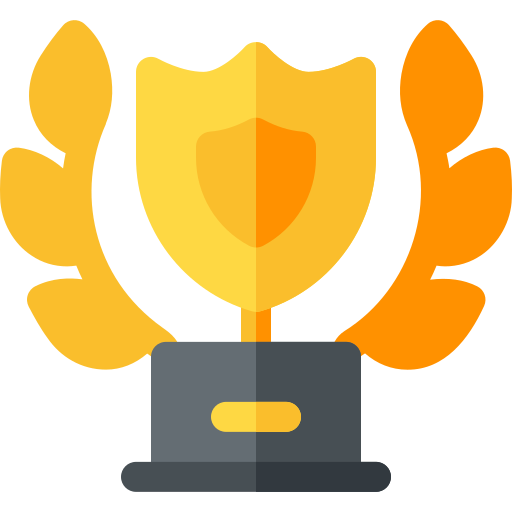 Achievements
Kyani's philanthropic wing Kyani Caring Hands was honored by the Mexican Government for its continued efforts to provide nutrition, sanitation, and education to children in the region. Kyani has also joined hands with various NGOs to provide higher education for children through virtual platforms cost-effectively.
USANA Philippines was honored with three regional awards Asia Responsible Enterprise Award (AREA) for its sustainable and responsible entrepreneurship, Best Companies to Work for in Asia Awards, an award for its outstanding human resource practices with a high level of employee engagement and excellent workplace culture.
SEPTEMBER
The third quarter has also ended and the industry made every effort to keep its sales and revenue figures up. Nonetheless, quarter two results were the other way around showing a slight to steep fall in the sales of leading brands like Nature's Sunshine, Coway, LR Global Holding, Mannatech, etc. With each passing month, companies made conscious efforts to understand what went wrong and how to tackle situations amidst changing trends and customer attitudes.
In the Spotlight
The Federal Trade Commission announced that it is building policies for companies that are taking advantage of gig workers. The policy underlined "misrepresentation, such as a company's promise of independence while also tightly prescribing and controlling a worker's tasks; diminished bargaining power, meaning little leverage to demand transparency; and concentrated markets, which reduce choices for workers, as areas of concern for gig workers."
FTC with its complete authority to formulate both competition and consumer protection laws in the gig economy warned that companies that violate protection laws "could be obligated to pay consumer redress and civil penalties and may be ordered to cease unlawful business practices."
Such stringent lawmaking by FTC has increased the general trustworthiness of direct selling businesses attracting more members into the industry.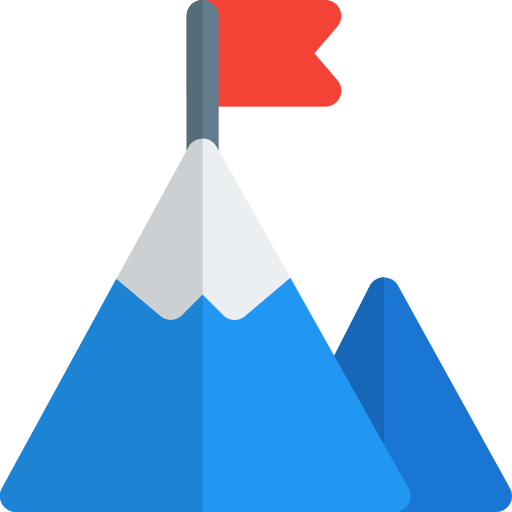 Milestones
Inc., a leading American business magazine released its annual list of the top 5000 fastest-growing private companies in America which are considered "the most successful in America". The list also saw direct selling companies under various ranks:
#595 - Beauty Society, with a growth rate of 1070% was found to be one of the fastest-growing direct selling companies in the magazine's list.
#788 - Red Aspen, one of the leading direct selling cosmetics companies made it to the list ranking among the top 15%.
#1391 - Bellame Beauty is a direct selling beauty and wellness company that had 463% growth.
#1496 - pawTree, specialty pet food, and supply company.
#1706 - Scout & Cellar, direct selling clean crafted wine company.
"The industry as a whole is very resilient and adaptive and has changed in terms of technology and technology use and was ready to grow even with all the challenges they were facing. Overall the industry is strong."
Garth Wyllie
WFDSA chair of the Association Services Committee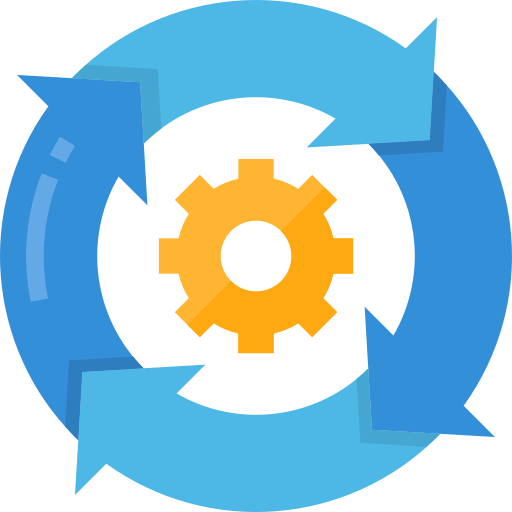 Essential Impact
A survey study released by CareerArc and Harris Poll showed how social media is impacting millennials and generation Z in finding new jobs and various career opportunities. The survey showed that 48% of millennials and generation Z have managed to find jobs through social media. 58% of young job seekers said that they search for hiring information and networking opportunities and get connected with prospective employers through social media platforms mainly TikTok and LinkedIn. At a time when youngsters are said to be wasting time on digital platforms. Look what social media can do. This could be a great opportunity for companies that are headhunting to expand their team.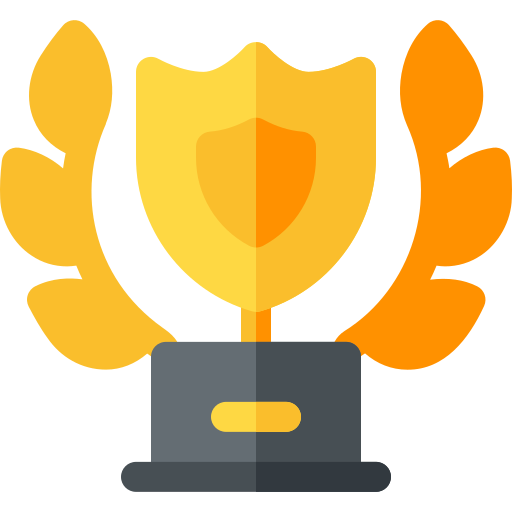 Achievements
Amway made investments with Holzapfel Effective Microbes (HEM), a startup company that aims at supporting people with incurable diseases related to microbiome dysfunction. Through this initiative, Amway aims at being at the forefront to provide innovative and personalized probiotic supplementation according to customer needs.
Scentsy made it to the Forbes list of America's Best Employers for Women. The list was made in association with Statista after surveying 50,000 Americans at companies with 1000 or more employees. Scentsy was chosen after considering key criteria like working conditions, diversity, parental leave, discrimination, and equal pay. 58% of Scentsy's employees, 42% of its leadership team, and 94% of its independent consultants are women. True women's power, indeed!
OCTOBER
The grinding continues. With not-so-favorable third-quarter sales statistics, companies found it hard to stay motivated. Direct selling companies fought new strategies to retain their businesses in every market and shut down where it did bad to the brand than good. Going retail and breaking the conventional direct selling models was a new trend that was rising.
In the Spotlight
Tupperware, the 76-year-old direct selling brand launched its iconic Tupperware range of products in Target stores. The brand that was operated through home party plan models made this giant shift to cope with the changing market trends and the need to go retail to beat tougher market competitions and keep up with the varying attitudes and purchase behaviors of a mix of generations.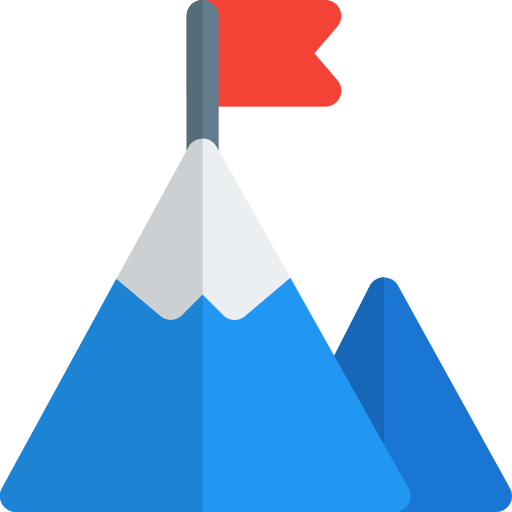 Milestones
At a time when discipline, transparency, and trust are hard to find with new-age brands, USANA, a leading direct selling health and wellness brand completes three decades in the industry with the aforesaid as their key principles. This has not only helped the brand gain steady growth over the years but also keeping up to customer expectations has gained them enough customer base and an outstanding brand image. Kevin Guest, a visionary par innovation and the guiding force of the brand believe in commitment, community, and integrity which has taken the brand all over the globe in 30 years!
As a part of its mission to improve its digital and social selling platforms, Amway signed an agreement with Bambuser, a software company specializing in interactive live video streaming. Amway aims at using Bambuser's prime product Live Video Shopping to get connected with their customers to revolutionize the live shopping experience through their website, mobile applications, and social media.
"Live Commerce is a useful digital tool for social selling and community building in the age of online shopping, One-to-Many, and One-to-One shopping is in-line with Amway's vision to make it easier for the Amway business owners to be successful."
Sharon Chen
Product Management, Connected Social Commerce Director, Amway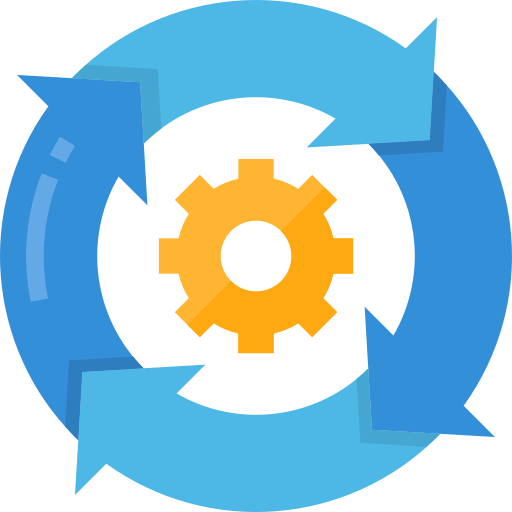 Essential Impact
Ellevest, an investment platform and financial literacy program for women in its latest Women's Financial Health Index reported that women have been impacted more by rising inflation than men. The gender pay gap was the obvious reason why inflation hit women hard leading to the lowest level of consumer confidence in five years.
According to the index, "only 14% of women reported feeling financially prepared for a recession, and two-thirds of women have reduced their spending because of inflation. Still, 75% of women are continuing to invest in their retirement portfolios, compared to 66% of men".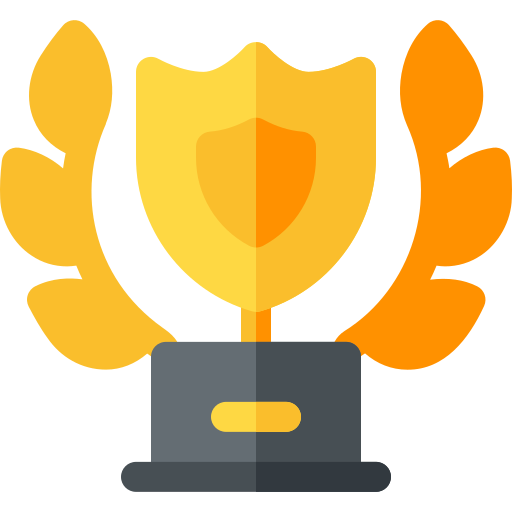 Achievements
Coway Co., Ltd. was honored with Good Design Awards hosted by the Japan Institute of Design Promotion for Coway's three iconic home appliance products, ice water purifier, humidifier, and air purifier. This was the 16th consecutive year that Coway was recognized with this award which shows its commitment to developing high-end technology products with convenience.
The UK Direct Selling Association in its UK DSA Conference 2022 honored Arbonne with the Sustainability Award for the conscious corporation. Arbonne is a certified B Corp that has made more efforts into creating an inclusive, sustainable economy by converting its offices across the globe with 100% renewable electricity infrastructure.
NOVEMBER
The direct selling industry was far ahead of its plans regarding technology, innovation, infrastructure, and even sustainability goals. Despite tough market conditions and fluctuating business scenarios, what got the channel pull through is its ability to face a situation as one through its human-centric approach.
In the Spotlight
The Federal Trade Commission (FTC) as per Section 5 of the FTC Act released a policy statement intending to increase enforcement of policing unfair practices and unfair methods of competition. In its new statement, FTC draws out the following as key highlights:
The conduct must be a method of competition that seeks to gain an advantage while avoiding competing on the merits and reducing competition in the market.
The conduct may be coercive, exploitative, collusive, abusive, deceptive, predatory, or involve the use of economic power of a similar nature.
The conduct must tend to negatively affect competitive conditions by reducing competition between rivals, limiting choice, or harming consumers.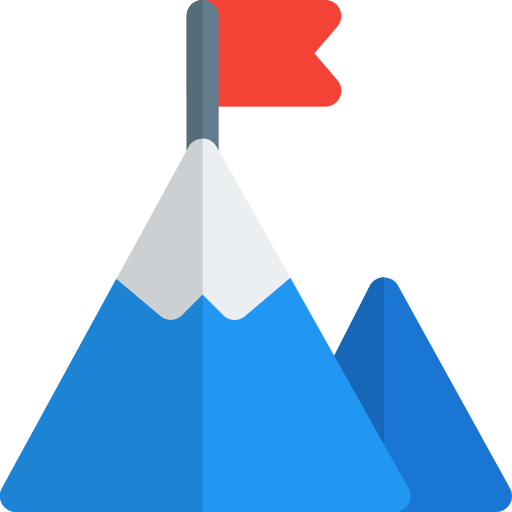 Milestones
Avon, in collaboration with Perfect Corp technology, launched an augmented reality makeup experience where customers could virtually try on Avon beauty products in nine of its international markets. Avon believes that this hyper-personalized and hyper-realistic technology could give their customers an out-of-the-box shopping experience.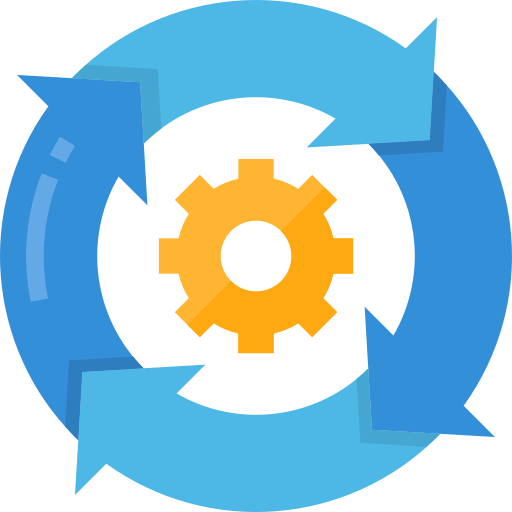 Essential Impact
A Talent LMS and Tapcheck study released in November showed that employees are desperately in need of financial advice not just for the compensation calculator but to ensure their future financial safety and well-being at a time when inflation is outpacing wage increases and cost of living is increasing day by day. According to the study, 78% of the employees said that they needed support from their employers for a safe financial future.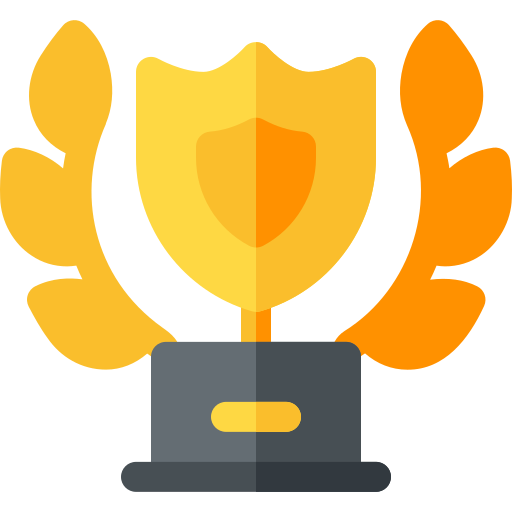 Achievements
As a part of its continued efforts to reinforce sustainability, Coway Co., Ltd. began constructing solar power plants in South Korea. The plant is capable of generating an annual capacity of 800 KWh reviving Coway's ESG initiatives that might create negative impacts on the environment.
Amway Philippines was identified as one of the best places to work in the Philippines by the Best Places to Work International Certification Program. The award was given for the company's dedication to maintaining an outstanding workplace culture.
"Socioeconomic factors in the United States prevent women who lack resources from participating and progressing in the workforce. True empowerment requires funding, and the funding dedicated to addressing this problem does not match the need. Currently, only 1.2% of philanthropic giving goes to women's issues. On top of that, government funding for women is variable and fails to address their most basic needs."
Hanieh Sigari
Qyral Founder on donating 1% of their profits to support women's issues
DECEMBER
The festive and holiday season is here and also the season of major market shifts and newer annual plans. The post-pandemic year gave the direct selling sector amazing opportunities to grip back to its pace. Despite various negative concerns, the industry has stood high creating some iconic examples all through the year.
In the Spotlight
The Direct Selling Association (DSA) filed comments with the United States Labor Department regarding the independent contractor classification. DSA stated that Notice of Proposed Rulemaking (NPRM) creates confusing standards for millions of direct sellers in the country and hence incorporating 26 USA § 3508 in a final rule could clarify the ruling for direct sellers.
According to the statement, "The standards and analysis in the United States Department of Labor NPRM could create uncertainty and does not recognize modern business practices of direct sellers. We hope the Department of Labor creates a standard in the final rule that will ensure clarity for millions of micro-entrepreneurs in the United States."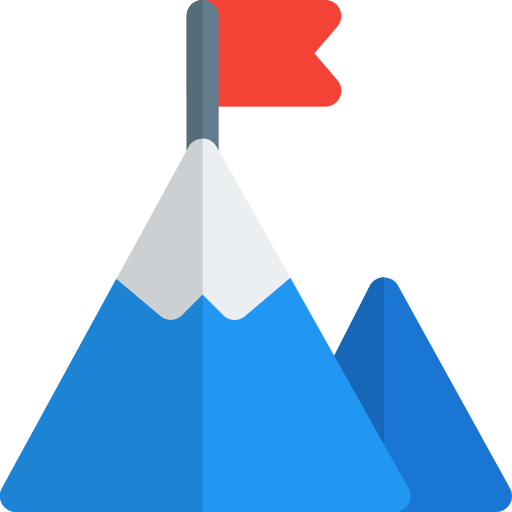 Milestones
The launch of the WhatsApp community is viewed as a breakthrough direct selling community-building tool. Being able to manage up to 5000 members in one community, send updates, make announcements, and control communities effectively are major features of the WhatsApp community that can for sure benefit the direct selling channel. In the days ahead, we are sure that WhatsApp will be an important tool through which brands can communicate and operate their business.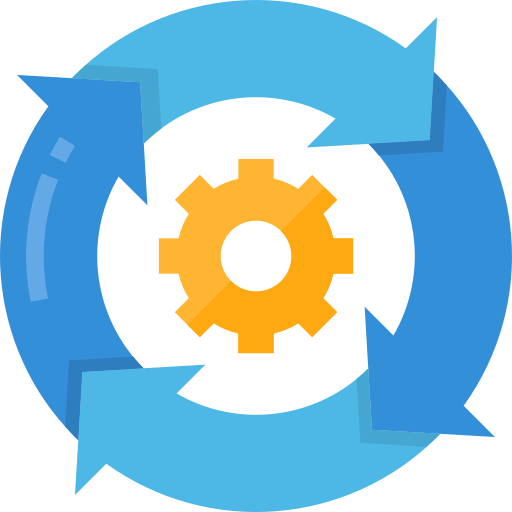 Essential Impact
Inflation is at our doorstep and we are keeping a tab on where to cut our expenses to stay steady when tougher times are upon us. But the same is not the case with Americans when it comes to their health. Medifast, the parent company of the direct selling organization OPTAVIA in its recent study states that 81% of U.S. adults have cut their spending in the last six months. Despite this, 70% of those surveyed said they "do not plan on letting their health and wellbeing falter." More than half (57%) plan to increase the amount of time they invest in their health and well-being in 2023.
With the pandemic showing us its most horrible face, it looks like people are by now aware and conscious of the need to take care of their health and wellness.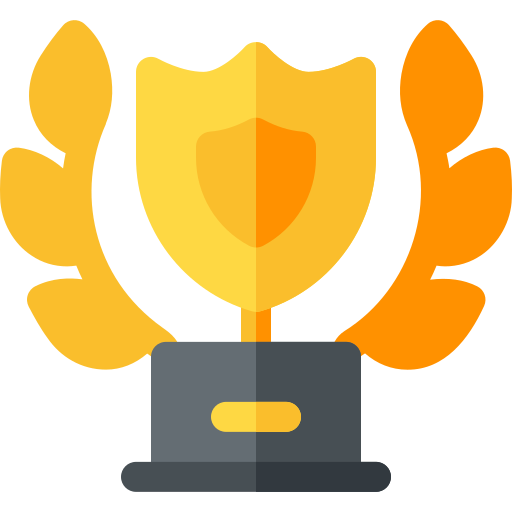 Achievements
Mannatech Incorporated announced that as a part of its expansion in the ASEAN region, it will be launching operations in Thailand beginning in the first quarter of 2023. The company is eyeing Thailand's population growth and its direct sales market opportunity, especially in the dietary supplement sector.
"Nothing can replace direct sales. The one-to-one relationship—the relationships distributors have with their friends, the people they know from church or school, the people they actually get to know on social media—that can never be replaced by brick-and-mortar companies."
Philippe Guerreau
President, SeneGence
Putting it together
2022 was a cocktail mix of trial and error, post-pandemic innovations and strategies, the urge to get back to one's knees, and being in constant fear of another pandemic wave and rising chances of inflation. Not just this year, but the direct selling sector has seen it all. Even when the regulations become stringent and retail sales forces play their cards to disrupt the model, the channel has stood with its head high foreseeing its magnificent future.
The channel isn't driven just by sales and figures but by the constant and collective efforts of eminent leaders, distributors, and customers who are spread across various demographics, ethnicity, culture, and language. More than any other year, 2022 saw direct selling flowing steadily to regional markets focusing on underprivileged households mainly women allowing them to learn, understand and operate at their own pace. The focus is also set on the younger generation allowing them to grow through self-learning.
Source/References: Direct Selling News, GlobeNewswire, DSA, WFDSA, The World of Direct Selling
Disclaimer: Epixel neither promotes nor supports any of the companies mentioned in this article nor their products or services. The facts published here are represented as reported in the direct selling industry. The facts don't reflect our priorities. The article was compiled based on available resources and does not represent special mentions or priorities to organizations, persons, or products.
Progressive Research Analyst and Content Strategist