Metaverse is slowly syncing into the daily lives of people, digital experiences are witnessing a transition from online to immersive to metaverse. While some think it a fad, it is evolving, exhibiting its power, transforming all realms of life with immersive digital experiences.
Metaverse offers immense possibilities for direct selling businesses to transform their brand experience yet the possibility is shrouded in skepticism. The McKinsey study "Probing reality and myth in the metaverse" was conducted to explore the thoughts and views of American consumers on the metaverse. The study aimed to bust the mysticism and skepticism prevalent among the generation today, opening fresher perspectives to the concept. The study was conducted on 1000 consumers aged 13 to 70.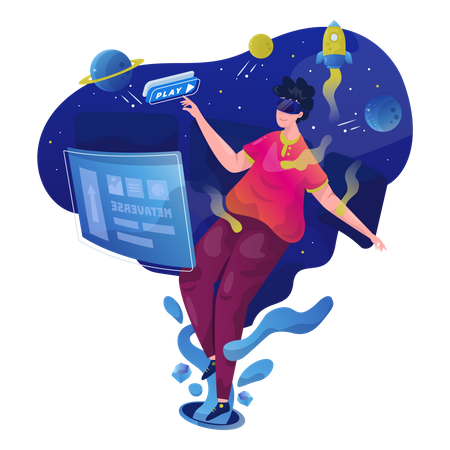 What is metaverse?
Metaverse is the "internet of the future" that creates immersive experiences in the domains of shopping, gaming, working, and socializing using technologies like Virtual Reality, Augmented Reality, and mixed reality. It is delivered through immersive devices such as VR glasses, AR, MR, VR headsets, spatial sensing, gesture recognition, etc.
Metaverse will lead the future transformation of how we work, play, shop, and interact with others. Everyone today does indulge in some sort of metaverse experience in their daily life while gaming, shopping, exercising, etc.
Metaverse is the new promise in direct selling
Metaverse has stirred up a high demand for digital items. This surge in demand is well accepted by brands, with wearable device manufacturing reaching its peak. And for other sectors, the metaverse is going to be synonymous with the customer experience and beyond.
People today and in the near future look for entertainment and convenience in everything they do. More than 20% of the population admits they will spend more time online shopping, exercising, playing, reading, and working. Gen Z and millennials have taken up the metaverse seriously and the next five years will witness them spending 4 hours per day in the metaverse. Blending this to connect with them will outline the success of brands. Direct sales brands have already geared up to travel into the metaverse with alluring products and online store experiences. While an AR experience has become much more common in the direct selling space, metaverse has more in store.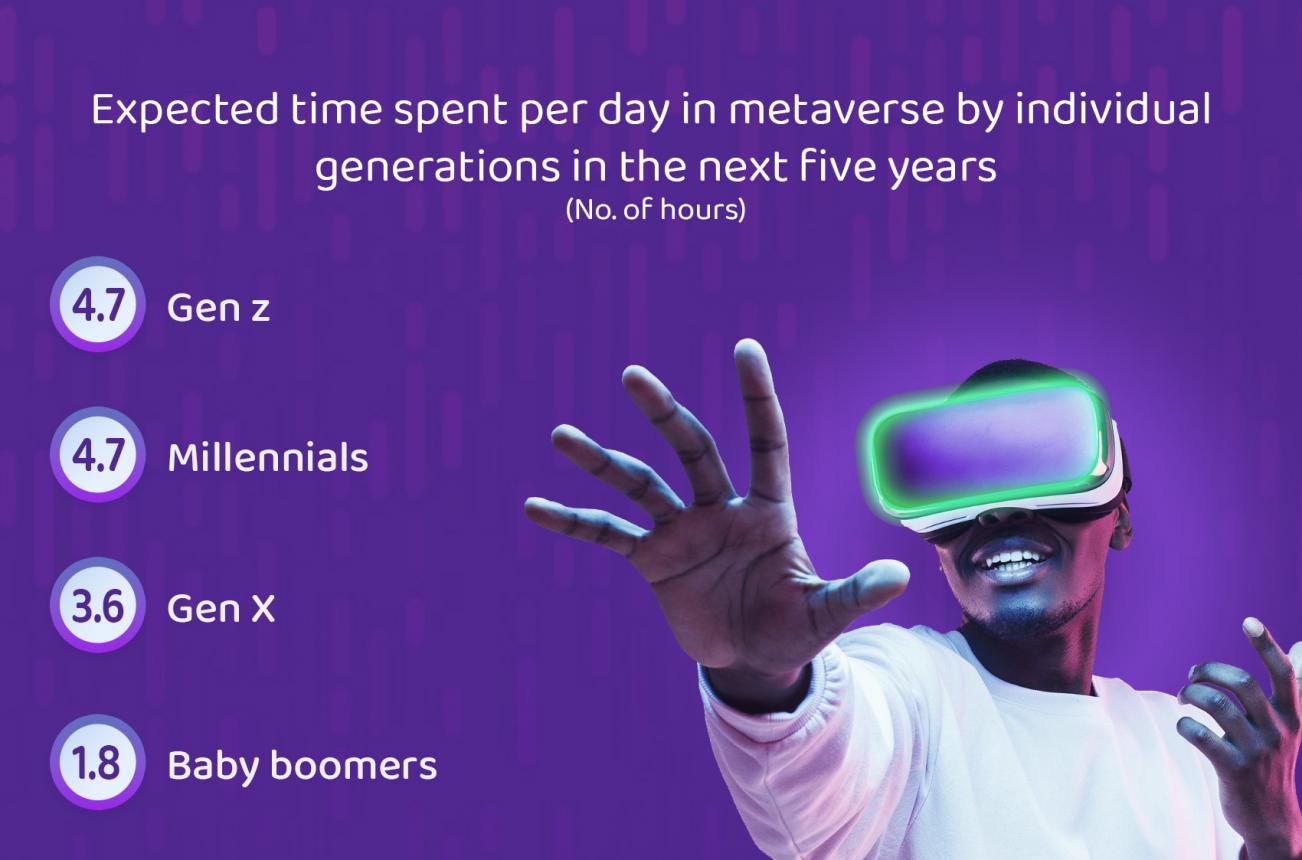 Even while shopping will stay on priority for consumers in the metaverse, entertainment, learning, and gaming in the digital world will keep them as much interested. Shopping coupled with entertainment can elevate the brand experience of your customers giving them a chance to relate to your brand. Chatbots were a breakthrough in the past in the customer support domain, metaverse will alter the image with engaging live, automated, and personalized customer support offerings.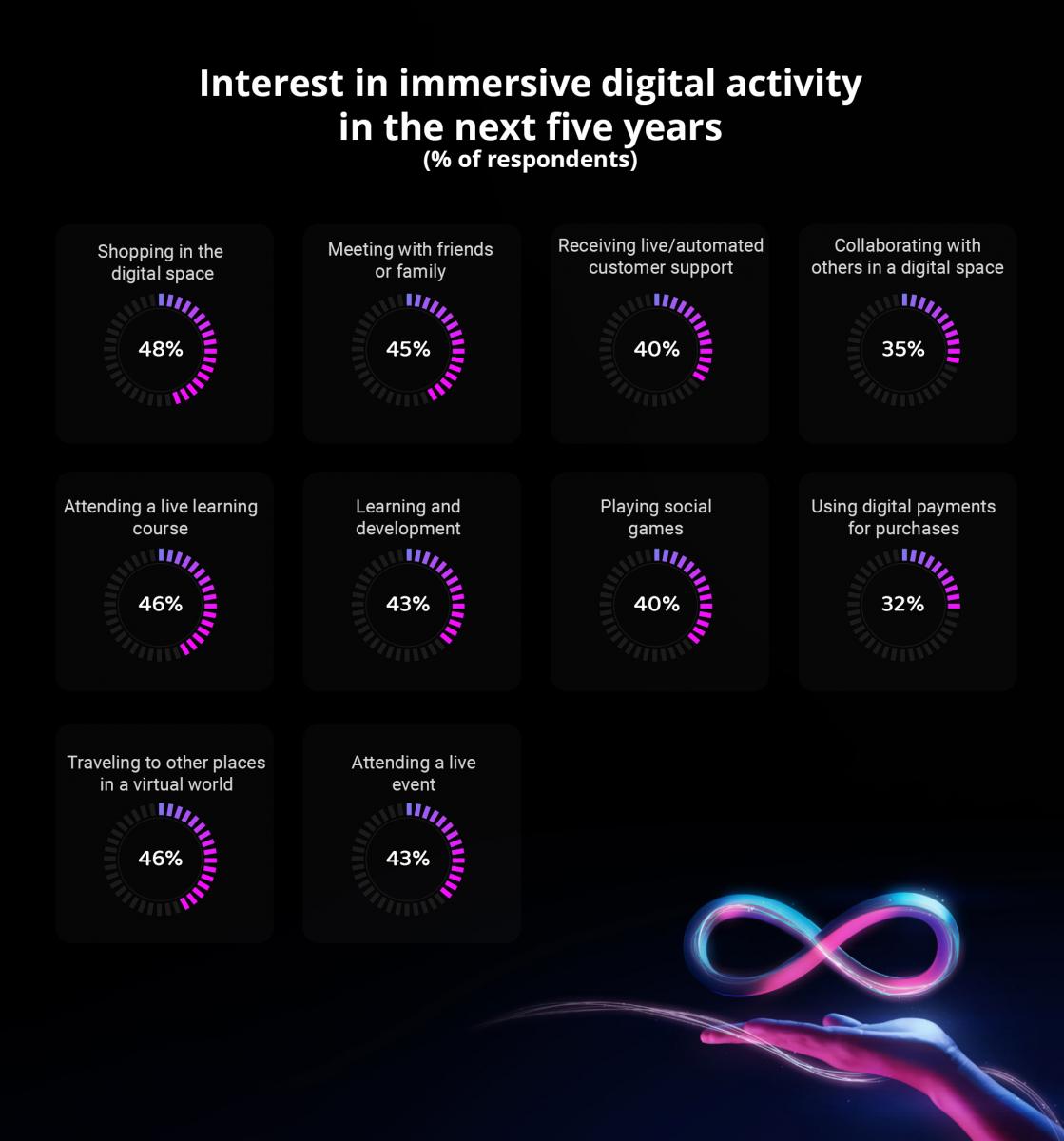 How can direct selling brands enter the metaverse
For consumer-facing companies such as in direct selling, the metaverse is not just an opportunity but a responsibility to deliver world class experience to their customers. It can be applied to enhance different areas of the business such as distributor training, sales prospecting, and customer acquisition to make it more engaging and meaningful. Recent research by McKinsey shows that customers are excited about brands entering the metaverse. Two-thirds of respondents affirmed that they would be excited to engage in the immersive experience offered by their favorite brands.
The leaders at the world famous tech company, Nvidia believe that companies who invest in metaverse simulations in manufacturing and logistics will reduce waste and enhance business processes. Another remarkable impact, right?
Metaverse will determine the favorability of brands by how they connect and interact with their customers in the future. Brands have already experienced the capabilities of digital technologies in powering up their success. Now, the time has come to take it to the next level. However, like every other experiment, brands in the initial stages must adopt a test-and-learn method in implementing the metaverse experience.
At Epixel, we have always been curious about the advancements in the technology industry and implementing and watching the impact on the growth of brands. With this expertise, we put forward a few application levels of metaverse that could positively impact the positive transformation of growing direct selling brands.
01
Understand what interests your customer in the metaverse
Analyze the demographics of your customers and the time they spend in the metaverse. Check out what is trending with your customers and prospects—games, virtual product experiences, AR stores—and tailor your processes accordingly.
02
Plan your customer journey
Popular brands have already started investing in the metaverse for the unique and vibrant opportunities it offers to surprise its customers. Metaversing your customer journey from acquisition to onboarding to engagement and customer support could create exciting interactive customer experiences. Positive and emotionally engaging metaverse experiences can create a stronger bond with your brand.
03
Give your customers a virtual identity
Personal identity will still stay on priority in the metaverse. 46% of Gen Z and 55% of millennials consider their virtual identity as an extension of their physical identity. Customers are excited about reinventing their digital identities, especially younger generations, and will love maintaining their digital identity across platforms whether shopping, gaming, or rewards and loyalty. Metaverse together with its blockchain infrastructure is expected to offer users the potential to have ownership rights over their own data helping them gain complete control over what they share with others in the virtual world.
04
Virtual products can ignite their brand interest in the metaverse
In the virtual world, just as they are keen on having a virtual identity they will also love to flaunt their brand virtually. Create virtual products for them to flaunt. Metaverse can be leveraged for the trial run of new products, and measure its acceptance among customers before preparing the physical launch. Customers can contribute to the improvement with their feedback and interests monitored.
05
Distributors will love the new experience
Engaging distributors with training and personal development programs, the metaverse way, can help boost their morale and personality in the real-world marketplace. Gamified training programs with practical sessions and realistic simulations based on case studies can help them confidently win over their future customers.
06
Communities in the metaverse create a unique brand identity
Brand communities and chat rooms built on technologies like VR can help in attracting new users to establish relationships with fellow brand followers taking the development and transformation of brand identity to the next level. Imagine a 3D online store where your brand followers can meet and shop together, communicate ideas and deliver feedback. Fun! Right?
These seamless user purchase journeys can power up your social commerce and ecommerce businesses.
Real life or virtual, what brings satisfaction to customers is what brings success to brands!
Data Source: McKinsey Metaverse Consumer Survey February 2022