My son, who just turned six, is already in the world of social media finding audiences for his videos. I watch him in awe, while he posts videos on his channel covering a variety of topics from gaming to magic to singing and dancing.
Out of curiosity, I asked him one day, what interests him to do all this? He says he wants to increase his subscriber base and make money. (Me? Awestruck!!!)
That is the impact social media has on people, from 6 to 60.
From Six Degrees, the first social media platform to today's Clubhouse, there has been a roller coaster of trends that led one to the other. Social selling emerged as a trend in the late 90s and is still accelerating its pace only to blend in the innovations that came its way.
Top 10 Social Selling Trends for Direct Selling
While the concepts of social selling and direct selling ring the same bell both are quite different yet complementary to each other. Leveraging the power of one for the benefit of the other is setting the trend that defines the success of direct selling companies.
Let's dive deeper into the world of social selling and explore the trends that could transform your direct selling business in 2022.
Trend
#1
Social commerce will take direct selling to new horizons
Unlike ecommerce which is purely based on a sell-sell-sell strategy, social commerce has a warmer culture that promotes building warmer one-on-one relationships with customers and that sure is going to hit big.
See who agrees with me!!!
From Facebook storefronts, Tiktok promotions, referral links to influencer videos, social media is fuelling the marketing activities of companies. It is best for direct selling companies to leverage the trend during a time when its traditional face-to-face model is losing its color and vigor.
Trend
#2
Capturing new brand audience through fresher strategies will stay on priority
Brand cannot run with the same set of customers all along. Either their preferences change or new alternatives block the old ones. Hence, brands require constant revitalization of strategies to keep its customers active and listening.
Jill Konrath, a sales acceleration strategist, is all positive about brands selling on social media. She urges salespeople to leverage the maximum potential of social media for value-based selling.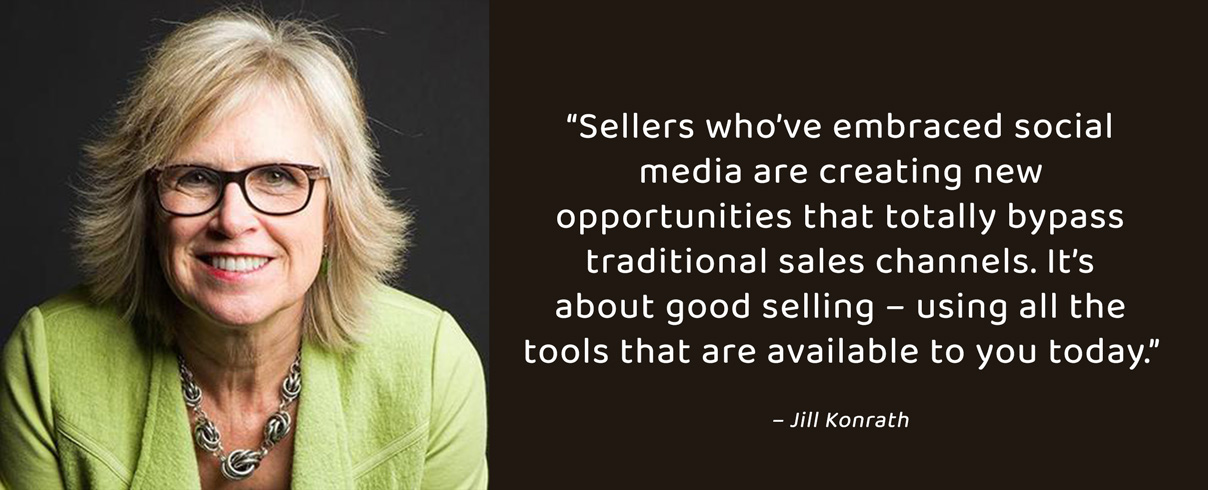 Social media will serve as the best platform to nurture existing customer relationships and foster new ones.
Trend
#3
Video content will continue to capture more attention
Picture speaks a thousand words; videos yet more.
Videos can be a great way of brand storytelling. The visual and verbal cues of the presenter are sure to stay longer in the audience's mind than generic posts and ads.
Lilach Bullock, a business mindset coach and mentor considers video an essential tool that adds value to your customer relationships.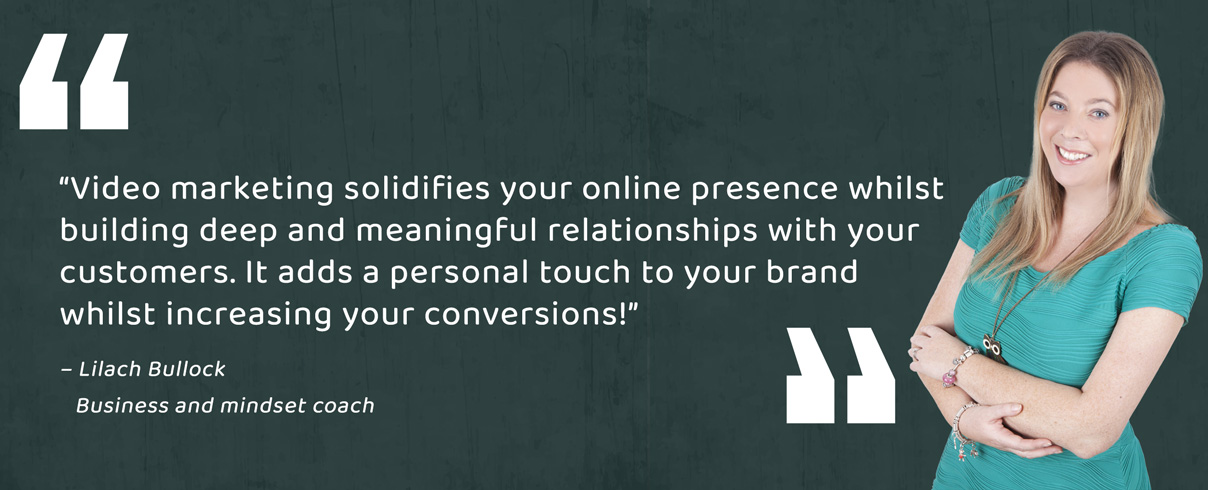 In the 2021 Content Benchmark Report by Sprout Social, 54% of marketers say that video content is more impactful in achieving their goals.
Trend
#4
Augmented reality will transform the shopping experience
AR is taking the brands through a new journey across social media. People are more interested to indulge and share new experiences and AR has taken the first and best appeal in providing them this.
78% of consumers say they are likely to share a brand's AR experience on social media.
- CameraIQ
In product marketing, AR is not confined to virtual try-ons or filters alone. The practical applications of AR in enhancing the customer experience have taken the social media world by storm.
Trend
#5
Leveraging social media for customer support
Customers expect companies to respond to their queries or concerns within an hour.
- Zendesk Customer Experience Trends Report
Noone loves waiting especially in times of trouble. Customers want their brands to attend to their concerns immediately. They consider social media as the best place to express their brand sentiments and if you leave their sentiments bare and open, it will tarnish your brand image. At the same time, addressing their problems publicly and on time can be a brand boost.
However, customer service does not confine to addressing their concerns alone. Social media is where your customers spend most looking for new trends and airing their preferences. Leverage these insights to provide them with an exceptional brand experience.
Jill Rowley, a social selling evangelist, prompts companies on the role of customers in today's selling process.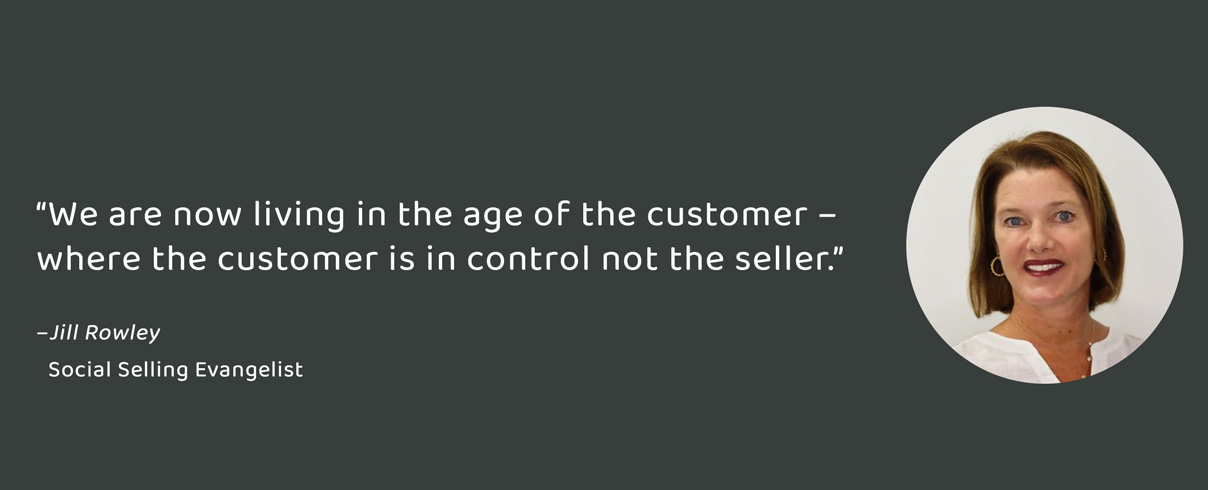 Trend
#6
Personalization will enhance customer experience
Reaching out to each and every prospect and customer with their interests is a differentiating factor to stay ahead in the competition today. There are numerous ways a brand can reach out to its customer on social media.
Jay Baer, a marketing and customer experience expert, puts beautifully the relationship between companies and customers on social media.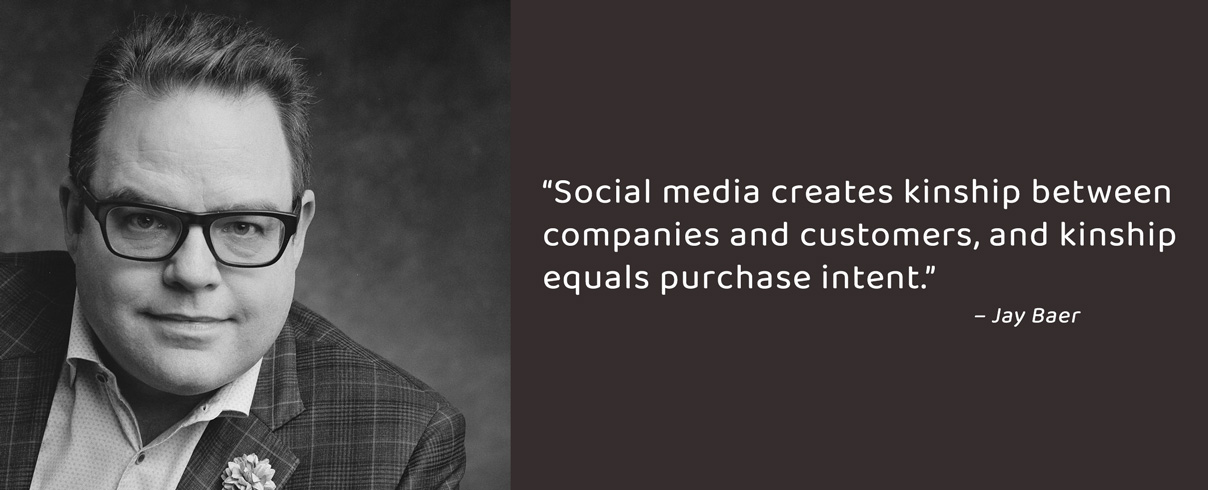 Here again, knowing their preference on what activates their excitement is key.
Popular personalization strategies for social selling
Retargeting campaigns

Personalized videos

Social media quizzes
Chatbots

Personalized real-life campaigns
Each of these only in desirable amounts would do the trick.
Trend
#7
User-generated content will conquer the space
Every time my heart reaches out to a new product, I stop. Ask my circles. And then move on.
That is the general practice everyone follows. Shopping on impulses is slowly subsiding. Consumers are becoming more watchful of their interests. They only trust real-life experiences. Influencers are replaced by customer evangelists and customers consider the latter a reliable source of information.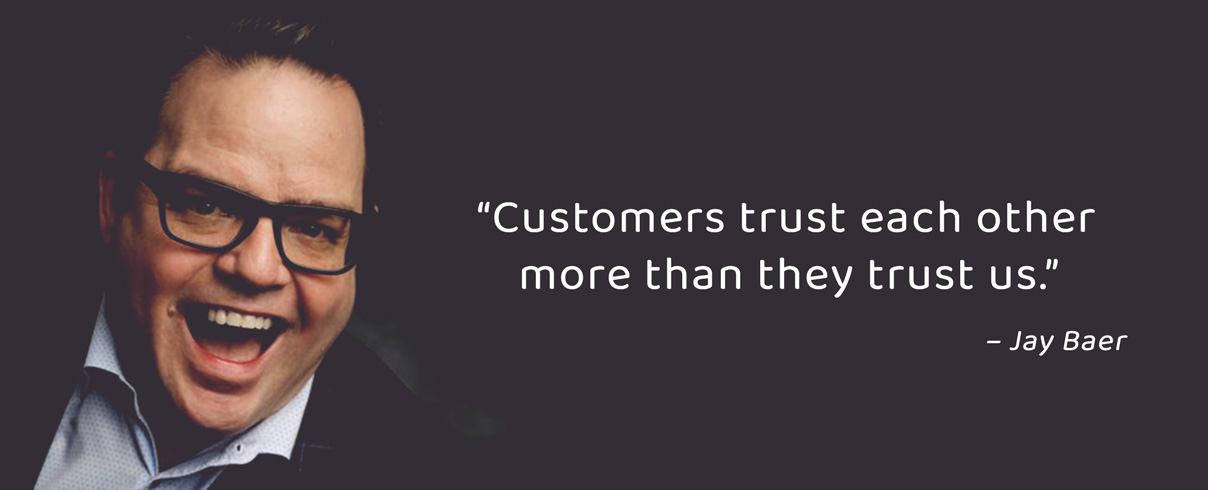 Consumers consider suggestions by influencers, who mostly have no practical experience of the product or service they are promoting, insincere. On the other hand, customer evangelists help customers with their honest opinions born out of their practical experience.
User-generated content
Increases brand trust and loyalty
Increases conversions
Influences purchasing decisions
Promote user-generated content like customer reviews, testimonials, case studies, videos and posts on your social media channels. Encourage them to post about your brand and thank them with rewards.
Trend
#8
Social listening will underline your social selling efforts
Social media is a heart-opener for many. Customer pour-outs are a regular scene on social media and people are all ears when it comes to negative reviews. It has become more imperative than ever to tune up your listening skills across all your social media channels.
An appropriate social listening strategy in place can help save the face of your brand at the right time and enhance your credibility in the sales arena.
I cannot but agree more with Jill Rowley on this!
Connect and communicate with your customers, articulate your ideas and involve your customers in helping build your brand.
Social listening is all about diving deeper into customer sentiments, unlike social media monitoring which only gives you the numbers of hashtags, brand mentions, and competitor mentions.
Understanding and reciprocating their sentiments form the base for a stronger customer base.
Trend
#9
Inclusivity will be a determining factor
Consumers demand content that is diverse and vibrant yet the one that resonates with them, in the sense that your content should satisfy all age groups, ethnicity, and mindsets. This makes your brand humane and intensely appreciable by communities, the world over.
Susan Cooper's view of social media is one thing worth a million for direct selling companies to follow.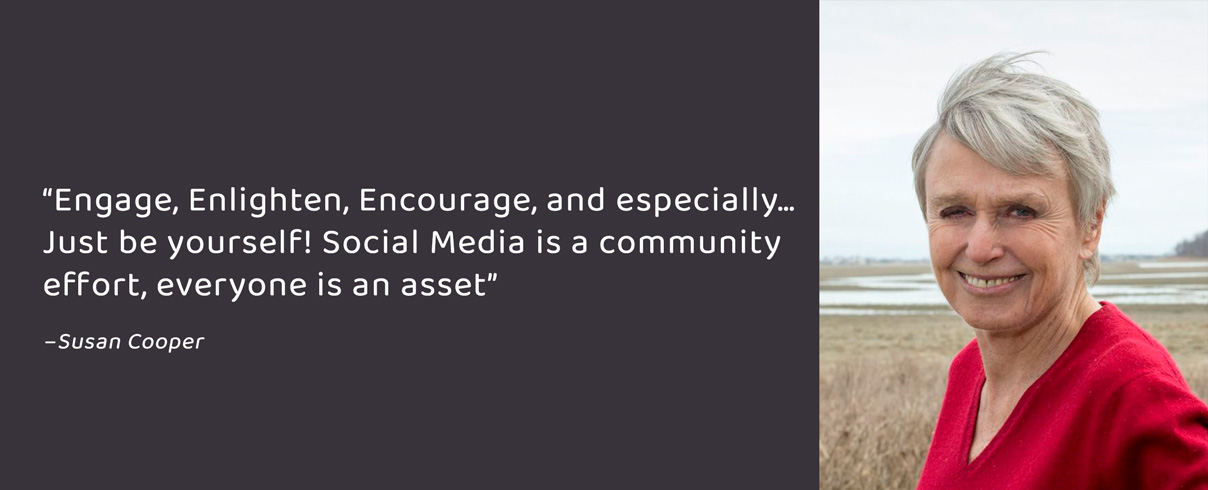 Design your social selling campaigns in a way that it connects an intertwined network of communities. Giving people the feeling that they are all recognized as one by your brand takes your brand identity to the next level.
Trend
#10
Brand communities will outshine influencers
The influencer era is slowly subsiding and the dawn of a new era is forthcoming. In it are the customer evangelists and brand communities. Both brand-led and peer-led communities are beneficial to your value creation practices. They also serve as a great source of ideas and customer-driven insights.
You can always resort to these communities of brand admirers for feedback and suggestions to make improvements in your brand experience. Shannon Belew, a digital marketing expert, advocates the need for active participation in group conversations because everyone has a different perspective, and getting to know each of them builds an easy way to fulfilling your customer needs.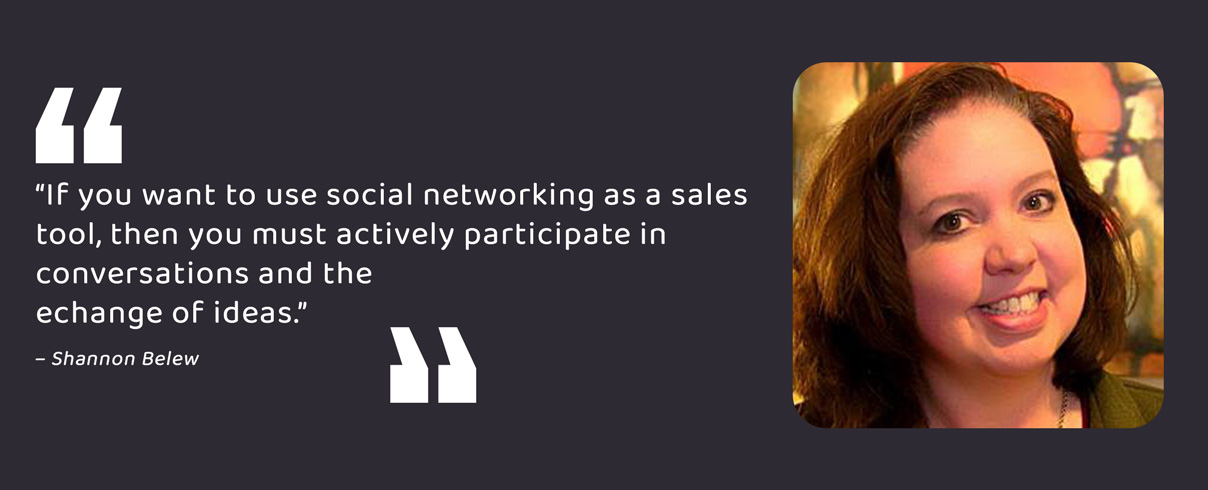 While these trends put social selling in a different spotlight, there are a few more things you should consider while designing your social selling strategies.
Make your social selling
Educational
Tell your customers how they can turn your products to their advantage. Educate them on what problems your products can solve for them.
Make your social selling
Engaging
Keep your customer active with offers, rewards and referral programs. Keep your brand alive with new product launches every now and then.
Make your social selling
Entertaining
Activate your customer interests and excitement with constant live quizzes, spin wheels and gamification.
A few more thoughts before we wrap up,
Unlike social media marketing which rests mainly on broadcasting ads and campaigns, social selling is the modern way of relationship building, creating trustworthy and mutually beneficial one-on-one customer relationships.
In an era where customers are expert decision-makers, brands should stay thoughtful, active, diverse, and vibrant with what they post on their social selling channels.