Multi-level marketing business is vast in the sense that it accommodates numerous distributors, customers, and sales leaders—all being an integral part of the venture. Their individual contributions build up to the collective success of the business. No doubt!
Measuring success is important, so is retaining these dandling crowd. They need to be nurtured, motivated, and retained to ensure smooth functioning and to accelerate the success flow.
How can MLM businesses ensure this?
By inventing new strategies?
While strategies are human-made, implementing these strategies successfully needs technological intervention. This is where MLM software comes to play.
An MLM software can help organizations manage individual aspects of their business— compensation plans, products, distributors, payouts, customer satisfaction, market and industry analysis, the list is never complete.
A fully capable MLM software also gets into the micro aspects of these individual levels and ensures smooth functioning by greasing out the friction. By and large, MLM software empowers direct selling organizations to focus more on their customers rather than spending time on day-to-day business processes.
MLM software comes loaded with features to overcome the numerous hurdles faced by the organization. Overcoming them and evolving successfully in today's competitive landscape is the real challenge.
MLM Software Features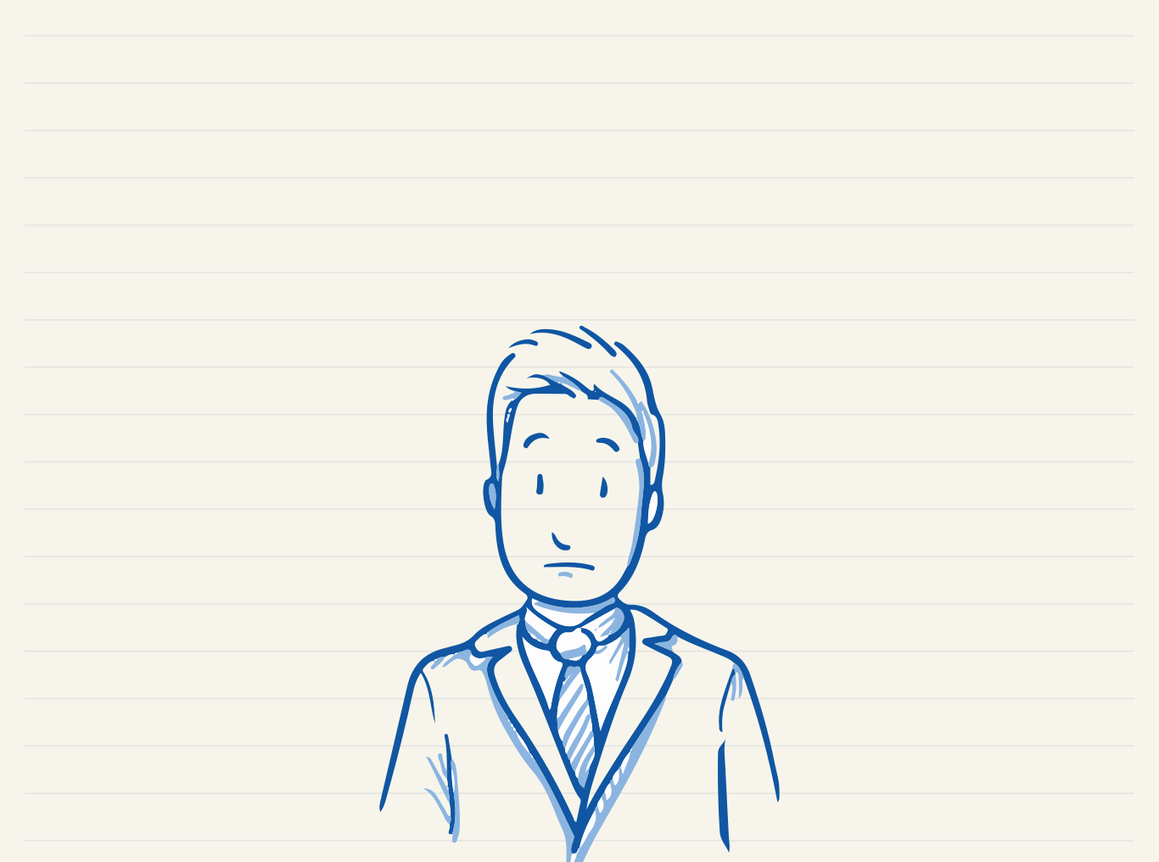 7 must-qualify criteria for an MLM software
MLM software is graded based on various criteria. It is these criteria that MLM organizations must consider while choosing an MLM software—quite a big decision to make!
Functionality
Determines how well the software realizes its purpose to suit the business demands with accuracy.
Usability
Ability of the software to render itself to the users with a minimum level of effort and expertise.
Portability
Capacity of the software to flawlessly work in different environments with minimum changes.
Scalability
Agility of the software to showcase a steady performance in an environment of increasing users or demand requests.
Maintainability
Level of stability the software displays to constant modifications that are made to improve performance or extend its functionality.
Efficiency
Ability of the software to efficiently and effectively use the available resources such as storage space and execution time.
Reliability
Capability of the software to maintain a steady level of performance under the given conditions for a promised period of time. Fault tolerance and recoverability are also counted towards the reliability of software.
In multi-level marketing, a business model with complex business processes, the software needs to rank high on each of these characteristics.
MLM software features
Let's look into the most common MLM software features and how they can help MLM businesses transform.
1. Compensation plan management
MLM compensation plans are what make the MLM industry stand out from others. Basic compensation structure like binary MLM system, unilvel MLM system, etc can be customized to get hybrid compensation structure. Just as diverse and vibrant concepts each of the plans are, so is its increasing level of complexity.
An MLM software eases the tedious task of managing complex compensation plans. It also lets you create, rebuild or modify a compensation plan to suit your profit goals.
You can choose from the available list of MLM plans or build yourself one!
2. Commission engine
Yet another complex process in the course of MLM business, commission and bonus calculations and payouts contribute to a wide array of possible outcomes. Why are MLM calculators important in network marketing business?
Timely payouts motivate distributors
Error-free payouts help earn distributors' trust
Automated payouts reduce human error and save time
MLM commission engine ensures real-time payouts across all compensation plans. You can add, edit or remove a new bonus or commission to your existing MLM compensation plan.
An advanced MLM software is geared up with commission analytics that provides MLM organizations with key insights on the profitability and sustainability of their business in the current payout structure.
3. Predictive analytics
Businesses are subject to constant changes, both positive and negative. Knowing them at the right time can help businesses heal, grow and thrive.
MLM software with predictive analytics shows the future of your business projected against your current performance through constant analysis. The platform displays actionable insights right on the dashboard so you don't miss even the slightest detail.
Data-driven MLM platforms pull in operational data to give you granular insights on profitability, revenue, and other statistics that will help you in proactive decision making.
4. Genealogy tree
The network marketing tree in MLM displays business in all its entirety. It gives a complete visual representation of your organizational structure—distributors, their downlines, enrolment packages, total sales, total commissions paid, etc.
Team genealogy and referral genealogy are the two popular MLM tree views available; the former shows all the team members and their details and the latter displays only the referral team of a particular distributor. Genealogy tree acts as a downline manager helping MLM organizations successfully manage their downline distributor teams.
More often than not, genealogy tree comes bundled with a standard MLM software package; you can also integrate genealogy software into your existing MLM system.
5. Distributor tools
A well-equipped MLM software is aimed at empowering its distributors to establish the business efficiently and effortlessly. It automates the mundane tasks of distributors giving them ample time to invest in upgrading their business skills.
The MLM platforms come equipped with an extensive range of tools designed exclusively for distributors to boost their productivity and extend their business.
Generate reports
Omnichannel promotional tools
Content management systems
Interactive training modules
Support tickets
… just to name a few.
6. Administrative back office
MLM software platform comes with an admin-exclusive back office that delegates all powers to the business admin. The back office manages the entire MLM system in one online platform.
Admin can edit website information, onboard new distributors, add, delete or modify enrolment packages, or member information. They can also add or delete payment options and edit user roles.
7. Third-party API integration
Flexible MLM software lets you modify the standard system with popular third-party APIs to create a new solution that meets evolving organizational demands. These updates are quick and don't require much time or resources to develop.
MLM organizations can integrate anything from ecommerce MLM system to chat modules through open-source APIs. Third-party integrations are done commonly for ecommerce, tax and security platforms.
8. Security and compliance standards
Salesforce and customers in most MLM businesses do not limit themselves to a few hundreds or thousands but millions. The security of their personal information is a responsibility and is shouldered by MLM companies. It is the most sensitive part of any business.
MLM Software platforms are built to maintain strict industry and regional standards such as CCPA, GDPR, PCI DSS, etc for protecting customer and distributor data.
These software platforms are built hack-proof and are secured against a wide range of security attacks. In today's world of identity thefts and other cybercrimes, these platforms are built compliance-ready to meet the international standards of personal protection and secure payment gateways.
Explore more features
What challenges in MLM will these features help solve?
An often-cited challenge by distributors in multilevel marketing is in establishing successful customer relationships. An MLM software is expected to meet and solve these challenges right from generating leads to seamless customer retention. Tuning these features to meet your varied business demands can ensure steady growth for your network marketing business.
Let's look into these challenges in the order they appear in your business and how MLM software helps you meet them.
1. Generating leads
A powerful sales funnel integrated into an MLM system filters and generate quality leads from your website, social media campaigns, online ads, and email campaigns and keeps a lead pool ready. These quality lead lists are then transferred to your sales team making it easier for them to quickly move up in the sales process.
2. Segmenting the leads to prospects
Sales prospecting is made effective by platforms that can sift through your lead pools and segment them through a qualifying process based on several factors such as demographics, online behavior, etc.
3. Onboarding new distributors
A crucial process in your distributors' journey if not done right may hamper the growth of both, your company and your distributors. An automated MLM software can ensure a smooth and striding onboarding experience for your distributors, with processes designed step by step.
4. Training the new distributors
Once they are on board, making them comfortable and helping them grow is what you must focus on. The MLM platform can train your distributors, making them learn through gamification and interactive training sessions.
5. Ensuring distributor engagement
Yet another milestone in MLM, this one also decides the future and longevity of businesses. Software platforms can help ensure distributor engagement with rewards and loyalty programs, sales prospecting and enablement tools, etc.
6. Customer acquisition and retention
Acquiring customers is hard; retaining them is harder. Capable software can make customer acquisition and retention easier by helping you implement various measures that enhance customer experience changing your brand image inside out.
7. Team building
Establishing mutually beneficial relationships is key to expanding your team. When team building serves one side of the equation, effective collaboration equates to the other side. Providing distributors with collaboration tools that assist them in coordinating with the team members increases team bonding and boost productivity.
8. Marketing their ideas
Automating your marketing platform can help free up your distributor's time but it is not all about automating your distributor's day-to-day tasks. An automated platform serves as the base for your distributors to develop their skills and eventually evolve into successful market leaders.
9. Transform distributors into sales leaders
Your MLM distributors might have an underlying talent to sell. Identifying that and accelerating the urge is what MLM software would work on. Intelligent MLM platforms can identify distributor potential by tracking their sales performance and providing them with the necessary tools and insights to develop their skills.
10. Establishing social selling channels
MLM software can identify social selling trends and the right marketing channels for your brand by analyzing your social media outreach, campaign performance, and audience preferences. Advanced platforms can conduct customer research and trend analysis to help improve your social selling strategies.
11. Managing your ecommerce
Ecommerce is developing as an integral part of all product-based businesses. An ecommerce integrated MLM software can take your network marketing business to new dimensions. It simplifies the tedious tasks of managing inventory and updating your estore on a single online platform.
12. Managing commissions and payouts
An automated commission engine integrated into an MLM software ensures accurate and real-time commission and bonus payouts. It can also deliver crucial insights on payouts that will help maintain the stability of your network marketing business.
13. Managing your entire business
These scalable software platforms can accommodate even a million distributors and beyond. It comes with highly customizable design and personalization features that let you manage your business and exceed your expectations.
MLM software platforms come equipped with everything you need to launch your business. The interesting part however is the scalability and flexibility of these technology platforms to adapt quickly to your changing business demands. MLM software services are backed by seamless customization and personalization features to mold your business requirements.
That being said, remember, these platforms decide the pivots in your network marketing business. So, when you choose, choose wisely!