The story of direct selling in the USA has been narrated by a formidable army of 6.7 million direct sellers. From the statistics, we know that this is a place where individuals turn dreams into reality. What's even more striking is the fact that in 2022, the US direct selling industry roared to life with $40.5 billion in retail sales. We find that, on average, these entrepreneurial individuals each contributed $6,045 in retail sales throughout the year 2022.
These network marketing distributors not only sell products and services to consumers but also act as sponsors, building and nurturing teams. It makes direct selling in the USA a motivating pathway toward both financial growth and personal empowerment. Individuals who choose this path start with a mere idea, a product, or a vision and turn it into a legacy. They have strategically positioned themselves as the top MLM earners in the world of network marketing.
The success stories of network marketing legends have directed our focus toward the markets of the United States. In this heartland of opportunity and entrepreneurship, we can meet a few like Jessie Lee Ward from Pruvit who have cracked the code of financial success with an estimated lifetime income of $23,000,000. Such top MLM earners in USA have not only redefined the dynamics of the industry but have also turned into living examples of what can be accomplished through relentless determination, strategic thinking, and a strong network.
List of top MLM earners in USA for 2023
Compiling a list of the leading MLM earners in USA provides a concise snapshot of how the MLM sector has evolved in the region, emphasizing the accomplishments and income levels attained by individuals who have excelled in this industry.
| Rank | Name | Company | Annual Income (est.) | Lifetime Income (est.) |
| --- | --- | --- | --- | --- |
| 1 | Jessie Lee Ward | Pruvit | $18,000,000 | $23,000,000 |
| 2 | Jenna Zwagil | MyDailyChoice | $12,720,000 | $25,000,000 |
| 3 | Jason Brown & Matthew Rosa | IM Mastery Academy | $9,600,000 | $5,000,000 |
| 4 | Yager Group | Amway | $7,200,000 | $460,000,000 |
| 5 | Jeff Roberti | Juice Plus+ | $5,400,000 | $105,000,000 |
| 6 | Branden Thompson | IM Mastery Academy | $4,200,000 | $3,000,000 |
| 7 | Nicola Smith Jackson | Financial Education Services | $3,732,000 | $14,200,000 |
| 8 | Dan & Megan Valentine | Optavia - Medifast | $3,720,000 | $4,100,000 |
| 9 | Ed Bestoso | Melaleuca | $3,600,000 | $60,000,000 |
| 10 | Austin Godsey | IM Mastery Academy | $3,600,000 | $1,000,000 |
Data updated in September 2023
*The above list is subject to market changes and modifications.
Get a big picture of the top MLM earners who have been instrumental in shaping the global landscape of direct selling.
Exploring the lives and experiences of the top MLM earners in USA offers insights into the opportunities and challenges that this business model presents. The marketing strategy in direct sales employed by these business magnates goes beyond simply promoting products; they involve a deep understanding of human behavior, market dynamics, and long-term vision.
With excitement building, we're on the verge of delving into the lives of the leading MLM earners in USA to discover how success is within reach for anyone who aspires to achieve it.
Jessie Lee Ward
Net Worth: $23,000,000
Company: Pruvit
A decade ago, Jessie Lee's journey began with the words, "I don't have it," as she couldn't afford the $300 monthly rent. This financial struggle marked the outset of her path toward direct sales, starting from scratch. Fast forward to 2015, she discovered network marketing on Facebook and decided to take a significant step toward securing a brighter future. Her aspiration was to establish a lasting legacy rooted in the stability of residual income.
Your life is a direct reflection of what you will settle for, not what you want. So, decide what you want, decide the vision of your life, and do not settle. Jessie Lee Ward
Driven by her passion for health and wellness, Jessie emerged as a budding entrepreneur, keynote speaker, and astute investor. As the Ambassador Rank 10 of Prüvit, she stands as a remarkable representative of the company's interests.
She's been a part of her company for more than 3.5 years now. By employing customer-centric strategies, she has built a network comprising more than 800,000 customers, along with 25,000 promoters located worldwide across 28 different countries.
Jessie has also crafted her way with an impressive 100 million in sales, amassing a net worth of $23,000,000, making her the most successful businesswoman among her peers. With her keen business acumen and extensive industry knowledge, she serves as an inspiration to countless others.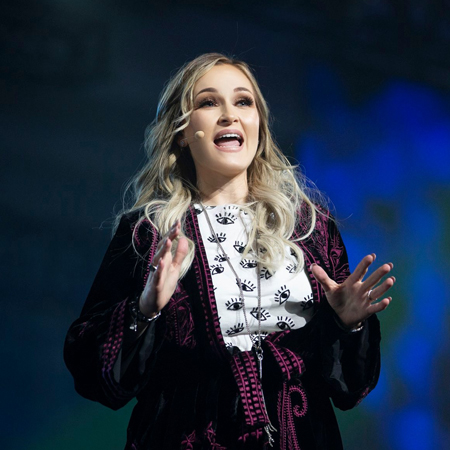 Jenna Zwagil
Net Worth: $25,000,000
Company: MyDailyChoice
Having earned a Bachelor's degree in marketing, Jenna has achieved a decade of success as both a Network Marketer and a Social Media Influencer within the network marketing sector.
"At 18 years old, I thought network marketing sounded easy and so of course, failed miserably. I thought that maybe it wasn't my thing, but it did plant a seed."
Jenna grew disheartened seeing the same individuals at the top of the network marketing industry year after year. At the point when she had second thoughts about leaving the industry, she crossed paths with Josh, her future husband. Josh had a dream of starting his own networking company. He asked Jenna to join his team, and that turned out to be an inception point of MyDailyChoice.
Become fearless. If you believe you can get there, the universe will conspire to make it true. Don't listen to anyone else, just put them on pause if you need. Remember, you can fail - that's part of progress. You might make a fool of yourself, but every obstacle is an opportunity for growth. Jenna Zwagil
Jenna Zwagil is one of USA's most successful network marketers whose substantial net worth is $25,000,000 and an estimated annual income of $12,720,000. Jenna's journey began humbly, initially generating $10 million annually, but quickly achieved an astounding turnover of over $100 million in record-breaking time. This rapid rise solidified her position as the most influential leader in her industry, especially within the competitive landscape of MLM companies in the USA. Additionally, Jenna is also celebrated as the author of the best-selling book titled "Breaking All The Rules."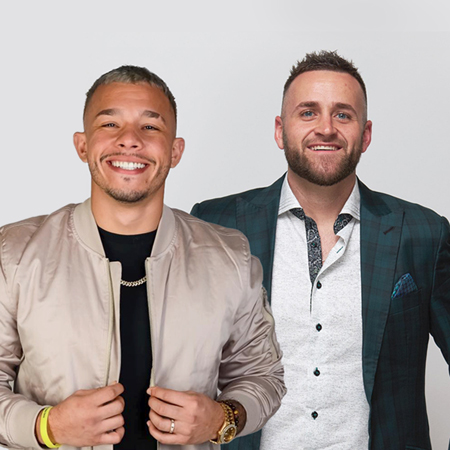 Jason Brown & Matthew Rosa
Net Worth: $5,000,000
Company: IM Mastery Academy
In the hustle and bustle of life, where dreams often take a backseat to financial responsibilities, Jason Brown and Matthew Rosa emerged as a dynamic duo who created an inspiring story of their own.
In 2014, two part-time workers crossed paths, and the following year, they joined a new company to turn their part-time jobs into a full-time network marketing passion.
"We needed something, both of us were hurting pretty bad. I was $25,000 in credit card debt alone, moved back in with my parents and start delivering pizza and Chinese food to make cash while taking 3 way calls."
Within 60 days of initially joining as customers, Jason and Matt took on leadership roles. As the company began its transition phase, they patiently supported the company during its transition phase. Consistency and patience really paid off for them. The next sunrises bought home 30,000 global customers and partnerships with some of the most influential leaders in network marketing.
The people who know us know that money stopped motivating us a long time ago. Of course, we are so grateful for what we have, and we could never do it without the money fueling it, but we are driven by giving our lives to empowering others to become the best version of themselves. Matthew Rosa
These two remarkable individuals, with a combined net worth of $5,000,000, started their journey from financial turmoil and rose to become the top earners in the world of network marketing. Their success isn't merely measured in numbers; it's all about their motto "people over profits".
Seeing our people win, the smiles on their faces, the true impact IML is allowing us to make on people's lives around the world… that's the magic. Jason Brown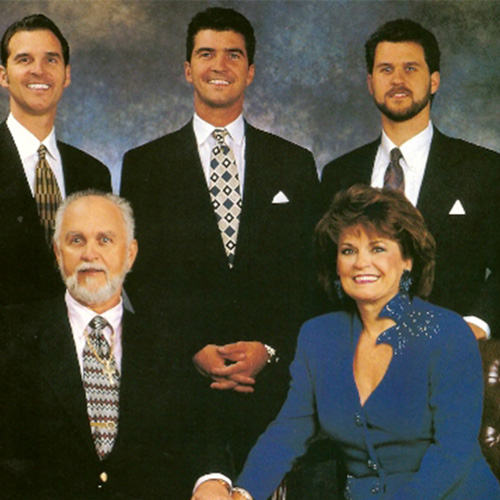 Yager Group (Dexter Yager)
Net Worth: $460,000,000
Company: Amway
From taking up a series of sales job with $95 a week, Dexter Yager achieved the remarkable feat of becoming a millionaire by the age of 30. He earned his well-deserved reputation as 'Grandfather of network marketing' and 'The Father of Modern MLM' in the direct selling industry. Even after his demise in 2019, Dexter Yager's legacy continues to dominate the network marketing industry.
You have to dream big. It's the biggest mistake I made when I started and it's the biggest mistake most people make – not daring to envision what you're truly capable of achieving. Somebody has to be successful; somebody has to be at the top. Why shouldn't it be you? Dexter Yager
Dexter Yager went from working as a brewery representative to becoming a successful network marketing representative. His journey began when he was introduced to Amway in 1964, since then the brand has become his top priority. He actively embraced and championed Amway, and the rest is what comes next.
Yager Group has achieved an impressive lifetime income of $460,000,000 while establishing itself as the most successful Amway distributor. Known for nurturing a dedicated team of Independent Business Owners (IBOs), Yager Group has set the gold standard for business acumen. At present, the company has offices in approximately 20 countries.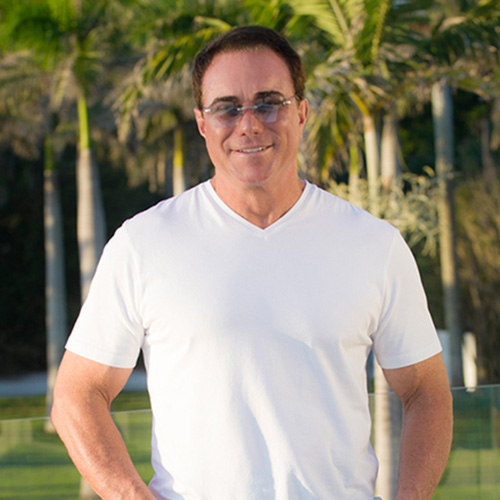 Jeff Roberti
Net Worth: $105,000,000
Company: Juice Plus+
A broken young waiter constantly striving to demonstrate his worth, Jeffrey "JR", understood that seizing the right opportunities could enhance his way of life. His quest for passionate profession ended when he joined Juice Plus+. With decades of tireless perseverance, JR has firmly etched his name among the highest-earning figures in network marketing history.
From the very outset of his journey, an astounding net worth of $105,000,000 was waiting to completely transform his life in ways he never imagined. Three decades and still counting, JR envisions himself continuing to craft an iconic success story. He maintains this peak with an unshakable work ethic and unwavering commitment to empowering newcomers.
When you love what you do, and you add value to other people's lives, there's nothing more fulfilling. Jeff Roberti
In Jeff's interview with Richard Brooke regarding the key factors to consider when evaluating a company, he provides invaluable guidance designed specifically for aspiring entrepreneurs.
Core insights:
Strong leadership with a long-term vision.
Putting distributors' interests at the heart of the company.
Emphasizing loyalty, which is crucial for rebuilding during challenging times.
Prioritizing products with a compelling value proposition.
Placing customers first and focusing on building a growing customer base.
He consistently advocates for personal development, emphasizing that it's not about money or position but rather about the person you become. This principle is something he deeply values and holds close to his heart.
Branden Thompson
Net Worth: $3,000,000
Company: IM Mastery Academy
With a Bachelor of Science degree in Electrical Engineering, Branden began his engineering career at a renowned aerospace company. However, his entrepreneurial flame was kindled when he witnessed the flourishing growth of his cryptocurrency investments. This newfound interest led him to take his baby steps into the world of business, marking the inception of a legacy rooted in his journey as a thriving entrepreneur.
Beyond his success in the MLM industry, Branden's multifaceted nature extends to his roles as a recording artist, with his debut single, "Shake The Bank," as well as a philanthropist who has paved the way for the next generation of STEM students.
Branden Thompson, a prominent figure in the world of network marketing, is a shining example of entrepreneurial success and dedication to personal growth. An individual who weaved a success story by achieving towering figures of $3,000,000, Branden proves that with the right mindset, determination, and a commitment to empowering others, anyone can turn their financial dreams into a reality.
Nicola Smith Jackson
Net Worth: $14,200,000
Company: Financial Education Services
An unimaginable tragedy of burying three of her own children hit her hard at the age of 23. During those tough times, Nicola was working tirelessly at a hair salon just to make ends meet.
Fast forward twenty-five years, and Nicola has transformed into a serial entrepreneur by guiding a remarkable team of over 450,000 sales representatives spanning across more than 30 countries. Their collective goal is to provide legitimate financial services, with a particular focus on assisting female entrepreneurs in relieving their debt burdens and transform their lives.
As a woman, there is nothing quite as empowering as feeling financially stable and able to support oneself, own income producing assets while being fully present for her family. Nicola Smith Jackson
Throughout her journey, Nicola has maintained a strong faith in God and has witnessed firsthand how divine intervention has played a role in her life. This unshakeable faith has propelled her past numerous challenges. Today, she leads a multi-million-dollar team of agents, consisting of tens of thousands, within the financial services industry.
She's welcomed with resounding applause in the world of network marketing. Given her substantial net worth of $14,200,000, she goes beyond the title of a Network Marketing Expert. Affectionately known as the "Power Mentor", Nicola embodies the limitless horizons that await those who have the courage and perseverance to chase dreams relentlessly.
Nicola's philosophy is exquisitely simple yet deeply profound: "In the world of Network Marketing, success is a matter of simplicity. Focus on aiding others in achieving success, and your own success becomes an inevitable reality."
Dan & Megan Valentine
Net Worth: $4,100,000
Company: Optavia – Medifast
Dan and Megan Valentine have achieved remarkable success by co-founding a multimillion-dollar health business. The couple's pursuits extend beyond their business ventures; they are avid travelers, authors, and inspirational speakers. Their message centers on the art of nurturing profound love for others and embracing life to its fullest potential.
Don't chase the $ or the recognition or the position, instead chase "impacting people's lives", and all of those things will chase YOU! Megan Valentine
The path taken by Dan and Megan Valentine, a dynamic successful couple with an impressive net worth of $4,100,000, is nothing short of an entrepreneurial inspiration. They have firmly established themselves as luminaries of dedication, innovation, and tenacity. They epitomize the notion that success is most fulfilling when it's shared. Not just business leaders; they are mentors, motivators, and champions of transformation.
Megan's life as a mother of three children conveys a powerful message: "You can chase your dreams and your kids. You can do both. It doesn't have to be one or the other." Her journey toward embracing motherhood serves as an inspiration to mothers everywhere. It underscores the idea that, as a mother, you can be a source of love and support for your children while also reaching for the stars and pursuing your passions.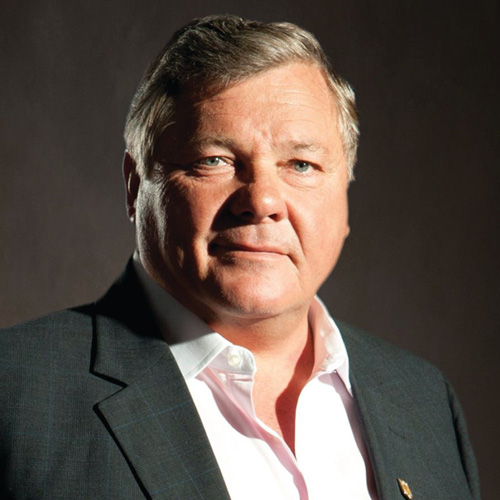 Ed Bestoso
Net Worth: $60,000,000
Company: Optavia – Melaleuca
Rising from the depths of the recession and the subsequent collapse of the real estate industry, which led to the closure of his family's business in early 90's, Ed Bestoso found himself at a crossroads. These trying circumstances undoubtedly had their toll, but they also sparked a profound transformation within him.
The trials and tribulations of those times led to the creation of a new chapter in his life. Ed embarked on a journey of self-discovery, seeking opportunities to not only rebuild but to thrive. This eye-opening phase of his life served as a catalyst for his ventures in MLM sector.
If you are serious about building a business to last a lifetime that gives you financial independence, time freedom and creates a healthier home for you and your family, let's team up and make a lifelong difference for you and the lives of others. Ed Bestoso
Armed with over 25 years of invaluable experience, Ed works to enrich people's lives by guiding them toward their aspirations through a tried-and-true business model. With a staggering net worth of $60,000,000, he serves as a living testament to entrepreneurial success and financial achievement.
Austin Godsey
Net Worth: $1,000,000
Company: IM Mastery Academy
Austin's journey can be summed up as a classic rags-to-riches story. 4.5 years of homelessness to enjoying a monthly residual income in the six figures, Austin believes that this is merely the beginning of his journey. He attributes his repeated success to two critical factors: a strong commitment to reinvesting in himself and his team, and a relentless dedication to personal development during the hours most people use for leisure.
Thanks to these principles, Austin has cultivated a global team of over 13,000 individuals spanning across 50+ countries. He frequently travels to speak in front of his teams, addressing audiences of up to 5,000 people in various cities around the world.
It's the ones that no one imagine anything or, that do the things that people can't even imagine. Austin Godsey
With a significant net worth of $1,000,000, Austin's story serves as an inspiration to aspiring entrepreneurs. Despite earning a substantial monthly residual income in the six figures, he firmly believes that this is merely the inception of his journey.
The bottom of it all
Network marketing is a real opportunity for individuals whose success formula aligns with dedication, resilience, and a commitment to personal growth. Just as every seed needs the right nurturing to sprout, the direct selling community puts all its efforts into engaging and retaining these top earners.
Every earner's journey in this dynamic industry is enriched through guidance and inspiration from those who've been there, done that. So, who's next on this list?
Industry Research and Content Specialist