Data analytics has become a prelude to the success story of businesses. It helps businesses make correlations and establish a cause and effect relationship across business processes. Today, data drives engagement, productivity, and growth making it easier for companies in the decision making process.
In direct selling, with a vast majority of distributors who are also consumers, the importance has only multiplied. Direct selling organizations have data flowing in from all sides—distributors, customers, consultants, estores, social media, websites, and search engines. The enormous raw data sets thus collected should be synthesized, organized, and delivered consistently to the appropriate teams so as to leverage it for the organizational advantage. Data analytics tools can produce the desired result.
"It's no secret, data drives everything nowadays, culturally, every department has to find ways to take data more seriously because using it produces better results and longevity as the business moves forward."
— Yemi Mateola, Director of Solution Delivery and Architecture, ACN
What is data analytics?
Data analytics is the process of storing, organizing, and analyzing data to identify structural patterns and trends to develop constructive strategies that help in decision making. Data analytics makes it easier for businesses to manage data and leverage its capability to transform business processes.
Importance of welcoming a data-driven culture
Direct selling, a business with numerous touch points, it is all the more difficult to consolidate data that is scattered all over the place. With that humungous load of data, deriving insights will take too much time and effort. Cultivating an organizational culture that is also data-driven can help businesses understand and analyze each aspect of their business and devise strategies to transform them for the better.
Data makes it possible for businesses to make predictions about their next move confidently. Data delivers deeper insights about
Customers
Market
Competitors
Past
Present
Future
"It's not just looking at the data and reporting what happens but also recognizing patterns to determine what could happen."
— Bassam Alqassar, Vice President of Information Systems and Technology at Princess House
A McKinsey study reveals that data-driven organizations are 23 times more likely to attract new customers and 6 times as likely to retain those customers when compared to the ones that are not. Data analytics replaces working on assumptions reducing the risk of failure. In a data-enabled environment, distributors feel more active, engaged, and confident.
01
Smarter business decisions
A perfected data analytics process can help businesses grow consistently by predicting market shifts and customers. Data analytics provides systematic statistical reasoning that rules out "going with the gut" decisions. It also helps businesses assess employees and business processes to implement improvement strategies for increased efficiency and productivity. Data has become the cornerstone of strategic decision making eradicating operational inefficiencies and helping companies move towards a customer-centric culture.
02
Easier distributor management
Data widens your knowledge about individual distributors helping you in creating a personalized process for distributor management. Distributor analytics can help invent newer strategies or improve your existing ones to suit your business goals. It can positively impact your training sessions with data-driven insights on the efficiency of your training programs. It helps you track actions, predict behaviors, and analyze how distributors respond to every change in your business process.
Data-driven insights can help companies measure their performance in the market, analyze the gaps and adopt strategic measures to overcome the challenges. Customer analytics, especially, is a great way to penetrate into the customer base and the ongoing trends in the market. Data analytics open up newer dimensions for direct selling companies through product and customer analytics. Companies can leverage the insight-driven analytical model to predict market trends, pricing risks, and business process siloes.
Data-driven marketing campaigns engage the targeted audience and response rates are comparatively high. This approach lets direct sellers connect with the right prospects and deliver exactly what they want. Analyzing data and applying it to the marketing strategies can help your marketing team create relevant content and identify the perfect channels, thereby enhancing customer experience.
How would you otherwise predict your customer interests if not with data? Data is the "go-to-guy" that can help you to stay atop the list with clear predictions on your customer behavior, their preferences and interests, market and industry trends and patterns, and competitor activities. Data analytics helps you analyze the purchase patterns and demographics of your customers and derive deeper insights into products, services, and pricing.
06
Efficient risk management
The capacity of data to pinpoint inefficiencies, threats, and errors is well-known and beyond human speculation. Arching the power of data, organizations can detect and mitigate risks and threats well before they cause daunting challenges to the business. Data can also increase accountability and reduce the occurrence of unethical activities among employees and distributors. Data can also outline preventive measures to reduce claims, legal penalizations, and lawsuits.
07
Better customer satisfaction
Data-based innovation promises a better customer experience. It removes the risks associated with guesswork practices and helps companies establish concrete and consistent strategies to address customer pain points and interests by creating a holistic view of the buying process. Understanding customers and catering to their needs on time can, in turn, contribute to building loyal and long-term customer relationships.
Customer-centric data analytics can provide insights into your customers, their shopping habits, and improve your products and services.
3 key value points you must incorporate into your data-driven culture
It is true that introducing a data-driven culture is difficult in direct selling but making the effort will surely bear fruit. Data analytics improves decision making by identifying trends and patterns that govern business decisions.
Data-driven culture intensifies the value of your time by not only analyzing what happened but also what will happen.
Ensuring data quality will stay on priority because without that data can be misleading.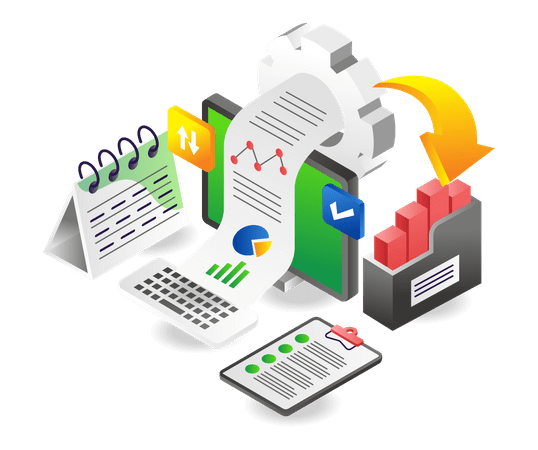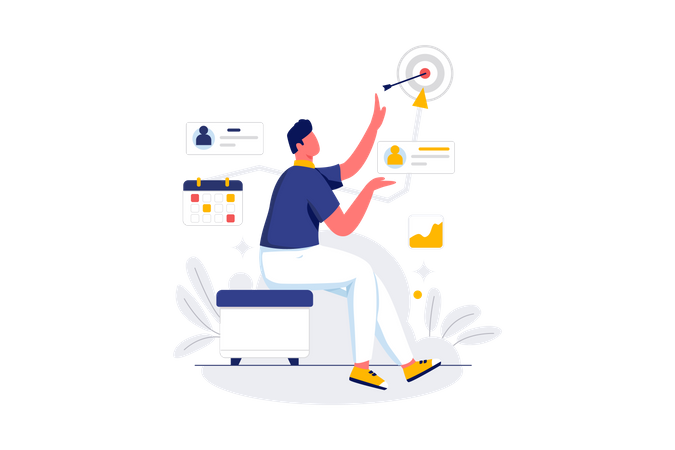 Keeping definite business goals so as not to get lost in the analytical process.
Top data analytics models for direct sales companies to deploy
Different data analytical models adopt different ways to analyze data. Each model has a unique perspective that dissimilates data into a digestible form for companies to leverage. While each analytical model has its own capacity, identifying the right model and deploying it for the betterment of your business is often an arduous task.
Understanding them in detail might help you in identifying the right one that suits your need.
Descriptive data analytics
This analytical model unfolds the story of what happened in your business by breaking down data sets from the past. It helps break down data in a constructive way to identify patterns and trends that are easily perceivable by the human mind. With basic descriptive statistics, it gives an explanation of the scenario with tables, graphs, or pie charts.
Descriptive analytics can be applied to the following data sets
Customer engagement

Social media engagement

Website traffic

Ecommerce trends
Performance of distributor training programs

Sales figures

Campaign performance
Diagnostic data analytics
The advanced analytic model outlines the reason why a particular event happened. It analyzes data to understand the cause with techniques such as drill down, data discovery, and data mining. Query and drill downs is an analytic capability that gives a granular view of a particular event in the data set. For example, in a data set that shows a particular month's lower sales volume, data drill down can pinpoint a sales rep who closed the lowest number of deals that month.
Diagnostic data analytics gets into the root cause of the problem and hence it is sometimes referred to as "root cause analysis". In the direct selling context, diagnostic analytics can help companies identify the reason behind
Distributor and customer attrition

Drop in profits
Surge or drop in product demand

Cyber attacks
Predictive data analytics
Predictive analytics help businesses identify possible outcomes based on historical data. Employing advanced technologies like machine learning, predictive analytics detects risks and reliable opportunities. Deep learning and machine learning algorithms find patterns in the data pertaining to customer behavior, product and market trends, etc.
Benefits of employing predictive analytics in your direct selling business
New and reliable revenue opportunities

Early fraud detection

Improve product quality
Increase customer satisfaction

Gain a competitive advantage

Forecast trends and demands
Prescriptive data analytics
Prescriptive analytics prescribes optimal courses of action from the available data. Unlike other analytics models that concentrate on data monitoring, prescriptive data analytics confers businesses with actionable insights to plan their course of action. This analytics model employs data from both internal and external sources and applies them to optimize the decision making process.
How does prescriptive analytics empower direct selling processes
Streamline sales and marketing activities to drive more revenue.

Optimize results and rectify gaps in campaigns and promotions.

Improve lead generation by identifying quality leads using lead scoring techniques.
Identify the right target audience to run personalized promotions that drive results.

Predict distributor and customer attrition rates based on past engagement levels.
Identifying the right data analytics model for the right process is a tricky affair. Data experts at Epixel MLM SoftwareEpixel MLM Software provides technology solutions to help MLM and direct selling companies to digitally transform into a customer-centric organization. can help you ease this task with their expertise and experience in the field.
Future of data analytics in direct selling
The concept of data analytics itself has seen numerous transformations within a short span of time. In the next five years, it's going to witness tremendous advancements in the field tuning up the rate at which companies are growing.
Deep learning and Machine learning as subsets of AI will elevate sales in the near future. Predictive modeling will also revolutionize the online marketplace with accurate customer and trend predictions.
Internet of Things and analytics stacks combined, will also create a major breakthrough in the field of analytics. When the number of devices increases, companies will find it a tedious task to handle huge amounts of data generated. These data are often unorganized and unstructured. IoT analytics will help companies leverage the potential of complex and varied data sets. It will also help businesses improve processes by delivering consistent and accurate business insights for companies to work on.
Automating data analytics can help direct selling businesses build a stronger predictive model that can be customized to individual business needs. Automation can also ensure timely syncing of data from multiple applications, platforms, and cloud. The automated data analytics system then gathers and transforms this data into strategic business decisions.
In terms of hiring a workforce who can juggle the data to your advantage, look for talents who can complement your organizational goals. Expertise in analyzing data is one, identifying the striking factors for improvement is yet another. So, look out for adepts who can complement their skills of analyzing and presenting data in the way it should be presented.
"Technology needs to be part of, not separate from, a company's business strategy. "Every company today is a technology company, so it is key to look at the business first and then see how technology can enable the company to deliver the business goal."
— Yemi Mateola