Many years ago, during my early 20s, I was flying out of my home country for a new job. After all the airport hullabaloo, as I was boarding my flight, the crew member checked my boarding pass and handed over a package to me. It had a souvenir, a pen and notepad, a box of cookies, a wet wipe, and a note that read, "As you embark on this new journey in life, may your pride and dignity grow manifold because you have earned this new job, a career that many might be dreaming of. We take pride in getting you to your new destination. Spread wings, fly high!"
I wept, uncontrollably. Maybe that's why there was a wet wipe too in the package. The whole gesture got me hooked. And then the note further deepened the root right into my heart. Many years later, the airline still remains one of my favorites. Despite its loyalty membership and the yearly goodies and newsletters that come home, what I treasure the most is that note which broke me into tears. The brand laid a foundation to build trust and loyalty through my EMOTIONS! With a few words and those goodies, they evoked my happiness, surprise, excitement, and the elated feeling of being recognized as special.
Coming to think of how this whole emotional marketing and loyalty building worked, they made use of all my data to perform actions pertaining to my emotions. The airport and the airline leveraged every possible data from my passport that showed them it was my first international flight, my visa which showed them that I was moving abroad for a job, and my age which was vulnerable to emotions as a youngster!
The concept of emotional marketing
"Whether B2B or B2C, I believe passionately that good marketing essentials are the same. We all are emotional beings looking for relevance, context, and connection."
Beth Comstock, Writer & Advisor
Rather than an advertisement that makes a hundred brand mentions within 60 seconds, one that hardly makes any mentions or subtle mentions is mostly identified and accepted by customers. Why, because emotions matter! Like a kid who yells back at you during a heated argument, and then calmly listens to you realizing their mistake, bratty brands hoot and howl to grab customer attention. But, winning the attention isn't the end game. And hence, doyen brands take the slow ship. They analyze your mood, behavior, attitude, and wide spectrum of human emotions and actions that can create an impact for the brand.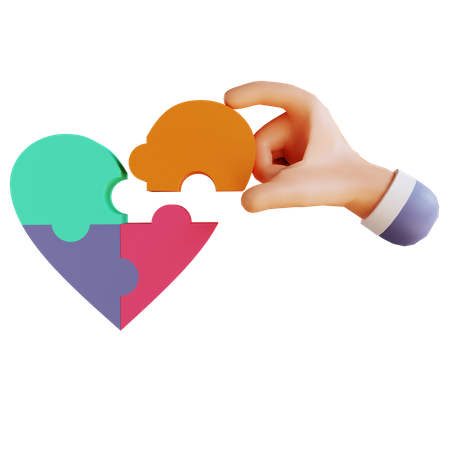 What is emotional marketing?
Emotional marketing is persuading customers to buy something driving their emotions and thus forming a robust connection or relationship in the long run. A slow, sentimental, sepia-toned, storytelling advertisement can gush emotions into customers' hearts and thus build a closer connection with the customer. This very root sprouted in their hearts could activate their brain cells encouraging them to purchase, visit, call, or any such activity that would ultimately increase the brand's sales or revenue in the long run.
Reinforcing human emotions in direct selling
The direct selling business is synonymous with human emotions and customer-centricity. Emotional marketing facilitates buying processes in the direct selling sector these days putting digital marketing and neuromarketing together. The direct selling way of customer-distributor meetings that are conducted online and offline are rapport builders that enable brands to analyze people's expectations of the brand and how they prefer the brand to accompany them in the long run.
In the years ahead, far from digital transformation techniques, business progress and marketing are going to be a cocktail of neuroscience, neuroeconomics, behavioral science, decision science, and such cognitive science research. The neuromarketing market size was valued at 1260.94 million USD and is expected to reach 2713.86 million USD by 2030.
When you are making a hotel reservation and you see a great deal with a sticker that reads "Only two more cottages left!" the chances of you grabbing that deal is as high as 73%. This is a pure case of emotionally making you feel that you might lose a deal that most people have used. Or, creating a FOMO– fear of missing out!
The direct selling sector is uniquely equipped to curate products that are trending in the market like nootropics, beauty enhancers, and fitness boosters in no time. Consumer insights that are derived from interpersonal relationships and real-time feedback enables quick and diligent prediction of market trends. Even neat packaging combining smart containers and colors itself could emotionally catch your customer's interest and stay attached to your brand for a longer period of time.
Emotional loyalty – A business breakthrough!
Forget about the loyalty perks and rewards that you have got to offer your customers, sometimes, your brand ethics, values, and how you dealt with your customers previously could win you customers for a lifetime. Why because loyalty cannot always be built on materials.
Customers who are emotionally connected to a business are 52% more valuable than the highly satisfied customers.
Millennials and Generation Z are great ambassadors of compassion and humanity. Brands that are carbon footprint conscious, cruelty-free and animal-friendly, fighting climate change, etc find it easy to build customer loyalty for their integrity, vision, and principles.
Unlike usual loyalty and rewards, emotional loyalty doesn't help you retain a single customer or two but it could help you retain customers of a particular age group, community or even region-specific customers. Experiences that bring customers closer to the brand delivering an innate and personalized experience could intensify customer loyalty. This would make these loyal customers your brand advocates who would not only help you improve your revenue and sales but most importantly help you improve your brand credibility and overall image. You could run any number of campaigns with celebrities of any category but trust, respect, and mutual admiration are born out of pure emotional attachment that lays a strong loyalty foundation. Hence, emotional loyalty doesn't get affected by factors such as price variations, inflation, or competition. Emotionally loyal customers have their trust, connection, and nostalgia rooted in the brand which is a concrete asset that businesses battle to earn.
According to a recent HubSpot study, three out of five customers expect good customer service to feel loyal to a brand. Moreover, 76% of customers admit that they wouldn't return to a brand that once gave them a bad experience or impression.
How could emotional loyalty benefit direct selling businesses?
Efficient marketing– Different from rational or behavioral marketing, emotional marketing once done right is a great investment you would never have to turn back to. Cost issues, supply-logistic issues, or any other external issues wouldn't bother your customers because they are attached to you emotionally and not based on how much you spend on them or other commercial factors. During unforeseen circumstances where the brand faces a dilemma, these customers could be your saviors too.
Better products– With the number of products under various categories thronging into the market every single day, customers are often in a state of confusion. Empathizing their feelings, understanding their likes and dislikes, and analyzing what they are looking for by measuring their non-conscious responses could help you design newer, better and innovative products before your competitors do.
Active endorsement– Rather than repetitive advertisements or influencer marketing, emotionally loyal customers who are also your brand advocates spread their word among their circle bit by bit. Their intangible trust in your brand would encourage them to recommend you and bring in newer customers into the system. Incentivizing them motivates these endorsements and could help you win their hearts.
CapGemini in their recent study found out that 82% of emotionally connected customers will promote or endorse a product or a brand among their family and friends and spend more.
Brand personality– No matter what you are selling, having a brand identity or personality is significantly important. Matching your customer's vibes and adopting a customer-first approach is sure to ignite intense brand loyalty. A powerful brand story that describes what inspired the inception of your brand and how it continues to drive your mission could develop empathy and strong customer bonds.
Identify customer pain points– You will understand a person only when you get to know them closer. In the same way, take time to know and understand your customer's problems or what bothers them the most. Offer them something exclusive and personalized to get over their immediate crisis. Always let them know that you are available for them to rely on.
Implementing emotional loyalty – Know how
Remember Aristotle and his rhetorical triangle ethos, pathos, and logos? Those three aspects are the key to persuasive marketing. Balancing these factors empower your brand emotionally.
It appeals to ethics or credibility through which trust and confidence are built. For marketing a brand building, when you quote an expert, citing sources, customer testimonials, case studies, etc are tools that can influence your customers in the process of building emotional loyalty.
For example, when the product packaging or campaign highlights that it is recommended by expert doctors, you are establishing the brand's authority and trustworthiness in the market.
It is inspiring a response through empathy, emotions, and passion. A strong message that needs to be told in a way that sticks to the customer's mind for a longer period of time can be conveyed by leveraging empathy and emotions.
For example, explaining a brand's underlying motives to support a girl child or fight water scarcity in underdeveloped countries could awaken a customer's emotion towards the brand for its humanity and social responsibility.
It is persuading through logical reasoning and evidence. Instead of delivering random statistics and figures to convince your customers, make them ponder over how your products could alter their lives. Connect your product with their emotions and get your logic imprinted in their minds.
Building an emotional strategy needs one of these aspects to be focussed thoroughly because you are dealing with your customer's emotions which could cost you your brand if not dealt with carefully.
Emote their remote senses
Despite digital transformation and virtual excellence, the direct selling industry retains its warmth and comfort for its human factors. The industry has undergone quite a lot of automation and technological advancements but still ensures that the human essence is retained enough to reduce churn rates and improve customer retention.
From flowers to Ferraris, brands spend billions to build customer loyalty, but they often fail to communicate rightly with their customers which is the right key to unlock customer happiness and satisfaction.
The social animals and emotional beings that men are, we love to rekindle relationships no matter what. Even if you land up on Mars, if you find someone who would speak your language, your heart and brain would run to them before your body would. In the same way, when your emotions are rightly dealt with, you know which brand or products your hands would gravitate towards.
Progressive Research Analyst and Content Strategist