Social selling has revolutionized the sales arena turning smiles into smileys, nods into likes, and shakehands into CTA clicks. It has added color and vigor to the sales process with its diversified line of platforms, people, trends, and ideas.
Social selling has also witnessed companies prosper and fail. The reason behind this is the absence of an efficient social media strategy. Social media has been a growing ground for MLM companies, helping brands extend their reach and build a unique brand identity in the competitive marketplace. What differentiates one brand from another in the social arena is the novelty in the ideas and content they deliver. That is what keeps customers tied to these brands.
Importance of having a creative MLM social media strategy in place
Social selling has displayed its potential in becoming one of the most beneficial ways of reaching out to customers in a way that stands in line with customer preferences. And, for brands, this has an even heavier note in terms of boosting brand trust and loyalty.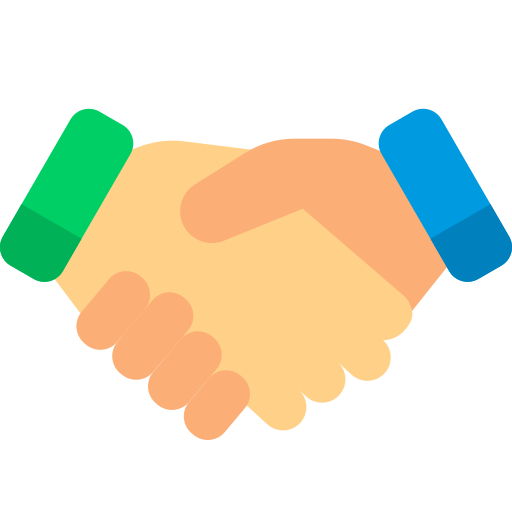 Build relationships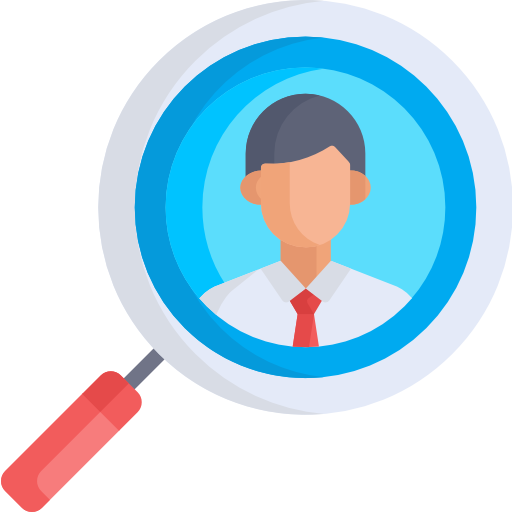 Understand prospect needs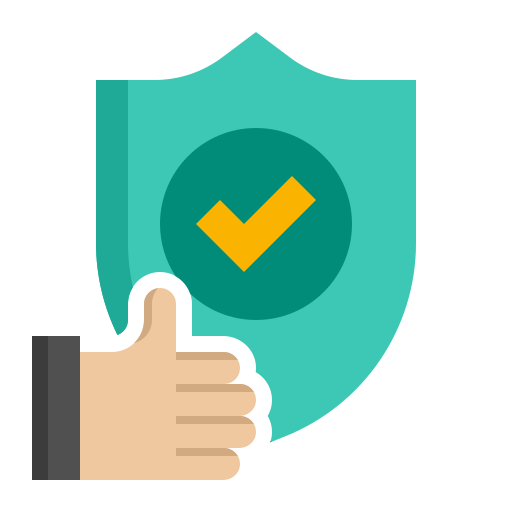 Establish trust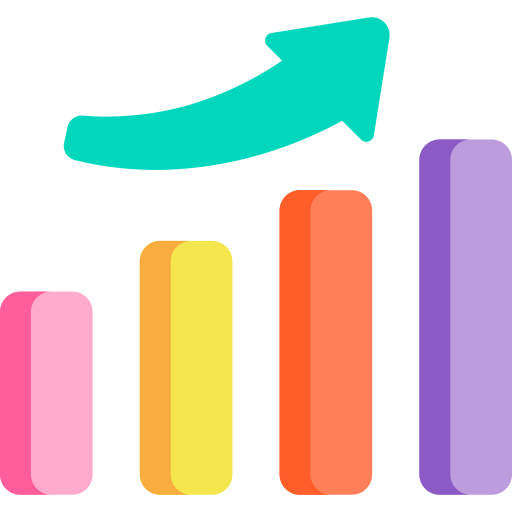 Increase brand visibility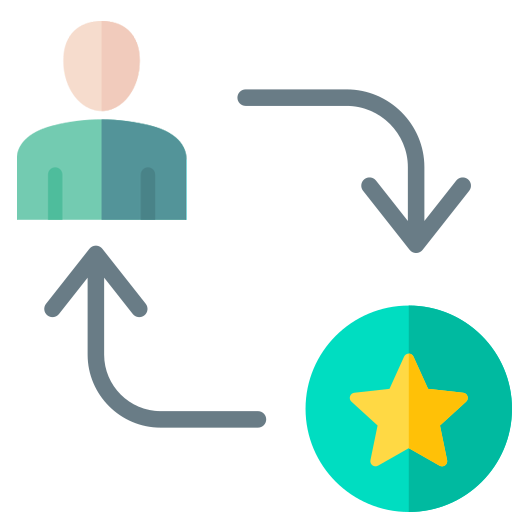 Deliver value seamlessly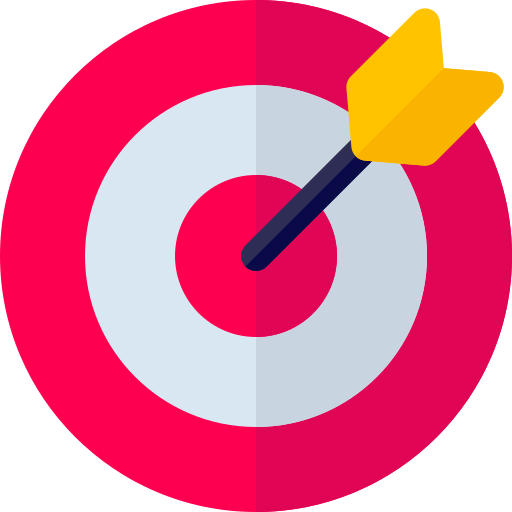 Achieve business goals
It is also exciting to note that social selling generates 50% of the revenue across 14 major industries. That's a lion's share! Isn't it?
Social media strategy for MLM companies
Social media activities done as a daily chore, without a rhyme or reason, are futile. Not only does it retard your brand growth, but will also cast a shadow on your brand identity. Working without a social media strategy will make your MLM business counterproductive. So, here's to all MLM businesses, big and small, an effective network marketing social media strategy to flourish your MLM business.
Build a strong organic presence
Beyond building a strong social media presence, building an organic one is more important. Organic social media traffic helps companies to reach out to the right audience i.e. people who regularly follow you or any hashtags you use. It is also a great way to establish your personality and voice.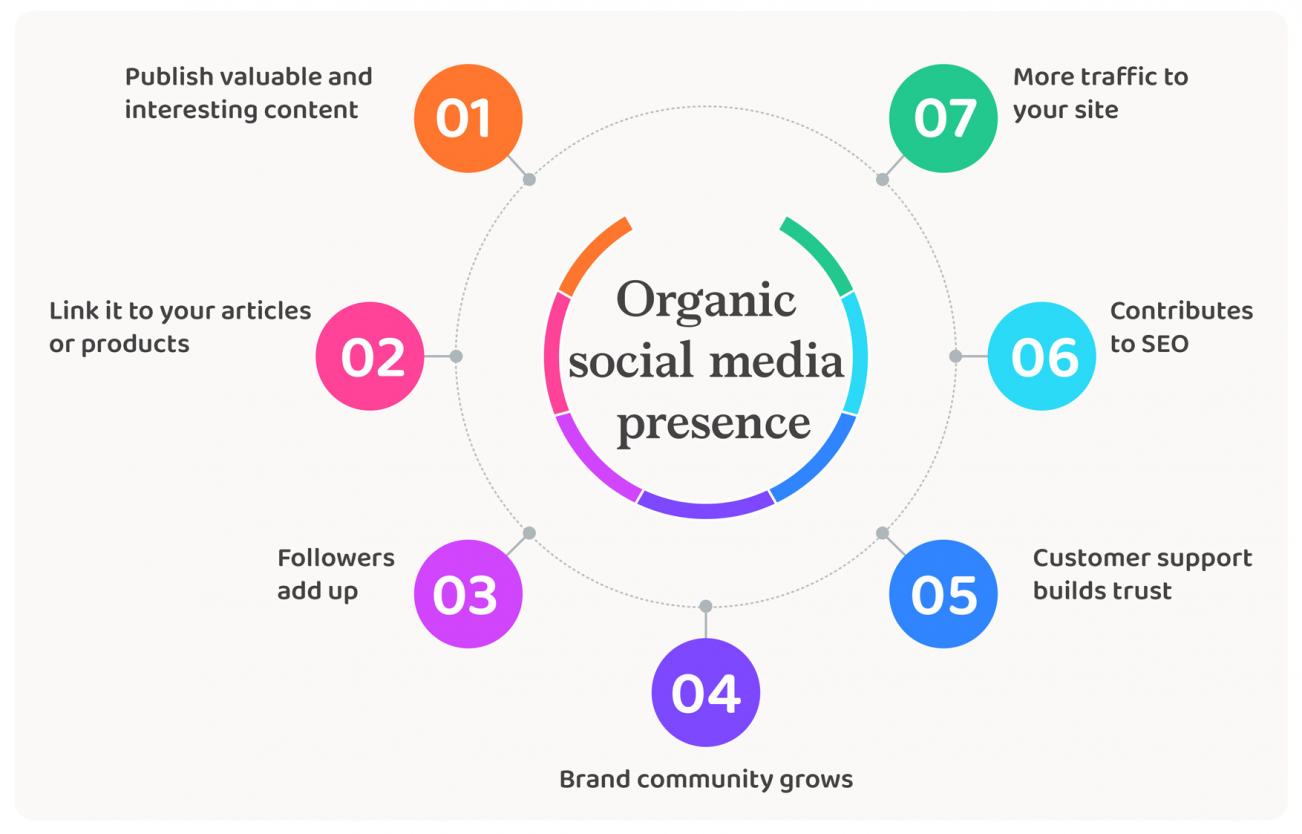 Organic social media ranks higher than paid social media among your customers. Though the latter reaches out to a wider audience, the former helps you in relationship building and customer support more consistently. However, a hard but true fact is that it takes time to experiment newer strategies and attract the right audience, but once done right, it will help network marketing brands build trustful customer relationships in the long run.
Make social media prospecting more focused
Social media has been there for decades but it was until recently that its power in marketing was explored. In order to leverage this power, brands must build a unique way of identifying and connecting with their prospective customers.
However, it is not burdening them with posts nor is it pushing cold messages to their inboxes. It's about developing an artistic way of getting through the right content strategy to reach out to your audience and generate quality leads. It is always wise to go by the rule of thirds when it comes to posting on social media.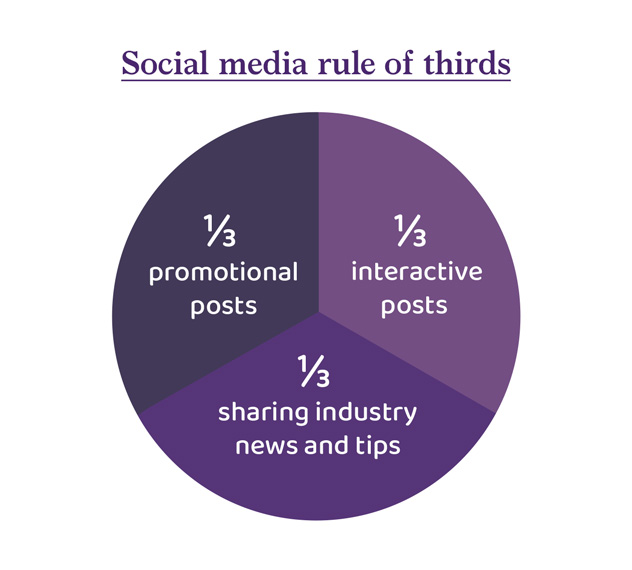 Promotional posts are mainly intended to drive traffic to your website. Interactive posts engage your social media audience building your social network and relationship. Staying current with industry trends and news help keep your brand gain attention and boosts follower growth.
Build relevant audience personas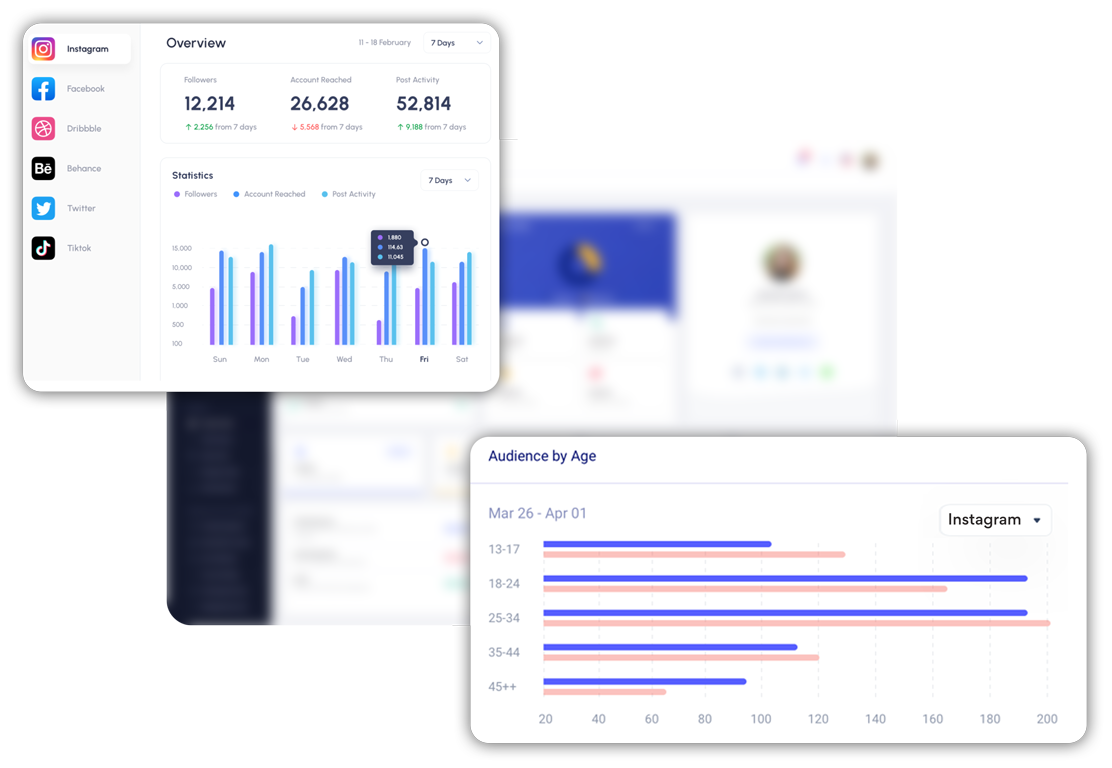 Social media is as vast as the sea. Hence building audience personas are key to drafting an efficient network marketing social media strategy. Based on the engagement rates, click through rates, comments, likes, and reactions, you can classify your audience into different groups. Mostly, based on age, gender, demographics, and psychographics of your audience they can be classified as various personas.
Once the personas are drafted it becomes easier to create posts and content tailored for each audience persona in each channel. Social advertising can also help automate the task of reaching out to the right audience. That being the paid side of it, doing your research on the target audience, understanding their concerns and pain points, and identifying ways to solve their concerns can help you create perfect buyer personas and get you across to the right audience.
Engage your audience thoughtfully
Social media users are already bored and tired of the numerous posts that pop up on social media every day. So, your part of the show should be not to play the usual boring part but to make their journey vivid and interesting.
One way to do that is to hit your stride with the 80-20 rule. According to the rule, 80% of your social media posts should comprise posts that are meant to deliver value, posts that educate and entertain your audience at the same time.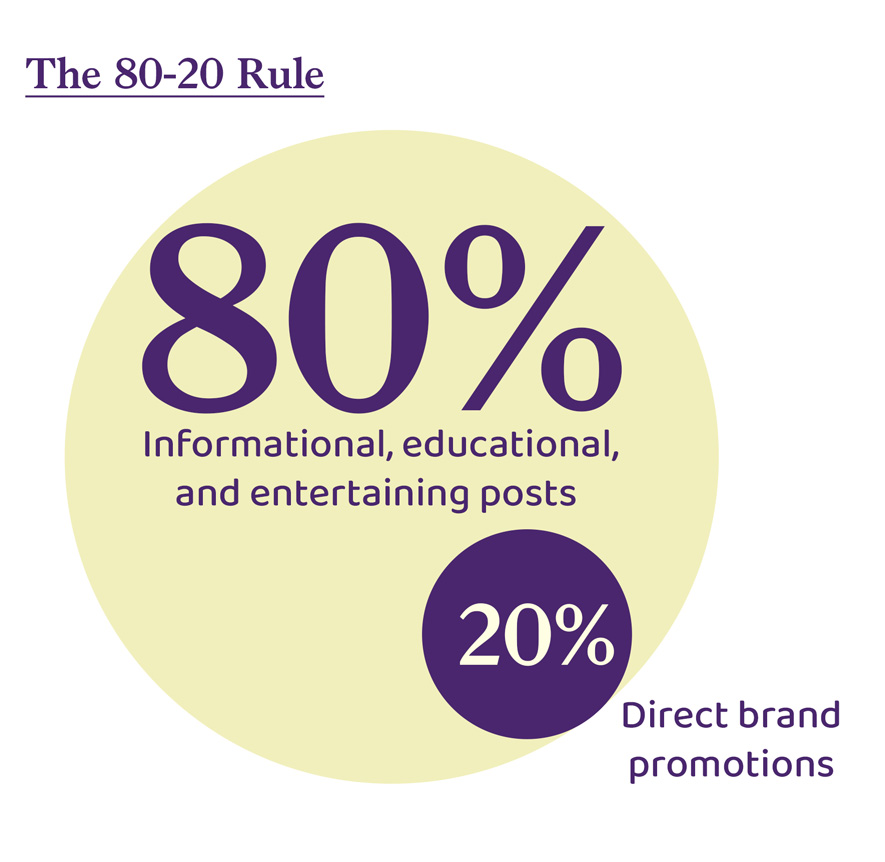 Stay active across channels
Social media experts advise brands to analyze their social selling platforms in order to identify the ones that are more preferred by their target audience. However, staying active with current social trends across channels is also crucial for building brand awareness and credibility.
Posting on all channels with the same content and at the same time may hamper your growth in social media. Understand that each platform works differently and its audience is there for that difference. So design your posts wisely.
Host interactive live sessions to grab your audience's attention and interest in your brand. Invite them for product launches and other corporate events that you host online.
Omnichannel social media strategy for your network marketing company
Create a social media content calendar
Formulate unique content for each platform
Set a posting schedule
Create the right mix of content
Formulate your posts with 80-20 rule
Reinforce your brand identity
How you portray yourself is how people are going to perceive your brand. Having said that, building a unique tone and value in communicating your products and services to your audience is prime to creating a distinctive brand performance across channels.
The primary phase is to create a visual identity with specific colors, fonts, image styles, and tones that people will identify with your brand in the long run. Consistently delivering this identity through value-added content will help people relate and connect with your brand.
Brand identity is
What sets you apart from your competitors
What you value
Your tone and voice
Boost your team's productivity
With social media? How?
Just as good as it is at marketing, so is it in educating and training your distributors. Social media serves as a practice ground for distributors to meet and serve customers. It also gives them the opportunity to learn more about customers, the market, and your competitors.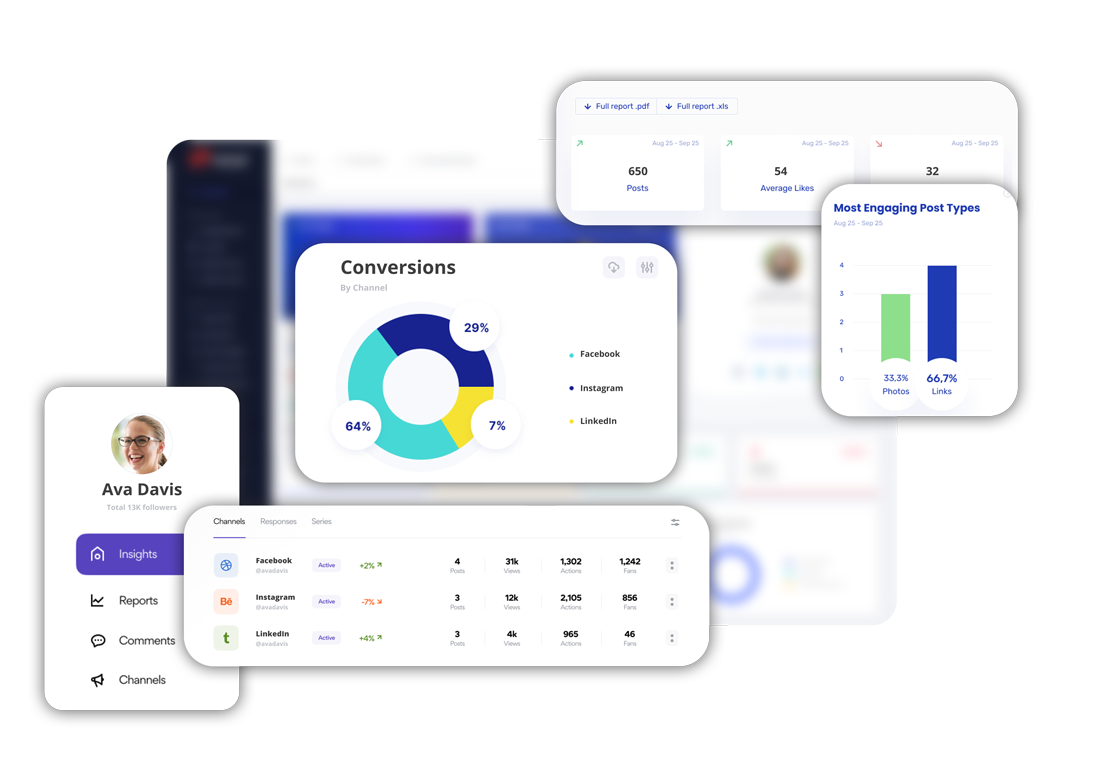 Make social media a part of your company culture. Include social media as a part of your distributor training sessions including compliance and best practices to follow on different platforms. Once a strong social network is established, distributors can easily launch promotions and offers to improve sales.
Customer satisfaction is prime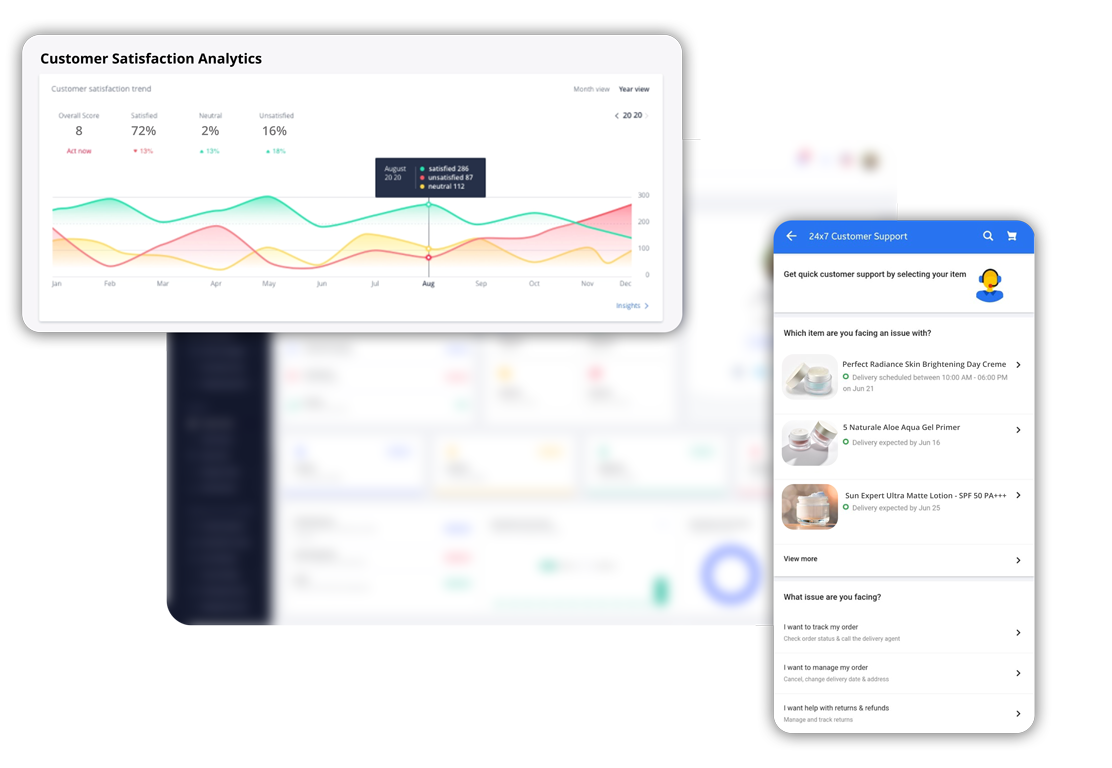 Satisfaction is the key to unlocking customer loyalty. Focussing on improving their experience will help brands build and reflect a customer-centric culture across their social media profiles. Use your social media profiles to communicate important messages and updates, deliver support, and address your customer demands.
Track key customer satisfaction metrics like net promoter score and customer satisfaction score consistently. Run surveys to understand your brand favorability among your customers. Measure and improve.
Include more user-generated content
It is at the heights of satisfaction that users deliver content that would also strengthen your brand. It is an excellent social proof of your brand credibility. These unbiased and genuine reviews attract new customers and improve brand trust and loyalty.
When the whole of the network marketing industry and its products are viewed with suspicion, genuine user-generated content can help influence the purchase decisions of many into knowing and respecting your brand.
Analyze key metrics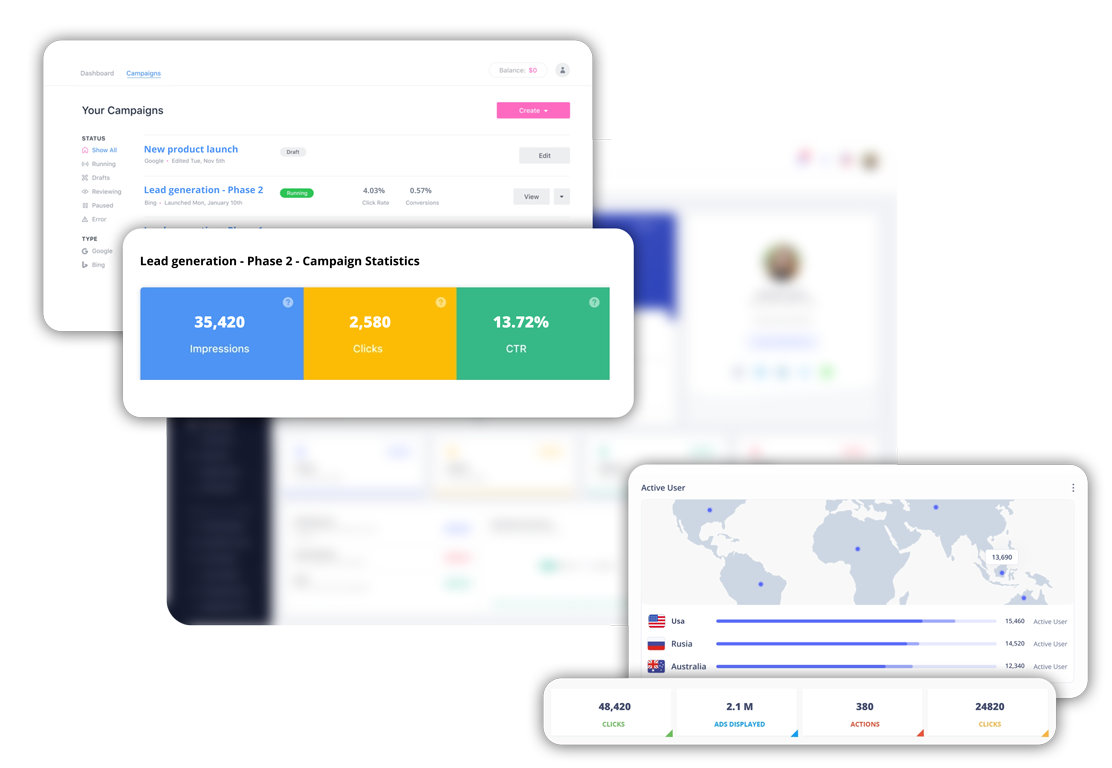 Evaluate your MLM social media strategy on grounds of performance, engagement, and reach. Identify the key metrics you should track to accomplish your network marketing social media goals, that is if you are focusing on increasing your conversions through a campaign, track the performance of the campaign, the number of visitors who visited your site through the campaign, and conversions that happened, with your web analytics tool.
"Just as building a feature to address the wrong problem will surely fail, tracking the wrong metric will prove meaningless."
Tracking the metrics is an effective way to measure the impact of your social media strategy and it also helps train your team with consistent metric reports.
The most important social media metrics you must track include
Reach
Impressions
Click through rate (CTR)
Customer satisfaction score (CSAT)
Engagement rate
Conversion rate
Include social listening in your social media strategy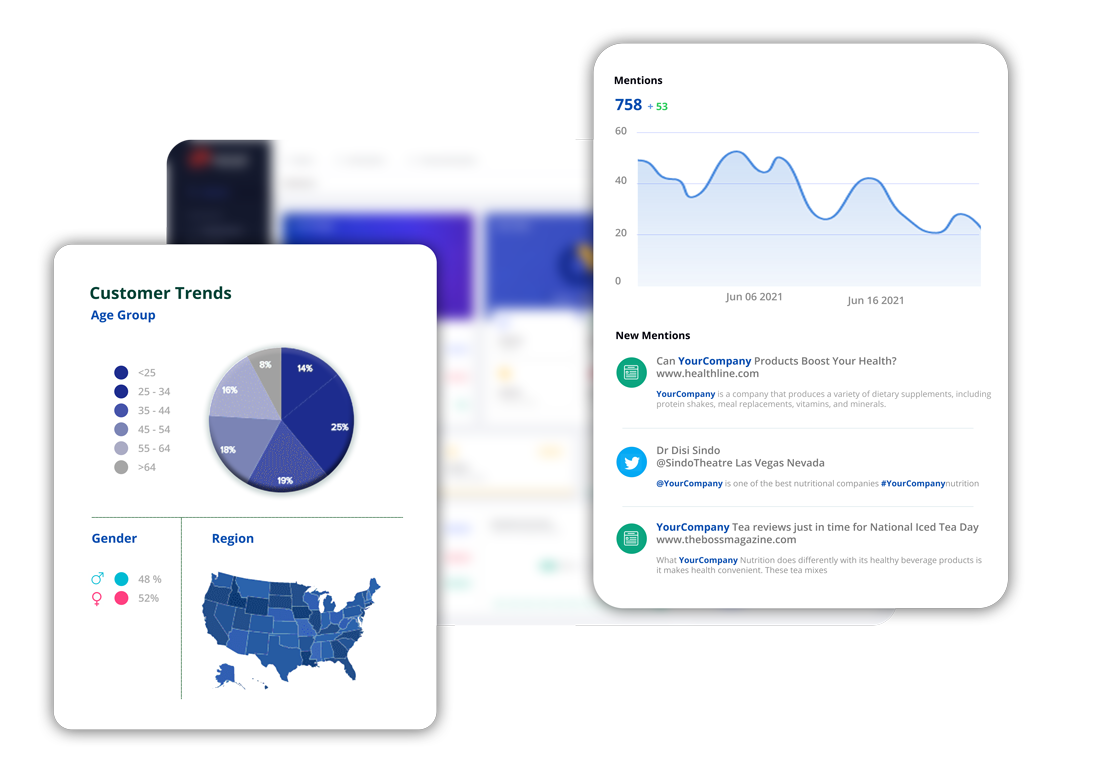 It was not until recently that social media strategists started realizing the importance of including social listening as a part of their social media strategy. Social listening is about monitoring brand mentions and related conversations and deriving insights on customer sentiments to discover newer growth opportunities. Analyzing competitors, the market, and the industry is also a part of an effective social media strategy.
Social listening is done through effective tracking of hashtags, brand mentions, competitors, market, and industry trends. Listening to social conversations about your brand and your competitors will help a great deal in gap analysis and deliver insights on product improvement.
Conduct a competitive analysis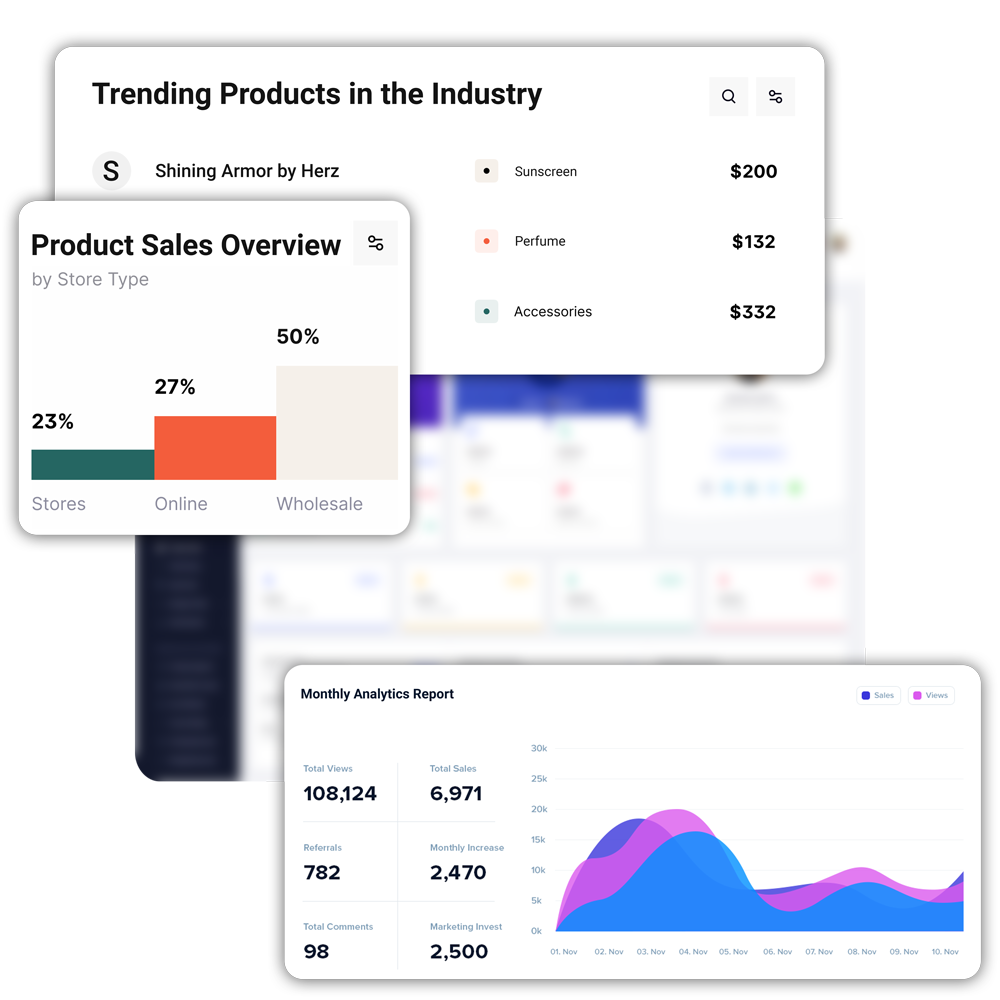 Running a competitive analysis adds to your awareness of your competitors. A thorough competitor analysis and market research will reveal performance benchmarks, social media strategies, and new content ideas. It will also help you identify competitor strengths and weaknesses.
Monitoring your competitor's activity will reveal untapped market opportunities. It will help you realize and leverage the critical gaps in their strategy to improve your brand's performance in the online marketplace.
"Marketing is no longer about the stuff you make, but about the stories you tell."
- Seth Godin
Going by Seth Godin's words, social media is the best place to vividly picture your brand in the customers' hearts. And with an efficient social media strategy, you can conquer the markets!