The direct selling industry uncovers wonderful earning opportunities winning an optimistic approach from 77% of the U.S. population alone. "U.S. consumers continue to remain positive about direct selling, with perceptions toward direct selling remaining stable at about 80% over the past 10 years" (DSA study). This wide arena of selling and earning unlocked tremendous competition and as a result, it has witnessed a rapid growth in bogus earning claims too. This underlines the need for companies to have an accurate MLM income disclosure statement in place, more than ever. These kept FTC and other regulatory bodies connected to the direct selling industry quite busy during the pandemic era. BBB National Program's Direct Selling Self Regulatory Council in partnership with DSA published detailed guidance on earnings claims for the direct selling industry to help companies and its salesforce to self scrutinize their product claims and other promotional activities. The Guidance on earnings claims went into effect in August 2020.
The Purpose
DSSRC's new guidance gives a comprehensive view of regulatory standards that should be followed while making claims on earnings in the direct selling industry. "The dissemination of truthful and accurate earnings claims is imperative for direct-selling companies," said Mary Engle, Executive Vice President, Policy, BBB National Programs. "We encourage these companies to embrace this new guidance to help shape their advertising strategies and plans for salesforce education." DSA has taken it as a part of its obligatory effort to disseminate this guidance throughout the industry, both for its members as well as non-member companies to bring it into effect.
DSA members have always commmitted themselves to the highest level of ethics and consumer protection in their businesses.This new guidance will complement the obligations that DSA members commit themselves to under the DSA Code of Ethics regarding fair and accurate income claims.This DSSRC guidance provides all direct selling companies and salespeople - even non-DSA members - clear direction as to how to best ensure that earnings claims are fair and accurate, and helps individuals make fully informed decisions when considering a direct selling opportunity. We look forward to our continued collaboration with DSSRC and BBB National Programs to provide this kind of guidance to direct selling companies, salespeople, and customers.
– Joseph N. Mariano, President, Direct Selling Association.
The new guidance will help direct selling companies and their salesforce understand:
---
---
What is considered a misleading earnings claim?
What is the company's responsibility in this?
Recommended best practices to follow.
Common misleading claims with examples
The purpose of this guidance is to meet the challenges faced by direct selling companies in monitoring the earnings claims made by their salesforce in the promotion of its products adhere to legal and regulatory standards. With that view in purpose, this guidance is compiled conforming to the statutes, regulations, and guidance documents issued by regulatory agencies, judicial precedent, and decisions from self-regulatory organizations. Among other sources, DSSRC will refer to Section A(8) of the Direct Selling Association's (DSA) Code of Ethics, the Federal Trade Commission's (FTC) .com Disclosures Guide, and the FTC Guides Concerning the Use of Endorsements and Testimonials in Advertising. DSSRC clearly states that this is published as guidance to the industry and should not be treated as advice on legal compliance obligations under state and federal law.
Core Principles
The core principle of the guidance implies that claims made should be substantial and backed by evidence at least at the time of making the claim. Any activity that displays potential income, assets, or showcasing a lifestyle that conveys the idea that the potential salesforce will be able to earn, is considered as an earning claim as per the DSSRC. It is thereby clearly stated that direct selling companies' advertising is but not limited to the promotional materials distributed by the company but also the claims made by its salesforce. Hence the direct selling companies should make it mandatory to assist their salesforce with effective training, monitoring and enforcement procedures to make sure that the claims made by them are genuine and non-deceptive.
Conflicting Claims
Lavish lifestyle claims such as "quit your job", "be set for life", "make more money than you ever have imagined or thought possible", "realize unlimited income", or showcasing images of assets like private jets, opulent mansions, etc. will be considered as flimsy claims by DSSRC. Misleading phrases such as "financial freedom", "full-time income", "replacement income", "residual income", and "career-level income" will also be under the scrutiny as it holds a high-risk of misleading the consumers. Announcements of awards or compensations of current or former salesforce is also considered an earning claim and should be evaluated or clarified on a case-to-case basis and it should convey generally expected results.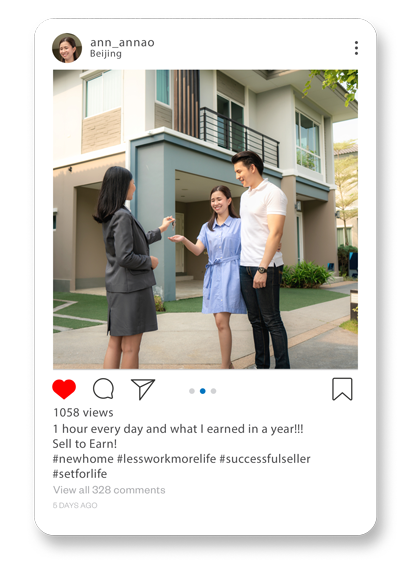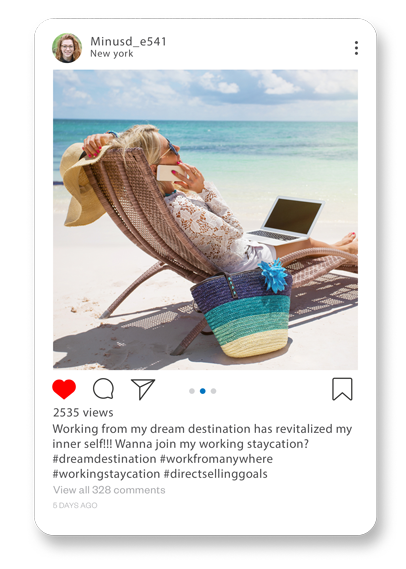 Enacting the Guidance and Evaluating the Direct Selling Companies
DSSRC will evaluate these claims made by companies and their individual salesforce on self-regulatory grounds by reviewing the totality of the claims including their words, images, and the context in order to determine the "net impression" conveyed to an audience. Disclosures provided with the claims should be "clear and conspicuous" with key focus given to its presentation (use of simple language), prominence (clear display with proper font and color), placement (where consumers are likely to notice), and proximity (close to the claim). The guidance also cites examples for people to better understand the concept of mentioned claims.
We hope direct-selling companies will welcome our new guidance as they work with their compliance teams and salesforce members to communicate appropriate representations regarding the unique business opportunities afforded by the direct selling channel.
– Peter Marinello, Vice President, DSSRC.
The Architects of the Guidance
BBB National Programs helps businesses in enhancing customer trust and in following the industry best practices like truth-in-advertising, child-directed marketing, data privacy, and dispute resolution. It is a non-profit organization that supports and fosters healthy competition trust and innovation in the marketplace. Businesses, industry experts, and trade associations work together in a self-regulatory environment to address issues of national and global importance.
The Direct Selling Self-Regulatory Council (DSSRC) is a division of the BBB National Programs which provides impartial and independent monitoring, dispute resolutions, keeping a check on the false claims and fake promises that springs out from time to time in the direct selling industry. It also monitors the product claims and income representations including lifestyle claims made by the direct selling company's salesforce.
The Extract
The guidance is an appreciable effort from DSSRC and would certainly help the direct selling companies that top the industry and those that are growing, to mold their salesforce in devising new advertising strategies without misleading the consumers. This is sure to create a strong sense of brand loyalty and credibility in the industry in its entirety. Now, it is left to the companies and their salesforce to get themselves accustomed to the legal and regulatory standards of responsible organizations and to realize that conforming to these standards can help them in establishing long-term relationships and successful survival in the industry.