"Abracadabraaaa!!!"
You wave your wand and there you go with a list of leads?
Noooooooooooo. It's not magic!
Neither is it rocket science. Sigh!
Lead generation in direct selling is a structured process of generating interest for a product or service through various nurturing strategies. The cultivated interest is gradually stimulated through a variety of processes to convert them as prospects to long-term customers.
Now that it's clear that waving a wand won't work, let's get serious!
The steps to building quality leads for MLM are simple yet tricky. Especially in direct selling, leads have a special way of finding their course to you. Face-to-face interactions have been curtailed to virtual meetings, social media platforms are experiencing wavering favorability, and consumer attitudes are changing.
In the midst of all this, how can we generate quality leads?
Follow a well-outlined process.
Identifying the right measure for the right audience and targeting your efforts at the right time will surely tip you off to succeed in MLM lead generation.
1. Look out for leads on social media - The best place to be!
More than half the people on earth now use social media. So that undoubtedly is the first place you should target to capture your interest group.
People are all ears when it comes to free offers and benefit-oriented content. At the same time, they are wary about the numerous offers they receive. They evaluate brands with the content and customer reviews they see and hear, rather than by the quality of the product or service. Set that straight.
Aim at satisfying your prospects' best interests. That way they are sure to recognize your brand credibility.
You can gain campaign insights like lead generation rate, engagement rate, partakers' demographics, etc from your multi-level marketing CRM and optimize your campaigns to perform better in your network marketing lead generation strategies.
2. Build your email list and run compelling email campaigns
Your social media campaigns can contribute immensely to building quality lead lists. Run exciting offers and ebook or product sample trade-ins in exchange for email addresses.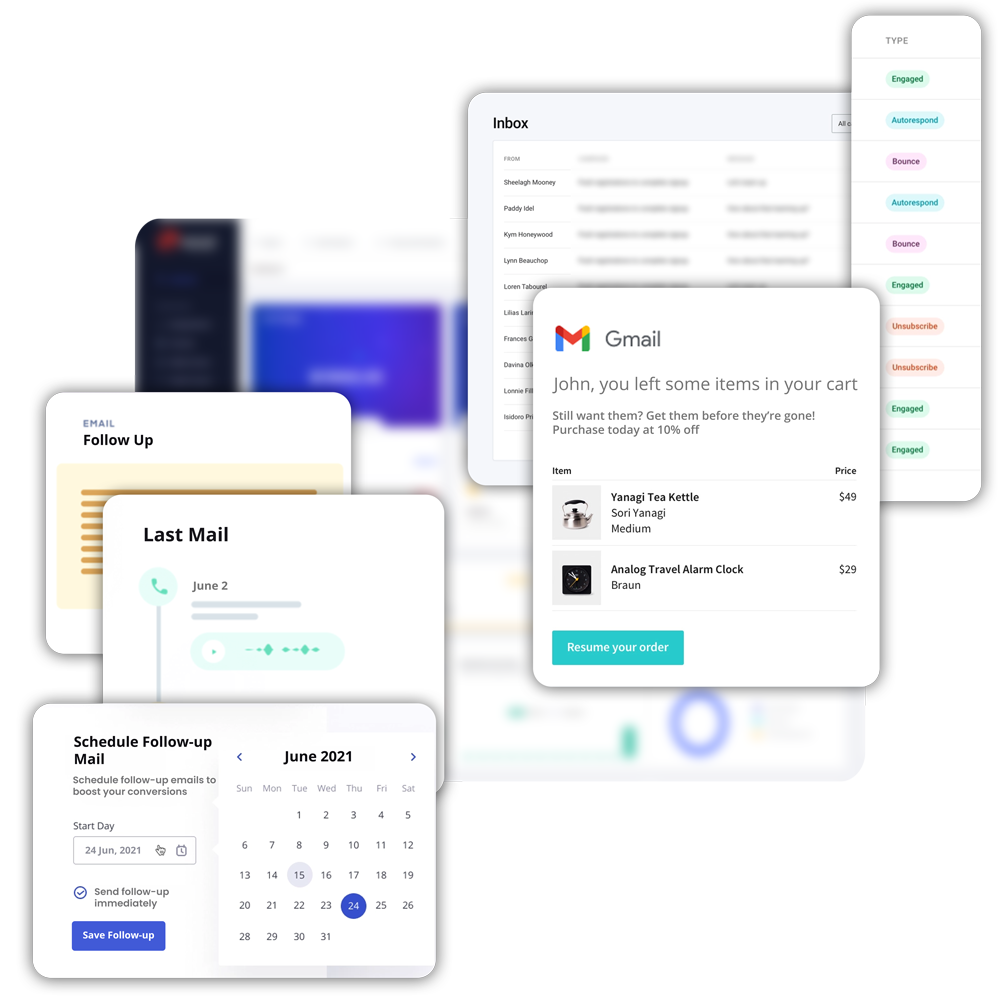 Design compelling email campaigns to grow your prospect interests. Maintain the frequency of your content while ensuring quality and relevance.
Always take care to keep your list fresh and up to date.
3. Design beautiful website landing pages
Your landing pages are your visitor's first impression. Having a good MLM website design helps you keep your leads on your page. Create beautiful landing pages and showcase your products in visually appealing designs. Adorn your websites with impulsive call to action buttons and quick surveys.
Personalize your website content to engage your visitors. Identify the pages with the most traffic, add forms or other interactive content to ensure visitor retention.
4. Predictive lead scoring - The next big move in your lead generation journey
Predictive lead scoring leverages predictive modeling to analyze quality leads based on a number of identified factors like history, past activity, demographics, and psychographics of the visitors.
Realize the potential of your prospects; prioritize and filter the bigwigs in your lead list. Get to the root of your leads and know how well-grounded they are by optimizing the target metrics such as demographics, customer intent, firmographic attributes, customer behavior, and history, thus helping your team focus only on quality leads.
5. Chat your way through to your customers
Chatbots have become more cordial and all the more powerful hosts in welcoming your prospects. Thanks to AI.
They can engage your visitors with interactive gamified conversations; conveying the benefits of your products or services and delivering value-added information through personalized conversations that will influence your visitors to give in their information.
Chatbots can actualize the essence of direct selling—creating one-on-one relationships. They are your virtual agents that greet your customers as and when they enter your zone.
6. Alluring product catalogs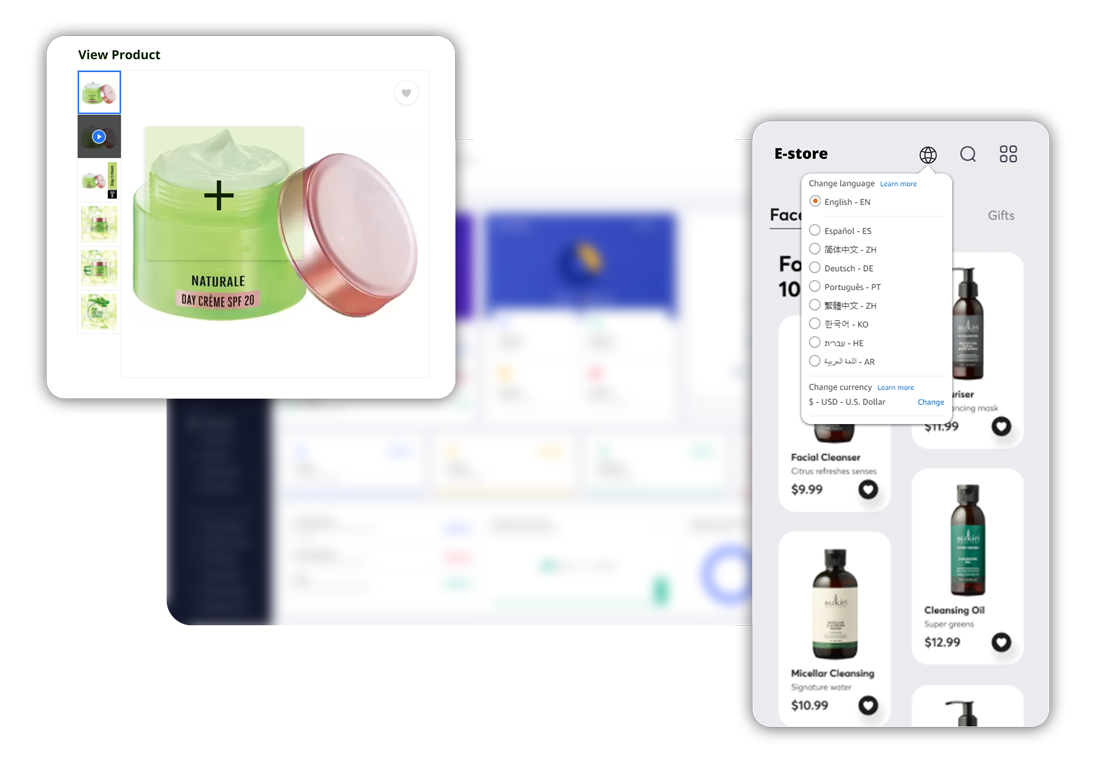 Product catalogs are a great way to attract and generate MLM leads. Showcasing products with vivid content will grasp the attention of your leads.
Positioning compelling call to action buttons, offers, and subscriptions can build up your lead lists. Adding order forms to your product catalog can even convert your visitors directly into customers.
7. Lead generation with coupons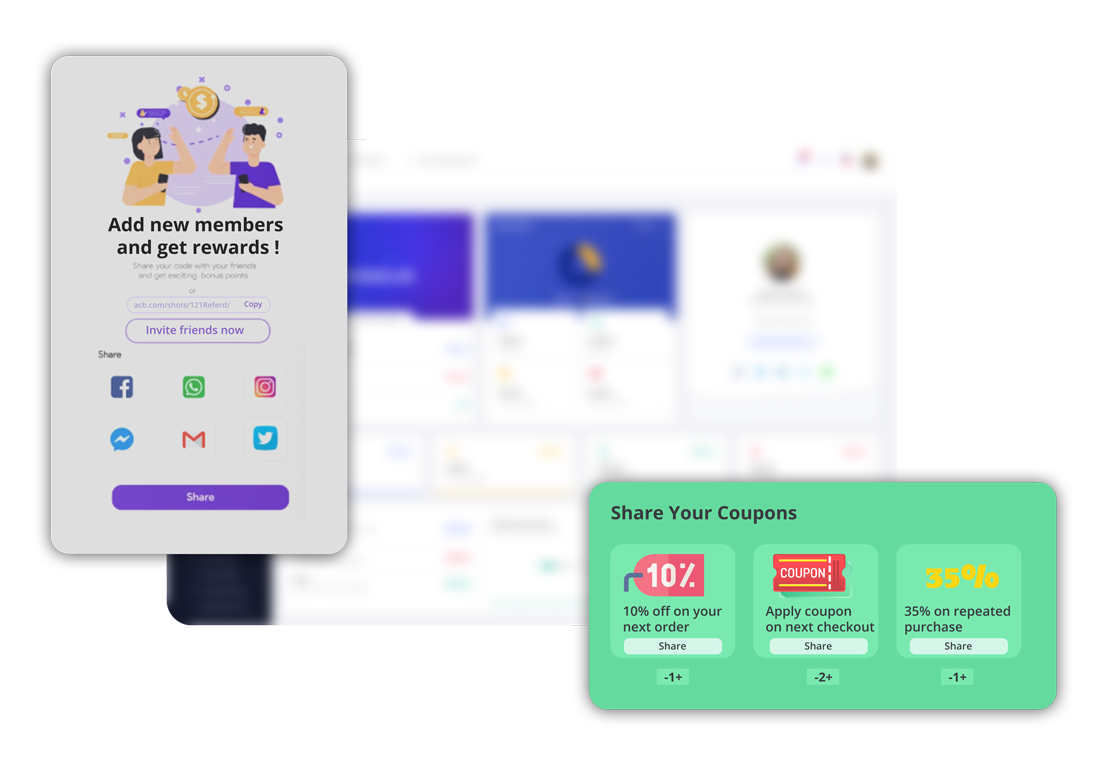 Zero on investment, infinite returns—a coupon is just that. It attracts customers to your website, elevates brand image, automatically brings in referrals, and is an ultimate lead generator.
However, it's good to keep the pros and cons in mind before launching your coupons.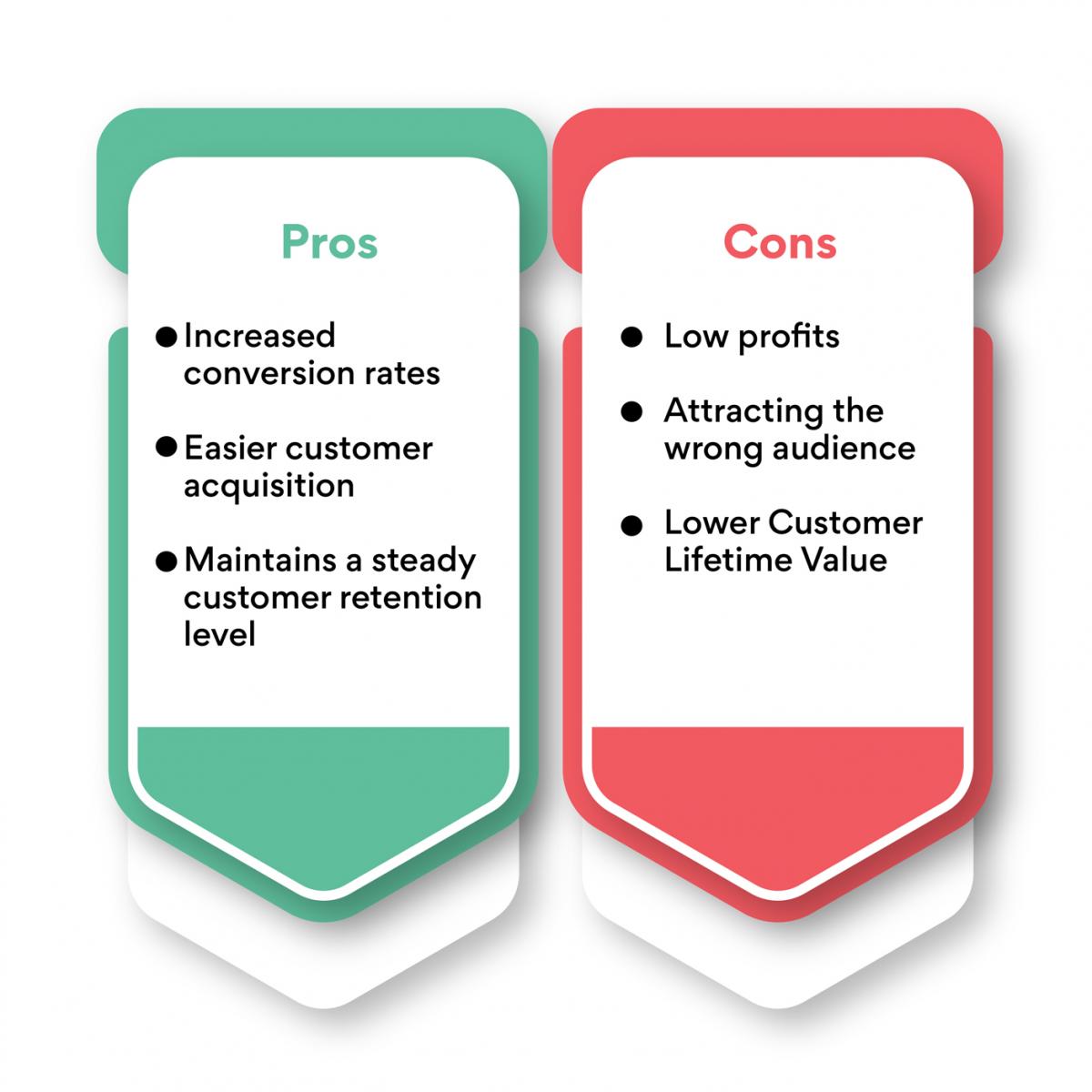 Make your visitors feel greatly valued with coupons designed exclusively for them. Offer product or entry-level discounts that will motivate them to stay connected with your brand. Stir popularity among the masses with easily transferable coupons to improve brand recognition and loyalty.
8. Personalized podcasts
Set the tone and tenor of your brand through lively podcasts.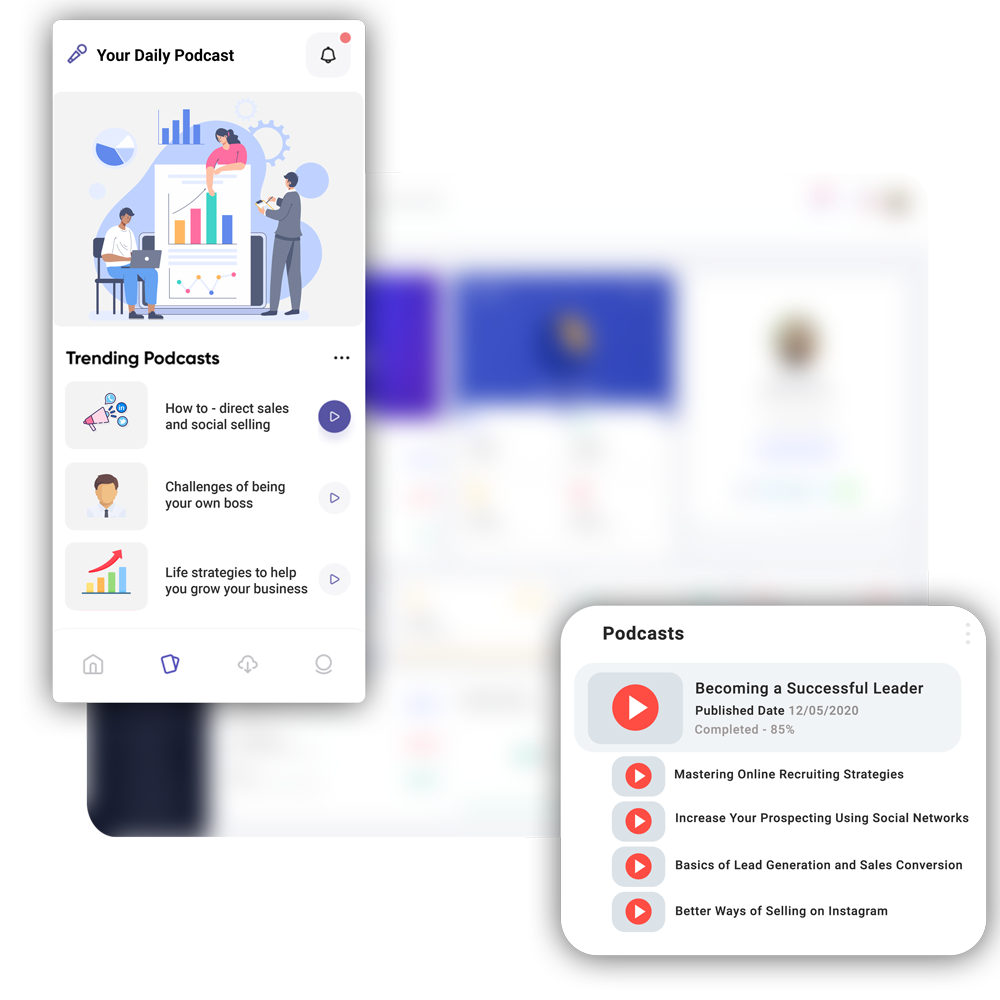 Analyze visitor behavior and deliver personalized podcasts based on their search history, website behavior, and demographics.
Launch captivating podcasts about your products and services with associated offers that swirl the spirit of your visitors in identifying the personalized value you offer.
Host convincing podcasts addressing customer pain points and upload them to your mainstream platforms.
9. Lead capture forms
Lead capture forms are what you expect your visitors to fill out after visiting your lead capture pages—your landing pages, blog, etc.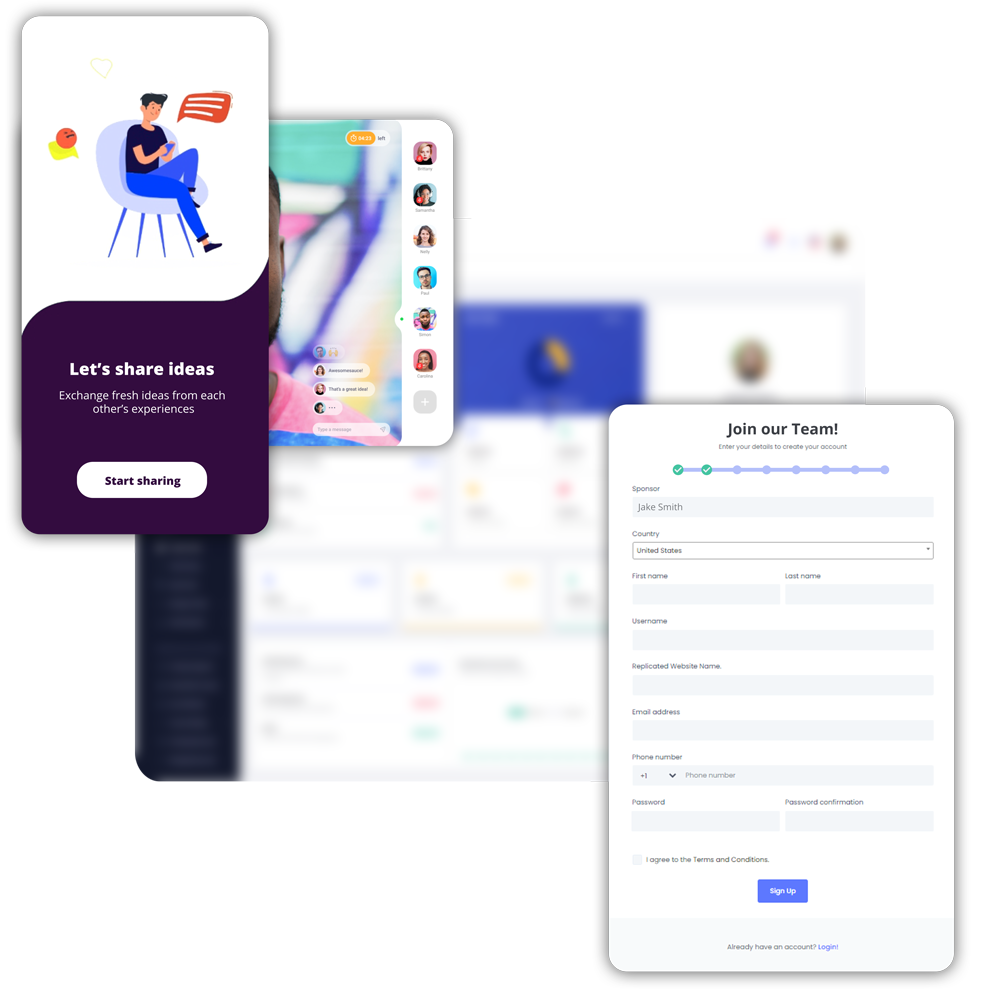 Create compelling forms that your leads want to fill in. Build and time them efficiently to get the ground running with a variety of form display options such as pop-ups, floating bars, fullscreen overlays, or slide-ins that capture your visitor's attention.
Customize your form content, right from basic personal details to tailoring your submit button, reCAPTCHA, and success page, to best suit your brand's purpose. Share or embed forms on your website to drive your leads right into your sales funnel.
10. Onsite retargeting
Onsite retargeting is the last and only chance left for you to make your visitors stay. So use it wisely.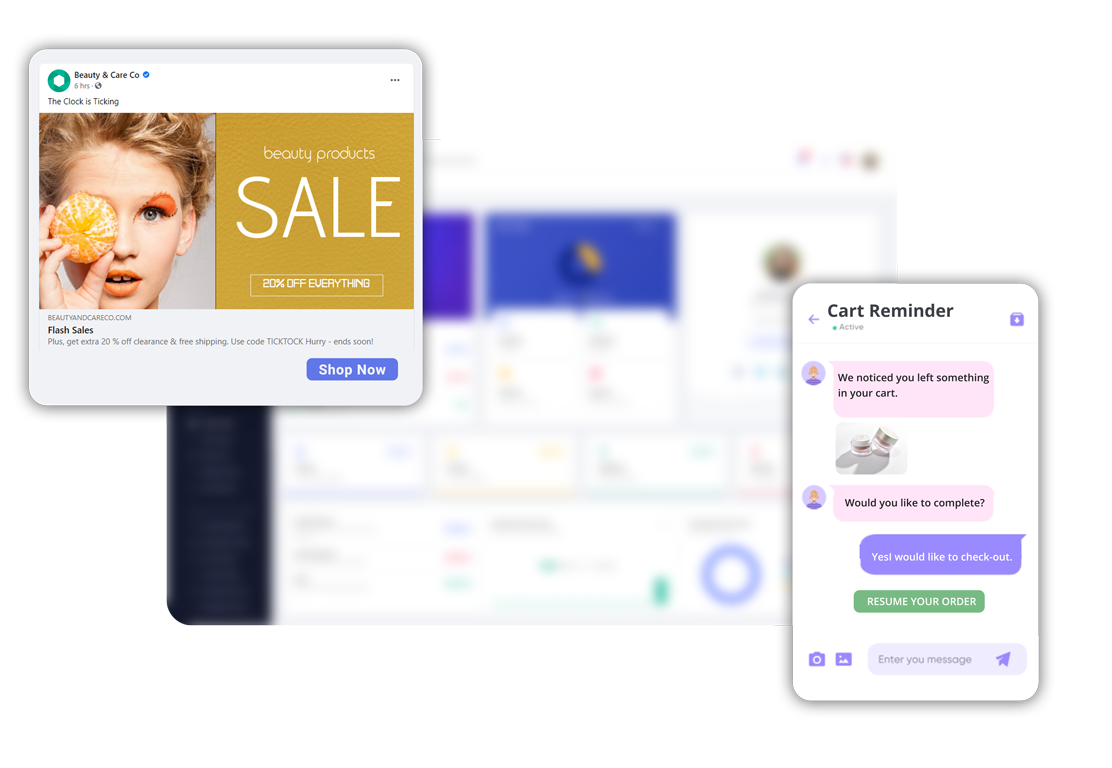 Retarget your website visitors with personalized ads based on their website behavior. Design different campaigns, pop-up ads, or offers for visitors who visit multiple pages, or those who stay on your page for a stipulated time period.
Onsite retargeting can also help you find the reasons why they are leaving you. Run short polls or surveys to analyze the gap.
Lead generation is the first and foremost step in building your brand's credibility, trust, and interest. Direct sales lead generation is based primarily on your distributor's contact list. A dried-up contact list doesn't sound favorable for your business.