A team is not just a group of individuals working together. They need to have a connection, motivation, and engagement. A group motivated by a purpose connected through their strengths achieves more group goals than teams that are not connected.
Team building in MLM is a continuous and structured process that brings together individuals into a single cohesive unit. Enhancing communication, collaboration and camaraderie is an important aspect of team building. This in turn boosts better morale, stronger motivation and improves company culture.
A group becomes a team when each member is sure enough of himself and his contribution to praise the skills of others. Norman Shidle
Direct selling organizations are growing considerate on building resourceful teams through creative team building strategies to draw their salesforce together. Team building as a process has grown past frivolous team building activities, day outs, and social parties.
Diving deeper into the individual concerns of distributors and devising unique solutions to meet their unique needs has redefined the traditional team building process in direct selling.
In the recent pandemic scenario, however, things have changed underlining the importance of remote teams. And all of a sudden the organizations had to shift team building online, and they have done it besides the considerable challenges posed and conquered. The recent stats released from DSA's Growth and Outlook study emphasizes this fact.
The United States is the #2 country investing in virtual team building
Benefits of building effective teams in direct sales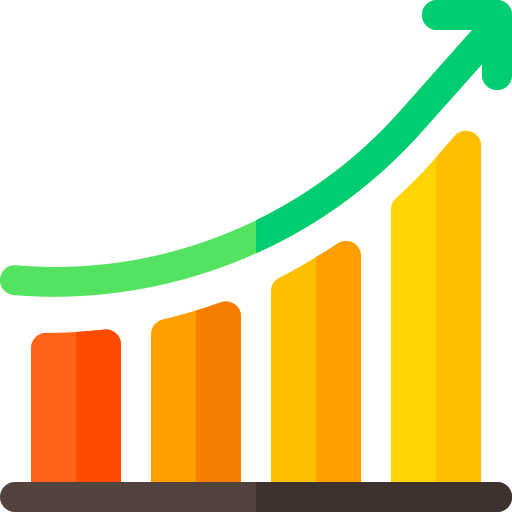 Improves productivity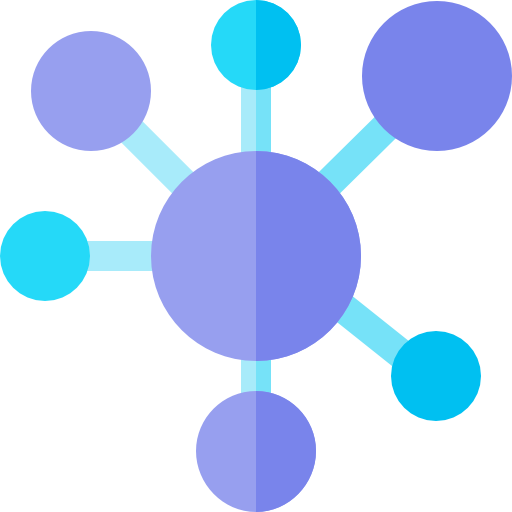 Increases distributor engagement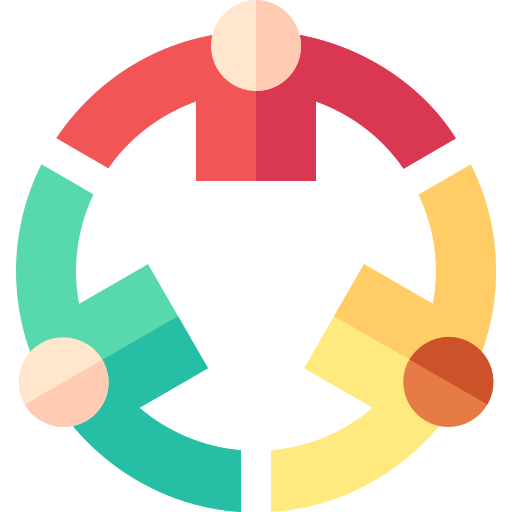 Encourages collaboration
Builds trust and respect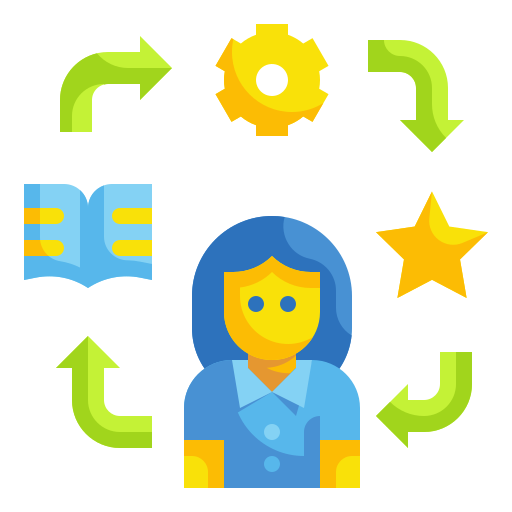 Develop new skills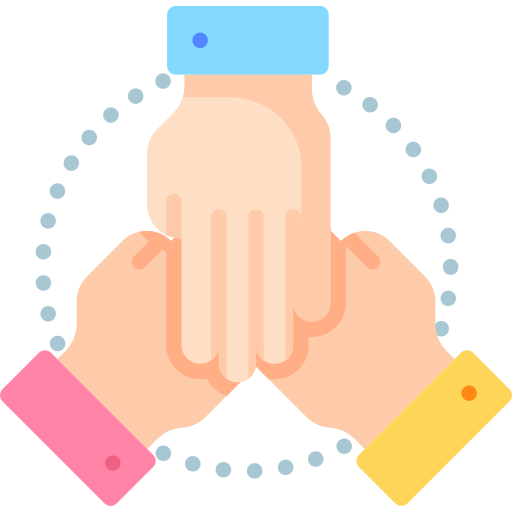 Improves company culture
Aimed at lightening the efforts of direct selling organizations, the research team at Epixel investigated systematically into the matter and has designed a unique approach to knuckle down the challenges of building resourceful distributor teams in direct selling, both online and offline.
Why is team building important in direct selling?
How to build productive teams of direct selling distributors?
1. Establish seamless distributor relationships
Communication is the root of growing fruitful business relationships. How well you nurture it decides the strength of your business. Each distributor is different from every other distributor in matters of language, skills, and culture. Considering this factor, communication should be established not on a team basis but on a one-to-one basis.
Organization's communication channels should be optimized to let your team members stay connected with the rest of the team at all times. Engage your distributors in productive conversations and role-based decision-making processes inside the organization to cultivate a sense of responsibility. Keep them connected through voice, video, and screen-sharing-enabled platforms to share and discuss their challenges and seek immediate solutions.

Platforms with multi-language support enable users to share content in their preferred language making it easier for them to communicate seamlessly. This also aids direct selling companies to manage and monitor their international teams from a single online platform.
Unveil the power of team communication in MLM
Ensure the continued availability of support and resources.
Make individual responsibilities explicitly clear.
Keep your focus on goal alignment.
Identify effective communication channels and optimize them.
Establish two-way communication to effectively implement your strategies.
2. Prioritize tasks and focus on efforts
Managing multiple tasks can be stressful for your distributors. Setting priorities can help take the stress off their shoulders. It also helps in time management and on-time delivery.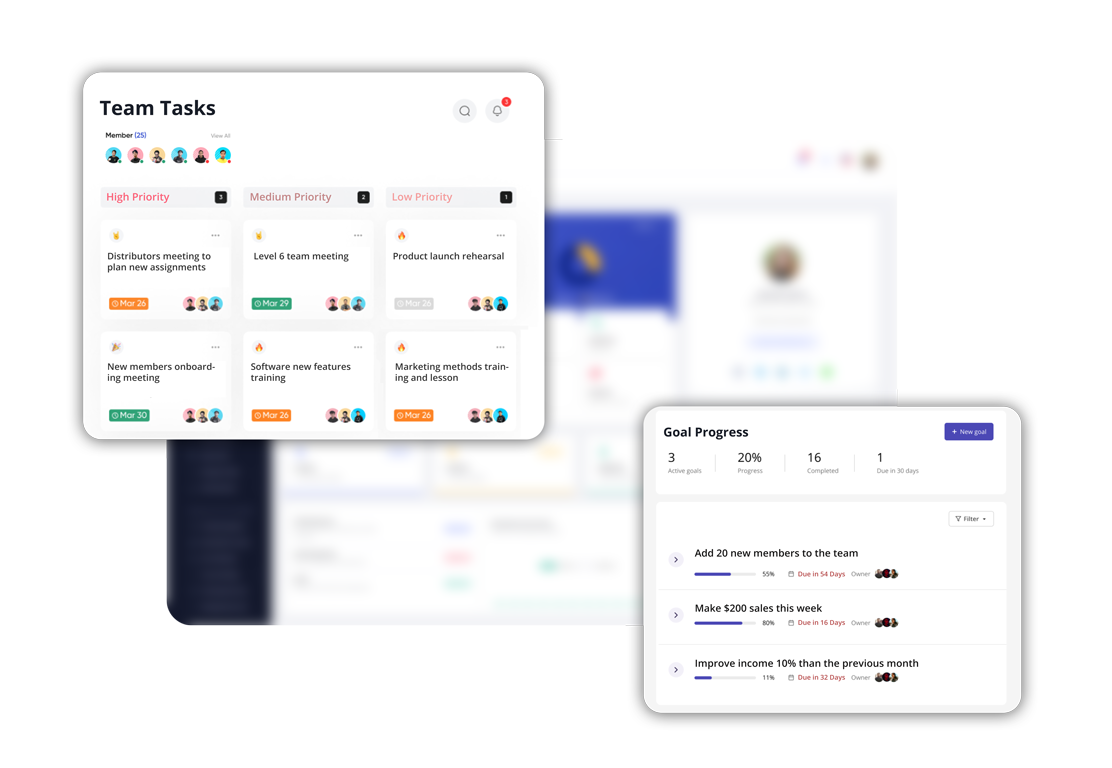 So, let first things go first. Identify the important tasks by understanding your true goals. Invest time to help your distributors in prioritizing tasks so they can utilize that extra time in building up their skills.
What can you do to help your distributors through this?
Give them a single online platform to streamline important tasks and activities.
Customizable platforms help them schedule their desktop, mobile, and email notifications to prioritize urgent tasks.
Setting mention preferences for specific keywords will help them get notified when discussions are on for that particular keyword.
Train them for flexibility because adaptability and flexibility are two main factors in task collaboration among teams.
3. Include everyone in discussions and decisions
Your success is not yours alone. It is the combined effort of everyone involved in your business. They know the pulse and beat of your business just like you do. Including them in your decision making process can give you a fresh new perspective to your ideas.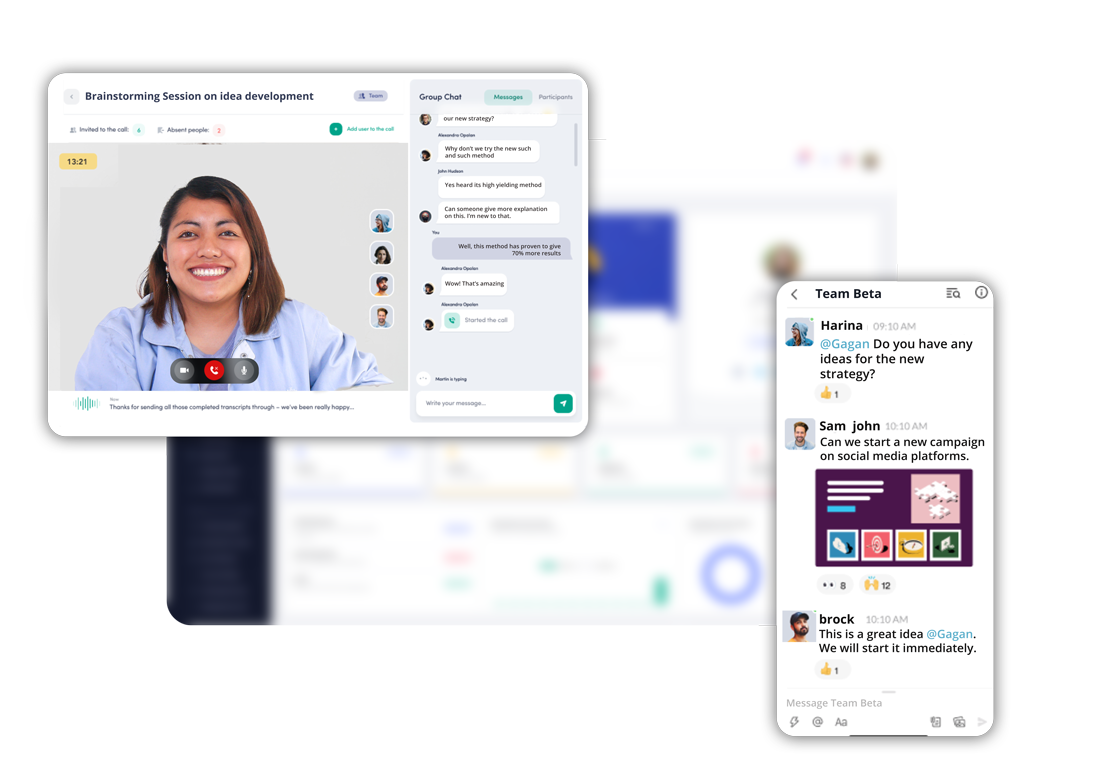 Giving them the flexibility to bring in new ideas in the decision making process offers them a sense of responsibility and loyalty towards your brand. This in turn enhances their ability to be more productive and motivated.
Implement your ideas effectively across your team
Productive brainstorming sessions can deliver fresh ideas and solutions.
Add color to your online discussion rooms by tagging people in ongoing conversations grabbing their attention and involving them in the decision making process.
Mention people in discussion thread comments to invite them over to the ongoing conversation.
Set alerts and notifications about the recent updates or comments in the discussion thread.
4. Automate their daily routines
Give your team a break by automating their routine tasks. Let them invest their time in more productive affairs. When automation hit the business processes two of the most popular benefits cited were higher productivity and increased output.
Automation can also make distributor onboarding easier for organizations as well as for new members by reducing the burden of time-consuming onboarding processes.
5. Track your team to know them better
Being familiar with your team, their strengths and weaknesses, improves your organization's performance over time. Getting a fair understanding of their performance will guide you in assigning tasks based on their individual potential.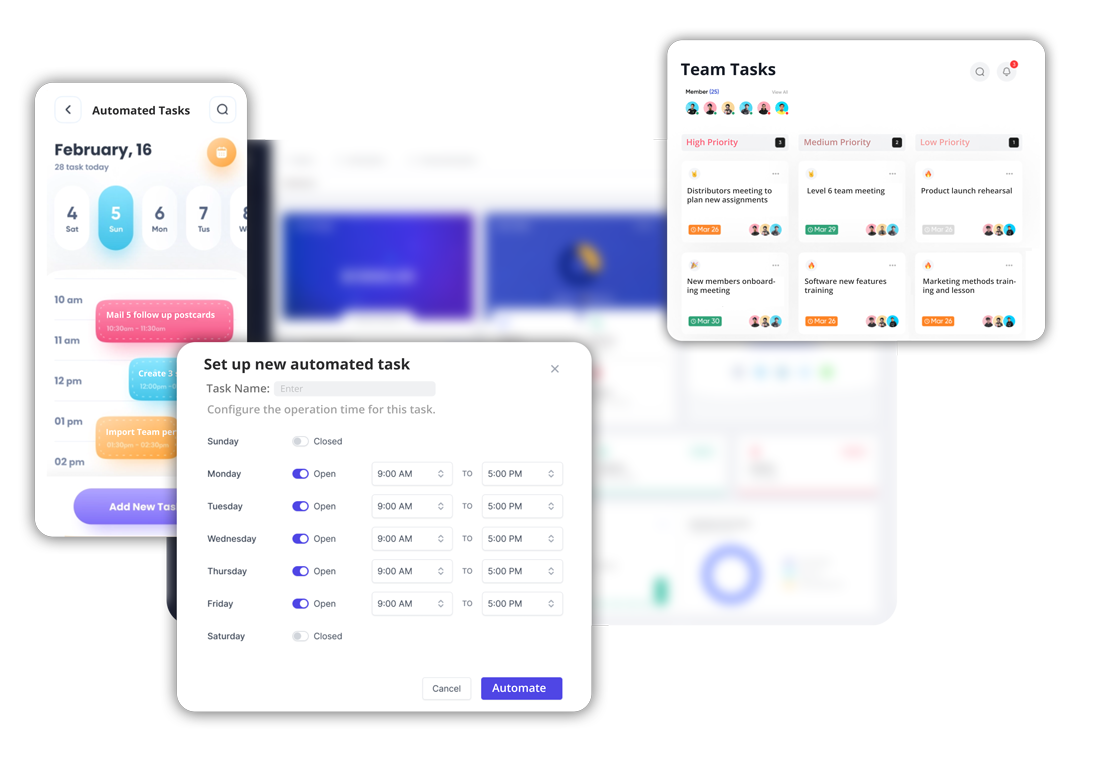 Tracking isn't monitoring their performance alone. Analyzing their growth patterns and overviewing their achievements will help you in designing custom training programs and engagement strategies for your independent sales force.
The success of team management in direct selling requires maintaining stress-free teams while also allowing them to leverage the flexibility of their direct selling career.
Track your teams with ease
Outline a neat agenda for your teams on a comprehensive dashboard with interlinked data.
Efficient management of tasks, priorities, and deadlines will help them be more productive.
Equip them with self-monitoring tools to run self assessment from time to time.
Create a visual overview of task completion status and pitch in to support whenever your team needs you.
Enable notifications on set deadlines so they never miss out on a thing.
Generate reports on time spent for each project and individual contributions to analyze your team's performance.
6. Optimize your teams' potential
Be quick with the faster and slow with the slower. Some are fast learners while others are slow. Know their pace and keep up with them to understand their potential. This brings in confidence and trust they need to work independently.
Fuel up your team's abilities and help them maintain a win-win situation in the marketplace with on-time upskilling programs. Knowing their deficiencies and supplementing their adequate demands on time can accelerate their abilities.
Make sure they never run short on practical learning experiences. Apparently, practice makes everyone perform better.
Set them up for success
Give minor individual responsibilities combined with support to create a sense of accountability and motivation.
Train them with real-time practical scenarios that make it easy to adapt to the realities of the marketplace.
Set clear expectations for each member of the team.
Provide them with the right technological resources to plan and execute their work.
7. Build support networks to boost their confidence
Businesses like direct selling are governed by experience coupled with personal and professional skills. Experienced distributors are the best guides to lead the young and blooming through the evolving trends and innovations in the direct selling industry. Good supportive networks are indicative of good company culture.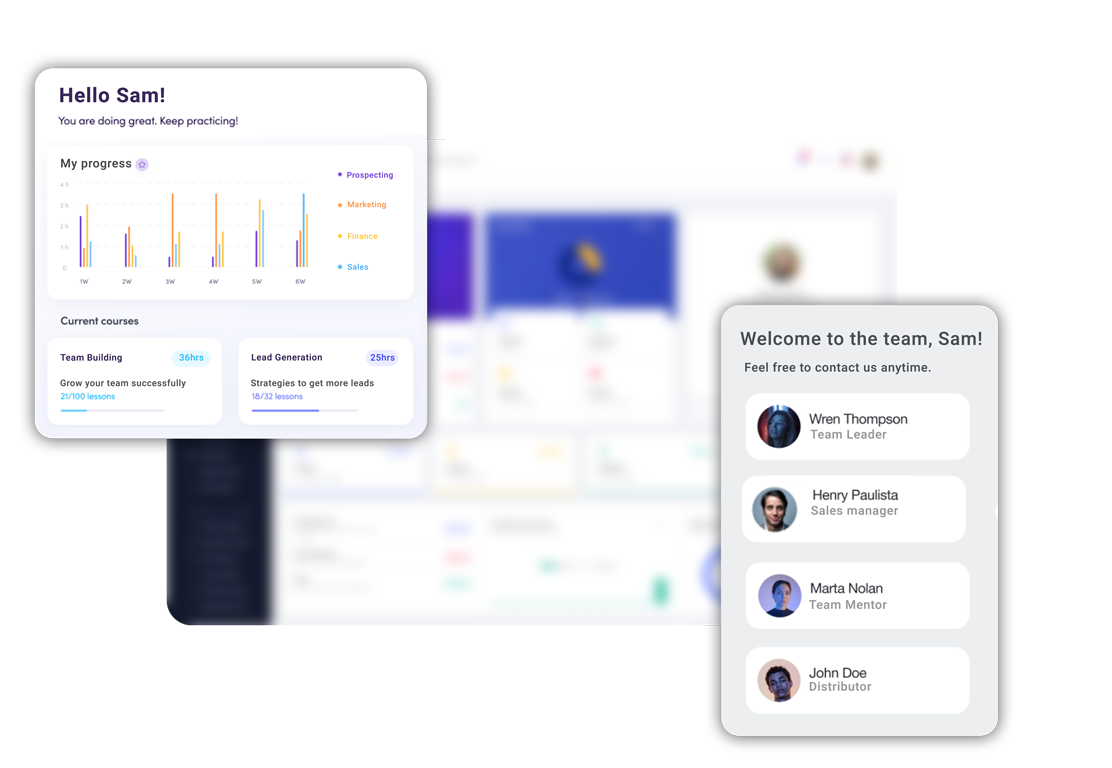 You will witness a drastic change in the quality and quantity of your organization's output with good support networks. While both social and professional support networks are key to the success of your distributor teams, in a business like direct selling, social support networks yield more business output.
Create distributor communities that support
Encourage positive relationships and open communications that promote collective growth.
Run mentorship programs and sponsor-led training sessions to motivate low-performing distributors.
Build distributor communities where they can share their thoughts and troubles.
Launch a 'Distributor Assistance Program' to ensure uninterrupted support for your distributors.
Make your distributors ambassadors of your CSR.
8. Appreciate their achievements
Appreciation at the workplace can do wonders. But appreciation of their personal achievements can create miracles. As a direct selling entrepreneur, what you need to initially capitalize on is your distributor interests.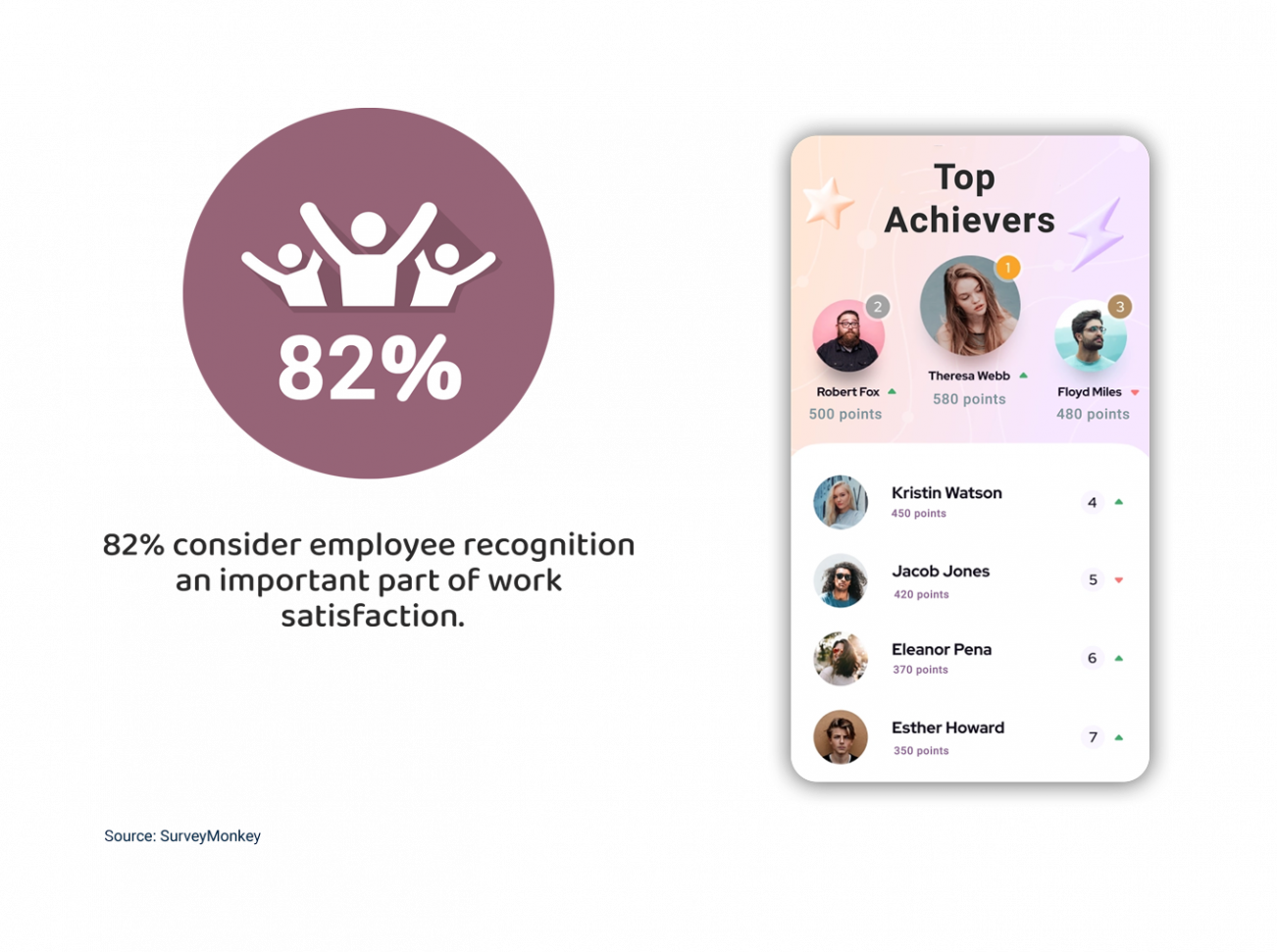 Gifting them the feeling that you care for their achievements will create an inclination towards your brand. It will also grease out any friction caused in the process ensuring smooth functioning of your distributor relationships.
Tips to celebrate your teams' success
Recognize your team's efforts by displaying top achievers on your organizational dashboard.
Motivate teams by showcasing their accomplishments with creative leaderboards.
Wish them on their special days and other personal achievements.
Encourage new team members to get acquainted with the rest of the team through online and offline team building activities.
Create live activity feeds on the platform to keep everyone informed about team activities.
9. Build remote teams creatively
Flexibility means scattered teams. In direct selling, flexibility being the mainstay you cannot expect your team to be around you all the time.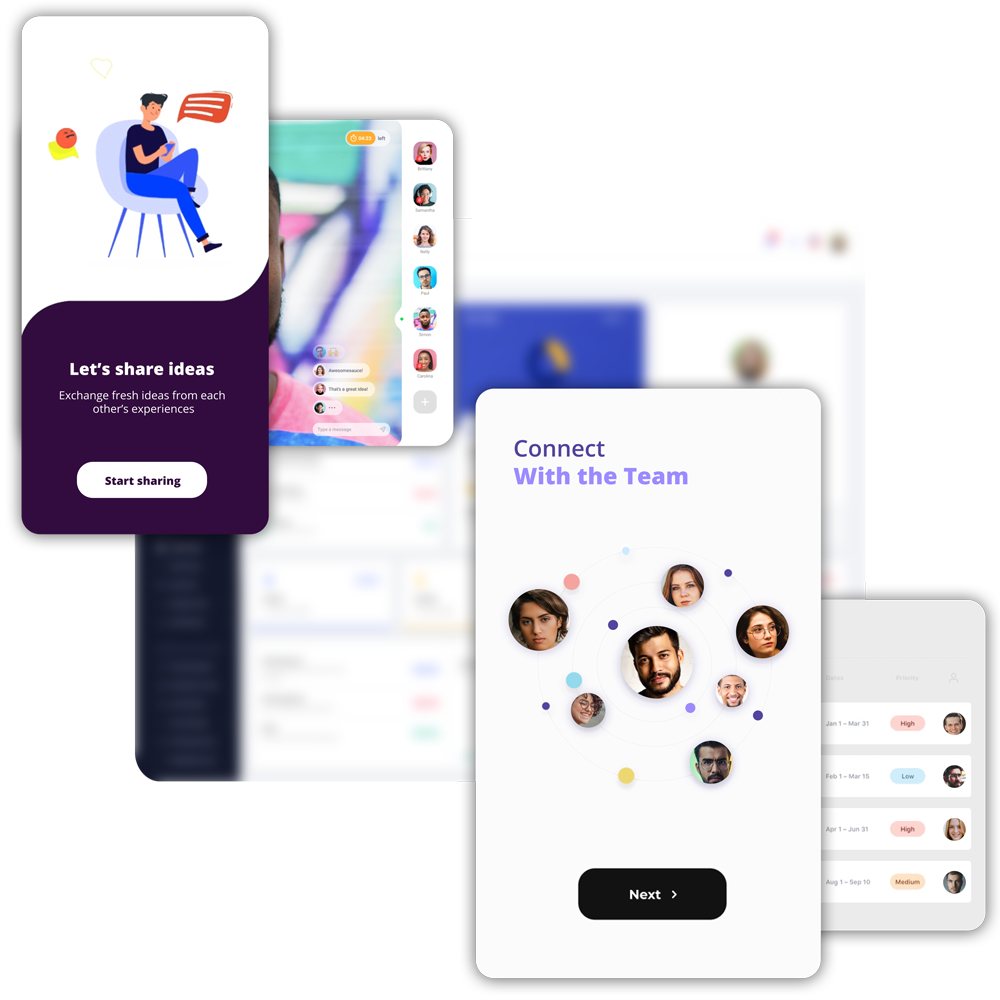 77% of Americans are interested in flexible earning opportunities. Granting them that flexibility without compromising on productivity is a real challenge to entrepreneurs and organizations. Bring your remote working teams closely together with online collaboration tools.
Feelings of employee isolation reduce productivity by up to 21%
Essence to building remote MLM teams is the right amount of collaboration with a perfect dose of support. While there is a multitude of collaboration tools to manage remote teams, only creative management strategies can pull out the benefits.
Creative strategies to increase remote productivity
Online meetings, events, and interactive training sessions can improve remote team engagement.
Display event calendars with each team member's schedules to coordinate meetings and tasks.
Provide your MLM distributor teams with essential sales enablement tools to align their remote sales activities.
Online chat tools, presentation, and file-sharing tools help your members to share and discuss their advancements with their team members.
10. Organize activities to activate their interests
Distributor engagement and retention are key to building direct sales teams faster. Expanding your teams requires retaining the more experienced ones. Apparently, they are the ones who are going to lead the show.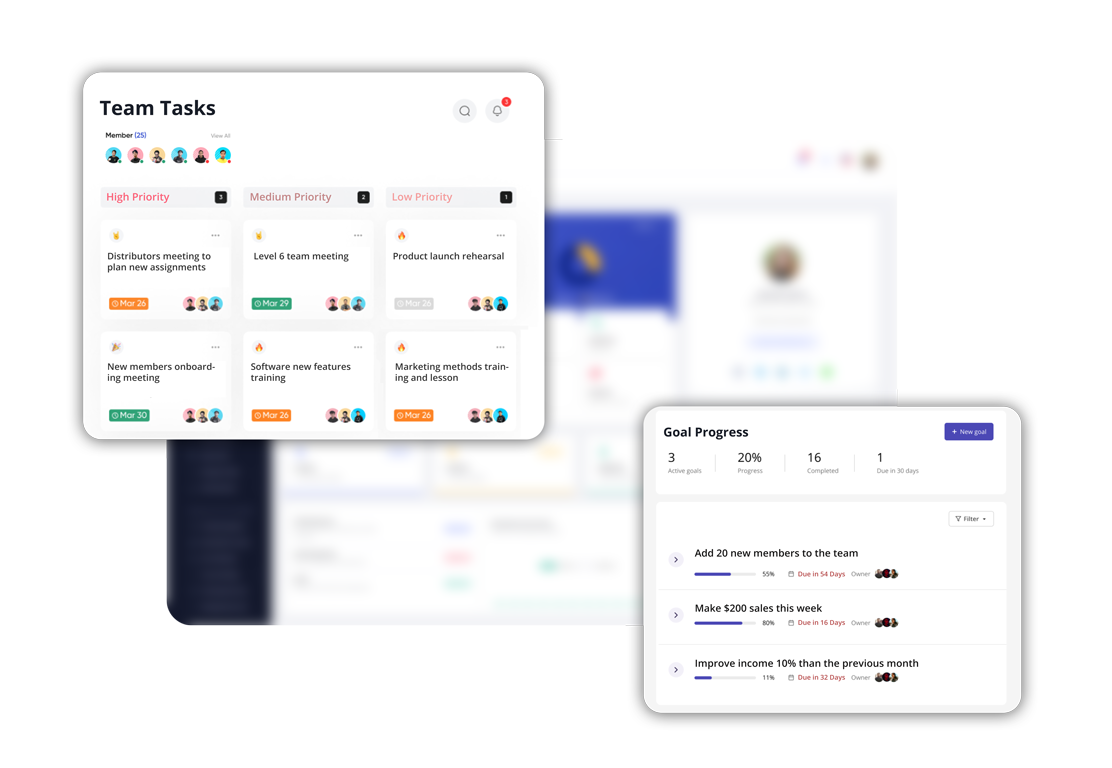 Outdoor get-together or picnic is not the crux of it. Designing programs that stir in your distributors' productivity while at the same time keeping up their spirits are going to be the real game-changers.
Excite and entertain your teams
Deploy team-building activities across your teams online.
Run product or organizational surveys, quizzes, topic discussions, and brainstorming sessions.
Host virtual conferences and training sessions with added fun elements like trivia and games.
Leverage the opportunity to answer their queries, educate and cultivate interest in your brand.
The crucial point in building a strong direct sales business is to set your team up for real-world situations. While a structured team building practice can take it to some extent, team cohesion will be the deciding factor in getting your brand across to the marketplace. How well the team members complement each other, the support they offer and the confidence they acquire are all important factors that determine the strength, success, and sustenance of your direct sales business.
References: teambuilding.com, dsa.org