A mutually advantageous compensation structure is crucial to the sustainability of any direct selling business. It is the ultimate factor individuals consider before joining a direct selling company.
DSA reports cite that more than 128.2 million have entered direct selling in 2021 alone, undoubtedly for the benefits it offers, with each one of them surely having a certain percentage of their interest attributed to the incentive side of the business. Thus, it becomes imperative for direct selling companies to maintain high standards in their payout processes.
However, today's payout processes are not confined to filling distributor bank accounts with commissions and bonuses alone. It has added more details to itself transforming direct selling businesses along the way. Direct selling companies have sought refuge in commission management software platforms to achieve this positive transformation.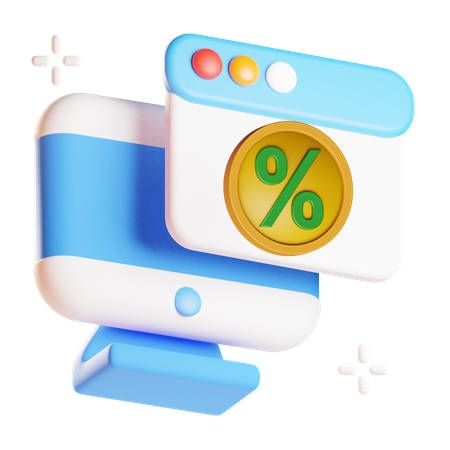 What is
commission management software?
Commission management software helps direct selling businesses independently manage their payout processes. It lets companies track, manage and ensure that the commissions of their individual distributors are paid accurately and in real-time.
Employing commission management software for your direct selling business can solve a lot of challenges.
Replaces the tedious task of manually calculating commissions
Reduces human errors
Brings transparency to your business process
Strengthens the credibility of your brand
Automates, manages and optimizes compensation plans
Reduces overpayments
Companies that use commission management software are forty times more likely to pay out commissions within two weeks of a sale than those that don't.
Having commission management software for your network marketing business can boost your ROI
While having a myriad of obvious reasons to hire software to do the task, the more specific reasons direct selling companies prefer to opt for commission software can be counted as the following.
Deep insights into the future
Direct selling commission software delivers actionable insights based on your sales and commission data to secure your business on the go.
Accurate and real-time payments
Automated commission software ensures accurate and real-time payments leaving your distributors happy and motivated.
Sales performance management
MLM commission software lets companies manage and track the sales performance of individual distributors as well as distributor teams.
Compute variable compensation, bonuses, and incentives
Direct selling organizations can create or modify their MLM compensation plans easily and at regular intervals to suit their organizational performance.
Complete business visibility
Distributors can view their entire transactions in real-time making the payout process more transparent.
MLM Commission management software can enhance your distributor performance
Apart from supporting and stimulating growth for direct selling organizations, these tech modules can help elevate distributor performance in numerous ways.
Timely payouts encourage distributors and help earn their trust and loyalty towards your brand. Rewarding their efforts well and in real-time can motivate them to do more for your brand.
It also brings transparency to the entire process of compensation payment wherein distributors can track even the minute transactions made on their sales.
MLM commission calculators that come integrated with these commission platforms help distributors plan their sales, predict their income, and show how much they need to work towards their goal.
Insights delivered on their commissions and bonuses give them the authority to directly monitor and make improvements on their sales performance.
Commission software platforms let you create leaderboards that cultivate healthy competition among distributor teams.
Transform your MLM business with competitive MLM commission software features
Meeting the competition in the marketplace often comes with a price. It costs either the market itself or a handful of your customers or distributors. To beat the competition you need a comprehensive platform with features as competitive as your marketplace.
Commission and bonus builder
The commission software lets businesses restructure their compensations or add new commissions or bonuses as and when required.
Flexible payments
The platform comes with popular payment gateway integrations with multi-currency and multi-wallet options. Distributors have options to redeem their commissions for cash or product offers and discounts.
Security and compliance
These platforms have built-in security and compliance automation features specific to the country the business is operating in. These industry-standard systems are compliant with the tax and legal regulations of the land of operation.
Report generation
The platform lets users generate individual reports based on user roles. From sales to commissions and with a variety of filtering options distributors and admins can easily get an account of their transactions to date.
Interactive dashboards
This data management tool analyzes, organizes and manages data to provide quickly digestible insights. It help users interact with key business metrics helping them make well-informed and data-driven decisions.
Commission calculator
The integrated commission calculators can be used to analyze the performance of various compensation plans in your direct selling business. The MLM calculator lets you analyze the efficiency of each plan, estimated profits, and expenses.
Accurate and transparent process
The state-of-the-art MLM commission dashboard gives a comprehensive overview of commissions earned by individual distributors and their respective downline teams. The dashboard is customizable to display bonuses, commissions, sales, or orders for a specific period of time (monthly, weekly, daily, etc).
Commission analytics
Commission analytics feature in the commission software platform provide direct selling companies with the much-needed insights on payouts against the revenue generated to help businesses assess their performance. The analytics dashboard also gives a detailed view of the business in the present and delivers insights into the future based on the payout data.
Commissions undoubtedly are the essence and energy of direct selling businesses. Managing them has never been easy for direct selling companies. Advanced technology platforms not only take the burden off but also empower direct selling businesses to cultivate a culture of transparency, loyalty, and trust.