Highlights to look forward:
The value of Ripple coin (XRP) is thriving up in the present marketing value.
Ripple holds the second position among other cryptocurrencies.
The predictions and rumors out there to check out.
Bitcoin has been making history by the final quarter of 2017 and marked a huge impact for investors with a return of more than 15 times what they invested in. Meanwhile, there is yet another cryptocurrency or digital coin that was racing to the top with high expectations for every investor. Ripple is what we call it and is one of the contenders of Bitcoin with its surge over the altcoins. As per latest reports, Ripple has gained the second most spot among the top cryptocurrency list.
Ripple also known as "XRP" has seen its best as it gained a prolonged marketing value and investors wisely opt this particular cryptocurrency as an investment opportunity. Recently, it did reach a value of more than $100 club and being "centralized" didn't affect it's run. So how far do you know about Ripple? Is it going to stay at this so-called "skying up" mode? Let's make a brief inference on it.
Ripple is considered as one of the promising cryptocurrencies aired in 2012 as a centralized transactional protocol aimed to make a revolution with quick transaction. And it's based on a general agreement where there is no mining involved, XRP is considered as a valuable asset. It's Ripple labs who create this Ripple coin and they are the centralized authority in charge. Ripple acts as the intermediate between you and the bank or similar financial organizations as the transactional providers.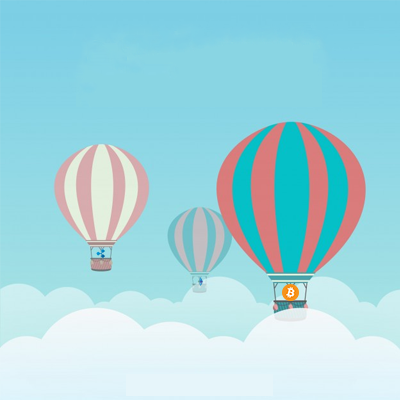 Ripple within five years or more have gained the market cap of the second holder and how far it has grown? It's about 50% and is still rising, the high-end profile investment teams are predicting that 2018 is going to be the year of Ripple coin. But, there are certain rumors too that there might be a nosedive or a sudden plunge with these cryptocurrencies. So, that's the news and well to invest in these coins you need a platform and a cryptocurrency Investment platform like Coinbase, Binance, etc. that will dive you deep into the flora and fauna of investment sea. If you're a crypto-based business person then you might be thinking about business opportunities.
A cryptocurrency based investment back-end team regularly analyze the present marketing value and share situation and then, give you a detailed analysis on it. Which is the right cryptocurrency to invest? Is it going to be like a bubble? How far will it grow in marketing value? Such many questions can be answered with such an effective package.
If you're in need of such an effective platform with some extra benefits then find the best cryptocurrency platform developers like the services offered by Epixel. Happy investment time!