Chain marketing is a process that keeps a business chain a.k.a network established with a hard-working unit that identifies and understand the business opportunity perfectly. In the marketing business, there might be a situation termed as "stultify", it means that you're being appeared as a stupid i.e., without any basic knowledge one enters into the business and never gains the pace required for business growth. Sales never climb up to the expected level if you haven't got any such basic training or ideas. Let's see the basic things to acknowledge for clearing this part.
Chain marketing is a unique way of keeping the network widen by keeping basic facts into consideration. These basic facts are,
Present yourself in the business meetings
Understand the basic rules
Introduce new bonuses and commission layouts
Attract potential customers with lead generation campaigns
Implement branding awareness techniques
Chain - make locks clipped in for better security i.e., best data management
Choose a plan that meets the requirements etc.
These basic facts are needed to be considered to gain brilliant attention if followed perfectly! Things are always tight but with certain brilliant ideas like using a Party based MLM Plan for party enthusiasts, active marketing consultants to choose a Matrix MLM and much as per the required needs.
Learn about working of an MLM software : Matrix Plan MLM Software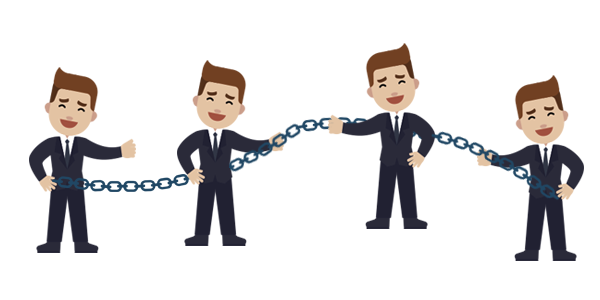 There is no counterpart or alternative to such a strategy and the basic advantages of having the chain marketing software are,
Keeping every part of business organized under the hoods
Aligning the network of chains with individual profiles
Running the business in accordance with the plan
Keeping a high profile of compensations
Driving in leads and make them as potential clients
Open source script for customization. Etc.
In many ways, it does attract the audience and let them find it productive and useful. Just like chains, it could extend up to an unlimited line-up and the business will be a giant source of income. In this period of celebration bring in the package and earn high with a chain marketing software.
LOOK DEEP INTO IT...!