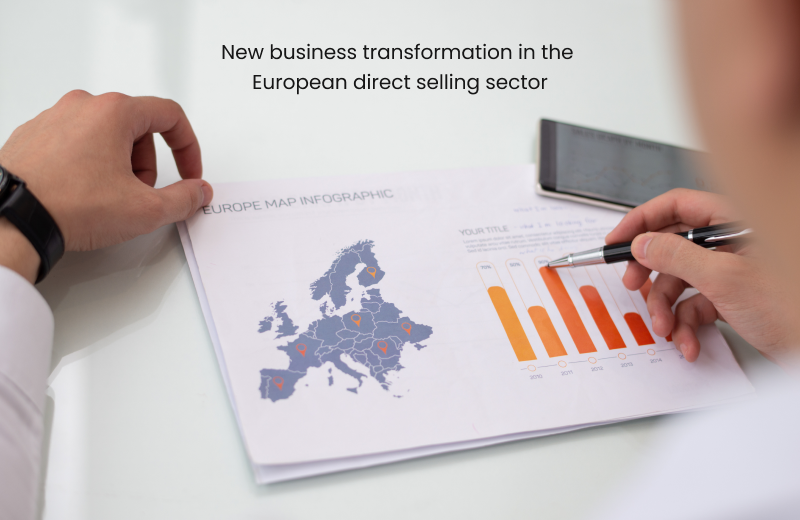 The European direct selling sector sees new wave in business
Women empowerment is an old story. Talk about being empowered by women. The direct selling sector in Europe is witnessing the transformation where 85% of its participants are women. Seldia, the European Direct Selling Association conducted a survey online in association with Ipsos, a global market research company and Direct Selling Europe (DSE) to find that a vast majority of direct sellers in Europe are women.
The Seldia survey further showed evidence that 3/5 of 25,896 respondents were over 45 years of age and active participants or entrepreneurs in direct selling businesses across 12 European Union countries including Czech Republic, Estonia, France, Germany, Italy, Netherlands, Latvia, Lithuania, Poland, Slovakia, Spain and Sweden. This indeed is proof that the direct selling sector is open to individuals of every age category.
The report further showed that as much as half of the survey participants, about 49% have been in the business for close to a decade. 85% respondents mentioned that beyond just business, they could connect themselves with products and services that they offer. With the rising gig culture, there is a tremendous inflow of people into the direct selling business to work aside other jobs that they are already into, this has reflected on the survey where around two-third of the respondents, about 68%, said that they are pursuing direct selling business along with other jobs.
Apart from business, sales, and money making, generations are keen on the ethics and values that the brand for which they work endorses. As a result, sustainable, cruelty-free, vegan kind of ethics and brand values are considered important. 82% of the survey respondents agreed that their values and morale align with the brand that they are working with.
With the freedom, flexibility, convenience and opportunities that the direct selling sector offers, 78% of the European direct sellers said that they are satisfied with the overall experience that the industry offers. From employees to distributors to customers, direct selling brands are investing more on improving their business standards and principles by focusing more on the mental stability of its participants by giving them adequate training and engagement, which in the long run helps the brand too. As a result, the direct selling sector has become more welcoming for millennials, Gen Z and even youngprenuers to collaborate or begin new business in the sector. The Seldia report justifies the same with over 70% respondents saying the sector has helped improve their interpersonal skills, boost their confidence and self-esteem and even enhance their overall business, management and sales skills.
The report is indeed an eyeopener for direct selling companies in Europe and the direct selling fraternity in other parts of the world on how to positively reinforce resources for the victory and harmony of business en masse.