Ripple - a transaction protocol that enables people to transfer money in quick session in a virtual manner with less transaction charges. XRP also known to be the Ripple coin is the cryptocurrency used in the Ripple protocol as an asset for transaction and including such a system in MLM Software opens a new world of opportunities and marketing user satisfaction without any chances of transaction negligence. Here is an article that tells you about the brief information on what is Ripple transaction protocol and how it is valid in MLM Software.
On a percentage basis, BTC moves have been getting steadily smaller for years. For those who have grown used to trading in that environment – with the attendant risks and rewards – alts have simply become more interesting.

-- Tim Enneking , Chairman, cryptocurrency hedge fund Crypto Asset Management
What is Ripple and
how can it be blended

in

MLM Software?

Ripple, a centralized transaction protocol mainly used in banks and financial institutions, offers high security and reliability. With a massive technology and well accepted after its emergence back in 2012, Ripple is currently standing in the third position among other cryptocurrencies and the protocol is based on general agreement. The technology is a medium between you the one who initiates the transaction and ends up in the bank. After the transaction is initiated your money will be converted into Ripple coins (XRP) and then transacted and proceeded, finally at the receiver's end i.e., bank or financial institutions, the ripple coins will be converted back into the previous state and thus a transaction is completed without much transactional fees.

Ripple technology is thus mostly used in B2B world and is quick in nature. Pre-validation is carried out in the process where three sections are checked out - originator information, beneficiary information and transaction information.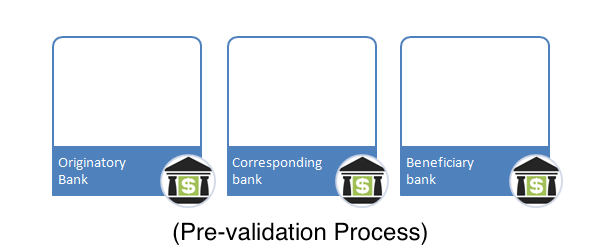 An end-to-end visibility for the payment process is given and the technology will increase processing rates and lower the operational costs. It does have the transactional speed of 3.5 seconds and about 1000 transactions/second and it is expected to achieve global Blockchain money transfer in 2018. It can be used in cryptocurrency trading and well in this technology no mining process is carried out and a centralized unit, Ripple labs creates ripple coin (XRP). This advanced protocol is well integrated in MLM Software and world marketing leaders can sit relaxed with such an opportunity, not just Ripple coin but our MLM Software do integrate most of the cryptocurrencies for the best transactional experience.
Layer out for the future...!
Thanks for reading our blog!