Struggling to open-up a new blockchain company? It's the budget that keeps your dreams into a draught state; don't you love to come up with a proper solution?
The answer to such struggles is always crowdfunding! In the blockchain scenario, things are much wide open with ICO's i.e., Initial Coin Offerings. Initial coin offering is referred to as the best strategy avail in the world of funding through a simple process. Let's see what ICO is all about and how is ICO adapting out the best of funding scenarios considering the future part.
What is an ICO?
ICO, as we mentioned above, helps in acquiring fund not by means of selling the company shares but through token selling or selling the developed cryptocurrencies. An equal cryptocurrency or token value is offered with that of fiat money provided by the investor; the potential investment is thus tagged as the best investment scheme!
Investment means a lot like we know mutual funds which are potentially under the marketing risk and people invest over there. Well, that's passed, it's a new world and new opportunities are surrounded everywhere in the virtual world. Here, by means of crypto-tokens is that you own that space or an asset which later on you could sell it on the profit ratio.
Let's make it even clearer,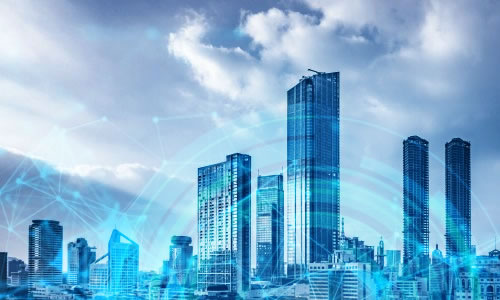 Say, I'm a blockchain enthusiast and made a decision to own a new venture based on blockchain technology. I have acquired cash from various sources and developed "Mycryptocoin" named cryptocurrency through mining and all other stuff. But, now that my sources aren't that strong enough to pull out more juice (cash) here, I'm stuck in a nowhere land!
It's awkward, isn't it?
And my best friend found a brilliant method to overcome this difficulty and we call it the "ICO campaign".
With the help of the best ICO website development company we aired an ICO/token sale website with all the relevant information from the investor point of view.
We did offer our " Mycryptocoin " in exchange for the money they invest in our growth/revenue needs. "Mycryptocoin" will be a revolution for sure in the future as it comes with certain uniqueness as an asset and security.
"It's worth a try!" investors will have a similar though for our cryptocurrency (cross-fingers) and yes, they invested in the best futuristic digital innovation!
The token we provided for the investors settles down the present and with the emergence of our demand the value will rise up to new levels. Say a surge of 5-8x is quite the best possible after the implementation.
Hope, we caught up the essence of "ICO for sale" concept pretty much convincingly and now we're on the same page here!
Now getting back to where we stopped, ah yes! "ICO campaign set-up and its importance".
Well to launch such a campaign and being in it as a project for funding follows a standard procedure.
1. Understand the need for ICO campaign!
First of all, understand the need for such an ICO campaign. Check if this is quite needed for your fundraising or not, because not every campaign can be successful in nature. It does vary by many means like after the setting up of the campaign the digital coin demand may fall down which causes itch for the investors etc. Understand and deliver the perfect note.
Without understanding the needs it's not a good path to follow.
2. Whitepaper creation - A detailed view of the campaign!
The second and most important part is having the whitepaper which describes all the project details in depth. Whitepaper creation is a vital part of every ICO campaign and acts as the backbone!
This whitepaper consists of all technical as well as working details necessary to round-up a perfect blockchain company with a wide scope to attract the attention of investors. The investor must satisfy with this whitepaper project and when they see the opportunity it's go time for your successful tag.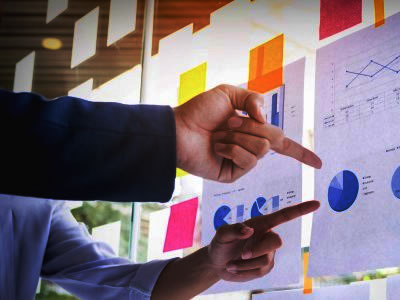 3. Marketing by all means!
Marketing is yet another path to explore, as the campaign has to be noted in the investor's eyes, well there are many spam campaigns ruling the internet and the genuinely stays up as a question mark! The genuine factor has to be taken into consideration and make the online viewers understand that what you are running isn't a scam, in fact, it's an opportunity to bring in a fortune!
Marketing in ICO campaign set up does roundabout various sections of paid marketing, listings, SEO, video marketing, content marketing, community marketing, digital marketing, etc. These all factors drive-in traffic to your token sale website and yes, it's expensive in nature. That's why we stressed at the beginning part (section 1) - "Understand and get inside the system".
Each and every part does carry out an important task with nominal performance and the virtue of these techniques are always unique in nature, spread the word and maximize the marketing platform. Digital marketing stabilizes this matter in the best ways.
4. Token creation and exchange the platform
Tokens, we have talked about it at the beginning of this article, tokens have to be made on the primary part and obviously, that's where the equal share model comes in for the investors. These tokens represent not just the share-like part but also the whole exchange part too.
The exchange platform is where the whole crypto related enthusiasts look in for making the exchanges for the current cryptocurrency for another one which does hold value. Opting in your token/digital coin in the exchange platform gives more a trust value and well, it's a part of marketing too.
The financier also needs to be certain that tokens are good to accept, that's where the whitepaper plan must be perfect, it must deliver the project details with affluent details with all specifics.
These are the notable things to take care of and it's important too.
For ICO marketing and services, always go with a team who has got a handful of experience in this concerned field and tagged as the best ICO development and service company.
Through thick and thin...!