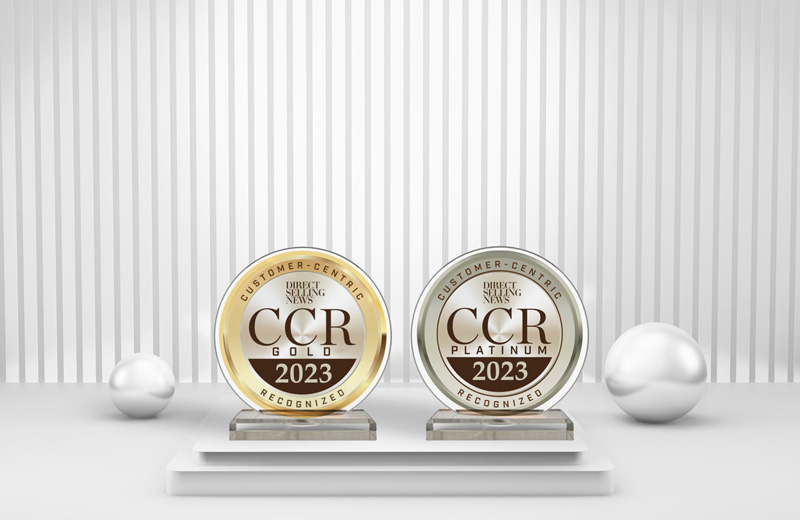 DSN CCR Program 2023
Recognizing customer-centricity in direct selling…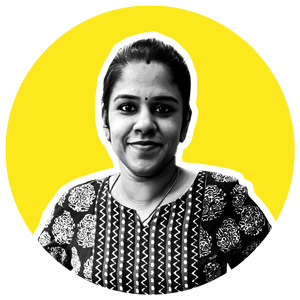 Minu Chandran
13 Jan, 2023
Recognizing customer-centricity in direct selling…
Direct Selling News has unveiled the list of 2023 status holders in the Gold and Platinum category of their Customer-Centric Recognition Program. The program aims to establish customer-centricity in the direct selling industry and celebrate companies that prioritize customer happiness and well-being.
The Customer-Centric Recognition program recognizes network marketing companies for reinstating customer-centricity in every aspect of their business. The criteria for awarding the status depend solely on the customer-to-distributor ratio. Gold category awards companies that maintain a steady ratio of 5 customers to 1 distributor. Companies that maintain a customer-to-distributor ratio of 10:1 is considered in the Platinum category. DSN has also made it mandatory that the customers and distributors taken into consideration must be "Active", that is, those who have made a product purchase in the last 6 months. These criteria uphold the importance of direct sales rather than recruiting.
Customer-centric companies in the platinum category
DSN CCR 2023 recognized 8 direct selling companies that were exceptionally customer-centric with more than 10 customers per distributor. Compared to the previous year's Platinum list, all the companies have succeeded in maintaining their Platinum status. These Platinum status holders have been holding their position steady in the DSN CCR Program since 2020.
Customer-centric companies in the gold category
Monat and Perfectly Posh upheld their Gold status this year too. This is the third consecutive year they are retaining their position. There were no new entrants in this category.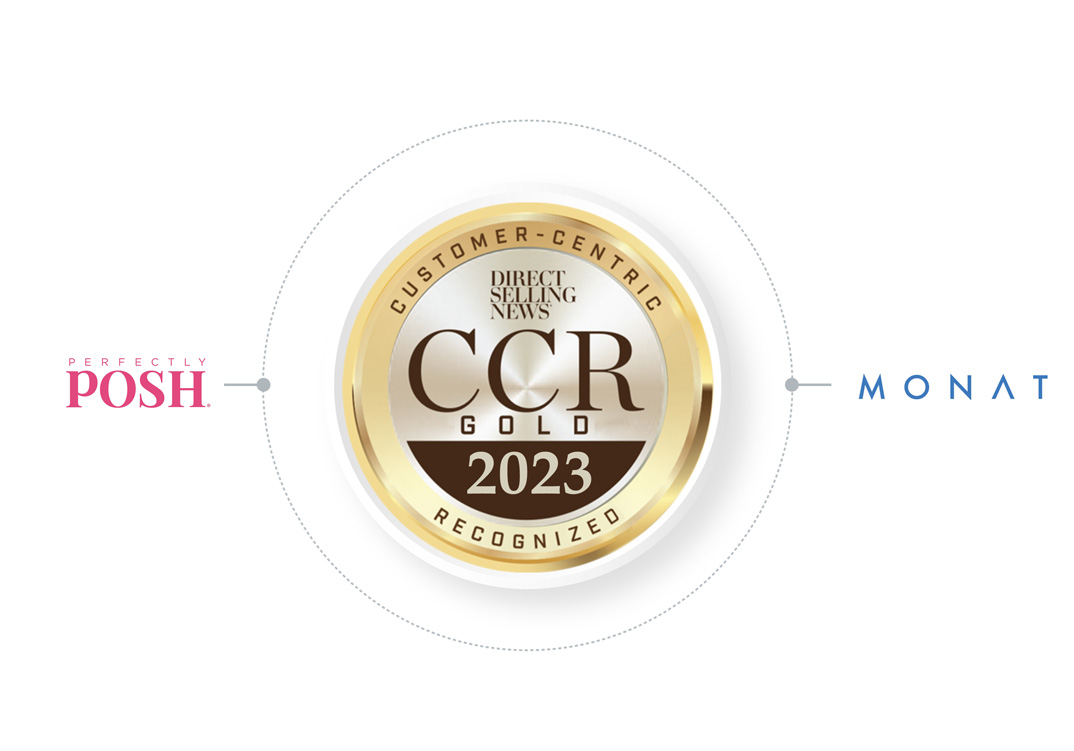 DSN CCR Program claims to benefit the direct selling companies as third-party validation of their business model. DSN in collaboration with recognized companies creates direct selling opportunities via virtual and live events. Imparting an industry-wide perspective, the program aims at boosting the number of companies adopting the customer-centric business model making the channel more and more customer-focused. Direct Selling News has also adopted stringent measures in place for any company listed in the CCR program in case they face any legal and regulatory disputes.
Initiated in the year 2020, the DSN CCR program has succeeded in establishing a customer-centric business model that prioritizes customer satisfaction over sales. In due course, the program also expects to evolve customer-centricity in building strong retail bases thereby presenting the world with greater and better opportunities in the industry.