When you build your dream home, apart from the structure and furnishing, your top priority would be its safety and security. You would install high-end latch and locking systems, video door phones, and if not enough, surveillance cameras because security is crucial.
Similarly, your business needs to be fastened and secured from every angle because intangible assets like data are highly vulnerable despite the latest advancements in security and defense.
Data Security and its Importance
Ever since the installation of a business, the clients it deals with, people who work with them, vendors, distributors, suppliers, customers, and every other individual sends and receives massive amounts of data through and from this business. Each of these is important to the company and the people involved. And hence, data security is the most pivotal factor of a direct selling business that deals with many people during the business.
What is Data Security?
Data security is the process through which the digital information of an organization is safeguarded from theft, corruption, or unauthorized access throughout its life cycle by using intelligent digital technologies. The concept is inclusive of securing information from the physical security of hardware, storage devices, administrative and access controls, organizational policies, and procedures.
Data small or big are the most valued and intangible assets of a company. It could be any information regarding the organization, its services or products, financial or business plans, customer or employee's personal information and any such details about the company and its people. Data security is a concept that conceals every element of security from physical aspects covering hardware and software storage devices to administrative and access controls to logical aspects that covers organizational practices and approach. Through meticulous implementation, a stringent data security strategy could safeguard an organization's virtual assets from high-end cybercriminal activities. It could also help brands keep a watchful eye on insider threats and human errors, which are major causes of data breaches today but are often neglected.
A data breach cannot be considered small or big, if a breach happens it would matter to the organization in every way even shattering the brand as a whole. And hence, data security includes implementing tools and techniques that can boost the organization's focus on critical data and its usage. These data security tools should ideally serve the purpose of protecting data from encryptions, data masking, redaction of sensitive files etc.
Data Security Types to Shield Direct Selling Businesses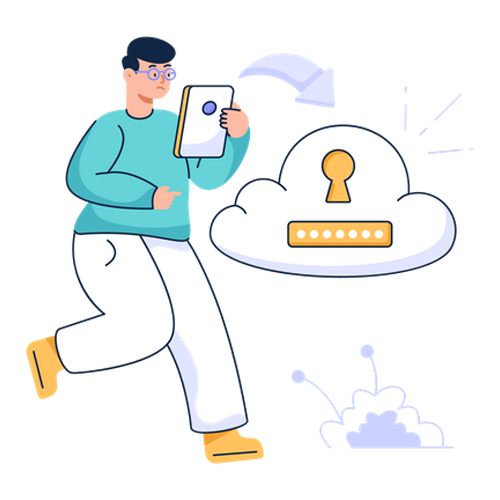 Encryption
In a direct selling business, where distributor and customer information itself could be plenty, encryption lets only an authorized user access information with proper corresponding keys. It builds a final line of defense for every sensitive information that comes in and goes out of an organization.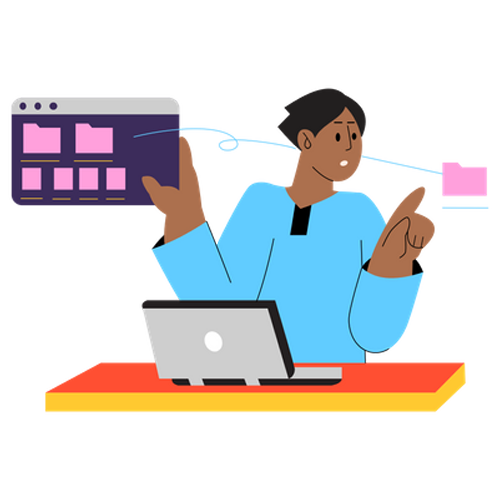 Data Erasure
A more advanced way to dispose of data than conventional data wiping. This lets you completely overwrite data on any storage device after verifying that the previously stored data is unrecoverable by individuals outside or even within the organization.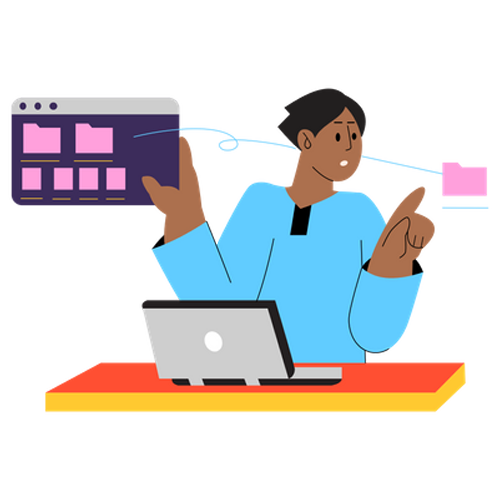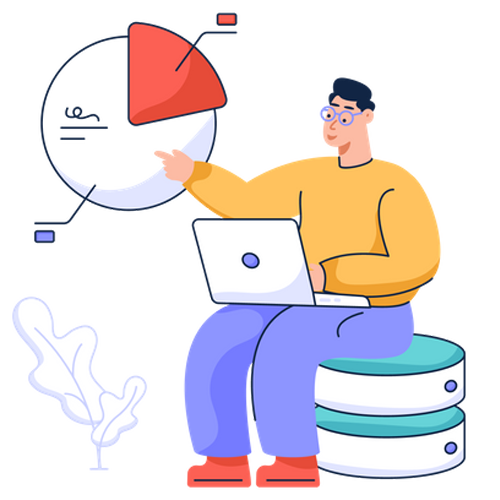 Data Masking
This technique temporarily hides personally identifiable information (PII) with proxy characters when an unauthorized body tries to access them. This prevents data leakage from direct selling databases even when there's a potential breach or hacking taking place.
Data Resiliency
With hundreds and thousands of distributors and customers spread across the globe, building resiliency into hardware and software is necessary to safeguard your data from power outages or any other disasters or calamities.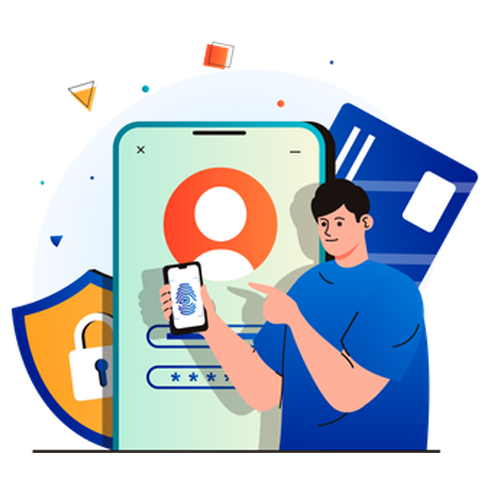 Authentication
This authorizes individuals to access data from passwords, PINs, biometrics, security tokens etc that would matter to the organization's security and defense.
Recovery and Backup
With virtual offices being common in the direct selling industry, a potential system failure, data corruption, breach or disaster is certain at some point. An ideal data security system lets you backup and recover these data copies stored in a physical disk, cloud or the local network.
Data Security Techniques and Solutions
An efficient security management solution should be able to cover the upcoming challenges with complex, distributed, hybrid and multi-cloud computing systems. From understanding where the data is lodged to tracking its routes and access, it would be easier to foresee a cyber attack with a high-risk activity or an unsafe data movement. Data discovery and classification tools can automate the process of identifying sensitive information and its access from various databases, warehouses, big data platforms or even cloud environments enabling organizations to acquire a centralized approach to monitoring and enforcing data security policies.
Actively monitoring data and files with their usage patterns can help security teams to figure out any anomalies with data accessing and identify risks if any. Active blockage and alerting can help curb abnormal cyber activities.
Cutting-edge data security solutions can help discover and diminish risks like misconfigurations, weak passwords or even data sources that have higher chances of being exposed. Automated reporting techniques in data protection solutions could protect direct selling organizations from high-risk transactions and data movements.
Data Security Strategies and Trends
So where do you begin while integrating data security into your system? A thorough strategy needs to begin with the people, processes and technologies involved in the direct selling business. This means, data and information need to be secured from all ends of an organization.
Physically safeguarding servers and user devices is vital no matter if they are in a data center or the public cloud, fire safety and other protective measures from climatic or other calamities should be made to protect organizational data from loss.
Data, administration and other network permissions should be granted only to a minimum number of people who are capable enough to handle confidential data and particulars of an organization. At the same time, every data safety and security software should be updated regularly to get rid of any bugs or glitches which can impact your enterprise's overall safety.
Human errors being the most common yet most ignored, adopting safety measures with stringent employee training and implementation of non-disclosure agreements is a must for a credible and accountable organization. In a direct selling scenario that has as many humans involved, security awareness is inevitable.
Avant-garde security systems can enhance direct selling businesses to many levels considering the number of breaches and theft that is posed in cyberspace. Artificial intelligence (AI) can expand the possibilities of data security systems since it can process huge amounts of data allowing quick and easy decision-making for businesses.
With extended cloud capacities spread across various applications in private and public and business processes, multi-cloud security can take care of complex security issues within an organization. Yet another revolutionary trend in the security platform is Quantum, which can refurbish conventional technologies drastically to complex and secure levels.
Cyber Data Vigilance in Direct Selling
Even though you incorporate state-of-the-art technology and strategies to build your business, you should also invest and concentrate on what could go wrong with your business too. Cybersecurity is one such instance that is the most spoken about but companies are less willing to invest in it. Mostly because they don't want to spend on it or they are too confident about the system. Either way, these excuses are invalid because cyber attacks are so meticulously designed that it could take you days to realize that you have been the victim of a cyber attack.
In a direct selling scenario, hackers could perform bot attacks on your MLM business which is automating cyber attacks, where you are conned or defrauded not once but multiple times diverting the security team's attention and thus breaking into the organization's system.
Cyber vigilance is imperative for a direct selling business right from its implementation, for distributor onboarding, training, engagement, lead generation and every single aspect of the business for the humongous amount of data that is imbibed and disseminated at each instance.
Following stringent regulations formulated by respective governing bodies of each country is inevitable for the secure functioning of businesses in cyberspace. General Data Protection Regulation (GDPR) enacted by the European Union aims at deepening personal data protection regulations. GDPR guidelines emphasize implementing high-level protection for sensitive data like health, biometrics, genetics, criminal history etc. Companies also have to register with government-authorized data protection authorities to evaluate the amount of personal data that they collect and process.
The California Consumer Privacy Act (CCPA) focuses on customer privacy to regulate internet activities, cookies, IP addresses and biometric data of each individual. This lets customers know what data are being collected, its purpose and whether it is being sold. They can also access these data, request to delete or even opt out of it being collected or sold further.
The Health Insurance Portability and Accountability Act of 1996 (HIPAA) aims at protecting every health information of an individual, their name, date of birth, addresses, ailments, mode of payment and every other data whether written, oral or electronic. Organizations are strictly redirected to take measures to ensure the confidentiality and integrity of their customer information.
Enforcing these mandates to the data security policies and guidelines of direct selling companies is necessary to protect and preserve data sources and the privacy of its customers, which would otherwise lead to penalization and other long-term legal implications.
Epixel MLM Software over the years has developed prime security solutions with novel features for the establishment and expansion of direct selling companies to newer extents.
Internal Data Security Threats
As much as we talk about cybersecurity and external threats that damage the system, the 2020 Cost of a Data Breach Report by the Ponemon Institute and IBM Security states that the root cause of major cyber attacks is due to internal security threats and system flaws.
Despite direct selling companies investing heavily and giving systematic training programs to their employees and distributors to make them aware of data breaches and the consequences it could create both financially and independently to the organization, a malicious insider or an indignant colleague could cause more harm to the company through data stealing or unauthorized data transfer than a random hacker.
Social Engineering and Phishing are the two most common ways through which hackers penetrate a network and spread malware and ransomware. Social engineering is more of a human hacking where hackers make use of an easy-to-scam insider to wring company credentials through infected links or as click baits on various social media platforms.
In a direct selling scenario where most of the operations are made online and distributors are not necessarily technologically updated could be an easy way for hackers to infiltrate data and invade an organization's system to sabotage its operations or rob money.
Phishing can be prevented to a major extent through antimalware and antivirus software. However, integrating high-end security awareness training is the only way to deal with social engineering to keep distributors informed about possible attacks and how to approach them.
External Data Sharing through emails or other storage devices could be another window through which a hacker can sneak into the company's intellectual property, personally identifiable information or health care data. This usually happens out of negligence where an email with the attachment is sent to a wrong email address, reply all button on an email or accidentally posted on public platforms.
Making use of specialized software or tools like Data Loss Prevention (DLP) would be wise to keep a track of highly sensitive data, its transfers are received through email or other internet services. Solutions like Endpoint Protector could create permissions and security policies depending upon an employee's department, nature of work and working hours.
Shadow IT is utilizing information technology systems, software, devices, services, and other applications without specific permission from the IT department. Employees could be using various third-party features for the ease of their job whereas it could cost the organization's security for the risks and potential data leaks that might follow. Implementing DLP tools would be helpful for companies to prevent their employees from using and uploading sensitive information through unauthorized services that are termed as 'safe'.
Secured Data Assets - Safer Business Future
So, why is data so crucial for a company? Data is not pieces of information collected overnight. It is a continuous process where the data bank grows bigger along with the company. Data becomes a crucial screw that tightens up a direct selling business when the inferences drawn from it have a prominent role in restructuring the strategies and overall performance of the company and those involved in the business.
Optimizing revenue, minimizing risks, maximizing profits and enhancing the business as a whole are some of the key benefits that data contribute to organizations. In the same way, the very data could cause harm to businesses if not handled by the right professionals at the right time. These data screws if not fastened correctly or lost could harm the entire MLM business framework or the structure itself.
Data security is important not just for the fear of losing the asset but because it defines the confidentiality and integrity of an organization to a great extent. Direct selling companies and their operations are largely online these days and they get to interact, experience and communicate with their customers or teammates through the virtual space only.
An organization has the complete responsibility of protecting these data from leaking because they have put in a lot of effort to find a prospect, convert them into leads and make them customers. One cannot afford to lose these customers at any point when they entrust you with their credentials and sensitive information. It definitely needs to be protected through multiple layers of security and handled confidentially which would otherwise cost the credibility and trustworthiness of the brand ultimately tarnishing its whole image.
Progressive Research Analyst and Content Strategist