Setting up and running an MLM ecommerce store turns effortless with WooCommerce MLM Plugin
The WooCommerce MLM Plugin built on WordPress helps you build a fully functional and versatile MLM estore in minutes. Manage multiple estores with products ranging from physical to digital, attract quality leads and build your brand presence across the globe.
MLM compensation plan
Choose from a range of MLM compensation plans tailored to suit your ecommerce business.
Lead generation
Identify and generate quality leads from your website visitor base with impactful lead generation practices.
Ewallet integrations
Give your customers the liberty to pay easily and safely from their digital wallets.
Commissions and bonuses
Create and modify commissions and bonuses for various user roles—uplines, downlines, and customers.
Internationalization features
Take your business across borders with multiple languages and currency options.
Compliance management
Achieve tax, legal and other regulatory compliance across various disciplines.
Configurable payment options
Integrate popular payment gateways to make your payment process a breeze for your customers.
Configurable shipping options
Enable autoship and subscription options and integrate competent shipping providers to enhance your product delivery experience.
Added layers of security for customers and data protection
Establish an MLM store in the best interest of your customers safeguarding their interests and their data.
WooCommerce MLM Plugin is compatible with all MLM compensation plans
In the direct sales model of multilevel marketing, MLM plans determine the success of the businesses. Each plan is designed specifically and for a purpose. Integrating WooCommerce MLM Plugin will help sync the MLM compensation plan smoothly and efficiently into any business in any industry.
Binary MLM Plan
Boost your teamwork and extend your growth potential with the binary plan that offers rapid expansion capabilities.
Matrix MLM Plan
Expand your business with complete control over your payout volume with a structured matrix plan.
Unilevel MLM Plan
Ensure individual growth with unilevel plan that also promises great earning opportunities for distributors.
Monoline MLM Plan
Simple and structured monoline plan offers consistent earning opportunities for distributors and easier enterprise management for organizations.
Board MLM Plan
Entrust your distributors with maximum growth opportunities across multiple boards with a rank-based board plan.
Custom MLM Plan
The plugin allows you to add a customized MLM plan that best suits your unique business requirements.
Attract customers and increase conversion rates with an elevated shopping experience
MLM WooCommerce Plugin has customizable storefronts that help you create an amiable shopping experience for your customers. Build even the niche features and functionalities you need to enhance your customer experience. Identify your customers, analyze their behavior, know their interests, and increase your conversion rates.
Easier customer onboarding process
Customizable enrollment packages
Hyper-personalized shopping experience
Real-time customer analytics
Review product performance
Track customer activities
Introduce rewards and loyalty programs
Gamified user interfaces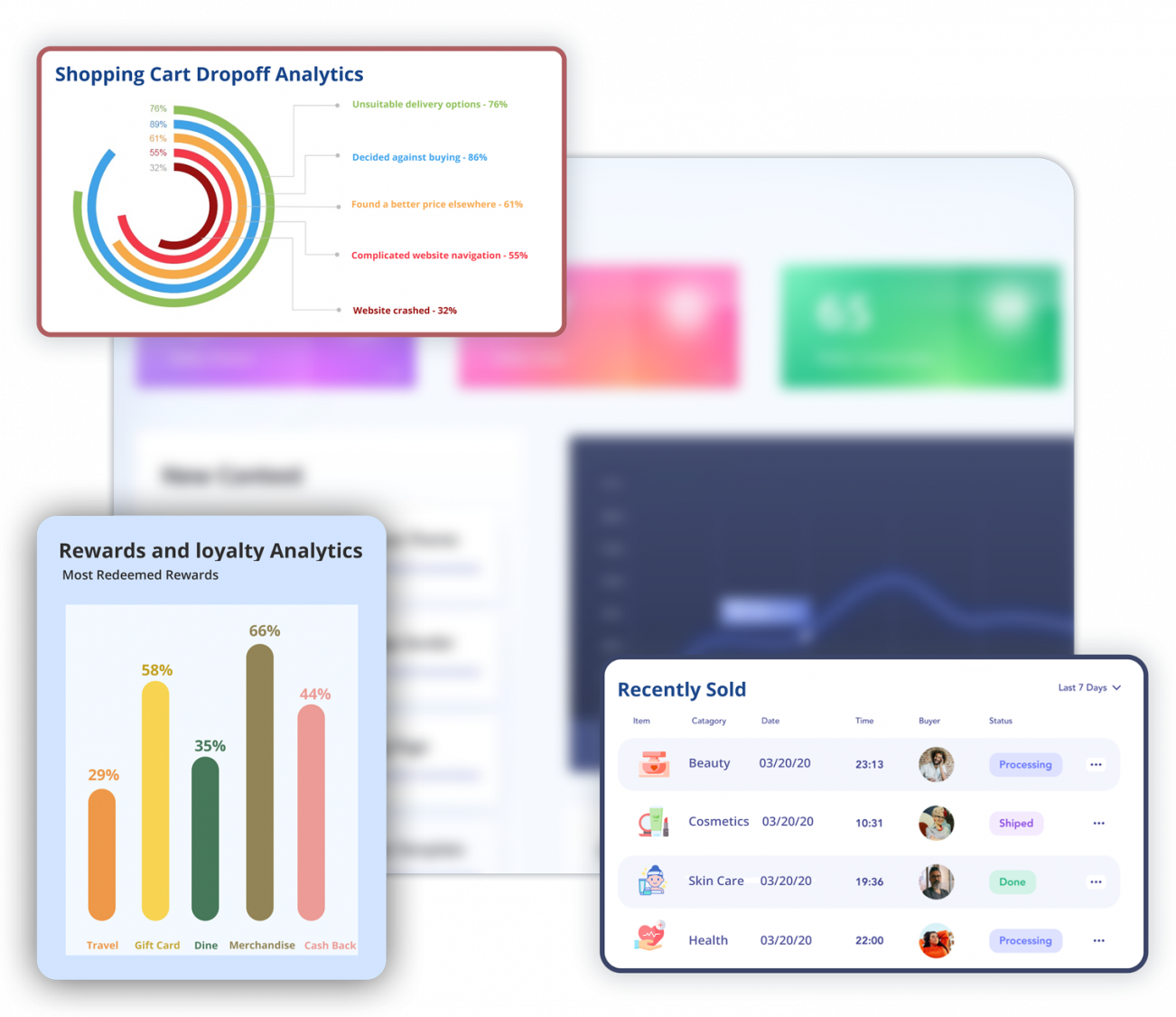 WooCommerce MLM Plugin brings you the most advanced and easy-to-implement estore promotion strategies
Once you have an estore, getting across to your customers is the only hiccup. This WooCommerce MLM Plugin will help you broaden your customer reach with creative tools and impactful strategies that generate new sales prospects, enhance existing customer relationships, and provide an outstanding brand experience.
Increase traffic with real-time KPIs
Generate new sales prospects
Omnichannel marketing from a single dashboard
Organize and schedule email and social media campaigns
Leverage built-in SEO to increase your store visibility
Establish one-on-one customer relations
Identify and sell across your customers' preferred channels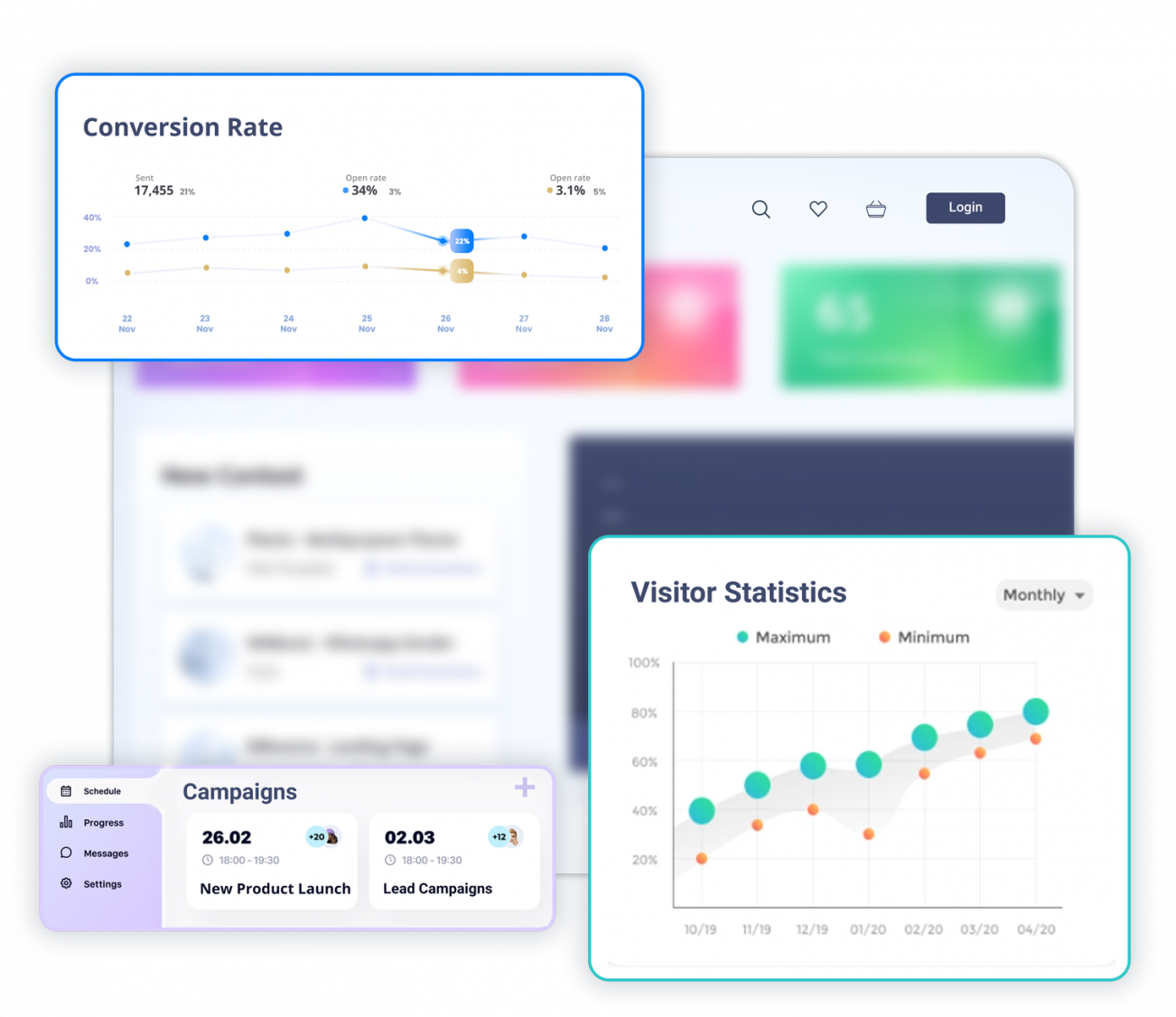 Extend the growth possibilities of your ecommerce business with WooCommerce MLM Plugin
Full-scale WooCommerce MLM Plugin for your ecommerce MLM enterprise management
Upgrade your ecommerce business with WooCommerce MLM Plugin—from adding a product to managing the whole business, it has got it all.