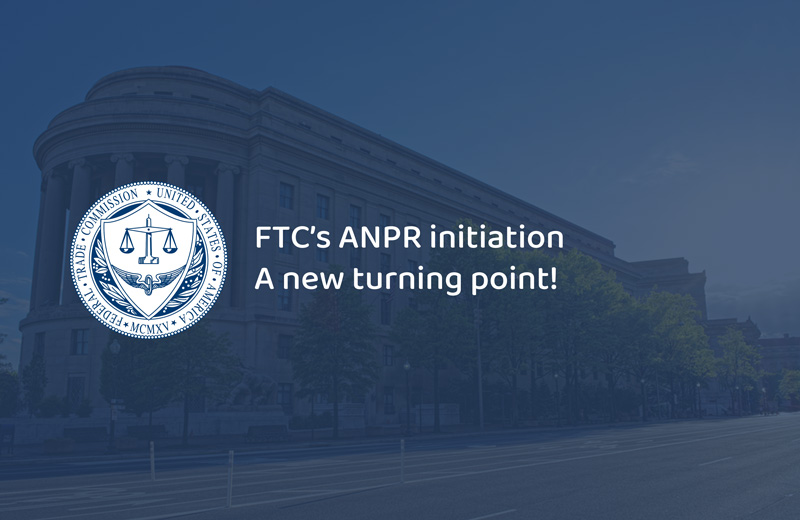 FTC proposes rulemaking to challenge false earning claims
The Federal Trade Commission (FTC) is initiating to propose a rule to address misleading and unfair marketing using earning claims through an Advanced Notice of Proposed Rulemaking (ANPR).
The Commission is keeping an eye on the scope of the rulemaking apropos bogus money-making claims. In response to the ANPR, after reviewing the public comments, the Commission would decide to proceed with adopting the trade regulation rule. If so, the FTC can then hold lawbreakers accountable with civil penalties and proceed to retrieve compensation for consumers affected by various frauds.
Section 19 of the FTC Act, 15 U.S.C. 57b, authorizes the Commission to seek "rescission or reformation of contracts, the refund of money or return of the property, [and] the payment of damages," among other things, to redress the harm caused by violations of FTC rules, such as one prohibiting deceptive earnings claims. And section 5 of the FTC Act, 15 U.S.C. 45(m), allows the Commission to "recover civil penalties" against those who violate such a rule.
"Consumers, workers, and prospective entrepreneurs are being bombarded with so-called money-making opportunities that promise the world but leave them deeply in debt," said Samuel Levine, Director of the FTC's Bureau of Consumer Protection. "The FTC will use every tool in its toolbox to deter this economic exploitation and compensate people who got conned", he added.
Previously, the Commission has taken severe legal actions against mentoring schemes, multi-level marketing companies, work-from-home, e-commerce, or other business opportunity scams, employers, and job scams that lure customers and entrap them in massive debts. Multilevel marketing companies like Herbalife and Advocare were indicted affirming high earning promotions despite most of their participants making low to nil money. Herbalife and Advocare admitted to paying $200 million and $150 million respectively to recompense their participants in settlements with the FTC.
The aforesaid ANPR is a giant leap toward safeguarding consumers from falling prey to false money magnets with effective guidance without burdening businesses.
The FTC is an independent agency of the United States working toward preventing fraudulence, deception, and unfair business practices. The agency has been instrumental in promoting healthy competition among MLM businesses but at the same time encouraging and protecting consumers too.