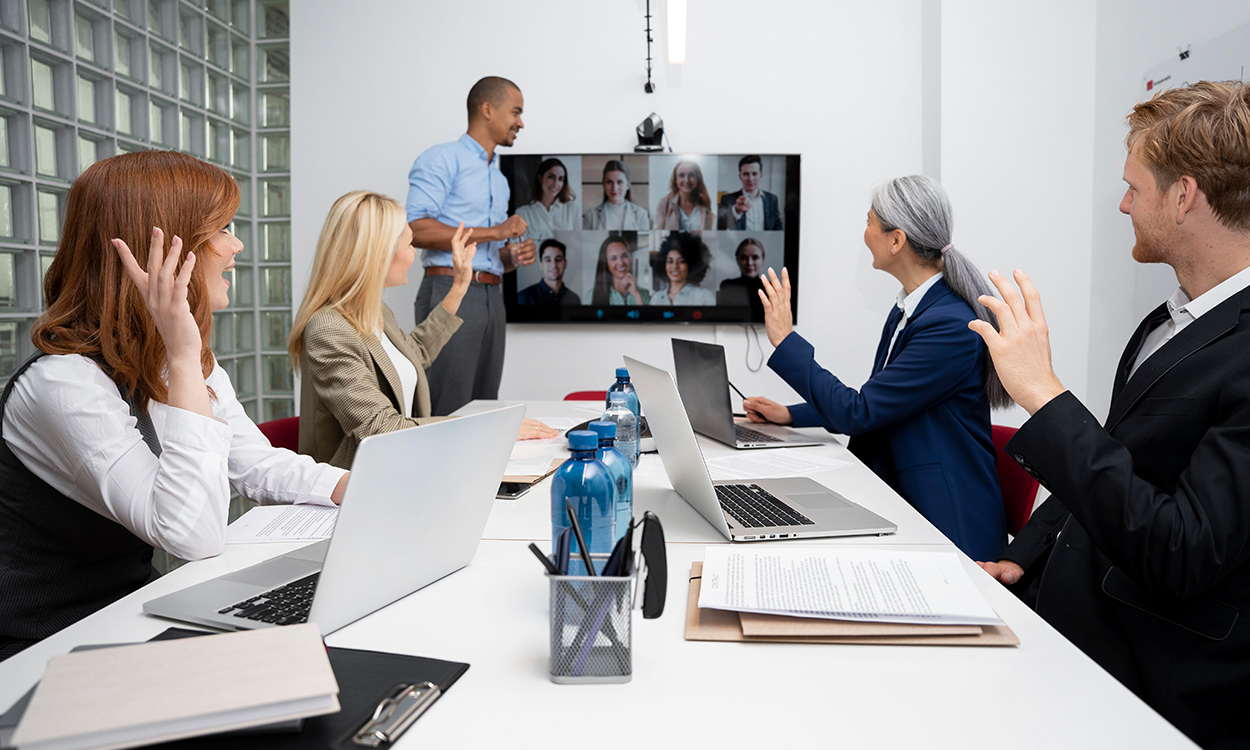 Case Study
Feature-rich MLM referral programs helped eLearning company acquire more learners
Synopsis
An individual, irrespective of the industry in which they are operating, building a solid knowledge base is fundamental. From product information to customer handling to everything in between and relating to the growth and development of a business involves theoretical and practical learning. From academic to professional needs of knowledge building and education, eLearning is a great platform through which knowledge dissemination can be done swiftly and strategically.
Understanding how to curate learning documents, what to include, and what not to include in each module are the key aspects of an eLearning business that needs to be structured right from scratch. Efficiently integrating referral and subscription programs takes the eLearning business to a whole new level. Identifying and implementing the same was the real deal.
Problem
Post-pandemic, the eLearning sector has witnessed a boom thanks to lockdowns and other restrictions. From a school-going kid to a high-end professional who has just joined a new job, eLearning platforms serve a wide spectrum of people to enhance their skills, talents, and proficiency in the area they are handling. Apart from learning through and clearing certification levels, our customer had a few different sets of concerns that bothered their growth and way forward—how can an MLM eLearning platform retain learners for a longer period of time? How can referral programs influence eLearning platforms to acquire and retain learners in the long run?
Examining the current strategies and identifying the key factors that need to be integrated into the eLearning MLM business was the real deal that helped the brand take a new turn in its journey toward success.
Challenges met
Although every concern raised by the customer was strategically tackled and the blueprint for the brand's new journey was in place, what got us glued to our chairs for a few extra hours at work was to ensure that the platform was efficient enough to handle any large number of enrollments or simultaneous users. Proficient testers at Epixel ascertained that the scalable architecture that we have enforced could behold any volume of traffic without any glitches no matter how many learners are using the platform en masse.
eLearning is a platform that is used by individuals of various caliber and age groups and hence, user-friendliness was the key to unlocking doors of newer possibilities for both the customer and their learners alike. Making navigation easy by incorporating every innovative tool to intensify the user experience was given prime prominence. We also dedicated more hours for expansive user testing and feedback at every stage of development with timely changes in the platform's interface and navigation system.
At Epixel, we look at every challenge as a possibility and a new lesson with which both the brand we handle and ourselves grow mutually with new ideas that could transform our thought processes. Being open to letting ideas flow into our channel and pouring our thoughts back is how we ensure that Epixel travels one step further to help our customers sail through every high tide and low wave.
Solution
Being an innovative eLearning platform, our customer was well-established and had already made an impact with its advanced modules and course curriculum. However, the business envisioned retaining learners through subscriptions, short-term or monthly subscriptions, and annual subscriptions. As much as we were sure about the positive impact it will create on the sales revenue through the sale of learning packages and monthly subscriptions, the brand in the long run wanted to improve learner retention by offering various courses to meet every rising demand by the learners across all sectors. The customer was clear about the multi-level marketing model that they wanted to follow but was unsure about how to effectively implement the same and what other features should go in to succeed with better results.
The team of expert professionals at Epixel MLM Software looked at this task as a textbook case where a brand will be able to improve its sales and revenue sans usual marketing techniques; but through a curated, feature-rich approach, which would ideally reflect in the brand's growth in the long term improving the brand's credibility and trustworthiness.
From a learner who is signing up for a basic course to a proficient person who is signing up for an advanced course, there are certain factors that influence the decision of a learner in choosing a course package. From our expertise and experience, we did in-depth research from a learner's point of view and the customer's perspective to understand where the brand stands between their user's requirements and the brand's deliverables. Identifying this gap, a herculean task indeed, paved the way to incredible ideas through which the customer won their goals and objectives swiftly but surely.
Learning Management System (LMS)
The first spark that ignited our thought process was to integrate a robust learning management system (LMS) which was sure to enhance the platform in more ways than one. Learning could be tedious and uninteresting at some point or the other. Incorporating interactive and gamified learning features like quizzes, tests, live polls, instant assessments, and interactive homework makes the learning experience engaging and enjoyable. Along with this, offering personalized learning features also helped track learning progress and receive instant feedback. Depending upon the learner's interests, recommending personalized course plans was yet another way to upsell and cross-sell various course packages.
Integrating an efficient feedback system for every course module was an easy way to understand what each learner expects from the brand and the course they have chosen, the overall learning experience, and levels of satisfaction. Assessing performance to ensure that the module or the course itself has added value to the learner improving the credibility of the course.
With these fundamental elements in place, it was easy to persuade a learner to enroll or subscribe to a course making learner acquisition and retention a less tedious process. The Epixel expert team dug right into the roots and simplified and automated onboarding and registration processes making it easier for learners to enroll for any courses or programs. The time-tested and proven MLM business model emphasized the importance of making onboarding easy, simple, and stress-free to engage distributors and retain learners for a longer period of time.
Customer Relationship Management (CRM)
For any business, its growth and revenue are directly proportional to its customer satisfaction. Our customer had a customer relationship management which was just as fine. Epixel CRM has cutting-edge features that ensure customer satisfaction ticking every box of customer concerns; thus improving customer acquisition and retention rates tremendously and enhancing the experience for an eLearning MLM business.
With the CRM marketing module, customizing landing pages for each learning package was done easily. In the same way, targeting audiences was done at an advanced level for each category of learners and various marketing campaigns. By integrating the CRM technique, we also aimed at improving learner satisfaction by assisting every learner's concerns with live chatbots and prompt support. Besides these, to ensure a positive experience for learners an advanced customer support module was integrated, which showed outstanding results.
Increase Average Revenue Per User (ARPU)
Since eLearning is a category of business that can benefit an individual or a group of individuals, our next motto was to increase average revenue per user. For this, we designed personalized multi-level model subscription plans, an efficient referral program, and a loyalty bonus. These factors encouraged existing learners to refer new customers. With rank advancement features, it is easier to encourage distributors, and distributors identify their positions and strive to scale up the ladder which ultimately improves the rank advancement rates as well.
Payment Gateway Integration
Our customer had the most advanced courses and modules in their stash. With aspiring learners enrolling from various parts of the world, multi-currency support for payment and checkout was a necessity. Technology experts at Epixel enabled Payment Gateway Integration to ensure safe and secure payment processing. Automated payment deductions upon notifying learners of monthly subscriptions were also quintessential for a brand of a larger magnitude. The team also incorporated multi-language support into the channel where the English language was available as default and other international languages such as Spanish, French, Italian, and Portuguese were available as add-ons.
Social Media Integration
eLearning being a business whose every operation takes place in the digital space, social media has an integral role in its promotion and targeting and roping in newer customers into the channel. Through user-generated content and reviews in various social media channels, improving brand credibility and trustworthiness would be an easy task for distributors to refer to and improve subscriptions at large. With social media integration, the brand was also able to identify what their target audiences were expecting out of them and how to focus on developing newer courses and modules to drive more sales attracting new learners into the channel. This also helped improve the number of both free and paid subscribers to the program.
New Features
Replicated website
Commission wallet
Reports and analytics
Rank advancement and sales reports
Genealogy tree
Team performance widget
Commission tracking and payout management
Expected Results
Increase in sales volume
24%
Improved subscriber retention rate
21%
Increase in conversion rate
18%
Increase in the number of active learners
22%
Increase in new subscriptions
31%
Increase in rank advancements rate
11%
Improved learner satisfaction
26%
Average Revenue Per User
33%
Level up your eLearning business with a feature-rich and user-friendly MLM business model