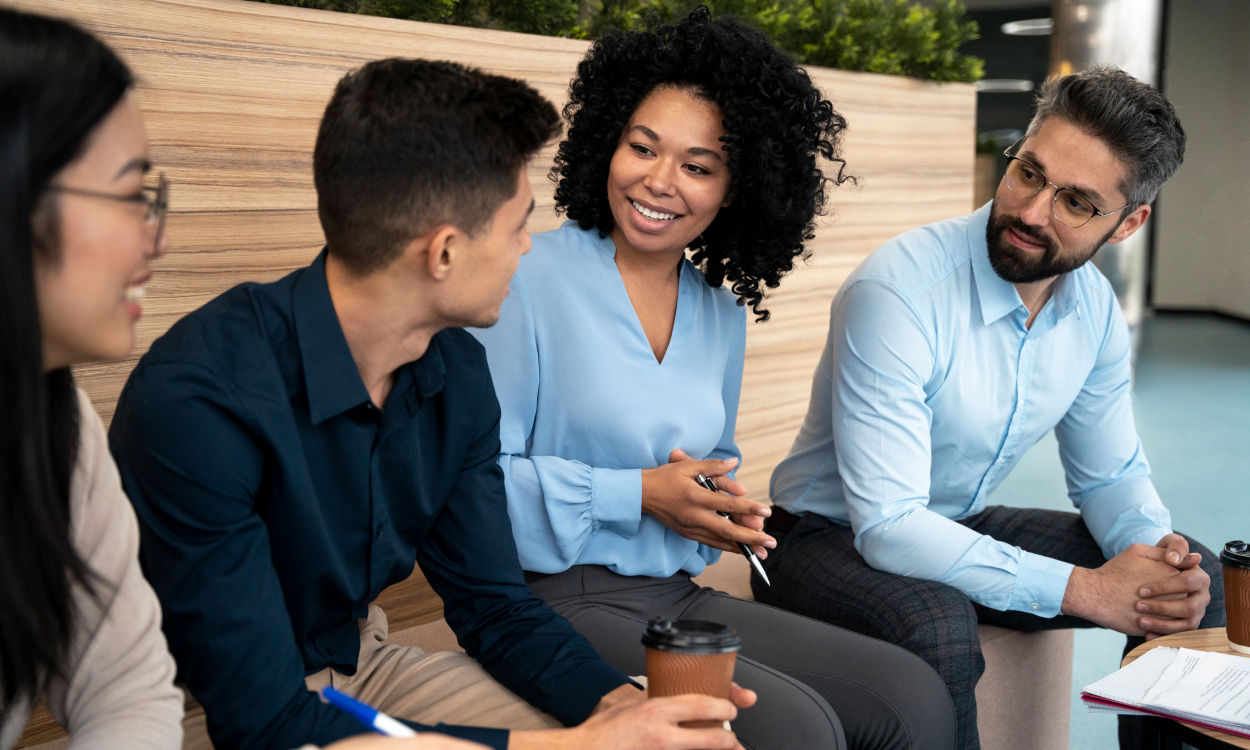 Case Study
Highly compliant ecommerce MLM software supports international business expansion
Synopsis
Direct selling businesses are fast growing, most of them with little adequate support. When businesses expand their territories there are too many factors that require immediate attention and support. But these are the same ones that are often missed or overlooked. In a new setting, businesses need to sync into the laws and regulations of the operating country to establish themselves successfully.
Direct selling ecommerce business is nothing different from other businesses when it comes to expanding into a foreign land. In fact, with so much scrutiny and regulations tied up with it, direct selling businesses has to cover up all ends to meet the regulatory requirements of the foreign land.
The same compensation, clauses, and policies with which the organization operates in the homeland may not best fit the business in a foreign land. Even the locally employed workforce may not be capable of handling the intricacies of corporate law and governance. This is where an automated software solution comes to play.
Problem
Right from launching to meeting the legal and regulatory requirements at all levels, becomes quite challenging and intimidating for businesses in the new setting. A direct selling ecommerce business wanted to expand its operations across 4 countries—Germany, Switzerland, the UK, and the US, all at the same time.
The monumental challenge we faced was to align the company goals and policies with that of these countries of operation. Each country had its own rules on compensation plans, taxation, distributor agreements, data protection, security, and other compliance policies. While in Europe when the business had to conform to GDPR policies, in the US it was CCPA for data protection. Likewise, each business facet had its own risk of implementation.
Solution
The cross-functional team at Epixel MLM Software took up the amazingly intricate challenge of developing a unique ecommerce management solution that could bypass and align with the policies of different countries of operation. Together with streamlining various compliance levels, the product was also designed to cater to a multicultural community with advanced internationalization features.
This enterprise management solution for global business is customized to benefit distributors in each rank and addresses customer concerns with real-time support solutions.
Global ecommerce store
This integrated approach to international sales assists business to improve their sales and increase their global market share. The progressive ecommerce platform comes with essential back office integrations to help the business handle multiple stores across countries with multi-currency and multi-language support. The platform offers flexibility and scalability to prepare the business for the global shift on grounds of product purchase, order management, payment processing, shipping, and tracking.
The back office integrations include popular payment gateways, shipping, tax, and accounting integrations. The global ecommerce store is built to provide a localized shopping experience for global customers. The multi-storefront hosts localized content, catalogs, pricing, and promotions for a global audience.
Order management system
The simplified yet advanced order management system receives, tracks, and fulfills customer orders across multiple stores. The platform lets the business strategically manage the whole fulfillment process right from placement to inventory management. It offers order visibility to both customers and the business with real-time insights on inventory for the business and real-time tracking for customers.
Centralized inventory management
Track inventory across multiple warehouses in multiple locations with 360° inventory visibility. Real-time inventory control lets the business handle order cancellations, returns, and refunds. Updates and notifications on low stock are sent to the admin in real-time to ensure an uninterrupted purchase process.
The scalable inventory platform manages any number of orders flowing in from multiple estores and carries out stock operations both online and offline across localized channels and warehouses. Admin can analyze inventory reports and derive product and customer insights to gain more productive control over inventory operations.
Replicated website
Each and every distributor is given a replicated website despite their ranks. They can generate a personalized URL for their replicated website and customize their website according to individual preferences. Customers can directly purchase from the distributor's website or place their order through the distributor by paying the customer price for the product.
Rank advancements
Depending on the compensation plan and associated policies in different countries, the platform is set to different rank advancement settings for distributors. Distributors reaching a particular sales threshold will be promoted to the next rank according to the criteria configured by the admin. The commission percentage for each rank will also be updated automatically once the distributor secures a specific rank.
The product pricing will also differ based on the distributor ranks. As the distributor goes up a rank the percentage of discount increases and the distributor receives the difference between the actual price and the discounted price. Distributors can place orders for their customers with rank-based pricing through their own replicated website. Rank-based pricing is one of the many factors that contribute to distributor motivation and increased productivity.
Taxation management
With four different countries and each country having its own tax policies, maintaining a single taxation policy was not possible. Each ecommerce store was integrated with country-specific tax policies that switch automatically with each estore. Admin can configure tax updates and monitor compliance across stores. This cross-border solution allows the business to handle international taxes and assign different tariff codes, VAT, and GST specific to the country.
Genealogy tree
The genealogy tree has a business admin at the top, who controls the operations of all 4 countries and below them, an individual country admin takes care of the country-specific operations.
The featured genealogy tree visualizes distributor hierarchy from top to bottom. Each distributor is placed in an MLM tree structure with details displayed in pop-ups when the mouse is pointed at the particular distributor profile. It also makes tracking individual and team sales easier. Admins can onboard new distributors into suitable positions directly from the genealogy tree itself.
Role-based user dashboard
Designed to serve the multitude, the dashboards have a custom view and filtering options individually for admins and distributors. These customizable analytics dashboards can host different business metrics such as sales performance, commissions earned or withdrawn, team sales overview, etc.
It gives users a personalized experience with user-specific data and KPIs displayed to help enhance their performance and productivity. Limited access to data helps in quicker navigation and enhanced security.
KYC management
The all-new KYC management module built for international business ensures that customer data is complete, accurate, and up-to-date with the compliance standards of the operating country. Distributors have to sign the business agreement as a part of the registration process together with the KYC option.
The interactive online portal is integrated with the customer/distributor onboarding process making it mandatory to upload and update all KYC requirements at the end of the process itself. The account of the distributor who fails to upload the KYC details will stay inactive until the updation. The KYC dashboard offers a full view of customer information, monitors and checks age, identity, and address to mitigate fraud, and ensures a high level of security.
Referral tracking
The platform hosts a referral program through which distributors can generate personalized referral links to share with their referrals. These links can be tracked to analyze the number of referrals each distributor brings, purchases made by the referrals, click-through rate, top-performing brand advocate, etc.
Multi-country support
The platform supports internationalization features including multi-currency, multi-language, country-specific taxes, compensation plans, enrollment packages, and accounting regulations. It assists sales and transactions in multiple currencies.
Additional currency integrations and language integrations can be configured by the admin as an add-on option.
Flexible administration
Admin has all the privileges to configure commissions, customize compensation plans, and approve and reject distributor requests. Admins can also manage contracts, distributor agreements, and SLAs, and monitor their compliance and expiry.
Commission tracking and payout management
Live tracking of commissions enable the admin to monitor payouts closely. The automated payout feature helps in scheduling and timely disbursement of bonuses and commissions. The commission management module offers a fully transparent payout process with an individual dashboard view that lets distributors get a holistic view of their commissions earned.
Social media integration
All social media channels are integrated into the system to establish an efficient and effective social selling platform. Distributors can schedule and monitor all social media events from the platform itself. The social media dashboard gives a complete view of the marketing performance and delivers insight into brand performance and customer behavior across channels.
Reporting and analytics
The reporting and analytics dashboard provides the business with valuable insights into overall business performance, distributor activity, and customer behavior. Reports can be generated based on a variety of metrics.
The simplified data representation makes it easier for admins in deriving actionable insights and aids in quicker decision making.
Automated shipping and tracking
Streamline the order fulfillment process and provide customers with complete visibility of their order status. The platform allows for the easy tracking of shipments, identifying key events, and getting status notifications in real-time. End-to-end shipping automation automates various shipment processes like order placement, invoicing, notifications, and email updates.
The easy-to-integrate platform allows popular shipping integrations aligned with international shipping rates and procedures.
Learning management system
LMS for a global direct sales business called for upskilling its distributors on international compliance and mandatory regulations. The customized LMS takes care of these requirements through the distributor training process with mandatory courses on legal and regulatory guidance. Admin can design new courses or update the existing ones based on the changing regulatory mandates.
Customer Relationship Management
Quick to scale and easy to deploy CRM aligns sales and marketing teams to give the business a unified view of the inter-related business processes. This global CRM for regulatory compliance is aligned with the organizational and industry regulatory requirements ensuring operational compliance across the company.
Admins can keep compliance and regulatory standards up-to-date with new rules and regulations as and when required. In addition to establishing warm customer relationships, the CRM protects customer data under the data protection policies of the various operating countries. This cuts down on the penalties and allegations which would otherwise be a liability to the company.
New Features
Role-based user dashboard
Global ecommerce store
Multi-country support
Automated shipping and tracking
Genealogy tree
Rank advancement
Social media integration
Replicated website
Referral tracking
LMS for global business
CRM
Expected Results
Increase in the number of active distributors
20%
Increase in the number of new distributors joining the program
18%
Network growth rate
22%
Improved customer acquisition cost (CAC)
25%
Improved customer lifetime value (CLTV)
19%
Increase in repeat purchase rate
22%
Improvement in distributor satisfaction score
32%
Improved sales performance of the network
20%
Increase in average revenue per distributor
19%
Increase in revenue generated by the network
30%
Ensure regulatory compliance and assured conversions together with your global business expansion