People around the world have been within the area of earshot and it's not new to admit it as a fresh side. The speculating effort of multi-level marketing might not have paved a way of success for every marketer's career, failing in a deep pit might have been the end result! So, as a residual income of a person, not everyone will recommend MLM marketing profile but, there are people spotted this as an opportunity and created a regular residual income.
So, what does residual income stands for? It's the income earned by an individual after all the debts paid and expenses carried out. This must be going in a progressive way and no decline chart to be plotted up. The profit gained through MLM business must be pleasing enough to make a good profit for a long period of time. Here comes the bitter part of the dark side of the business, without a good knowledge and social presentation skills an individual or a group won't survive this scenario.
Speaking up with the most practical part of the residual income accomplishment throws off the imperial side of luxury by creating the awareness for every individual on - How important the marketing skills influence in such profile. Things are pretty enough to create a long-term business income, it's not a myth - it's a fact that needs to be given greater attention. The product and service offerings should gain the customer attraction to eventually trigger the sales rate and thereby receives the desired repeated sales plot.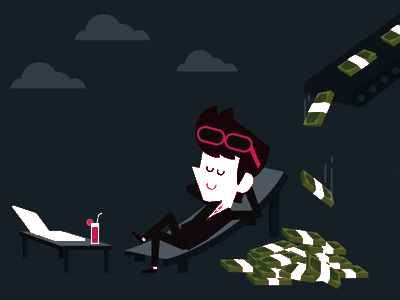 Having a rough idea of the product which you have entered as a marketing individual won't work and one must be completely aware of every part the product covers. Such as the good sides as well as the disadvantage side where customers will be more on the negative side of it. Letting them convinced and suiting up to buy the product needs such good understanding on what you sell and then, obviously, creating a network out of the customer itself i.e., the customer as the new member of the network unit.
This won't alone do it as the preferred MLM Software package needs to be installed for making these efforts successful. One can easily monitor the efforts he/she puts on the business, how other members in the network working, are they active or not, how much is the income flow going on, if effective lead generation strategies are carried out, and more. The network growth is something that needs to be stabilized from the initial period itself and thereafter not much stress to load in.
With an MLM Software, one can make out a great amount of regular residual income with proper calculations and network-business management.
Ready, steady, GO!