Manage Bitcoin as a payment gateway with
Epixel MLM software
Enjoy premium features and services with complete customization
BTC wallet
A dedicated wallet to store the private key of your bitcoin which then matches with the public key of recipient to complete a successful transaction.
BTC Automation
To ensure high security and authenticated transactions, our system is coded in a way that both sender and receiver of BTC transactions get automated notifications in the connected devices.
Encrypted process
The entire BTC core and BTC in the wallet are encrypted with strong passphrases which cannot be cracked without verification.
BTC as a single solution
By integrating BTC API in your MLM business, you can pay and transact bitcoin as a single payment gateway process.
Agile BTC records
The entire bitcoin transactions are recorded in the distributed ledger system with high transparency among the network.
Error & third-eye alert
The business admin will get immediate notifications for transaction errors as well as any attempt of BTC transaction manipulation.
The payment as an investment
By integrating BTC payment API, distributors get an opportunity to 'earn for the earnings' they received from compensations. With the growing demands of BTC trading, the value of bitcoin is rising, and getting paid in this form adds more value.
Add more BTC on the wallet
Export earned bitcoins to an external wallet
Trading opportunity to earn more
Universally accepted payment method
Make transactions even from mobile devices
More money, more benefits
No/less additional transaction charges
Highly secured
Quick payment
Trackable payment history
No limitations
Pay from anywhere
Global transaction
Decentralized financial transactions
No middleman interference
No fraud risk or manipulation
Why Epixel bitcoin MLM software for your
MLM/direct selling business?
What makes Epixel network marketing software unique from other providers is that we offer complete assistance and assurance for BTC payments with additional security features. Also, we provide BTC and altcoin trading platform services to help you earn more money for your distributor network and business.
Bitcoin becomes a single solution for all the transactions in your system. You can easily integrate BTC for:
Purchase subscriptions
Package upgrades
Fund Transfers
Commission payments
An investment opportunity
Trade with other altcoins
You can experience all these features in our free demo exclusively available for you.
Check your free demo now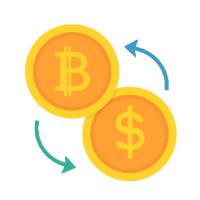 Upgrade your MLM/direct selling business to a whole new level with Epixel Bitcoin MLM software. Enjoy the benefits and make your distributors happy with an investment opportunity with BTC payments.
Upgrade me now to enjoy more benefits
Hear from our Clients
"Quality, problem-solving, and precise execution!"
Azlizam
Exciting & Amazing!
Sabani Abdullah -
Malaysia
Epixel Solutions was suggested by a friend of mine. I needed someone to get involved with an existing MLM project. I was amazed how quickly Epixel Team were able to grasp the MLM plan concepts used to make this application a reality.
EPIXEL Has Been Like A Sunshine After A Long Rain!
Reactivity! 100%, Fast problem solving!! Custom design and understanding customer's requirements!! Sometimes designs, at first place, are a bit too different, but immediately they will change it on the requirement. Easy to use, complete and reliable!
Quality, Problem-Solving, And Precise Execution!
I really appreciate the MLM Solutions that Epixel Solutions offer. Besides, I also appreciate the quality output, problem-solving capabilities and the precision of execution that this company offers within the specified time limit.