Free Binary MLM Calculator
Plan your Binary MLM business.
Right here. Right now.
Binary MLM Calculator is a high-end tool that lets you calculate and derive insights from your current Binary MLM compensation plan. This intelligent tool blends the power of technology to exhibit the potential of your compensation plan within seconds.
Analyze profits and expenses
Understand the scalability of your plan
Estimate commissions and bonuses
View a graphical representation of your plan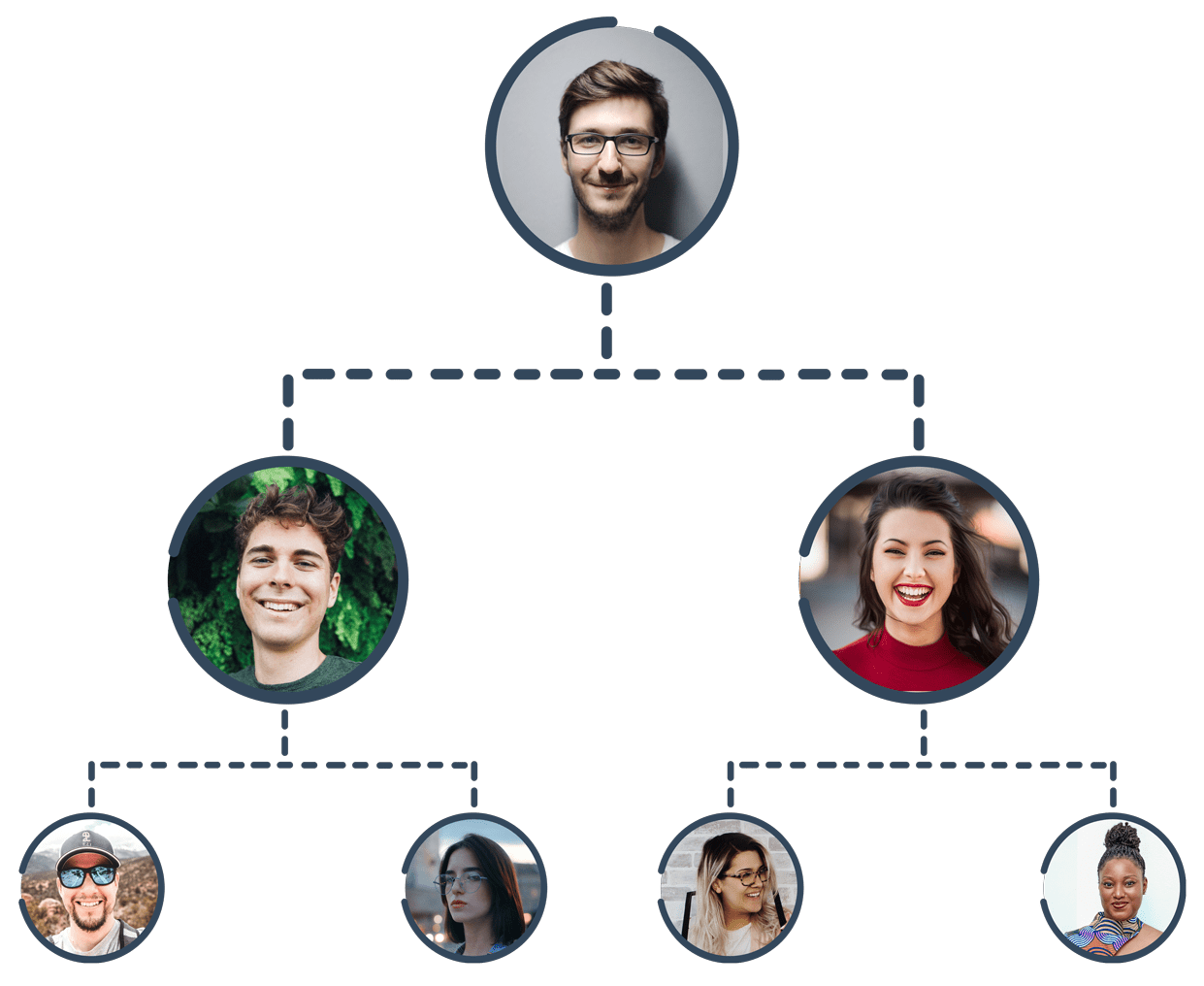 The binary MLM plan consists of two legs, one on the left and the other on the right. Pretty simple to visualize a tree structure with two members, isn't it?
But what happens when this tree (genealogy) expands to unlimited depth, that is to say more than 200 members join one after the other?
The system will get complicated, also, the tough part comes in when different criteria needs to be implemented for compensation calculation. This part is difficult for MLM companies to organize and manage based on specific criteria.
This binary MLM calculator help MLM companies, consultants, and distributors to simulate the output by providing essential information. With the help of a MLM Binary Calculator the profit ratio, commission percentage, volume, etc can be easily simulated and applied to business context with a mock-up commission calculation.
Binary MLM Calculator
Input the required parameters and generate a comprehensive report of your Binary MLM business.